Toilet paper stockpiling, tinned tomatoes selling out and pasta aisles left empty –  it's easy to forget the apocalyptic scenes in supermarkets when coronavirus first hit Scotland.
To provide an alternative to the mania of the shops during lockdown, supermarket giants – like Morrisons, Aldi, M&S, Asda and Waitrose – launched online food box delivery services for people to stock up on their cupboard essentials.
The food boxes were initially intended for those shielding, NHS workers, families with young children and elderly people who were unable to leave the house or couldn't find time to shop.
Food box versus online shopping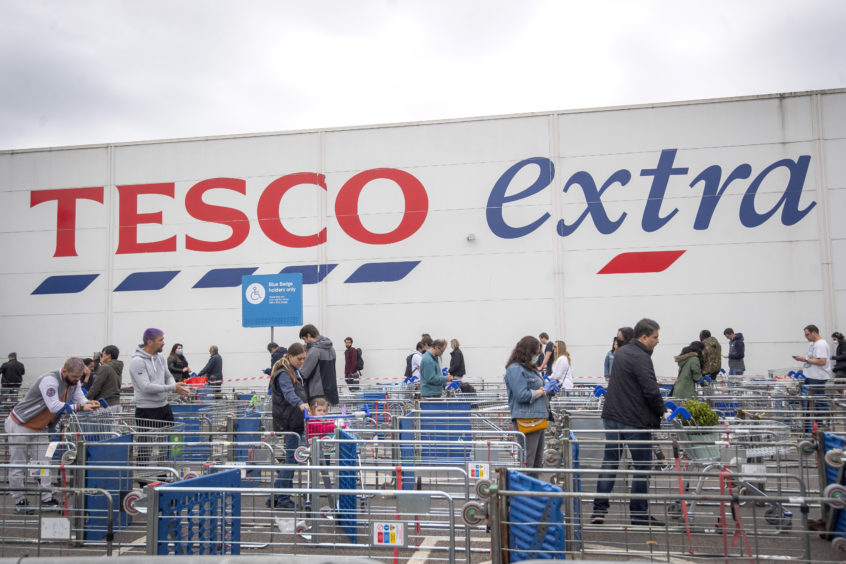 As lockdown allowed online retail services to flourish, the food box trend took off within the wider population. During the peak of the pandemic, there were 11 million bank accounts in the UK using some kind of food delivery service, according to Cardlytics research.
It's easy to see why it became so popular. Instead of spending time making a list and seeking out supplies, food boxes are packaged with everyday essentials, can cost as little as £12 (the average family box costs from £20 to £45) and can be delivered within only a few days.
The principle behind the food box is different to that of online shopping, because you can't select what to receive. But, they are designed to provide you with a colourful mixture of seasonal fruit, vegetable and salad essentials, suitable for the whole family.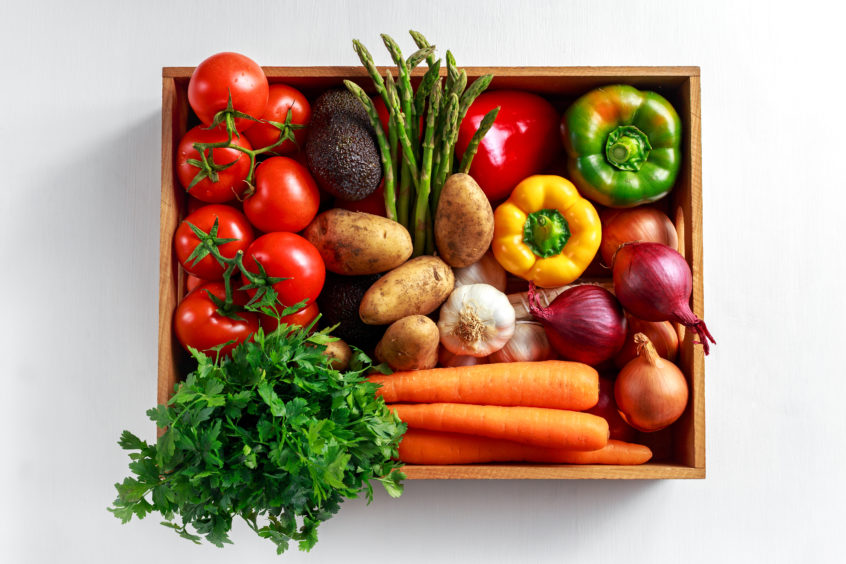 Usually, the content depends on what size and type of box you choose – whether you go for a fruit box, a veg box or both. Most services include options to add meal staples like bread, eggs and milk, and even meat products.
The future of shopping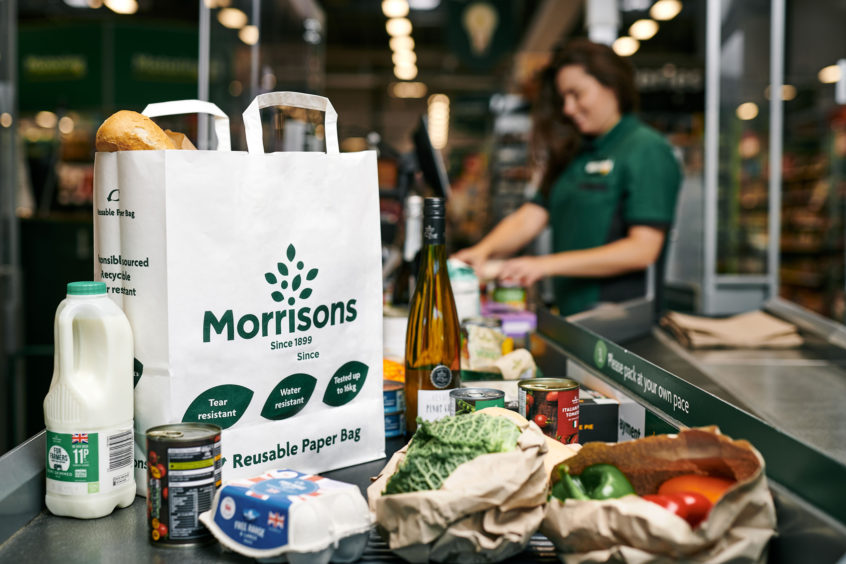 Surprisingly, the popularity of food boxes did not diminish as restrictions were eased, and use of these grocery delivery services is still on the rise.
Capitalising on the trend, Morrisons has now introduced a full range of food boxes to suit every diet, including "fruity favourites" for £16.00, "five meals to feed a family of four" for £30.00 and the "lean meat box" for £45.00.
It recently introduced more situational boxes, whether you're planning a "big night in" (which comes stocked with pizzas, popcorn and Doritos) or a BBQ (expect meat, rolls, corn on the cob and dips).
And, it's not just mainstream shops that have benefited from the lockdown fad. Local Scottish companies have been running door-to-door food box services for years, but have seen increased demand thanks to coronavirus.
This has certainly been the case for North Lanarkshire-based HDL Fruits, which runs the online grocer Home Fresh Foods.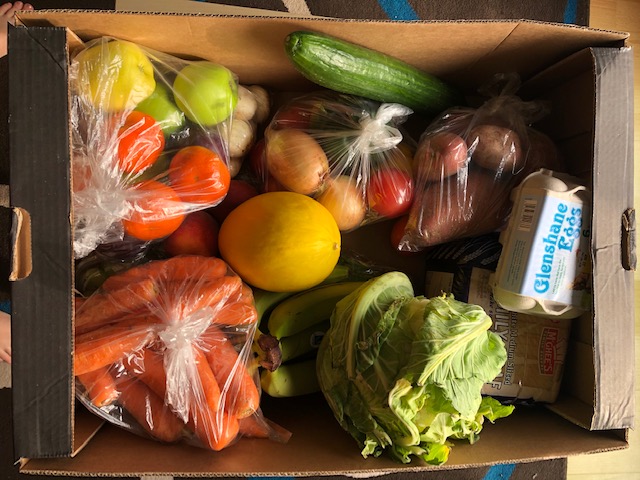 The business was started 10 years ago, long before the trend became mainstream, when they delivered pre-made fruit and vegetable boxes to homes across the country.
However, the company found that their customers preferred choice, so at the beginning of this year they invested in a website allowing people to pick and choose what food they want to be delivered to their door.
Food boxes are the future of grocery shopping."

Stuart Hamilton
Director Stuart Hamilton, said: "With the ongoing changes surrounding the Covid-19 rules, we think food boxes are a great way to keep people stocked up on their essentials. I do think it's the future of grocery shopping.
"We always try to add more products to our online store with the goal of becoming people's online grocer of choice in Scotland."
I have to say I was sceptical about ordering an online food box, as I didn't see how it could replace a good old fashioned trip to the supermarket.
There was only one way to find out – watch the video for my thoughts.
---
Try out the food box trend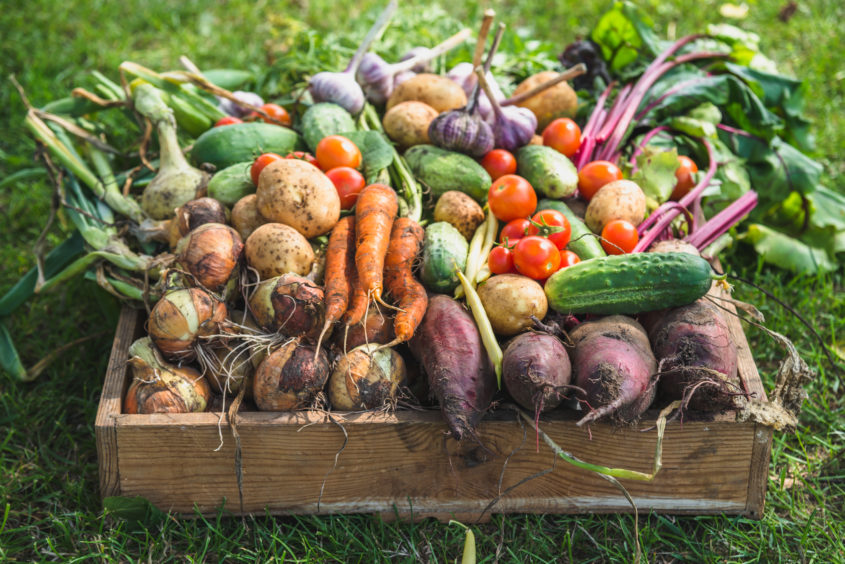 There's a plethora of food box delivery services all across Scotland, catering for a range of diets and budgets. Expect fresh, high-quality and local produce.
Pillars of Hercules
If you live in the Fife or Loch Leven area and call yourself a vegetable lover, Pillars of Hercules, an organic farm shop situated a mile outside of Falkland, can deliver the goods straight to your door for £15 a week. Their add-ons include eggs and fruit bags. If you're seeking more choice, they run an organic online food shop.
Clementine of Broughty Ferry
Greengrocer Clementine's, delivers fruit and veg boxes (priced from £10 to £30) throughout the city as well as nearby Newport, Tayport, Arbroath and Carnoustie. Owner Cheryl Sexton, says: "We build our boxes based on seasonality and what we have in the shop that day, but if there are specific things they want or don't want, we'll try to cater to that."
Bridgefoot Organic 
Situated seven miles north west of Aberdeen, Bridgefoot Organic was started in 1991 and became one of the first companies to offer an organic veg box scheme. Their aim is to produce affordable and sustainable food, free of harmful chemicals. Fruit boxes start at £5, and vegetable boxes start at £12.
Black Isle Veg 
Black Isle Veg deliver organic, seasonal vegetable boxes – freshly picked from either the family croft near Fortrose or other local growers – to your door. They also supply fruit, eggs, lamb & wool (depending on the season). Their standard box is £12.
MacLeod Organics 
Delivering since 1998, MacLeod Organics are a family-run firm delivering local organic produce all across Scotland. They have a huge selection of fruit and veg boxes, from the "family box", £21, to the large fruit box at £16. There's also meat, dairy, bread, drinks and even cleaning products available to add to your order so you won't forego any daily essentials.
Natural Veg Company 
Natural Veg Company deliver organic vegetables to households in the Inverness area. The contents of their boxes varies depending on what's in season, but most of the veg is produced on the farm or is sourced locally. If you don't like a certain vegetable, no problem – they'll swap it out for something else.
Knockfarrel Produce
Knockfarrel Produce is a small, family-run organic croft in the Highlands, with the goal of supplying fresh food directly to local people. Choose from fortnightly deliveries of veg from £15, plus extras of eggs, pork and pesto. For meat lovers, they have free range pork boxes ready for local delivery from pigs reared on the croft. There's the "autumn suppers and Sunday roasts" box or the "sausage and burger box", both priced at £75 for a huge amount of meat.
Read more on food boxes:
Why locally-produced fruit and veg boxes are enjoying new-found popularity