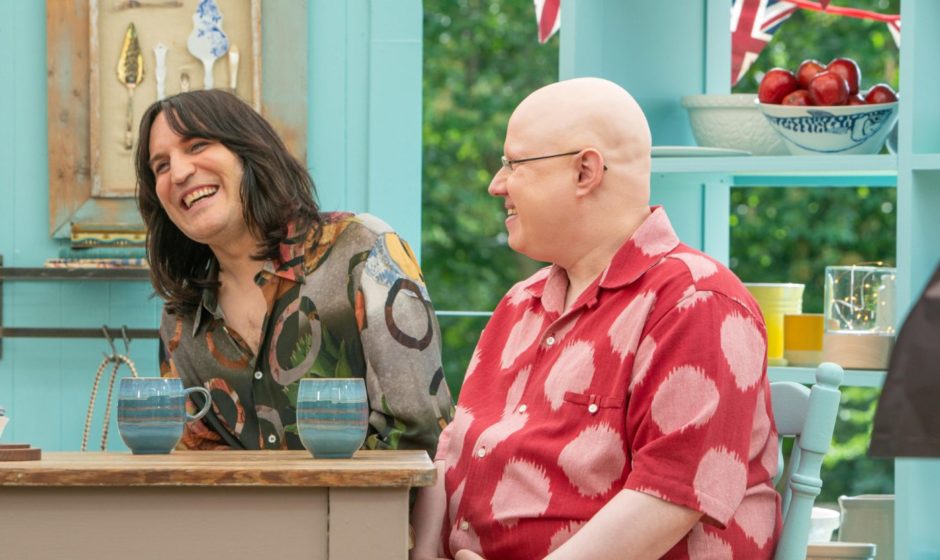 Bake Off has been on our screens for 10 years and, over that time, viewers have witnessed plenty of high and low points in the tent.
The departure of fan favourite Rowan last week got me thinking what an emotional  experience the hit show can be for everyone involved, not just contestants and presenters, but also us as viewers.
This year marks 10 years since the show first graced our screens – a decade that has seen the whole world experience numerous ups and downs. But Bake Off has prevailed and seen us through it all, with producers even finding a way to bring us our favourite show in the midst of a pandemic.
Thus, we can always rely on Bake Off to be our ray of sunshine while it's stormy outside.
Here are six life lessons we can all take from the last 10 years of the nation's favourite baking show.
---
1. Taste is more important than presentation
More often than not, a Bake Off contestant messes up on their timings, misjudges their measurements and bites off more than they can chew in the alloted time and then end up with a bake that looks less Mary Berry and more 5-year-old child but tastes absolutely delicious, according to the judges.
Remember when comedian James Acaster took to the tent for the celebrity version? He produced flapjacks that looked a mess but tasted delicious and then a showstopper that looked great but had underbaked meringue. Despite him not winning the episode, it goes to show that just because a bake looks like perfection in cake form doesn't mean it's going to be the best tasting of the bunch.
2. Be more Rowan
Sadly, during last week's bread week, we saw the departure of contestant Rowan Williams, who truly represented all that's right in the world. From his brightly-coloured waistcoats to his prioritising of tea while baking (see below), his departure from the show came far sooner than many viewers wanted.
Life is so much better with a cuppa in one hand. #MondayMotivation #GBBO pic.twitter.com/ra9t0L0ii0

— British Bake Off (@BritishBakeOff) October 5, 2020
But if you take anything from this year's series – be more Rowan. He never really finished any bake on time, and they were hit and miss on the taste spectrum, according to Prue and Paul. But his ability to multi-task while having fun was next to none. From this day forth, I declare Tuesdays to be "Be More Rowan Day". Waistcoats optional.
From microwaving cakes to measuring bagels (in inches of course), here are Rowan's best bits on Bake Off! #GBBO pic.twitter.com/3kYgCB0ViQ

— British Bake Off (@BritishBakeOff) October 6, 2020
3. Crying is inevitable
If we could rewrite the dictionary, under the definition of "baking" we'd put the word "crying". If Bake Off has taught us anything, it's that crying is okay, it's all part of the process and nobody made their name on the show without shedding a few tears.
4. Not everyone is going to like what you do
Sweet, savoury, spicy, bitter, sour – there are so many different tastes out there and we all have our preferences when it comes to desserts or treat time. Just because two people don't like it (i.e. Paul and Prue) doesn't mean it isn't nice. So go and bake that chilli meringue, or whip up a batch of courgette muffins – the baking world is your oyster and, as long as the food is cooked properly, you've no-one to please but yourself.
5. Positivity and empathy will get you far
How many other shows on TV can you say display human empathy and a willingness between contestants to help each other? There are very few, if any. But one of Bake Off's biggest selling points is the way in which it brings people together – not just the bakers themselves, but also the viewers. In a world that's a bit of mess at the moment (to put it lightly) Bake Off is our saving grace. Besides, how many other programmes on British TV will cause fans to wave baguettes at each other in solidarity?
Thanks for watching #ExtraSlice with Jo Brand and @TomAllenComedy. Thanks also to our guests this week: @WeeMissBea, @1JudiLove, @PaulHollywood and Rowan! pic.twitter.com/xdKK6Ji5QD

— British Bake Off (@BritishBakeOff) October 9, 2020
6. Believe in your abilities
For the contestants in the tent, the show isn't just challenging their baking skills, it also puts their patience, determination and fearlessness to the test as they tackle Paul and Prue's minimal instructions, ovens not working properly, implements breaking and numerous soggy bottoms.
That said, many a baker has had a disastrous baking escapade for it to all work out well in the end, which shows that a little determination and perseverance can go a long way – just take your cue from series nine contestant Kim-Joy…
From tears to smiles. The trick is to not give up. 👏👏 #GBBO pic.twitter.com/fmO2oPEQj6

— British Bake Off (@BritishBakeOff) October 23, 2018
---
Read more about Bake Off…
The Great British Bake Off: Where the former Scottish contestants are now, and some words of advice for this year's bakers
Great British Bake Off: Week two lacks drama but contestant's florentines leave tastebuds tingling