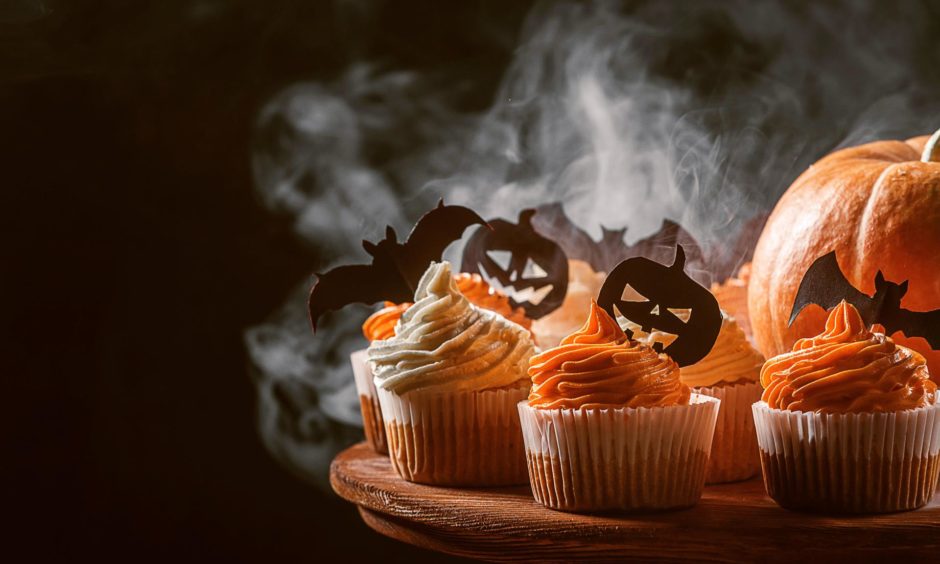 Though we can't celebrate Halloween in the usual way, it need not be completely cancelled. Take a look at our guide for some of the fun food-related ways you can have celebrations at home.
Halloween is going to look a bit different this year under the Scottish coronavirus restrictions, meaning that children won't be able to go guising (trick or treating from door to door) and we can't have parties in other people's homes.
However, Halloween isn't completely cancelled as we've found several ways in which you can still have celebrations at home, even if you don't have kids in tow to entertain.
Much of Halloween is focused on food – be it collecting sweets while trick or treating, or making some spooky snacks to eat while watching a scary film, or even having a Christmas-style feast.
Thankfully, there are still ways around this that we can do under the restrictions – no more than six people outdoors and not from more than two households (with no meeting in houses) – that will allow us to continue with safe festivities.
---
Donuts on a string
This traditional game can still be played, either with one other household in the garden (ensuring everyone keeps a distance) or in the house with your own family. Tie some string between two points and make it taught, about 30cm higher than your head.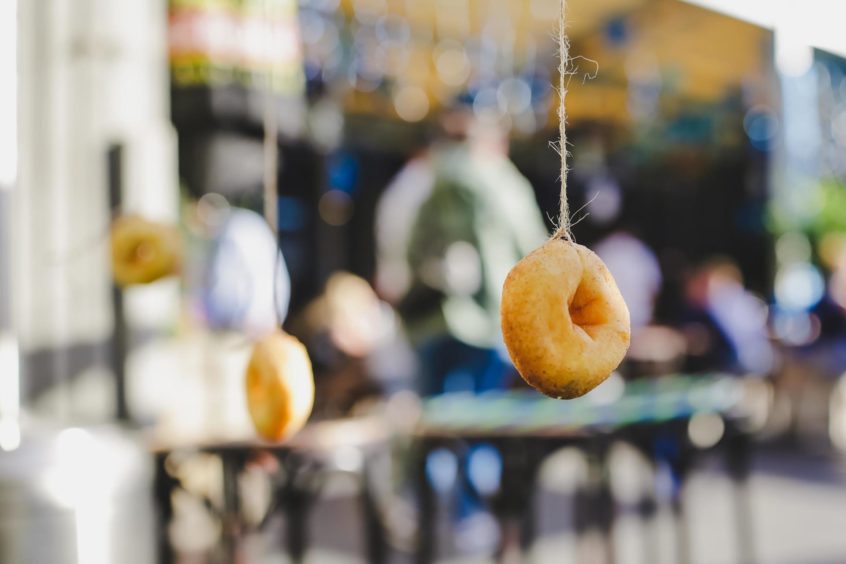 Then tie some more string around some donuts and attach them to your main line so that they are hanging down. Then each guest can take it in turns to try and grab a donut without using their hands. Keep it safe by making sure each participant is a safe distance apart, that nobody is going for the same donut as someone else, and that the string is renewed between each go.
Learn to make toffee apples
A traditional Halloween snack includes rolling apples in toffee to make a delicious sweet treat as thankfully, October coincides with apple season, meaning the tasty fruits are in abundance.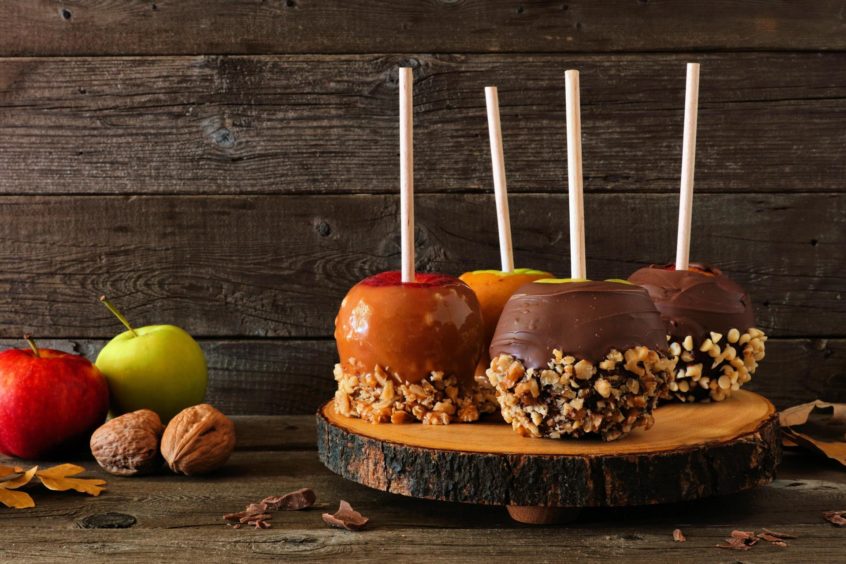 If you haven't made them before then this could be the perfect opportunity to find a recipe online and get the kids involved in decorating their own.
Make something with pumpkin
If you bought a pumpkin this year with the aim of displaying it in your window to host trick or treaters, and now you're left not knowing what to do with it, why not try making something delicious with it? Try your hand at pumpkin pie, this roast pumpkin risotto recipe, or even one of our three ways with pumpkin here.
Kid-friendly chocolate-making kit
Another food-related Halloween idea is to buy a chocolate-making kit, such as this one from Stirling-based charity Grace Chocolates. Their products help support women who have chosen to turn their lives around after being through the Scottish criminal justice system in some way. So, you know you'll be helping to change lives while also enjoying a fun activity with your children – we've always supported the idea of chocolate being guilt free!
Doing Halloween Differently!

We are so excited to announce our new product – Halloween Chocolate Making kits!

Do Halloween in a safe and different way this year. Make your own pumpkin chocolates and spooky lollipops 🎃🎃

Follow the link for more info!https://t.co/FbIWr1H3Zh

— Grace Chocolates (@gracechocolate2) October 5, 2020
Treasure hunt
If you've already bought your treats for the guisers this year, you'd need not worry about it going to waste as there are still ways in which you can put them to use. Why not turn it into a game and hide the treats in your garden for your kids to find?
Take it online
Virtual parties, tasting sessions and meetings are the in thing this year and Halloween will be no exception. You could link up with some other family members or friends via Zoom and have a themed quiz, play some games, have a pumpkin carving competition or even watch a scary movie together. There are also various food and drink companies across the country that are hosting virtual events this weekend, many of which can be found online here.
Visit a pumpkin patch
What kind of world would it be if we didn't have pumpkins at Halloween? Not one I want to be in, that's for sure! Thankfully, the spooky day is on a Saturday this year, meaning the fun can be spread out over the day.
Take a look at our article below to find a pumpkin patch near you, then take some time this week to hand pick a perfect pumpkin ready for any planned events you have on Saturday – be it pumpkin carving, making pumpkin pie, or even just displaying them in your window for a neighbourhood pumpkin spotting competition.