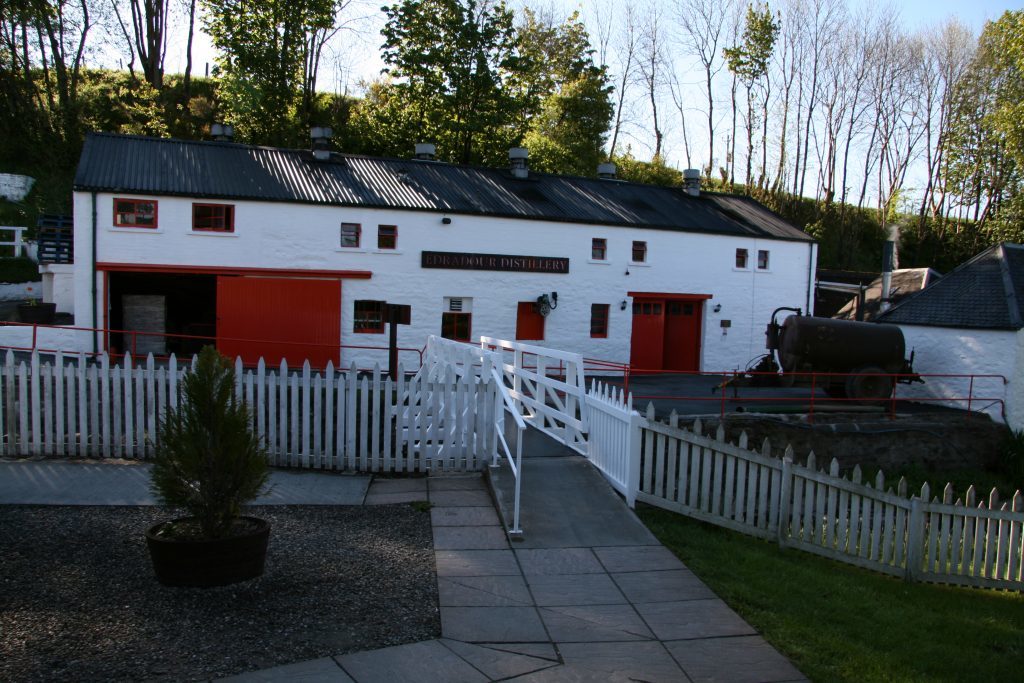 I've heard some world-weary souls declare if you've seen one whisky distillery, you've seen them all. I disagree — it's like saying every car is the same, whether a Mini or Rolls Royce.
Every distillery has a different setting and other details so I, and others, could visit them all and never experience deja vu. Also the pride employees take in their distillery and whisky is a joy to behold.
Several distilleries are open to the public in The Courier area and all do a good tour and final dram, although some offer a better visitor experience than others—but I'll list them in random order with no preference indicated.
Glenturret near Crieff calls itself The Famous Grouse Experience and focuses as much on Famous Grouse as on Glenturret single malt. A compact, pleasantly old-fashioned distillery with a good shop and café.
Aberfeldy Distillery has the title Dewar's World of Whisky and includes an old steam engine, cinema and museum about the Dewar family and their contribution to whisky's success. It also has a good shop and café.
Blair Athol distillery is, confusingly, at Pitlochry — its malt the heart of Bells — but is conveniently close to the A9 with a good shop and wide choice of whiskies.
Uphill from Pitlochry is Edradour, rated as one of the most picturesque distilleries, with draff still hand-shovelled from the cast-iron mashtun, plus a pleasant café and shop with a big range of malts.
Further up the A9 sits Dalwhinnie with its twin polished copper pagodas. Again it offers a good tour, café and shop—and well worth the extra miles.
Also further away is Royal Lochnagar, beside Balmoral. Good tour and shop but no café.
An unsung gem is Fettercairn, 10 minutes off the A90. Good tour and visitor centre, but closed on Sundays. Another gem is Tullibardine at Blackford, near Auchterarder, one minute off the A9.
Deanston at Doune, once a textile mill, is also well worth a visit, offering a good tour, shop and restaurant.
Other distilleries in the area range from the vast Cameronbridge to Cupar's Daftmill to Brechin's Glencadam, but are not normally open to passing visitors.