With just days until the school holidays begin, Michael Alexander goes behind the scenes of Craigtoun Country Park, near St Andrews, which has been a favourite haunt of day-trippers and tourists for more than six decades.
The sun is beating down, the scent of freshly cut grass fills the warm air and the birds are singing when I arrive at Craigtoun Country Park near St Andrews.
It's a good day to be alive! And I'm not the only one looking forward to a day in the summer sun as excited young children get topped up with sun cream and families gather their picnics and sunhats before heading off for what they hope will be a grand day out.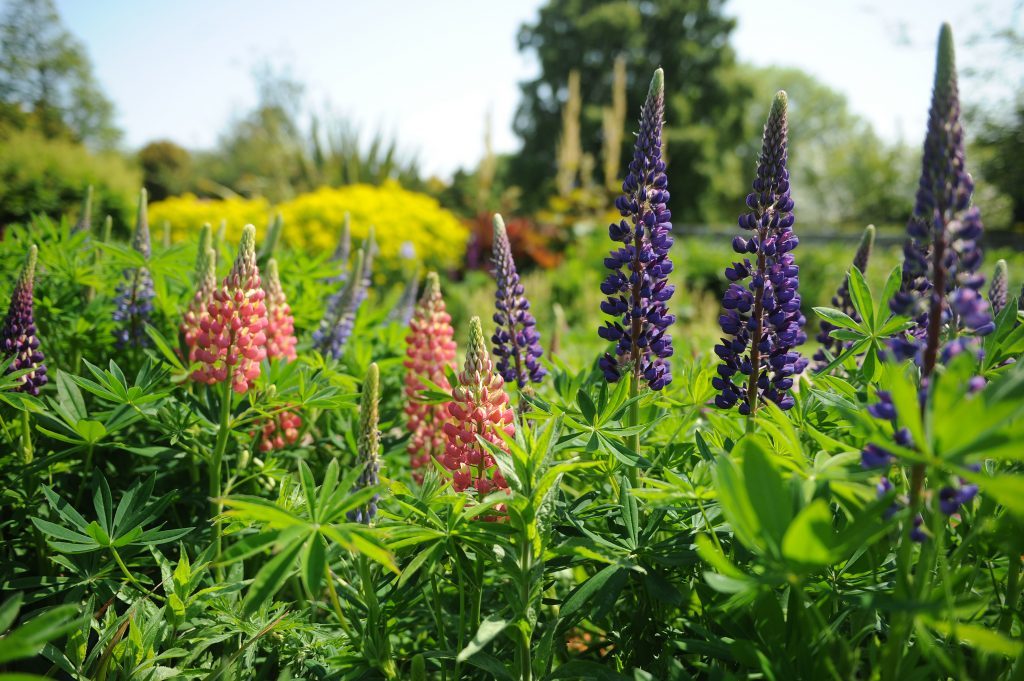 As I take a slow wander past the tranquil duck ponds, bound for the park's ticket office, I'm struck by how immaculate the trees and flowers are looking.
Staff are making ready old favourites such as the boats, bouncy castle and putting green whilst the adventure playground is already full of screeching happy children.
But when I arrive at the ticket office to meet my host for the day – Friends of Craigtoun chairman Kyff Roberts – he's nowhere to be seen.
"Can Mike come down to the train shed please. We're dealing with a few issues," Kyff says, his voice crackling over the radio after staff track him down.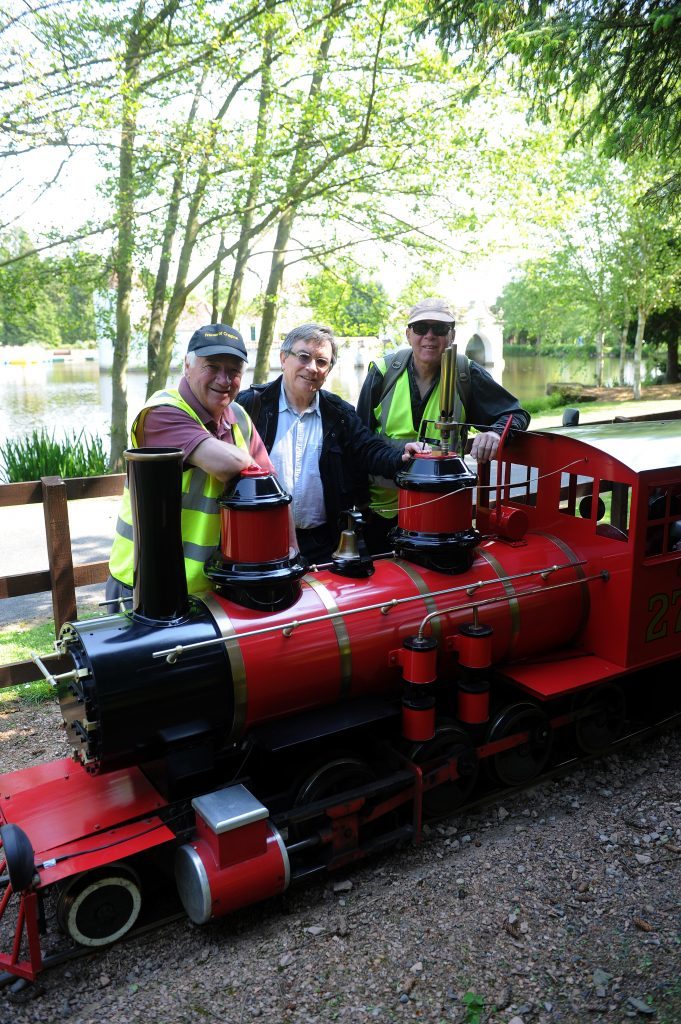 Minutes later I'm greeted at the train shed by a beaming Kyff who has agreed to give me a behind-the-scenes insight into the running of the park.
He's going to give me an overview into how he and a group of volunteers saved the Fife Council-owned park from the jaws of potential closure a few years ago. The facilities are now run by volunteers, in partnership with Fife Council, whilst the grounds are still expertly maintained by council staff, including three full-time gardeners.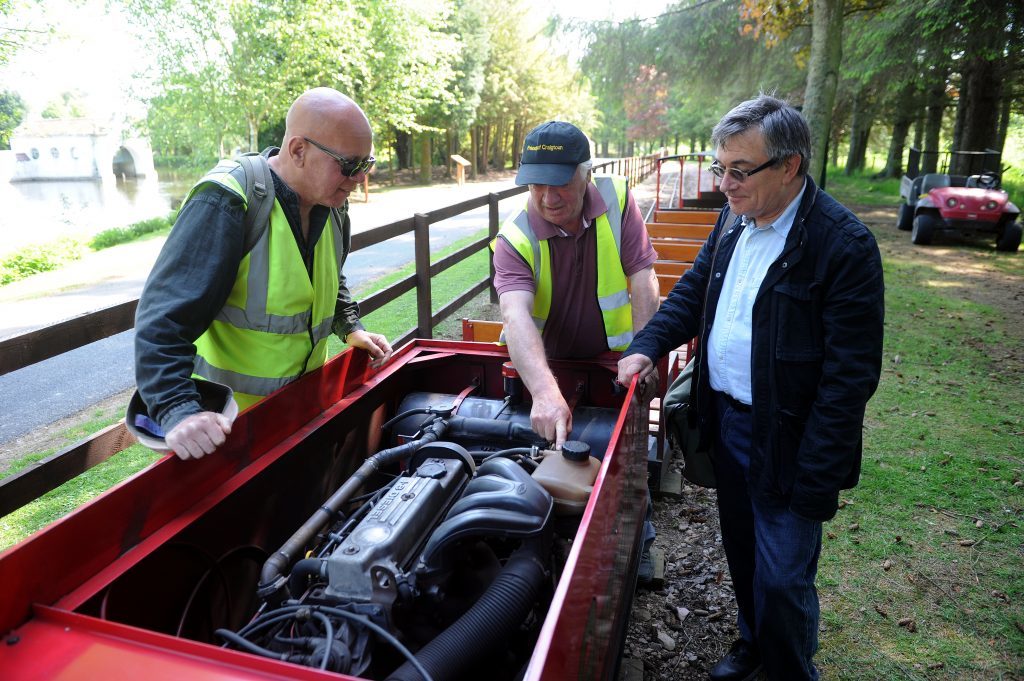 For the moment however, the backstory can wait. Kyff's priority is to get the park's recently restored 1976 miniature train ready for the day ahead. And he's in the midst of showing new volunteer Martin Dibbs, 66, of Kingsbarns, how to fuel-up the 25-litre diesel engine, how to drive "at just over walking speed" and how to blow the horn without the train's air pressure bottoming out.
Kyff suggests that Martin, a musician and volunteer tram driver at the Summerlee Industrial Museum in Lanarkshire should start off on 'guard' duty. But before the day is out, Martin, a rail enthusiast, gets his chance to drive the train on its circular route around the park which for him is a "dream come true".
"We couldn't run Craigtoun without volunteers, "explains Kyff,  67, as another experienced volunteer Eric Moran, 61, of Pittenweem, pulls the train out of the shed and drives on to pick up the first passengers of the day.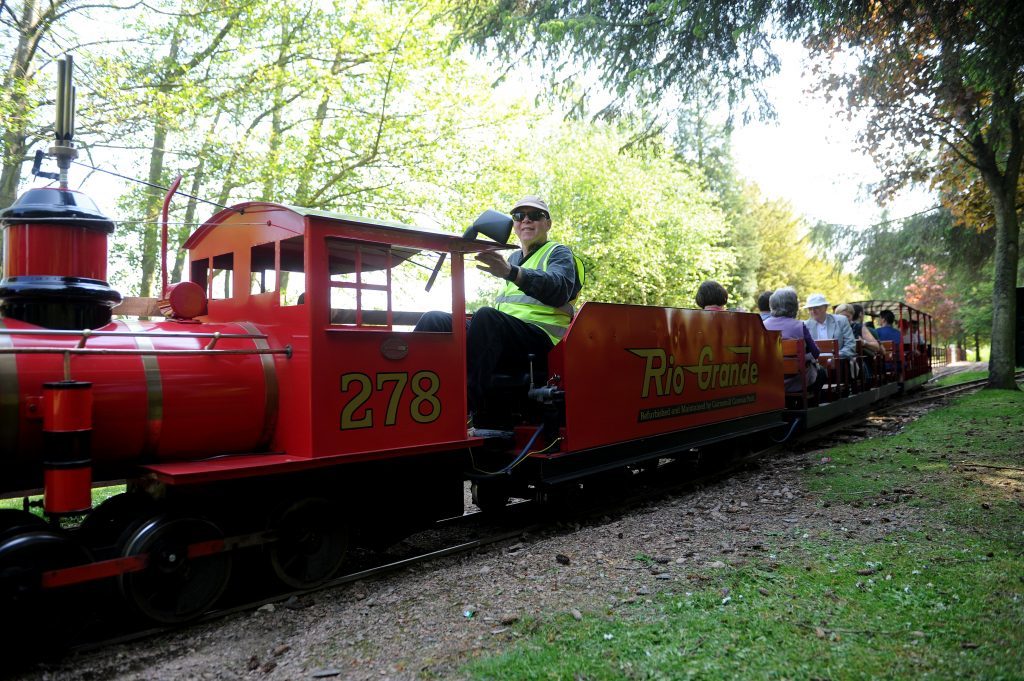 "But the problem is we don't have enough. We've got 40 students on the books this year. We get a lot of people who say they'd love to volunteer. We'll say 'what do you do?' and they'll say 'just call me when I'm needed'. But it doesn't work that way. We need to schedule ahead.
"On days like today we've got two on the train, three on the boats, two on the tractor, two on the bouncy castle/octagonal hut plus two in the office. We've got 10 or 12 people on a day, and this season we've taken on the café as well, so that's another five or six in there. On days like this we can cope, but on Saturdays and Sundays we have to have people in the car park as well."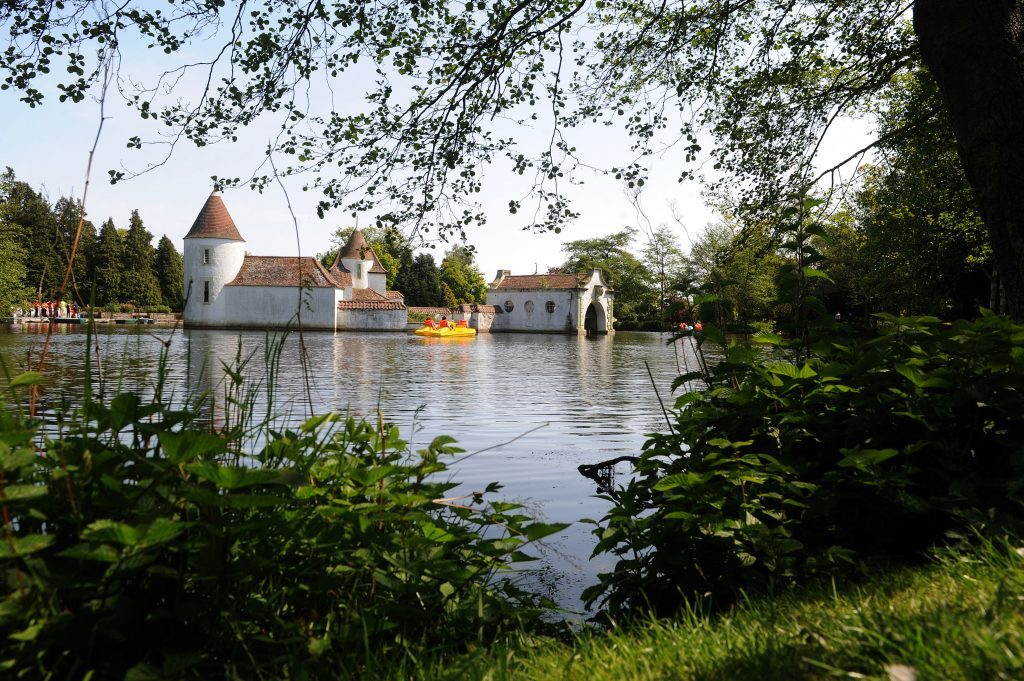 Mention Craigtoun Country Park to anyone of a certain age in St Andrews and beyond and it's likely it will bring back nostalgic, childhood memories of the Dutch Village, the rowing boats and the miniature railway.
For many locals, the emotional attachment is, of course, literally a lifelong one with many born at the long since closed Craigtoun Maternity Hospital – now boarded up and, for many years, earmarked as an upmarket tourism venue by Old Course Hotel owner Herb Kohler.
Originally created as a formal landscaped garden on Mount Melville Estate more than a century ago, the 47 acre (190,000 square metres) park, originally owned by the Younger family, was bought by the council in 1947 for £25,000. It went on to be regarded as the "jewel in the crown" of Fife's top tourist attractions.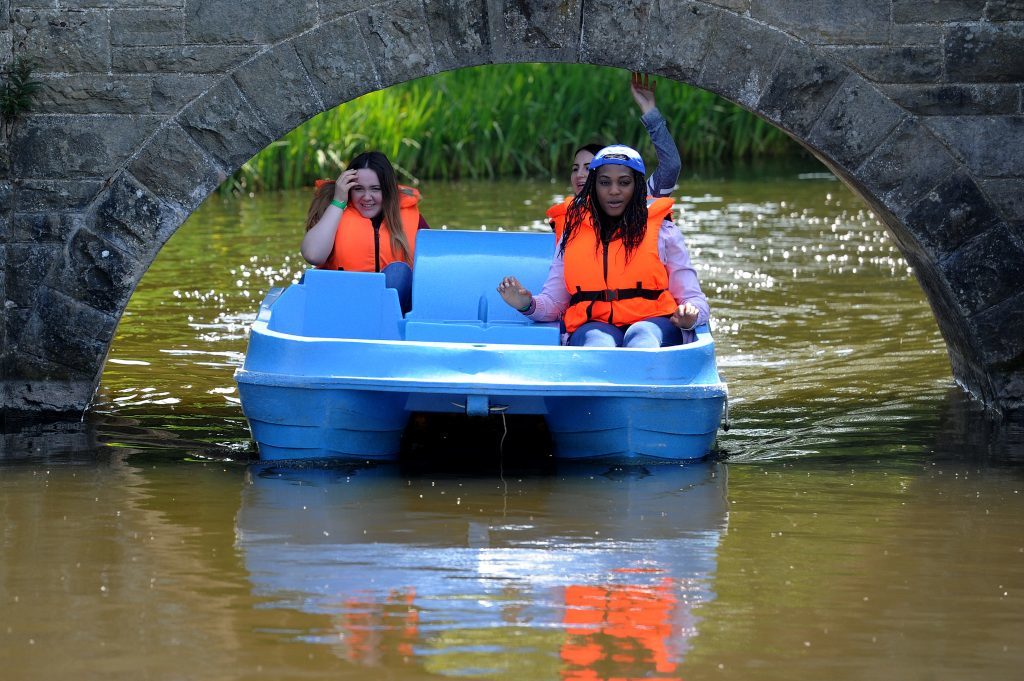 But Craigtoun had become a shadow of itself by the late 2000s.
The changing face of tourism, children more interested in playing computer games and a lack of social housing in St Andrews  leading to fewer families living in the area were all cited as reasons why visitor numbers – and ultimately Fife Council park revenue  at that time – were in decline.
Budget pressures
In 2008, amid growing budget pressures, Fife Council decided it couldn't pay the £16,000 repair bill for the train, so it locked it in a shed.
In summer 2011, amid growing rumours of potential closure, the council decided to stop charging for entry – partly to avoid paying seasonal staff. More of the infrastructure, which includes seven listed buildings, started to fall into decay.
But where Fife Council struggled, volunteers, led by North Wales-born Kyff Roberts and a hard working committee, have shown how it can be done – and Fife Council have applauded them for it.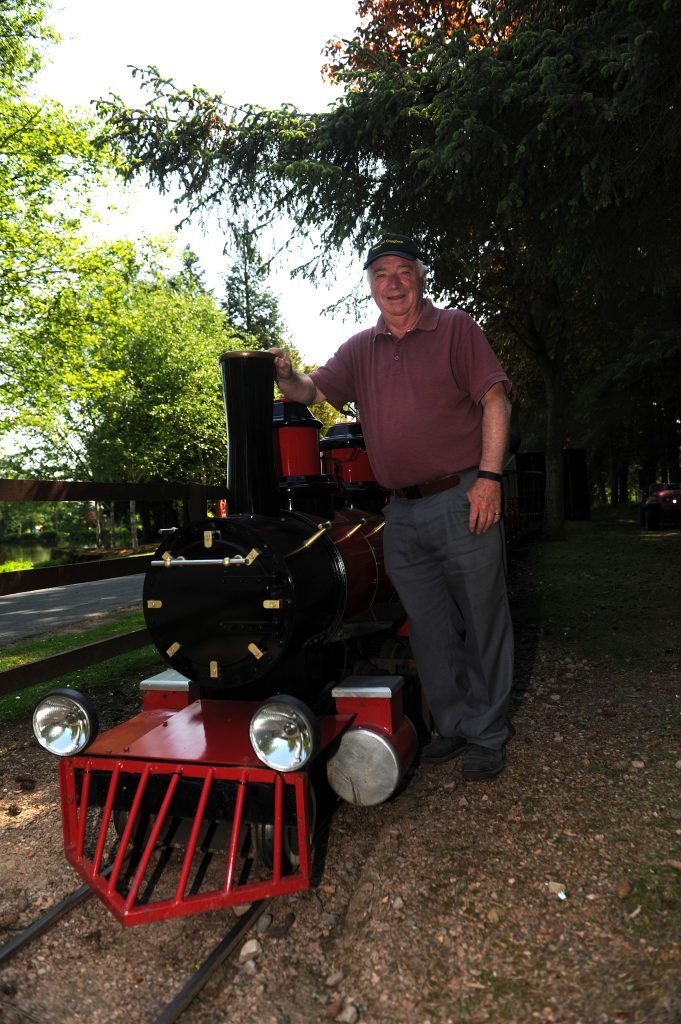 In March 2012, the Friends of Craigtoun, chaired by Kyff, was formed as a subgroup of St Andrews Community Council, with ambitions to rejuvenate the park and restore its long term future.
As support quickly grew, the Friends was set up as a company limited by guarantee with charitable status, and in  March 2014, a five year agreement was signed for the Friends to lease the council-owned park.
The result has been a bumper few summers – at least when the sun shines! –  with new life breathed into the place.
No entry fee
There is now no entry fee and visitors can pay for attractions through the summer on demand, raking in around £200,000 in a good season.
Voluntary support and good will has ranged from John Kirkaldy of Cairnsmill Caravan Park refurbishing the train, to a maintenance team, led by retired St Andrews ambulance man Tom Donaldson, 66, fixing fences and the rail track. Inmates from Castle Huntly open prison have also played a maintenance role.
The feel good factor is evident amongst the mix of paid staff and volunteers working at the park. And they all hope the park can secure a long term existence.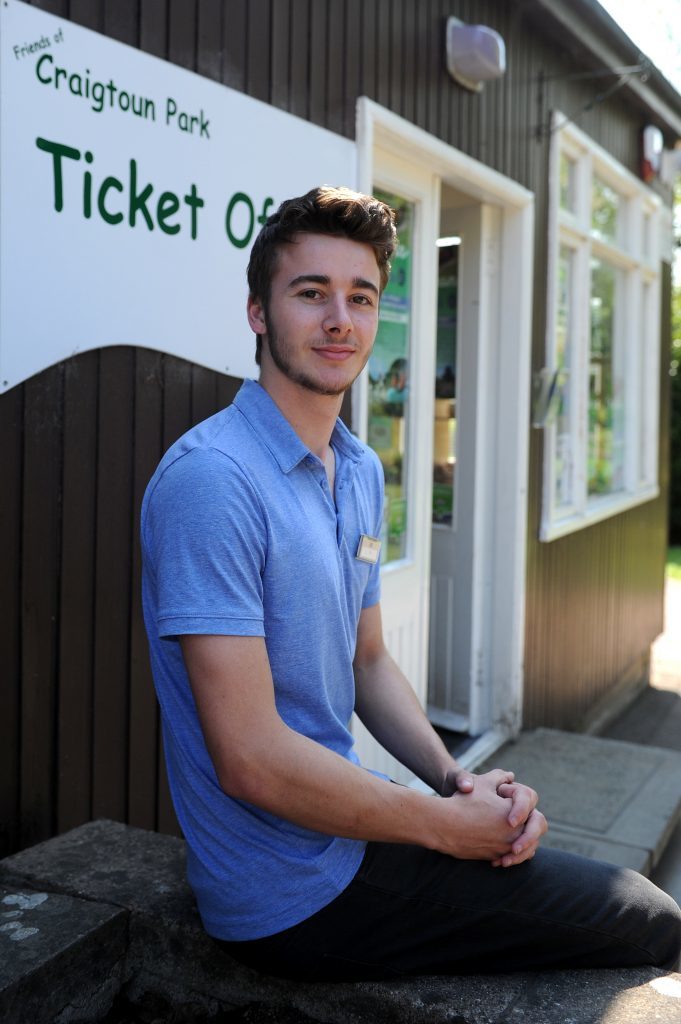 Jed Watson, 22, from Dundee, is manning the ticket office hub. The seasonal worker, who first volunteered to work on the train and boats as a student in 2012, cites the "friendly atmosphere, working outdoors and meeting the public" as the best things about the job.
"I was looking for a summer job and thought it would be a brilliant place to work, which it was," he says. "Then every year I came back because I enjoyed it so much.  All the staff here from top to bottom are very friendly."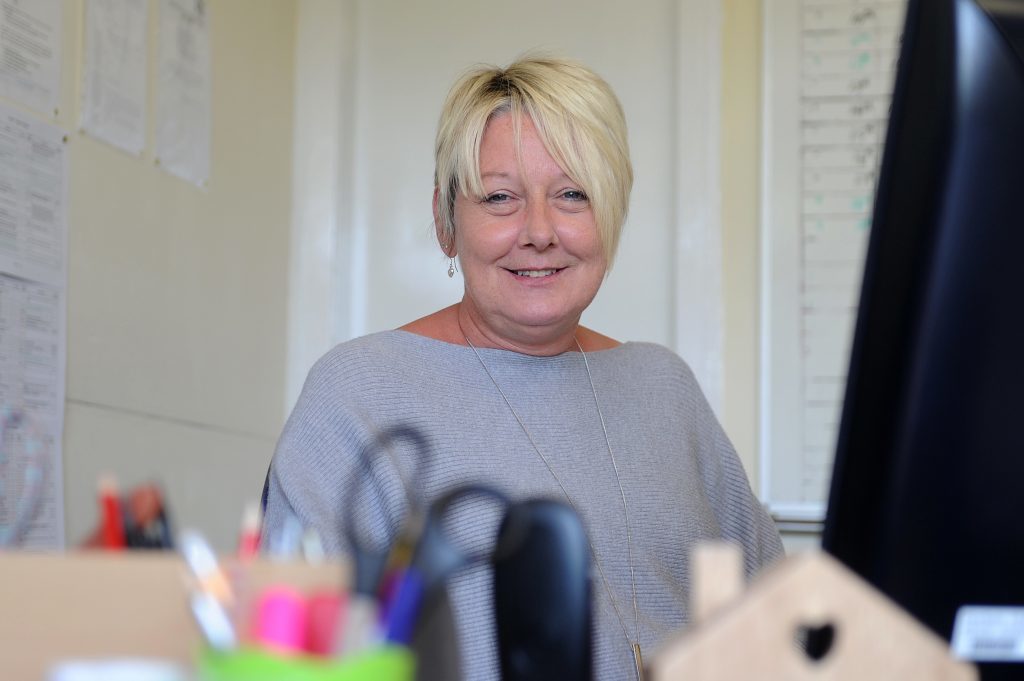 It's a view shared by Craigtoun Hospital-born Lesley Stephen, 48, from St Andrews. The former Langlands Primary and Madras College pupil is the office manager. She regularly visited Craigtoun as a child "when it was always hot" and has fond memories of the David Bellamy-hosted Fife Aid concert in 1988 which featured, among others, Van Morrison.
She says: "My brother Douglas Stephen is one of the directors and I'd always had a love of the park anyway.  It's great to see the park busy and kids out enjoying themselves. It's good old fashioned outdoor fun. It gets them out and about instead of being stuck in front of a computer!"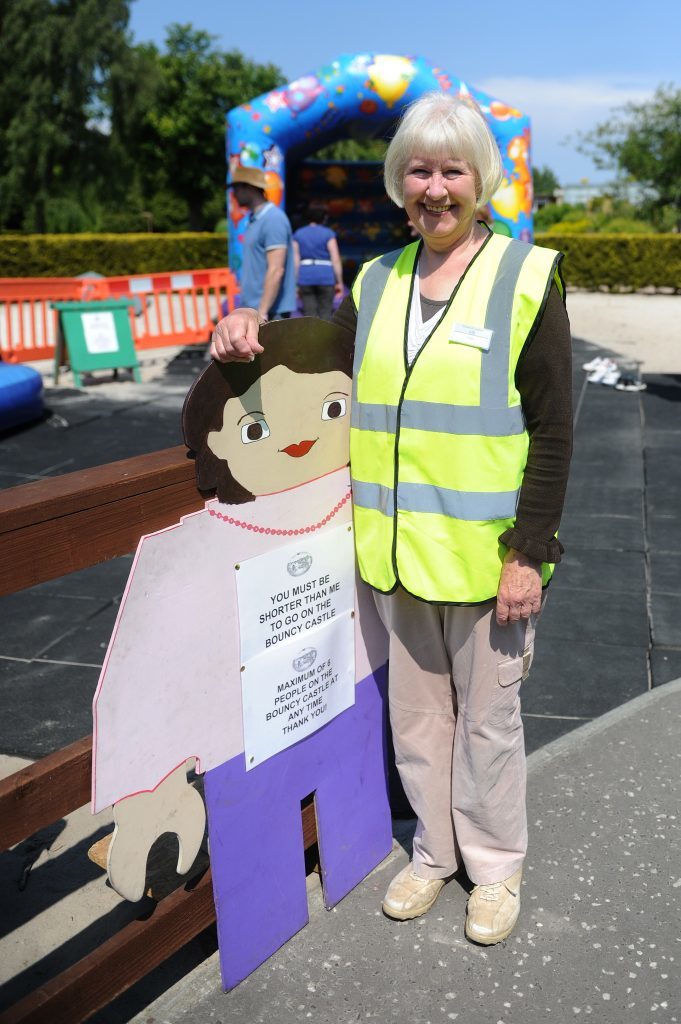 Peggy Rowan, 68, of Strathkinness, a former head receptionist at Rufflets, St Andrews, used to visit as a child. She brought her son and now brings her grandchildren. She's been volunteering for four summers now and on this particular day is keeping an eye on the bouncy castles.
"You need eyes in the back of your head doing this job as the kids appear out of nowhere, "she laughs.
"I enjoy meeting all the people and hearing their stories. It's great. For me, it's very satisfying to see it doing so well. If it had closed it would have been dreadful. It's great to see people really enjoying it."
Down at the boating point, it turns out a 'rescue' has taken place 15 minutes earlier after the operators of a pedalo were unable to pull their craft out of doing circles. The biggest drama now is chat from a group of excited youngsters finding the right-sized buoyancy aids and debating their choice of boats.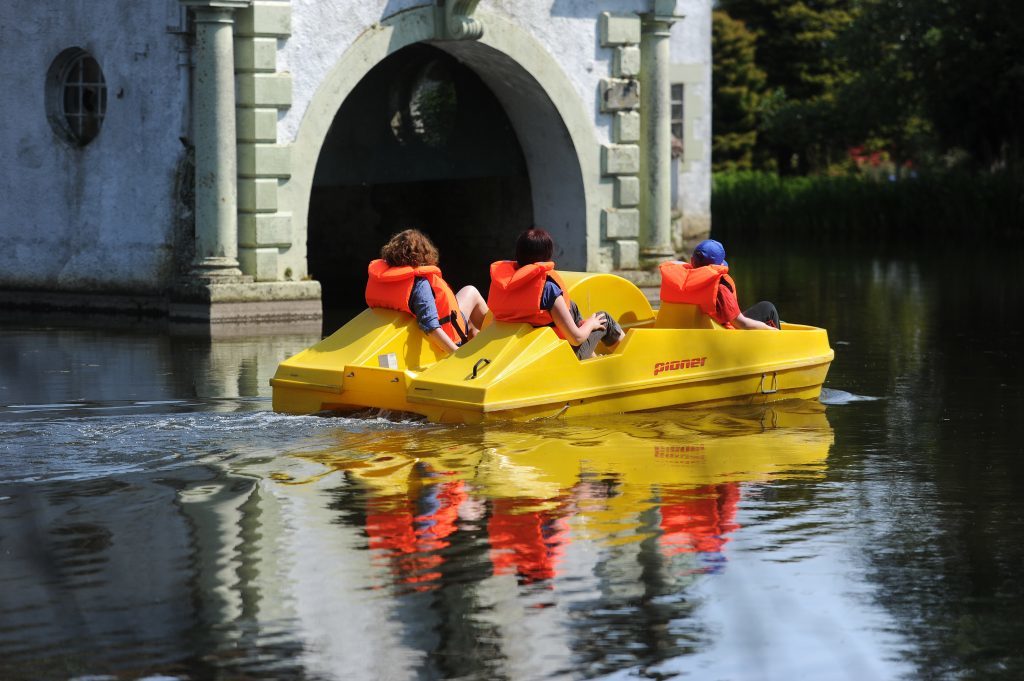 Tony Morrice, 26, from St Andrews is one of three staff keeping an eye on things. Taking a break from studying for his Masters in library and information studies at Robert Gordon University, this is his third summer at Craigtoun.
"I used to come up here all the time as a kid and my big brother used to work here, "he says.
"I shouldn't admit it but he used to let us in the back gate! In many ways it feels smaller than it did when I was a kid. But it's mostly the same. I really enjoy speaking to people."
Also on the boats is Danny Cook, 17, from St Andrews. He is in his fourth season having responded to an advert at school. "I enjoy being outdoors and meeting the public, " he says.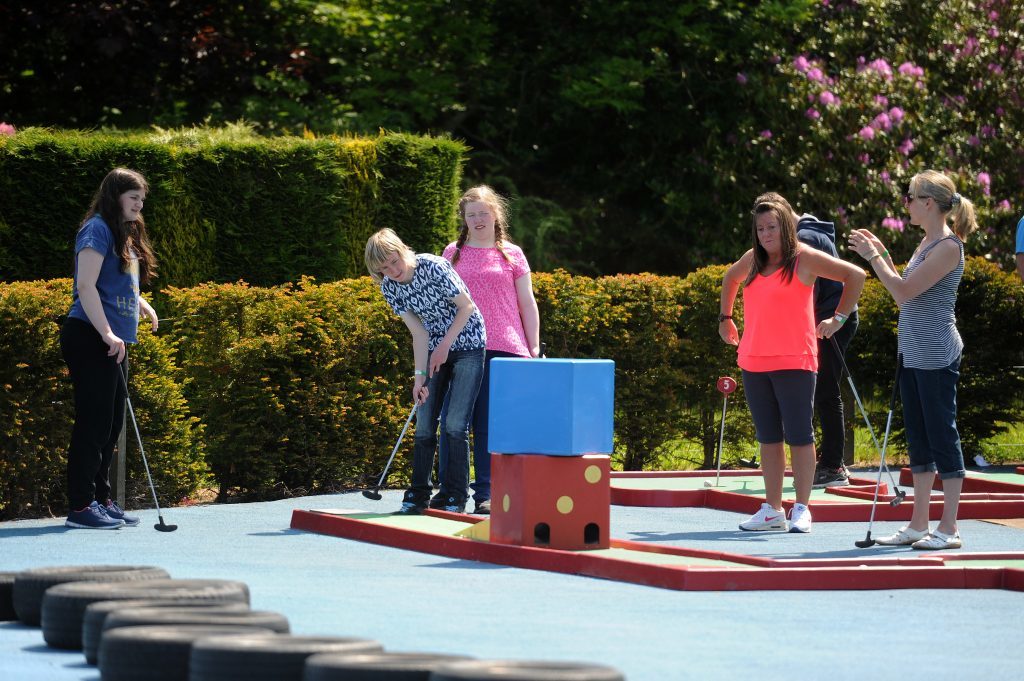 Another volunteer who knew Craigtoun of old is Henry Murray, 59. For 42 years he was a fisherman operating out of Pittenweem Harbour. Now he is driving one of the park's star attractions – a 1976-model Massey Ferguson 135 tractor called Puffin Billy which tows two renovated carriages around the park.
He says: "I started helping in April. I decided to leave the fishing industry and I was looking for a job. I saw them advertising up here. I came here when I was a child and brought my own children here. I enjoy meeting people and talking to them. It's a complete change from what I did before at sea. Seeing the kids happy, seeing the kids smile."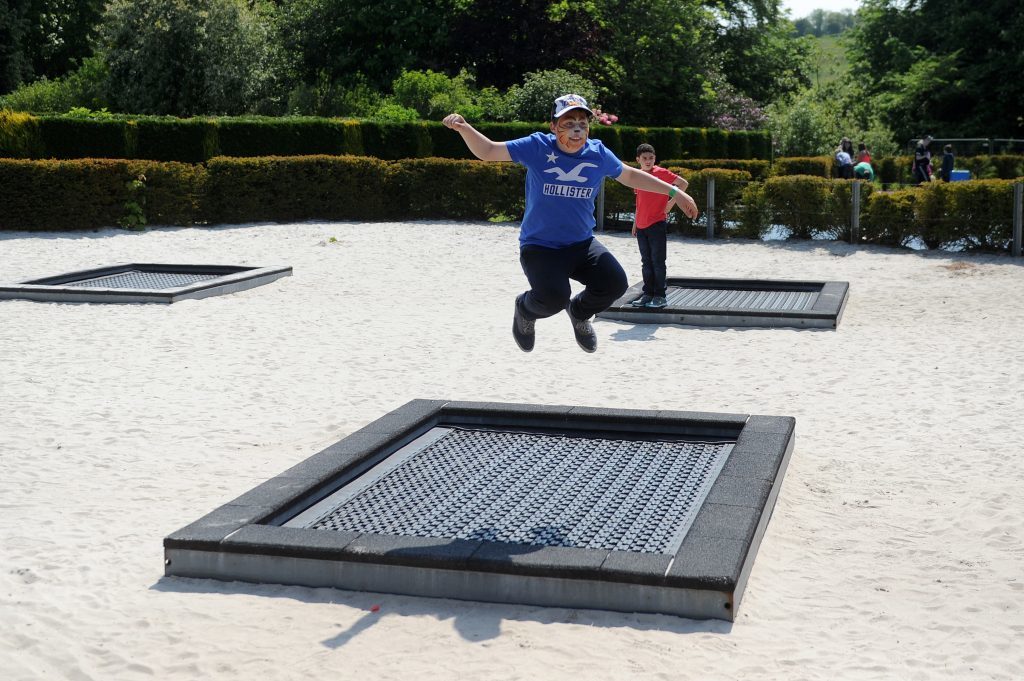 With Visit Scotland recently awarding the park a four-star rating and Trip Advisor awarding a certificate of excellence, the turnaround in the park's fortunes is a real success story. In addition to the conservative estimate of 170,000 visitors who came last summer, around 200 Park Runners visit every Saturday, in addition to casual visitors who are not registered by the 'clicker' on the front gate.
Kyff was honoured personally this week when he was awarded the St Andrews Rotary Club  "Citizen of the year 2016 " for his work in the community.
But Kyff, who suffered a heart attack in December 2014, says decisions need to be made about the longer term future of the park and he believes a full time park manager is required.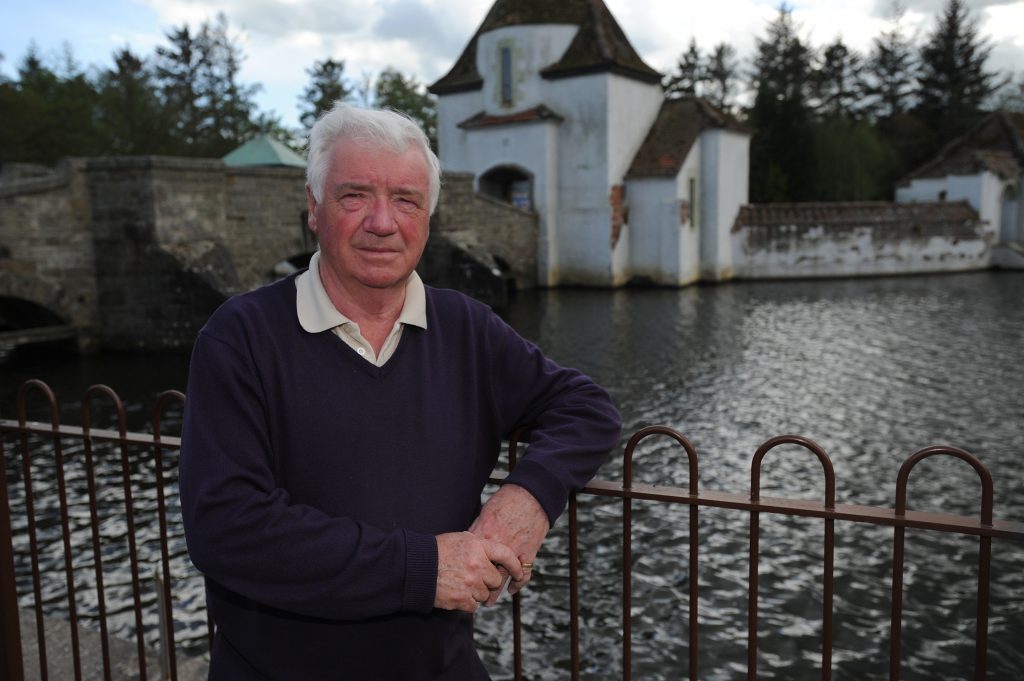 Financial question marks also remain over the major repair programme needed for the Fife Council owned and run Dutch Village.
"A lot of people have put a lot of hours in," he says. "I've spent my life up here in recent years. And there's a huge affection for Craigtoun Park.
"But I said at a recent board meeting, and following my heart attack, that I'd like to be in position to say exactly what the future is, and that's not me being here every day by the time our five year lease comes to an end in 2018.  I don't know what that future picture is but I would like it to be without such a big commitment from self."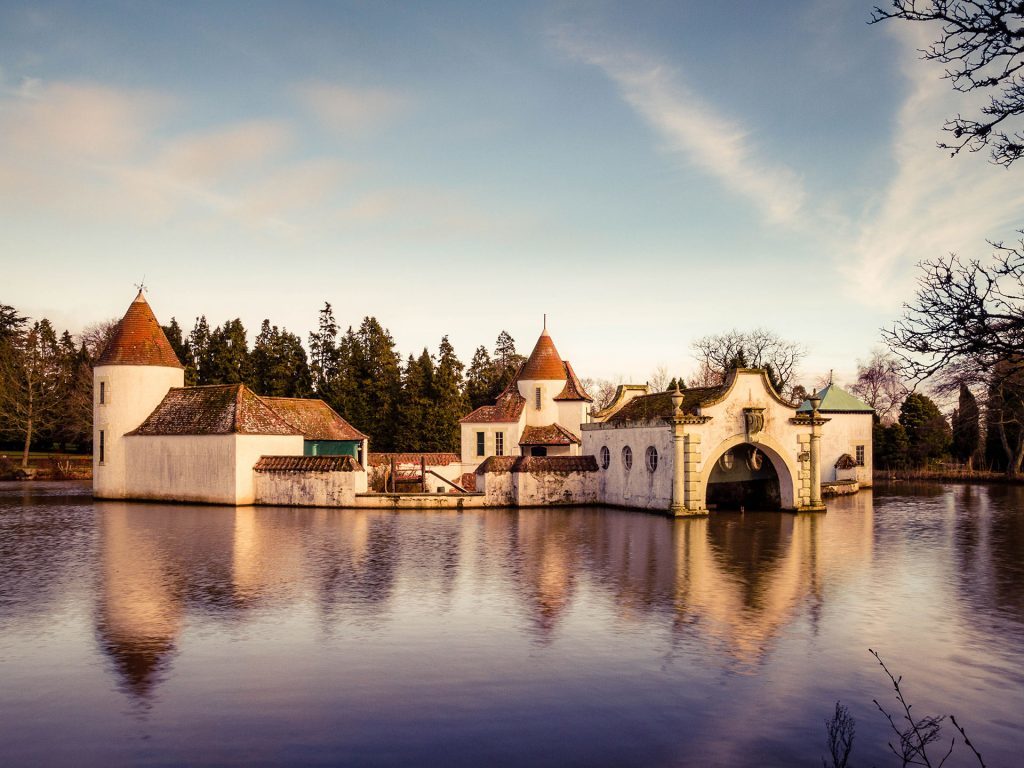 Grant Ward, Head of Area Services at Fife Council says: "The council entered into an initial five-year lease with the Friends of Craigtoun Park on April 1,  2014, so this runs until March 31,  2019. "Assuming all goes well, the intention thereafter is to enter into a long-term lease, e.g. 25 years, which would give the Friends the security of tenure required to apply for external funding that could help deliver further investment into the facility.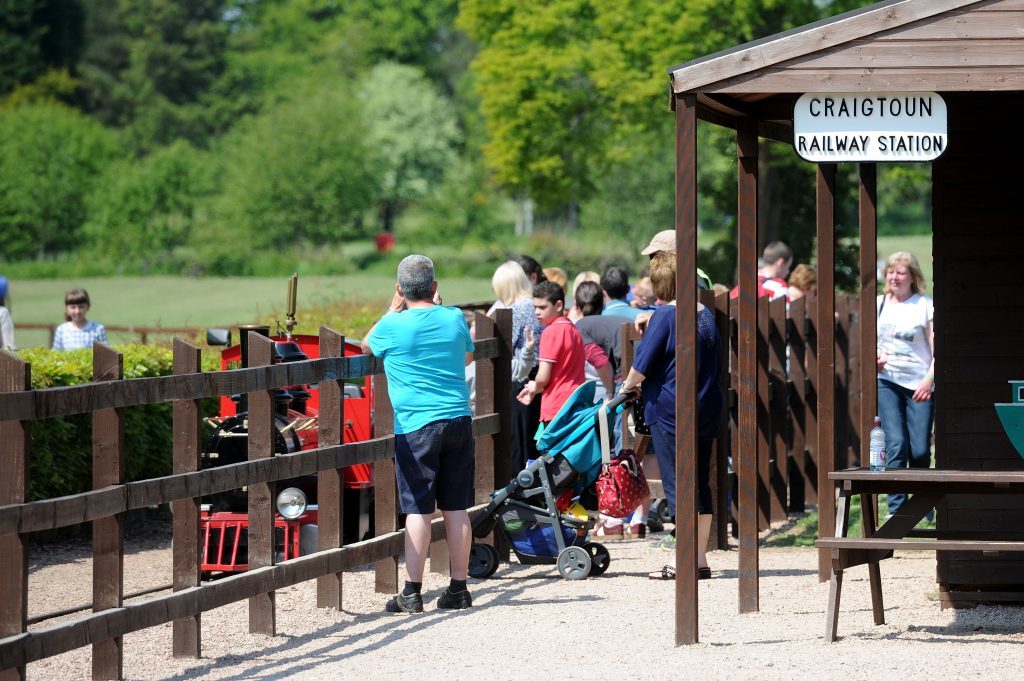 "Under the terms of the current agreement, we're responsible for maintaining the park and the Friends for its day-to-day management. Ultimately, we'd like to be in a position where the Friends could take on both the management and maintenance of the park, but, realistically, that's probably some way off at the moment.  However, it's something that could be considered when the lease is up for renewal on April 1, 2019."
Mr Ward said the appointment of a park manager is "basically a matter for the Friends, with support from the Council unlikely given the downward pressures on our budgets."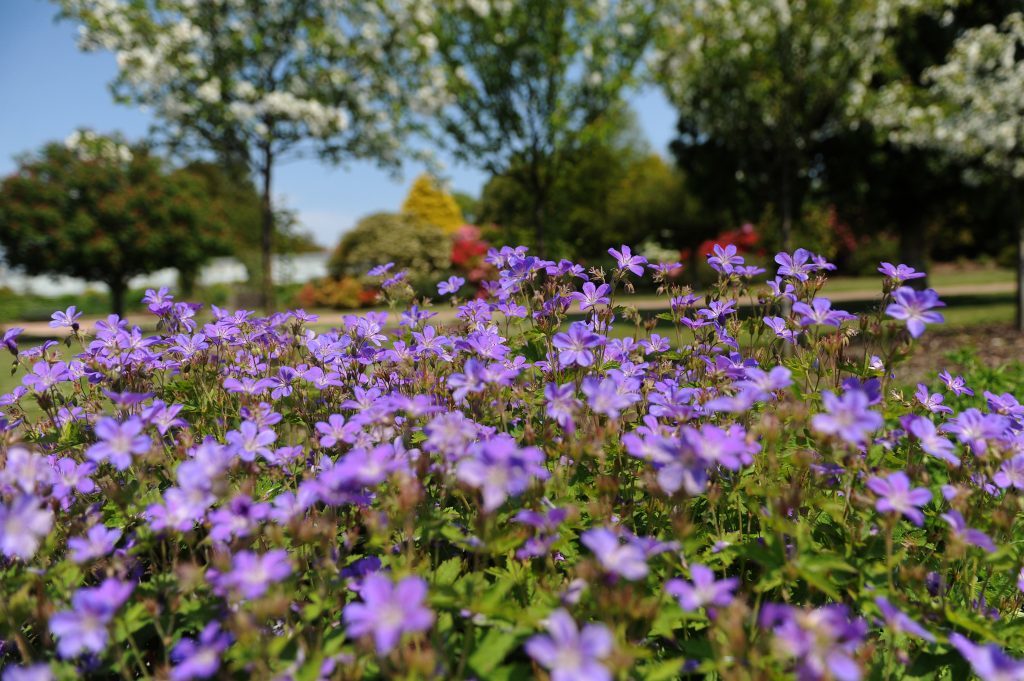 He said there are currently no proposals for the cash-strapped council to reduce the amount of spring/summer bedding at Craigtoun.
Having launched the season  earlier this year on June 4 to "iron out some of the financial peaks and troughs", and with the start of the school holidays coinciding with the Craigtoun Country Fair next weekend,  the Friends are hoping for a bumper summer. All that's needed is the weather forecast to go with it!