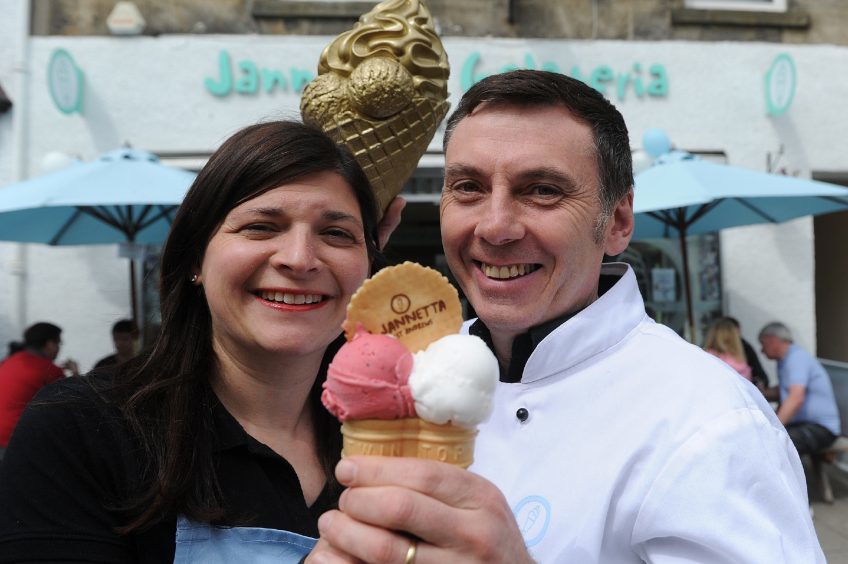 Nicola Hazel of Jannettas Gelateria in St Andrews tells Caroline Lindsay how her Italian heritage informs her food choices
Q Desert island food?
A That would undoubtedly have to be nocciola (hazelnut) ice cream – a must for any desert island stay.
Q Favourite TV chef?
A Rick Stein because I adore his travel tales and recipes and he also makes it look so simple!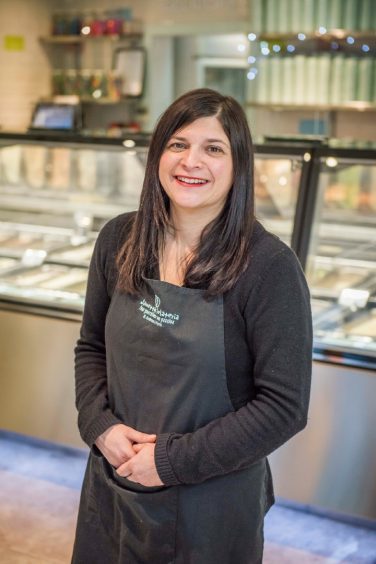 Q Favourite cook book?
A I love The Mountain Café Cookbook by Kirsten Gilmour. It not only has a whole range of fantastic recipes it tells a heart warming story too. It's a new personal favourite.
Q Favourite ingredient?
A Parmesan as it's so versatile from being able to make parmesan crisps in minutes to showering over freshly made pasta.
Q Most hated ingredient?
A Popcorn and marshmallow – I really can't abide the smell or texture of either.
Q Perfect dinner guest?
A Michael Buble without a shadow of doubt. Gregarious, fun and he sings. What more could you ask for? He's welcome to liven up my dinner party anytime.
Q Favourite kitchen gadget?
A My pasta pot –it's a pot and strainer all in one. My dad brought it back from Italy. So simple but very effective and saves you getting pasta everywhere when you strain it.
Q Favourite music to cook to?
A Michael Buble of course!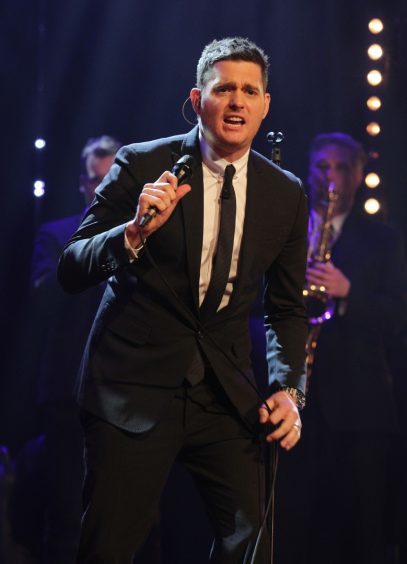 Q Perfect menu?
A Starter would be antipasti, the main course would be arancini rice balls and dessert, Bakewell tart with nocciola gelato. I'd be sitting at my ancestral home in Italy watching the sun go down with my family around me and a glass of prosecco in my hand. Perfect.
Q Favourite country for food?
A Given my heritage, it has to be Italy. I love the variety of fruit and vegetables available and being able to either pick them for myself or buy them daily fresh from a local food market.
Q Favourite chef, alive or dead?
A Antonio Carluccio – he's a man after my own heart. I love his Italian cooking – delizioso.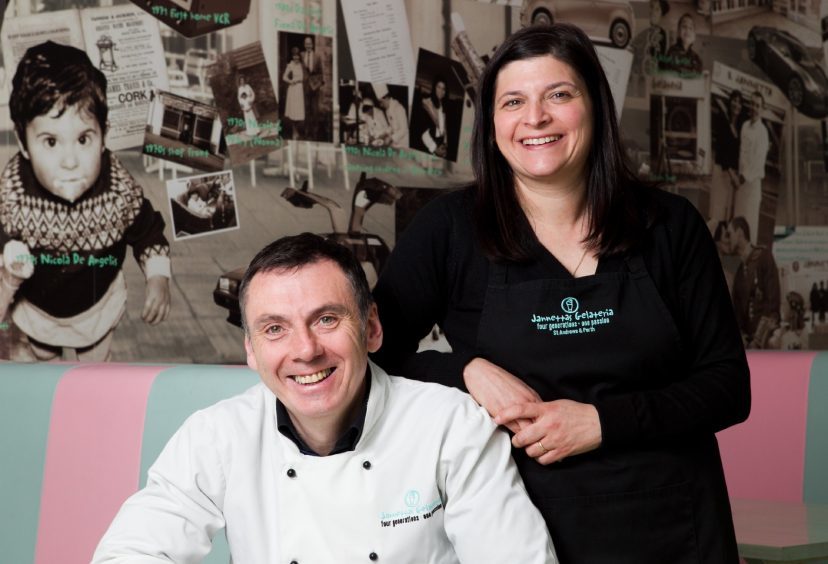 Q Favourite culinary season and why?
A That's a difficult one. It's between summer and autumn but I think autumn wins. I love harvest time particularly when brambles come into season and we go picking them as a family and making them into jams, tarts or even gelato. There is nothing more satisfying than picking fruit and preserving them to enjoy through the winter months ahead.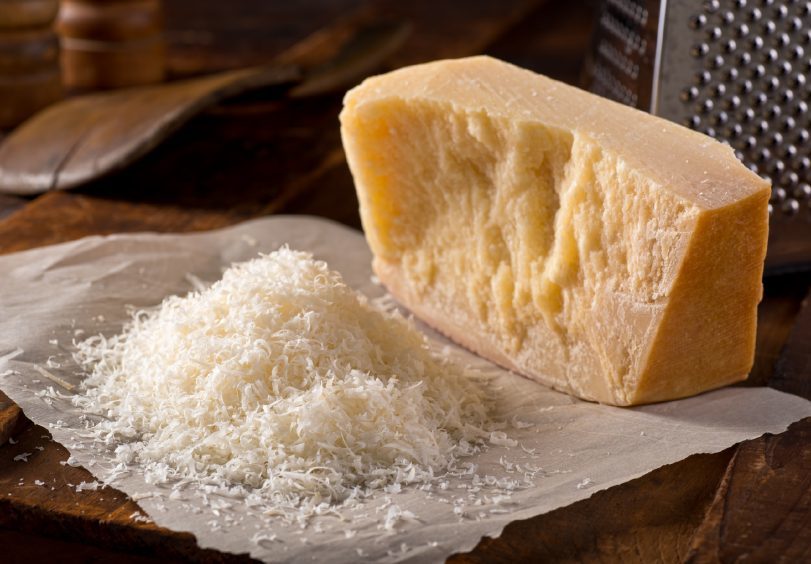 Q Salt or pepper?
A Pepper. I'm not a great believer in using salt in cooking – I think you should taste then season to your palate when the dish is served. Pepper enhances most dishes but always grind it fresh.
Q Favourite herb?
A Basil is such a fragrant herb perfect for making into pesto or simply sprinkling as a garnish. Very versatile.
Q Favourite spice?
A Coriander – I use it in so many forms from seeds when picking, dried for curries and fresh for garnishing. I don't know where we would be without coriander.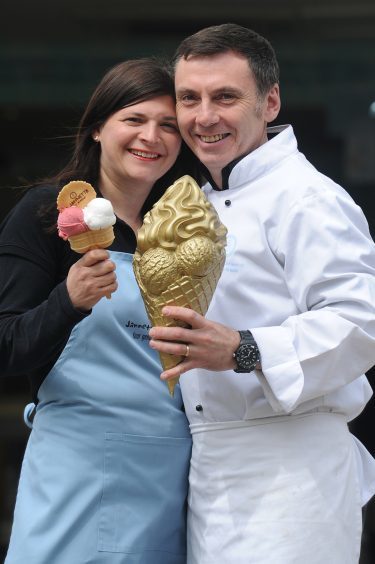 Q Favourite way to cook the humble potato?
A I love plain old jacket potatoes but being part Italian, third generation, I love gnocchi too with fresh tomato sauce. So easy to make and enjoy.
Q Favourite go-to recipe if you're in a hurry?
A Pasta and it's always carbonara when we're in a rush.
Q Favourite naughty nibble?
A I'm rather partial to olives particularly with an almond or manchego cheese centre.
Q Favourite health food?
A I love nibbling on nuts: almond, hazelnuts etc; they're great when you have a busy life and are constantly on the go. Good for you too.
Q Ideal picnic dish?
A Homemade potato salad made with gherkins, mint and a light dressing with a sprinkling of paprika.
Q Ideal BBQ food?
A A nice tender juicy steak cooked by my husband Owen, of course!
Q Are you critical of the food when you're dining out?
A Mmm yes it has to be said I am. I enjoy my food and, being in the industry, I like to think I know a thing or two about it.
Q Do you tip in restaurants?
A Absolutely – good service deserves reward.
Q Top tip for failsafe cooking?
A Always have sugo sauce (tomato sauce) in the freezer you never know when it will come in handy. Easy to use straight from the freezer and delicious too. Mine contains chorizo, tomatoes, garlic and basil.
Q Worst cooking sin in your opinion?
A Buying prepacked food. Home-made food is so much nicer and far tastier to cook and it just takes minutes to knock up a simple pasta dish.
www.janettas.co.uk
Jannettas Recipe
Spinach and ricotta cannelloni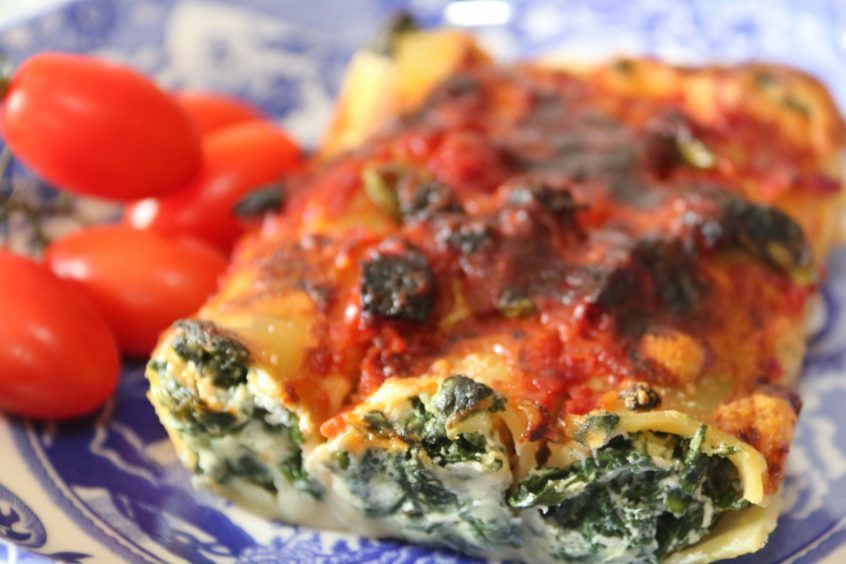 Notes: This is such a versatile dish and delicious too. Perfect for preparing ahead and also one that is suitable for vegetarians if you remove the Chorizo from the sugo sauce. It's one the family enjoy helping me with too, stuffing the cannelloni, it's a family affair.
Serves 6
Ingredients
For the cannelloni mixture:
600g spinach
250g ricotta
¼ tsp nutmeg
1 tsp salt
1 tsp pepper
250g cannelloni
For the sugo tomato sauce:
500g good quality passata
140g diced chorizo (you don't need to include this if vegetarian)
1 tsp olive oil
2 tsp good quality green pesto (I personally make my own but if buying I would recommend Sacla Classic Basil)
60ml red wine
2 tbsp tomato puree
1/2 tsp Italian mixed herbs
1 tsp sugar
For the white sauce:
4 oz butter
4 oz flour
1 ½ pt milk
1 bay leaf
Seasoning to flavour
Directions
In a microwave steam the spinach for 3-4 minutes until wilts.
Once cold remove the moisture by squeezing either using your hands, muslin or two sieves together, then cut into small pieces with a pair of scissors.
Add spinach to ricotta seasoning with nutmeg, salt and pepper.
Stuff each cannelloni with the mixture using either a piping bag or small spoon, fill them full.
Make the tomato sauce by mixing all the ingredients together and stirring until a smooth consistency is achieved.
Make the white sauce by melting the butter then add flour until it comes together, then slowly add milk until the sauce begins to form a smooth consistency and thicken, add bay leaf, freshly ground pepper and salt. Cook for 5-7 minutes. Then remove from the heat and just before using remove the bay leaf.
Lay the stuffed cannelloni in a tray and top white sauce and then sugo tomato sauce, sprinkle with freshly grated parmesan cheese.
Place in oven until bubbling and brown on top.
Serve with fresh seasonal salad. Enjoy!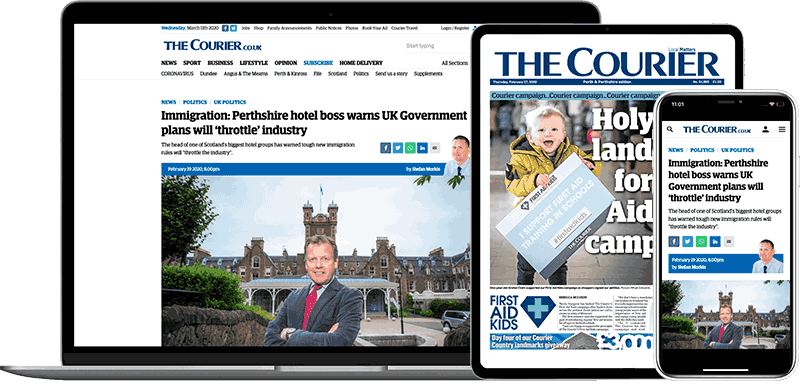 Help support quality local journalism … become a digital subscriber to The Courier
For as little as £5.99 a month you can access all of our content, including Premium articles.
Subscribe