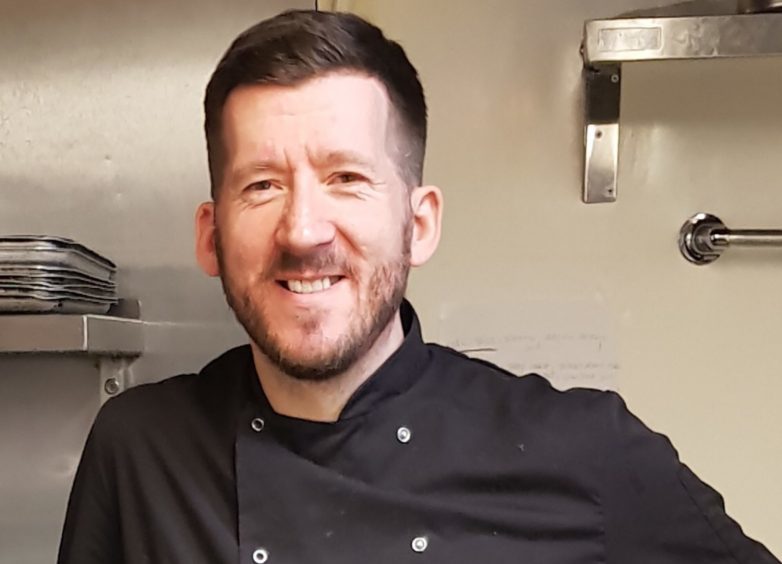 Grant Gordon, executive head chef of La P'tite Folie restaurant and Le Di-Vin wine bar in Edinburgh, tells caroline Lindsay why he's got Gordon Ramsay's best interests at heart.
Q Desert island food?
A An avocado, passion fruit and mango cheesecake. Fresh, light, good looking desert, unusual too with the avocado flavour. It's really easy to make too.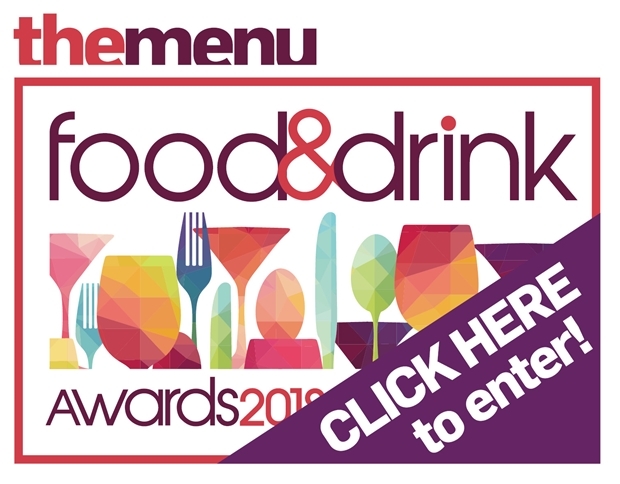 Q Favourite TV chef?
A Gordon Ramsay. Because he still works in the kitchen, he knows all about the job and he's honest. His background and training are very impressive.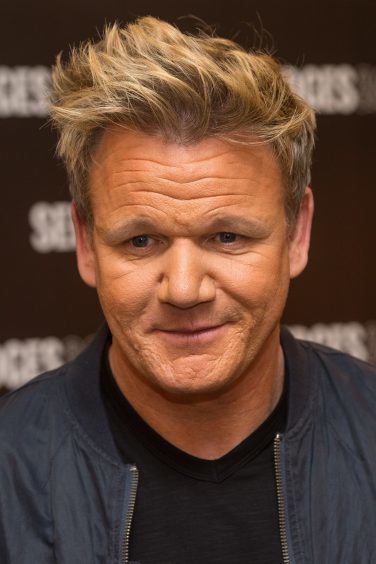 Favourite cook book?
A Rick Stein's books for his fish recipes, full of excellent and innovative ideas.
Q Favourite ingredient?
A Smoked paprika because its strong flavour is great for stews.
Q Most hated ingredient?
A Tumeric… I try to avoid using flavours that are too overwhelming.
Q Perfect dinner guest?
A Gordon Ramsay as I would like him to enjoy his food for once.
Q Favourite kitchen gadget?
A My Moulinex mixer for a perfect mashed potato.
Q Favourite music to cook to?
A We usually just listen to the radio but I love 80s music as thats' what I grew up with and you can't go wrong with it!
Q Perfect menu?
A That's a hard question! I don't have a perfect menu because there's too much to choose from.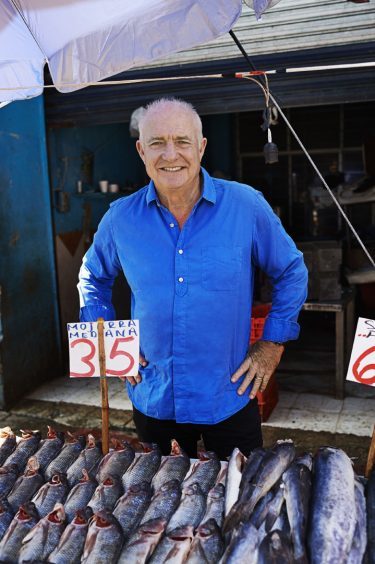 Q Favourite country for food and why?
A Thailand for its thousands of flavours and colours.
Q Favourite chef, alive or dead?
A Georges Auguste Escoffier (who popularized and updated traditional French cooking methods). His book is our bible and I still read it now and again.
Q Favourite culinary season?
A Summer because of all the amazing salad and the fresh vegetables.
Q Salt or pepper?
A Both for me in moderation – I simply use it to season.
Q Favourite herb?
A Coriander because I love Thai food.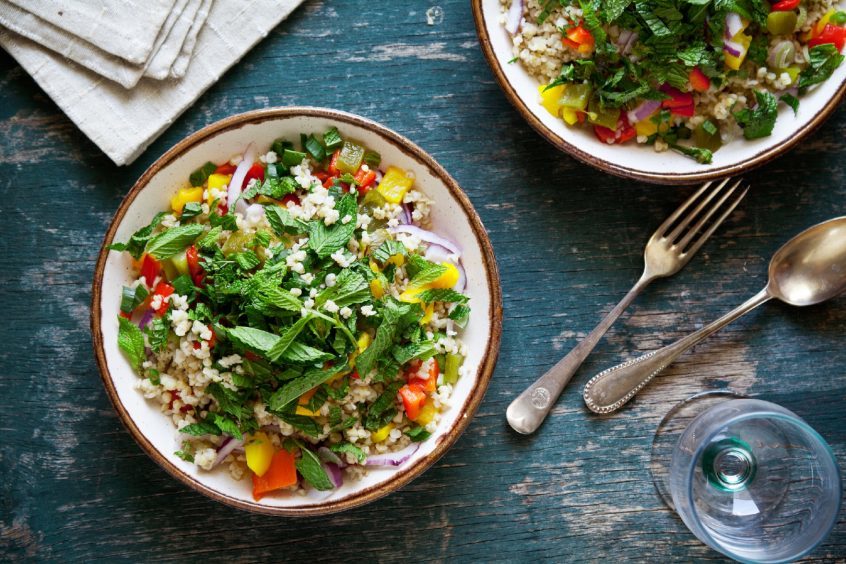 Q Favourite spice?
A Fenugreek because of its amazing aroma.
Q Favourite way to cook the humble potato?
A Gratin dauphinois – creamy garlic sliced potatoes with nutmeg and parmesan.
Q Favourite go-to recipe if you're in a hurry?
A A quick and easy pasta dish or a simple omelette.
Q Favourite naughty nibble?
A It would have to be dark chocolate.
Q Favourite health food?
A Fish and salad.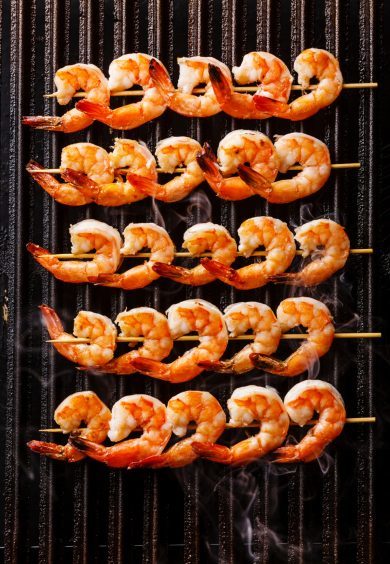 Q Ideal picnic dish?
A Italian and French antipasti, seafood like crab, king prawns, smoked salmon. And most importantly, a freshly baked baguette.
Q Ideal BBQ food?
A Chicken satay and king prawns on a skewer.
Q Are you critical of the food when you're dining out?
A Yes I am, I suppose.
Q Do you tip in restaurants?
A Yes, I tip well if I'm happy  with the food, service, atmosphere etc.
Q Top tip for failsafe cooking?
A Cook on a low heat.
Q Worst cooking sin in your opinion?
A Well-done Steak…but I still cook them for the customers!
www.laptitefolie.co.uk and www.ledivin.co.uk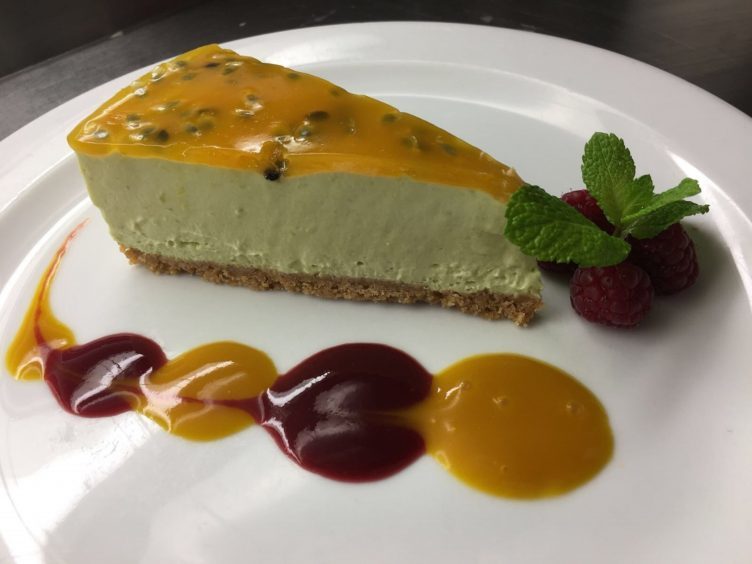 Avocado, passion fruit and mango cheesecake
Ingredients
For the base: 500g digestive biscuits
50g butter
2 tbsp honey
For the mousse:
4 ripe avocados
Zest and juice of one lemon
100mls mango coulis
500g mascarpone
200mls whipping cream
4oz caster sugar
2 tsp honey
For the topping:
2 gelatine leaves
300mls mango coulis
4 passion fruits
Directions
Crush the biscuits in a blender then add melted butter and honey. Place in cheesecake tin. Press down with back of a table spoon to make flat and level.
Stone and peel the avocados and place into lemon juice to prevent it from discolouring. Blend avocado and add mango coulis and leave to the side.
For the cheesecake mix, place the mascarpone, cream, sugar and honey into a mixer and turn on to full speed until mixed into peeks. Then add the avocado mix and mix again until you have stiff peek. Place into cheesecake tin. Once again smooth out with back of a tablespoon to make sure the top is flat and even.
Put into the fridge for 3 hours until set.
To make the topping, place the leaf gelatine in cold water and add the mango coulis and passion fruits. Mix together and once the gelatine is soft, put in small pan with a little water and warm slowly on stove until melted . Do not boil. Pour on top of cheesecake. It will take 30 minutes to set.