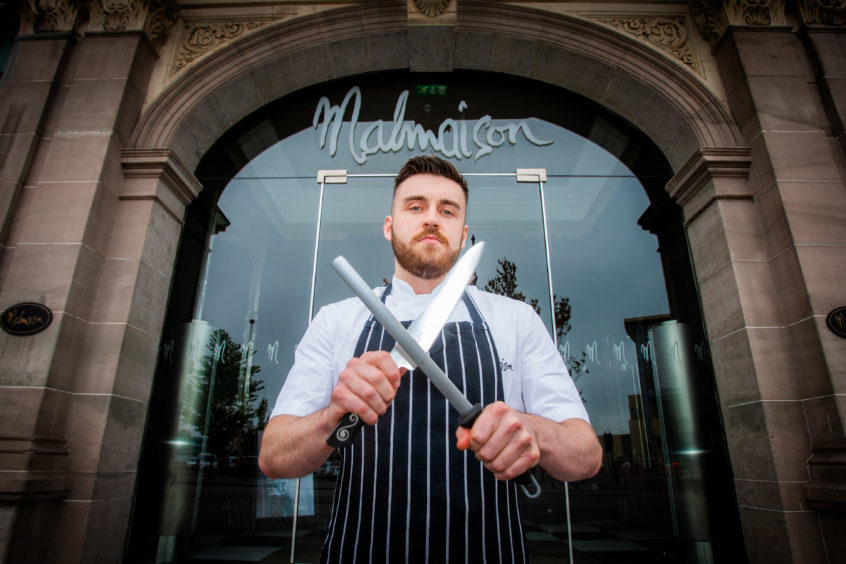 Malmaison chef Mark Howard tells Caroline Lindsay why there isn't a vampire in sight when he's doing the cooking.
Q Desert island food and why?
A Ration packs – because they last longer.
Q Favourite TV chef and why?
A Gordon Ramsay –  he is so influential.
Q Favourite cook book and why?
A Marcus Wareing – I'm a fan of his.
Q Favourite ingredient and why?
A Garlic – keeps vampires away.
Q Most hated ingredient and why?
A Coriander – I just don't like it.
Q Perfect dinner guest and why?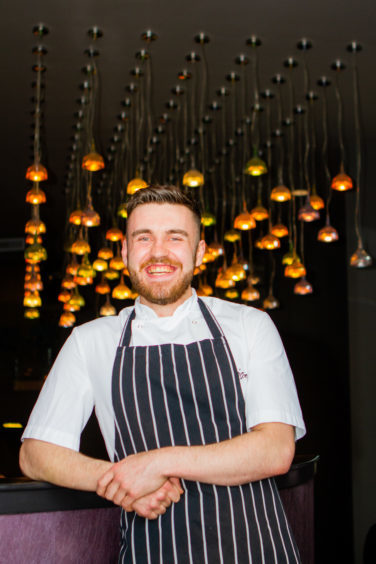 A My Mrs because she is funny and great company.
Q Favourite kitchen gadget and why?
A Thermomix – it does what it says on the tin.
Q Favourite music to cook to and why?
A Rave – it gehs the adrenalin going.
Q Perfect menu?
A A full four-course food fest.
Q Favourite country for food and why?
A Italy – because food is glorified there and made with love.
Q Favourite chef, alive or dead and why?
A My current head chef – not that I'm being a sook. J
Q Favourite culinary season and why?
A Autumn because you have new earthy ingredients and the season is my favourite too.
Q Salt or pepper and why?
A Pepper – salt is not the healthiest addition.
Q Favourite herb and why?
A Tarragon – just so versatile.
Q Favourite spice and why?
A Paprika – I love the taste, smell and colour it adds.
Q Favourite way to cook the humble potato?
A Rosti.
Q Favourite go-to recipe if you're in a hurry?
A Pasta is always a winner.
Q Favourite naughty nibble?
A Mars Bar.
Q Favourite health food?
A Absolutely none.
Q Ideal picnic dish?
A Pie, preferably mine.
Q Ideal BBQ food?
A Ribs.
Q Are you critical of the food when you're dining out?
A Hell yeah.
Q Do you tip in restaurants?
A Yes, hospitality staff work hard and if they do a good job they should be tipped.
Q Top tip for failsafe cooking?
A Preparation and time management
Q Worst cooking sin in your opinion?
A Deep frying anything.
Charred mackerel with tomato ceviche and coriander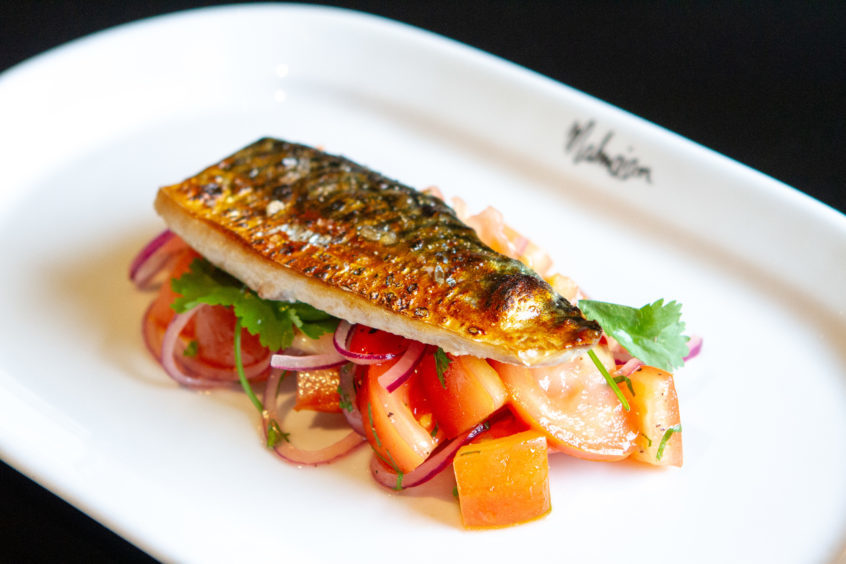 Ingredients
Serves one
1 mackerel fillet
1 pot of tomato ceviche
Coriander cress
Mint leaves
Extra virgin olive oil
For the ceviche: 4 heritage tomatoes
1 red chilli finely chopped
1 red onion finely chopped
Chopped coriander
2 x lime zest and juice
Season ( salt & pepper)
Directions
Fillet the fish in half and check for bones. Oil and season.
Grill on hot griddle until skin is charred.
To plate, cut one tomato in four, place on plate, add the ceviche in the middle. Lay cooked mackerel on top. Garnish with mint leaves and coriander cress.