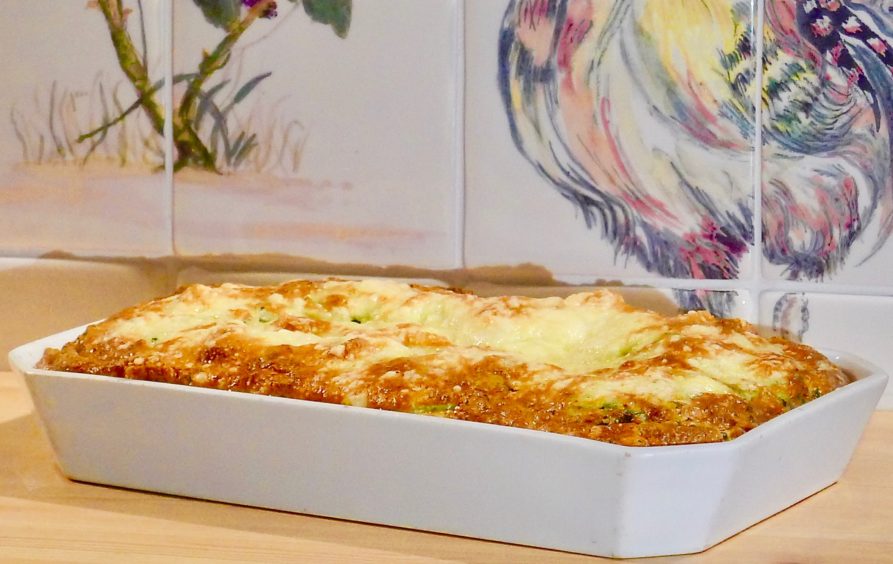 Scottish Thistle Award Regional Ambassador, Wendy Barrie is founder of the Scottish Food Guide
Fife Riviera
My husband and I live on the Riviera – the Fife Riveria! With sandy beaches and a southern aspect we have a wonderful micro-climate and can look forward to a healthy crop of fruit and vegetables in our modest kitchen garden as the seasons roll on. Green shoots have appeared, a promise of goodies to come, and right now we have leeks, chard and herbs, plus new season rhubarb of course.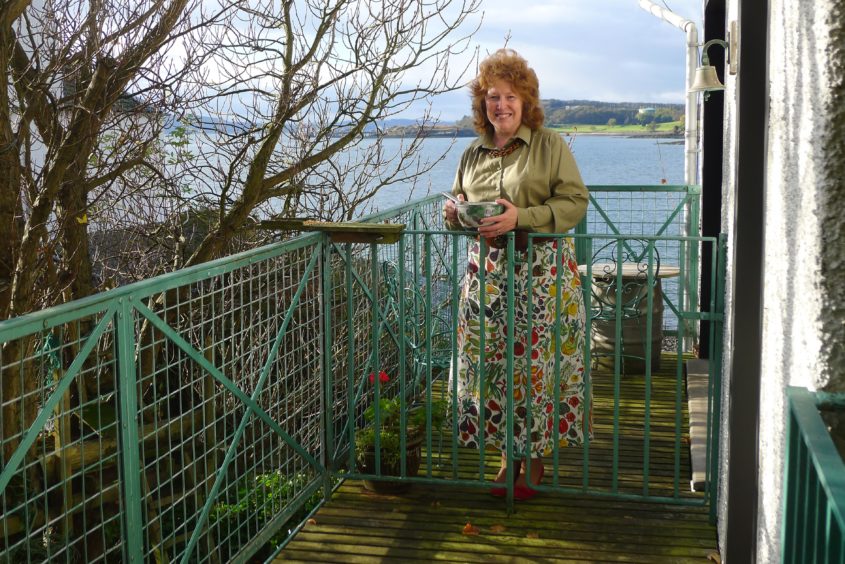 We support local producers and love a trip to Ardross Farm Shop (that inevitably includes one of their fab steak pies) but it is deeply satisfying and economical to grow some of your own too – especially as my husband has green fingers.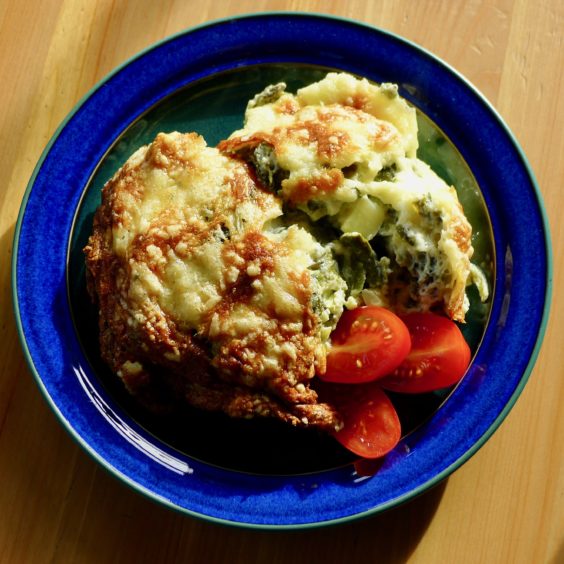 Cheese
Another plentiful ingredient in our kitchen is cheese. My regular cheese lovers courses result in assortments of leftover fragments thriftily popped in our freezer and perfect for family cooking, so today's recipe is a supper favourite: leek, chard and cheese soufflé. For two persons, mix four egg yolks with 1 tablespoon of natural yoghurt, seasoning and 100g grated/crumbled artisan cheese (blue, mature, whatever you have). Wilt a good handful of chard and some sliced leek in a pan. Whisk the egg whites then fold into yolk mix and drained greens with a spatula. Place in a buttered dish, scatter with extra cheese and bake at 200C for approx 20 minutes until golden and well risen.
Songs to cook to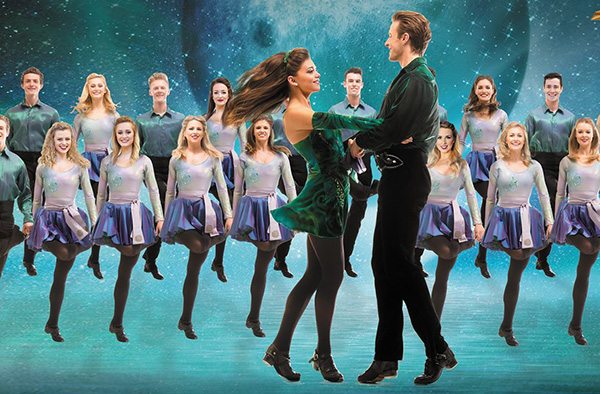 Riverdance because we live by the river and that music gets inside your very soul.