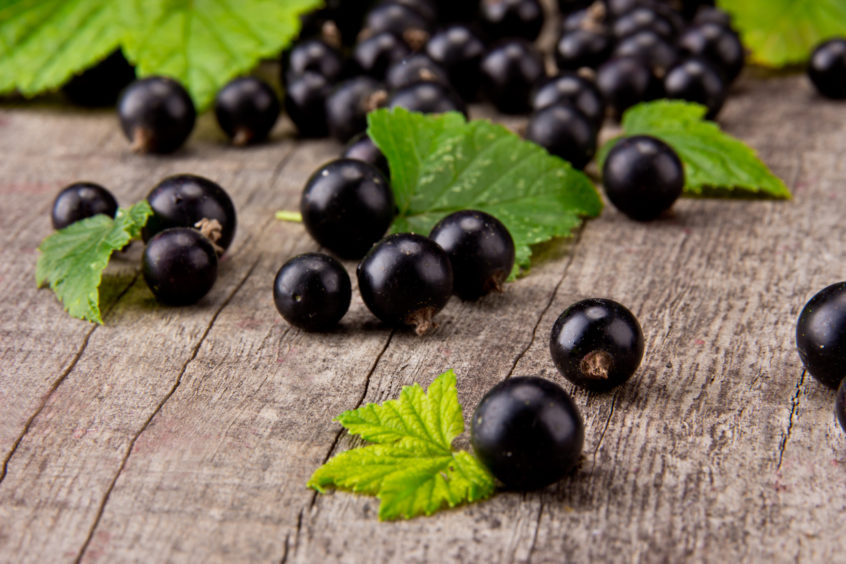 Tim Dover, chef patron of The Roost in Bridge of Earn, makes a simple compote with health-giving blackcurrants.
As we creep into the start of summer I always get excited about the large variety of local fresh fruit and vegetables that start to become available.
The king of all in my view are Perthshire soft fruits – Perthshire strawberries are already available with local raspberries just beginning to make an appearance in farm shops and restaurants all over the area. Brambles and cherries will follow soon.
The ready-to-eat fruit gets so much understandable applause that it's easy to forget about the wonderful currants that adorn garden bushes over the summer months.
Blackcurrants are a personal favourite and feature heavily on my menus throughout their short season partly because they are supplied annually in abundance by my mother-in-law who grows them in her garden. Their flavour is intense and a little goes such a long way on desserts.
During the Second World War, fruits rich in vitamin C, such as oranges, became difficult to obtain in this country. Since blackcurrant berries are a rich source of the vitamin, and blackcurrant plants are suitable for growing in the UK climate, the British Government encouraged their cultivation and the yield of the nation's crop increased significantly at that time.
During the war, from 1942 onwards, blackcurrant syrup was distributed free of charge to children under the age of two. This may have given rise to the lasting popularity of blackcurrant as a flavouring in Britain.
Today, the commercial crop is completely mechanised and about 1,400 hectares of the fruit are grown.
In a garden, blackcurrants are simply harvested when they are ripe and dry. Given that when blackcurrants are ripe and ready to harvest the yields can be overwhelming here's a compote recipe for you to try so you can enjoy their wonderful flavour for weeks after their harvest has passed.
You'll need the juice of one lemon; 1 kilo of fresh blackcurrants; 200g caster sugar; 100ml water; one green cardamom pod, crushed.
Put the 100ml water, cardamom pod and the lemon juice in a large saucepan, bring to the boil, then add the blackcurrants and simmer until broken down.
Tip in the golden caster sugar and bring to 105C on a temperature probe – if you don't have one continue to cook the mixture till in thickens and coats the back of a wooden spoon.
Pour into sterilised jars and leave to cool. It will keep in the fridge for up to three weeks.
Enjoy with granola in the morning, spread on top of a scone, as a pastry filling or topping on a dessert.