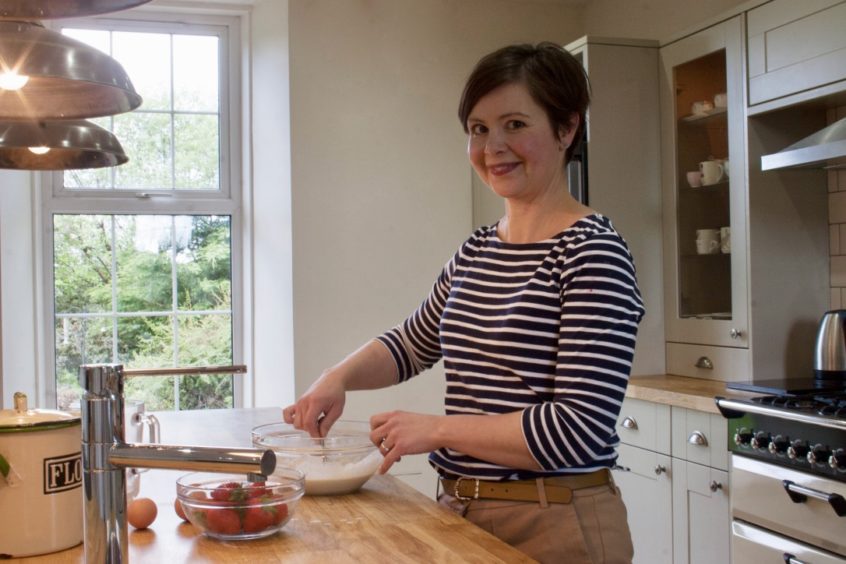 Catherine Devaney shares a recipe from a kitchen in the Fife countryside
Sizzle of summer
When it comes to the soundtrack of summer it's hard to beat the first sizzle of food hitting a searing hot barbecue. This recipe for chicken satay is such a summer crowdpleaser, and the aromatic blend of ginger, lemongrass and garlic takes barbecue to the next level. It's a breeze to make and is prepared ahead of time so you can relax, pour the drinks and enjoy the sizzle. These succulent skewers are best eaten street-food style, piled on a wooden board with a simple bowl of peanut and lime dipping sauce.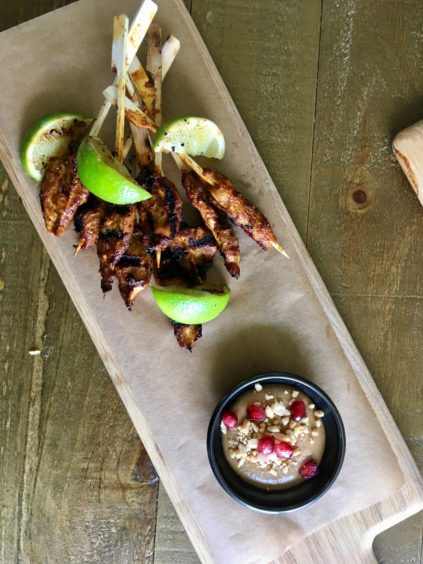 It's a low-stress task to blitz the marinade in a food processor: 2 lemon grass stalks; 25g grated fresh ginger; 5 garlic cloves; 2 fresh red chillies; 2 tsp ground cumin; 2 tsp ground coriander; ½ tbsp. light soft brown sugar; 2 tsp Thai fish sauce; 2 tsp soy sauce; 1 tsp turmeric; and 4 tbsp rapeseed oil. Cut two free-range chicken breasts into strips, marinade and refrigerate overnight. To make the dip, combine 125g smooth natural peanut butter; 225ml coconut milk; 3 tbsp Thai sweet chilli sauce; 1 tbsp soy sauce; and one lime (zest and juice). Gently bring to the boil then simmer for thirty seconds before transferring to a bowl to thicken and cool. To cook the satay, thread the chicken onto skewers, drizzle with rapeseed oil, then lay on a searing hot barbecue, turning halfway, until cooked through.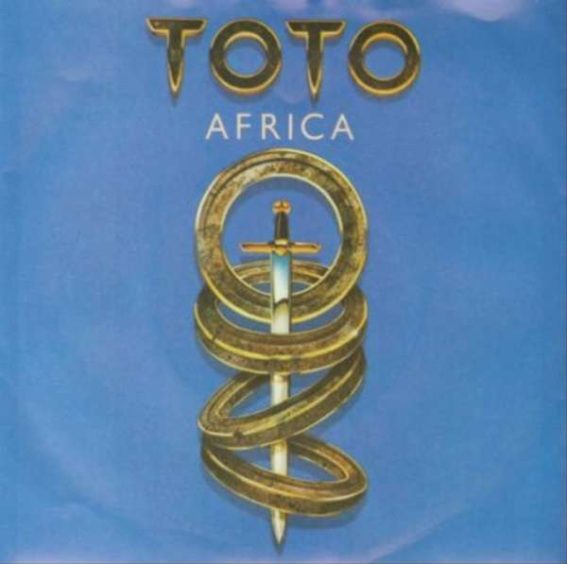 Music to cook to: Africa by Toto. An 80s throwback but what an amazing tune for summer evenings!