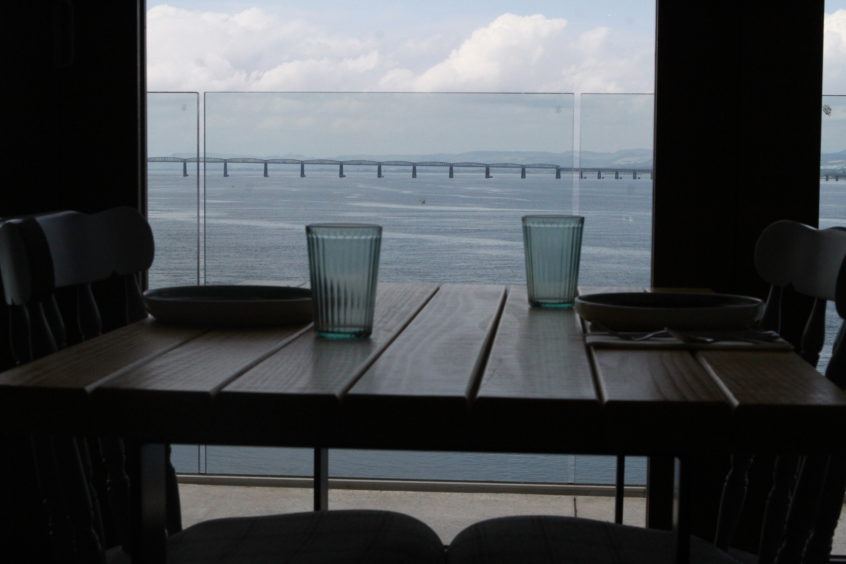 For me it's absolutely axiomatic in life that the best experiences are when you don't really realise you're having them.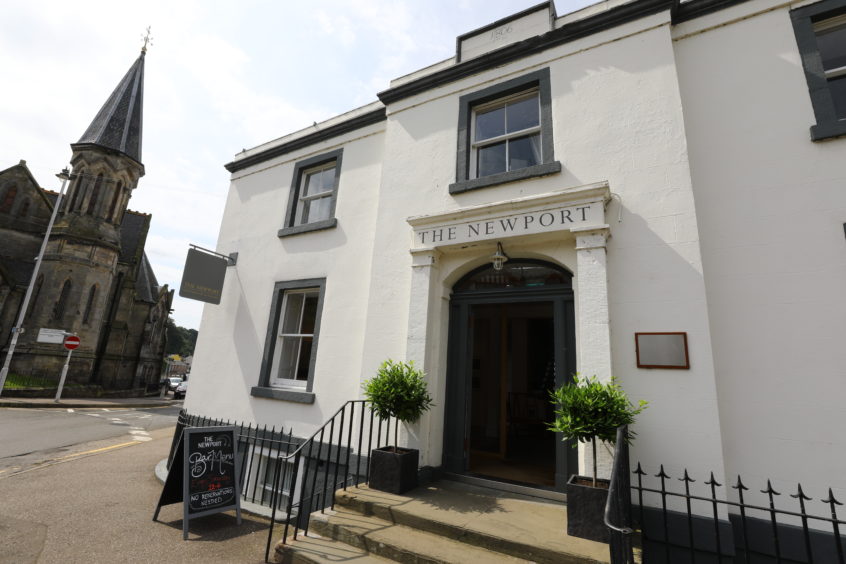 Such was my relationship with Jamie Scott's restaurant The Newport. When it opened in 2016 I would often drop in for a solo lunch (it's quite near my house) and enjoy the really good food and that stunning view over the Tay.
The buzz about the place hadn't yet reached a crescendo so it was nice to just appreciate it for what it was – a very good restaurant in a building that had been unloved for years and then brilliantly restored. I still remember looking round the space when it was the lodgings for maintenance workers for the Tay bridges and could never have envisaged the sparkling jewel it would become, with this restaurant with rooms at its beating heart.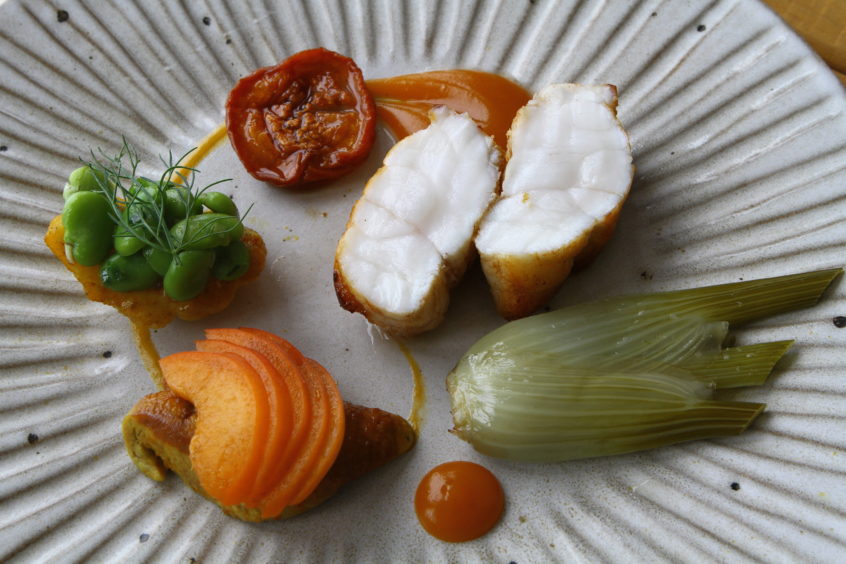 Well, three years is a long time under a media microscope and it's fair to say that you wouldn't have much luck just dropping in to the Newport now, especially at weekends (although they do accept walk-ins).
In that time former MasterChef winner Jamie and the Newport have become names to drop and the restaurant is now a major foodie destination, as well as being the Hospitality Awards winner of Scottish Restaurant of the Year 2018/2019.  Inevitably everything has become more heightened, including their ambition and our expectations.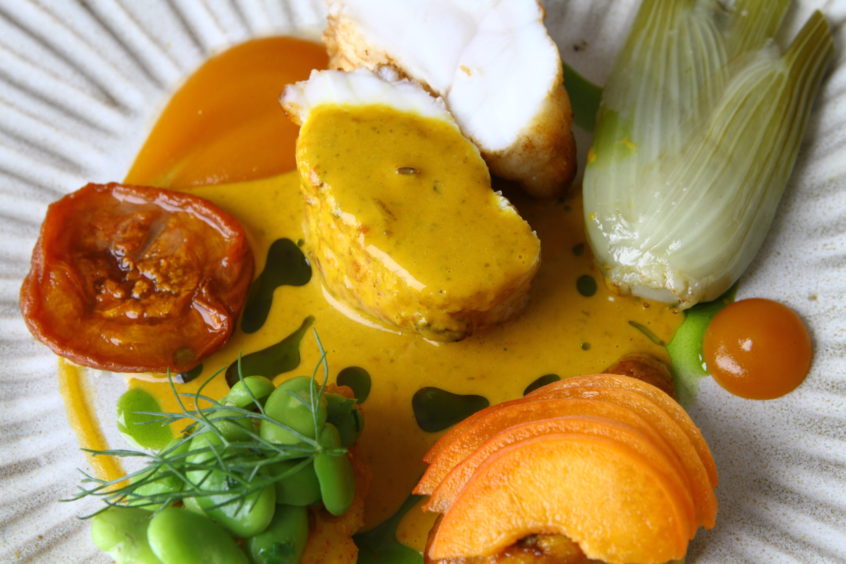 Last time I ate there in May the food was stunning – one of those warm, shimmering nights when everything was right (we even saw a bob of seals making their way up the river, just in front of the restaurant). Completely magical.
If this recent visit wasn't quite so superlative it has to be said that we did eat some memorable food. But first we must discuss the room and the sun. The décor at the Newport is pleasingly simple and light so that everything is really focused on that view. Previous visits here have often been uncomfortably warm because the front of the room is glass, which allows for stunning views of the water but also can make diners feel like they're inhabitants of a tumble drier – and not just on a short cycle.
Tonight, gloriously, the whole glass frontage had been opened and it felt like we were in California – gorgeously, life-affirmingly at one with the elements, the river a thing of beauty in front of us.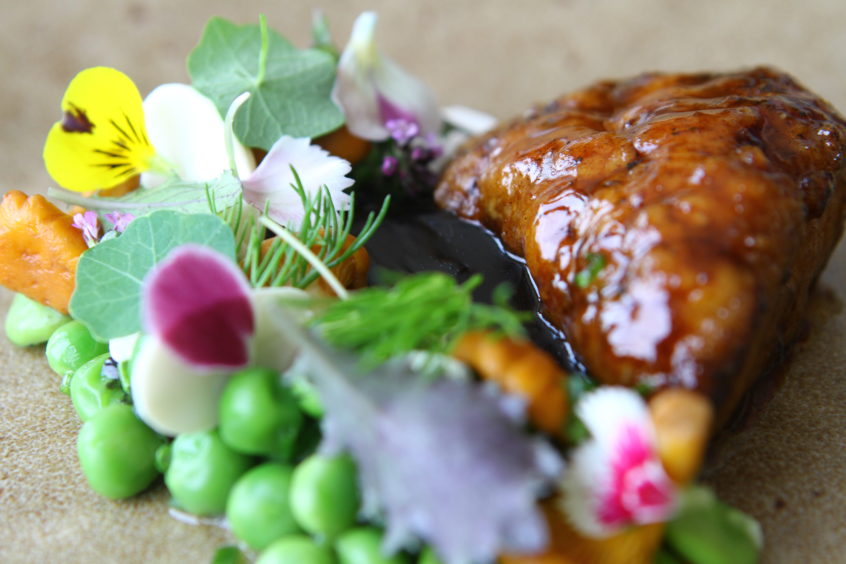 However, the sun was so strong that we (and at least three other tables) had to move position, so the evening took on a bizarre process of squinting and musical chairs until the intense heat of the sun abated. I mention this because I think it's a design factor that needs to be addressed – at least with a simple awning – because the world isn't getting any cooler.
Now the food, which was mainly very good. Three small dishes of nibbles included the brilliant St Andrews ale and treacle bread with cultured butter (£4.50) which is a real tour de force of breadmaking. I heard one of the staff say that they feel the bread should be appreciated as a course in itself and normally stuff like this would have me mentally filing copy in 'Pseuds Corner' but, trust me, you want this bread in your life whenever and however you can get your hands on it.
The Gordal olives with turnip top pesto (£3) were good, whilst the multicoloured radishes with olive crumb and black garlic (£4) were both a visual feast and a gustatory one, the black garlic paste a painterly viscous slick of delicious pungency.
My starter of rose veal sweetbread, black garlic (I blame Ottolenghi for its ubiquity), almonds, girolles, broad beans and lovage (£12) was a combination of truly excellent, deep flavours which was just perfect. I would have liked to be plebeian and lick the plate and had there been a time when all fellow diners were temporarily blinded by the glare of the sun, I would have done.
David's vegetarian starter of girolle mushrooms, celeriac veloute, lovage and broad beans(£11) was delicate and subtle, a bit too much so for him although I enjoyed it. However his main course of confit fennel, polenta, blush tomatoes and red chicory(£22) was definitely too densely grain-led, the surfeit of polenta managing to be both overwhelming AND bland at the same time, and certainly lending the dish a one-dimensional quality which threw the balance of the other flavours off kilter.
My Scrabster monkfish, confit fennel, apricot and vindaloo sauce (£27) was really ordered out of a sense of anticipation because I couldn't imagine how the confit fennel and apricot would work, although of course a simple monkfish vindaloo was popularised years ago by Rick Stein.
Tonight the monkfish was nicely cooked but I just didn't feel the juxtaposition of flavours worked especially well – most markedly with the fatty monkfish liver where the richness of the Indian spicing seemed densely overwhelming.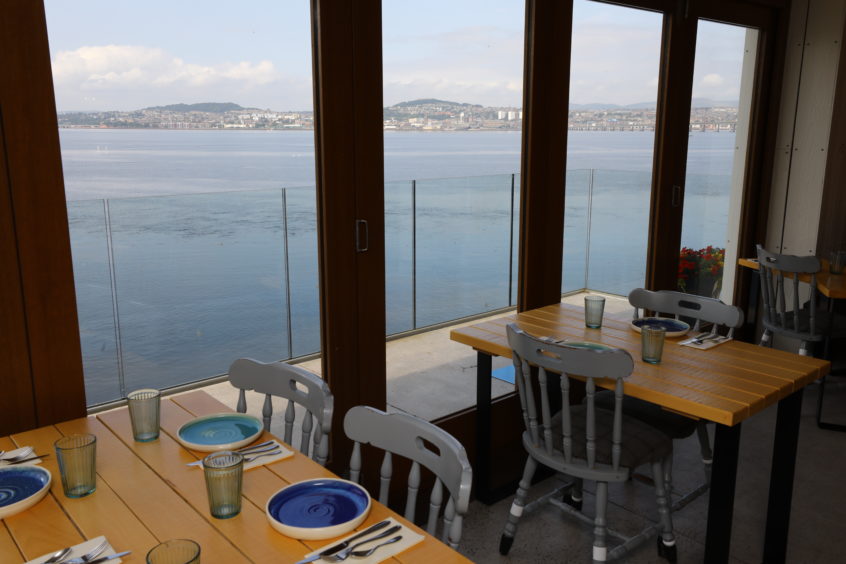 Alvin's whole St Andrews lobster with sauce vierge and herbs plus the best triple cooked chips ever (my declaration, not theirs – £4.50) was very good although he felt the sauce vierge lacked pungency; for a whole lobster it was pretty good value at £30.
However, a side order of baby gem lettuce with salad cream (Jamie stops short of using inverted commas on his menus but he could well have done here – ie, it's not Heinz) and sourdough croutons (£4) wasn't great; I love cooked lettuce but this had developed an acrid taste from the brief grilling and so the wonderful and actually quite complex sweetness of a good, fresh lettuce was torched away.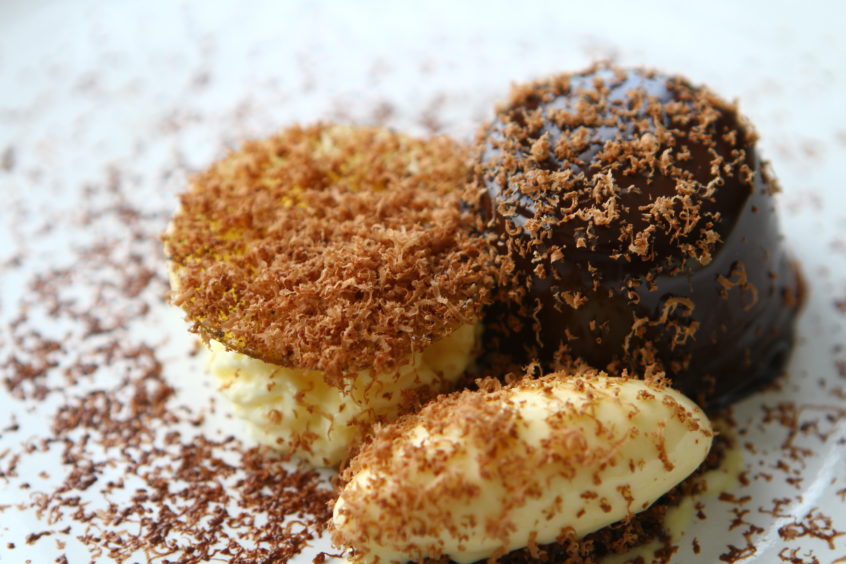 Dessert was the signature Tagh Mi Suas (Gaelic for 'pick me up' – £9) and a nice riff on tiramisu, both clever and tasting wonderful. A cheese plate (£10) featured four exemplary Scottish cheeses including the wonderful Minger from Tain, plus a brie de meaux which was so deliciously runny it threatened to sprint off the plate.
Meals at the Newport are special and feel like an occasion, even if the restaurant doesn't pander to fine dining rules like linen napkins and a conventional maître d'/greeter – both of which I would prefer at this price point. Much of the tableware is from Crail Pottery and the presentation of the food is immaculate.
The ambiance is easy, service well-rehearsed if slightly impersonal and the mix of a rather formal/reverential approach to the food together with a feeling of going on a journey together is probably best appreciated within their tasting menus (vegetarian and vegan options are available). I would wager that this is where Jamie Scott gets his kicks because he gets to present his vision in as pure a way as possible.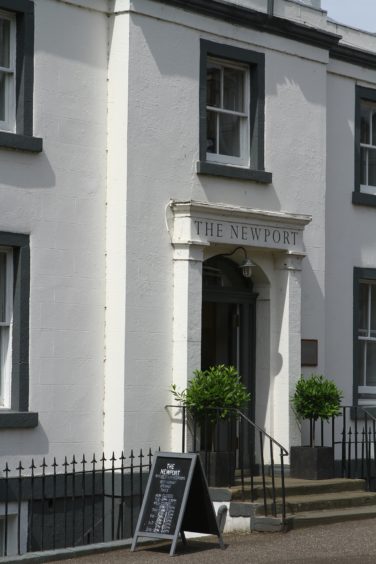 We ordered a la carte because I don't always want the pomp and structure of a tasting menu (there should be more varied vegetarian options on the a la carte). It's worth noting that the tasting menus are the only options at weekends, so check online if you want to be clear.
It's hard being in the vanguard, trying to introduce something new, and chefs like Jamie Scott deserve praise for doing so in this area. The Newport is uncompromising, which I love – it's someone with a vision and a passion and a drive and commitment to see it through.
And of course he's undoubtedly a great chef and someone who is trying to democratise fine dining, although there is an intellectual rigour about his food that sometimes conceals his playfulness.
And on that note I have to tell you that the biggest bargain of Tayside dining (and where you will find me most Saturdays) is the Newport bar on a Saturday afternoon where you can have the best bar food EVER for about a fiver per item. Lunch cooked by the maestro for a tenner? What you waiting for?
Prices: nibbles from £3; starters from £11; mains from £22; dessert around £9
Tasting menu £55 per person/matching drink flight £40
Value:   8/10
Menu:  8/10
Atmosphere:  9/10
Service:   8/10
Food:      9/10
Total 42/50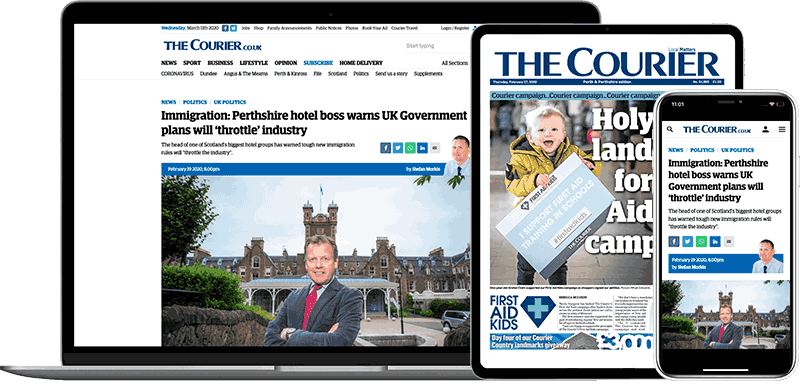 Help support quality local journalism … become a digital subscriber to The Courier
For as little as £5.99 a month you can access all of our content, including Premium articles.
Subscribe