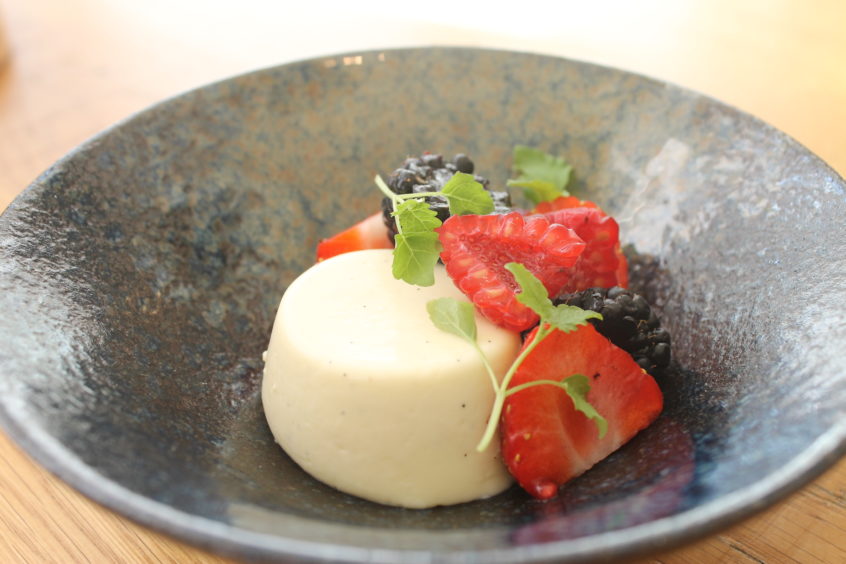 Abbie Clunie, chef de partie at Craig Millar @ 16 West End in St Monans, has been shortlisted for the first Andrew Fairlie Scholarship award. She tells Caroline Lindsay why tasting and timing are of the essence.
Q Desert island food?
A Stroopwaffles but they would have to be accompanied with a cinnamon soy latte.
Q Favourite TV chef?
A Michel Roux as he comes across as a really pleasant down-to-earth guy.
Q Favourite cook book?
A William Curley's Patisserie because he has a lot of interesting flavours and takes on different desserts and petits fours.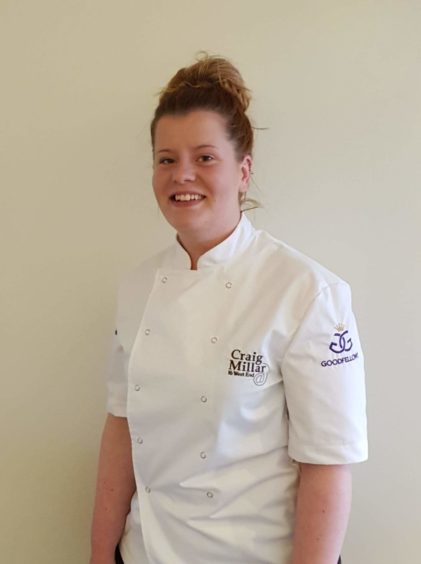 Q Favourite ingredient?
A Chocolate because it is a very versatile and can be used in sweet or savoury dishes.
Q Most hated ingredient?
A Blue cheese – absolutely hate the taste and it stinks!
Q Perfect dinner guest?
A Anyone who would be willing to try anything that is served, whether it is something they would usually consider trying or not
Q Favourite kitchen gadget?
A Has to be a Thermomix, they can do anything and they make really good bread!
Q Favourite music to cook to?
A  Craig's Sunday shuffle; it goes from one extreme to the other from Eminem to Andrea Bocelli and everything in between. Everyone loves a singalong.
Q Perfect menu?
A I don't really have a perfect menu however anything with a decent fish dish
Q Favourite country for food?
A  I have only ever visited one other country – Cyprus. However, I did have my first try of Greek food and it was amazing!
Q Favourite chef, alive or dead?
A  Craig Millar because I was told to put that…
Q Favourite culinary season?
A Spring and summer because everything is just so fresh and colourful.
Q Salt or pepper?
A Salt because it works with both sweet and savoury dishes
Q Favourite herb?
A Rosemary as it is great for breads, desserts, braising and marinades, and just as a punch of flavour.
Q Favourite spice?
A Cinnamon because obviously it's great in my coffee but also because in the winter I love using it for mulled desserts and chocolates.
Q Favourite way to cook the humble potato?
A Roasted in duck fat so it's crispy on the outside but fluffy and light on the inside.
Q Favourite go-to recipe if you're in a hurry?
A Just a simple pasta and sauce.
Q Favourite health food?
A It has to be dried apricots as they are such a great snack.
Q Ideal picnic dish?
A Potato salad.
Q Ideal BBQ food?
A Slightly burnt sausages.
Q Are you critical of the food when you're dining out?
A I try not to be although I will admit, I will sit and wonder if there is something I would do differently.
Q Do you tip in restaurants?
A Yes as being in the industry yourself you know how appreciated the little extra is
Q Top tip for failsafe cooking?
A Make sure your timer works properly.
Q Worst cooking sin in your opinion?
A Not tasting as you go.
Vanilla panacotta with berries
Ingredients
Serves ??
300ml double cream
75ml milk
75ml caster sugar
1 vanilla pod
1 ½ gelatine leaf
Variety of berries
Directions
Soak the gelatine in cold water. Boil the cream, milk, sugar and vanilla.
Whisk in the gelatine. Pass through a fine sieve into a bowl. Chill over iced water
To serve: use a variety of berries (strawberries, raspberries, blackberries) slice them in half and garnish – I use some lemon balm just to finish it off.
16westend.com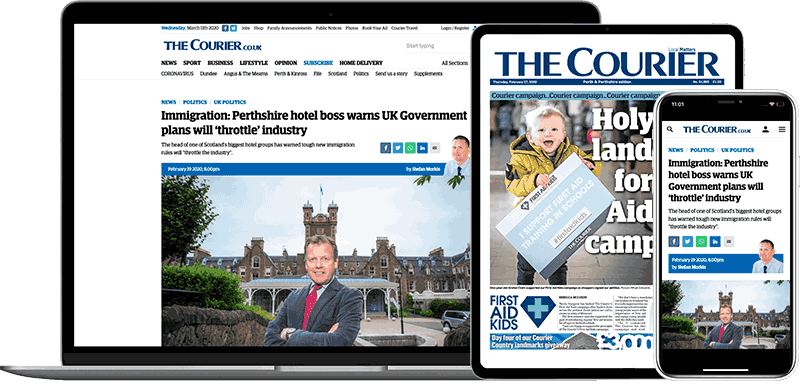 Help support quality local journalism … become a digital subscriber to The Courier
For as little as £5.99 a month you can access all of our content, including Premium articles.
Subscribe