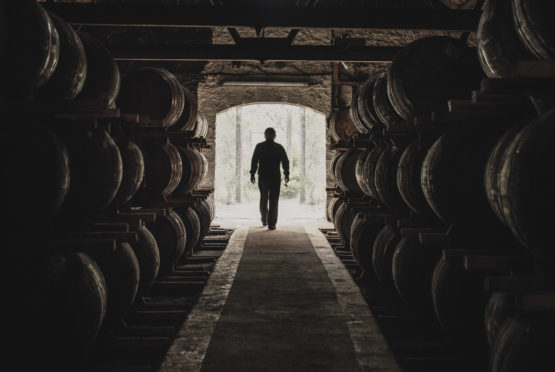 Angus Dundee Distillers are one of these firms whose importance is in inverse proportion to their coverage in the media. Put simply, it's a firm you have hardly ever heard of but they are a big player in the industry. Roughly 5% of the whisky that leaves Scotland in bottles or tankers is supplied by them. In a £4 billion-plus industry, we may be talking about £200 million-plus.
They operate two distilleries, Glencadam at Brechin and Tomintoul near its namesake village, and a 14-acre warehousing, blending and bottling plant at Coatbridge by Airdrie, plus sales offices in China, India and Japan. And much else. Lastly, it is still a totally family business run by the Hillman family—dad Terry and siblings Tania and Aaron.
I recently re-visited the Coatbridge plant after several years and it is an eye-opener—six bottling lines, one filling 200 bottles a minute, plus two smaller automated lines capable of filling 25-30 different sizes and shapes of bottle, and specialised lines for low-volume, high value whiskies, some retailing at £300-plus a bottle. In addition to bottling their own brands, Coatbridge bottles for numerous other firms. In all, the site has 70 staff under manager Steven McNeill.
The 14 warehouses, some old, some new, hold either pallet-stacked casks up to eight decks high or steel racks holding up to 20 casks per row, and currently store around 112,000 casks, but total capacity is 150,000. The whisky is mainly Tomintoul and Glencadam, plus grain whisky bulk-delivered by tanker and casked on site. Equally, urgent export orders for 20,000-plus litres of blended whisky can be put together from on-site casks, mixed and pumped into a road tanker or tanktainer within two days.
Most turnover is bulk-blended whisky sent across the world to be bottled and sold under brand names unknown in the UK. William Peel, one of the world's top 10 Scotch whiskies, marketed by Marie Brizard of France, is blended by Angus Dundee. Rum is also bottled on-site, using separate pipes and tanks, and there's their own gin brand, Chelsea Royal. Glencadam and Tomintoul also have bulk-blending and vatting facilities, but no bottling.
The firm also has a quirky sense of humour: their on-site Christmas tree was made from old barrel staves….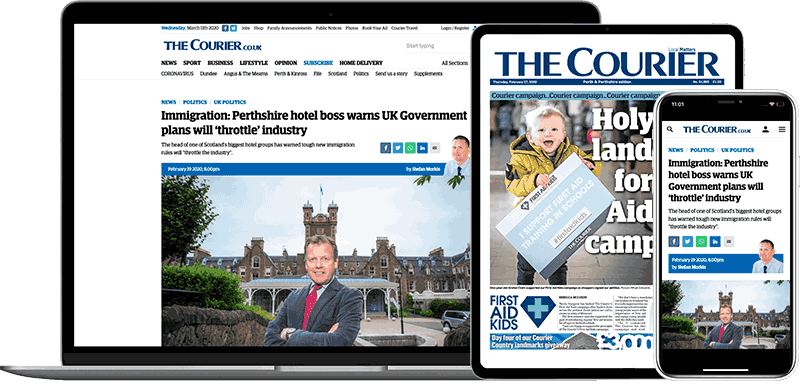 Help support quality local journalism … become a digital subscriber to The Courier
For as little as £5.99 a month you can access all of our content, including Premium articles.
Subscribe