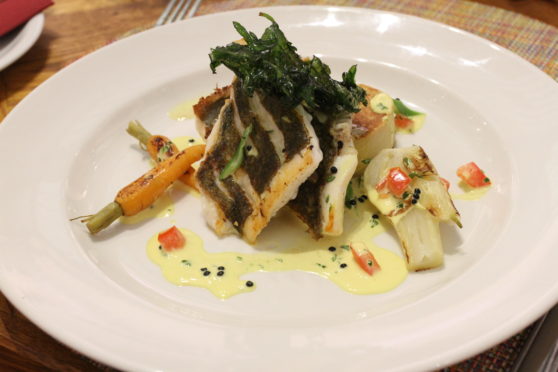 John Dory get its very unusual name from the French  "jaune dore" meaning golden yellow, which describes the fish's shimmering skin. It's also known as St Peter's Fish, through a lovely story which is also appropriate for the festive season, given it concerns a Christian Saint.
Legend has it that St Peter picked the fish from the sea of Galilee, but instead of keeping it, returned it to the water. The black mark on the side of the fish is said to be St Peter's thumbprint. Knowing this will help you easily identify a whole John Dory at the fishmongers.
A white fleshed salt water fish – don't be put off by its odd appearance with a large spiny body! – John Dory is popular as it has a mild and slightly sweet flavour. It's also extremely versatile, pairing well with spices, with clams and mussels, and working well in seafood stew. You can cook it in so many ways- grilling, sautéeing, poaching, pan frying, and it can also be oven baked whole.
For a delicious treat in January, try this John Dory recipe, cooked with carrots, kale and fennel in a white wine, cream and parsley sauce. It is a treat as John Dory is not always the most economical of fish, with its head sometimes accounting for half of the total body weight. So, it can cost a little more, and for that reason it's often wiser to buy fillets, so nothing is wasted, although the head of a John Dory makes the most delicious stock.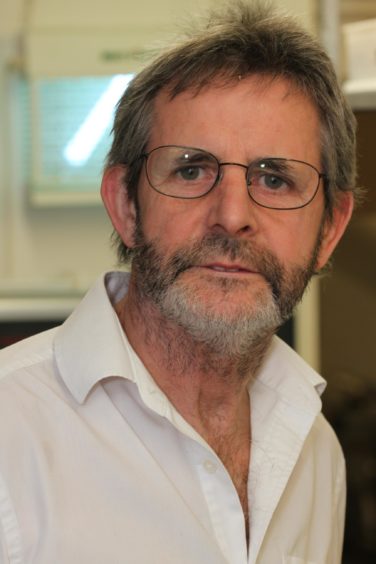 Take four medium fillets of John Dory with skin scored to avoid curling up in the pan. Cook a packet of baby carrots and a bulb of fennel, cut into quarters, with root removed and sliced, in lightly salted water. Warm four portions of potato dauphinoise. Place one bag of mixed organic kale, or any other green vegetable you may wish to use, in a frying pan with two tablespoons of olive oil.
Sauté until translucent, season and set aside. Heat a non stick frying pan and add the rest of the olive oil and 100g butter. Place the seasoned John Dory fillets in the pan, skin side down, and leave until fish comes free in the pan (about 2/3 minutes). Turn fish over for a further minute and then remove from the pan and keep warm. Pour 200ml of white wine and 250ml of fish stock into the same pan and reduce until just covering the base. Add 250ml of fresh double cream and reduce. Add the remaining 100g of butter, juice of half a lemon, and one tablespoon of chopped parsley. Remove from heat and plate!
Chef's tip: If cooking a whole John Dory, season with salt and pepper, place thyme sprigs, sliced lemon and smashed garlic in the belly cavity and drizzle with olive oil. Bake in a hot oven for 25 minutes until cooked through.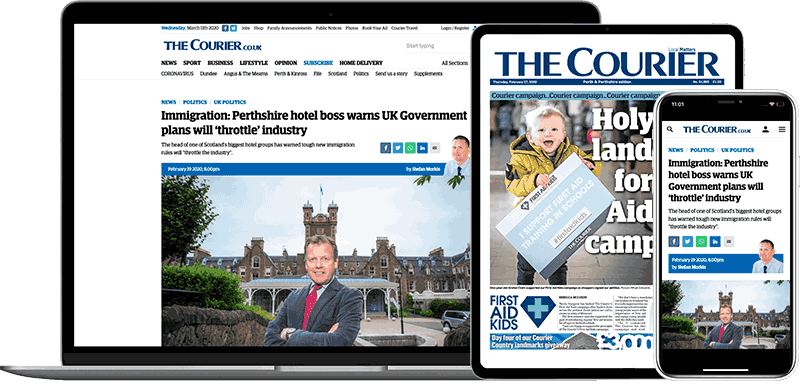 Help support quality local journalism … become a digital subscriber to The Courier
For as little as £5.99 a month you can access all of our content, including Premium articles.
Subscribe