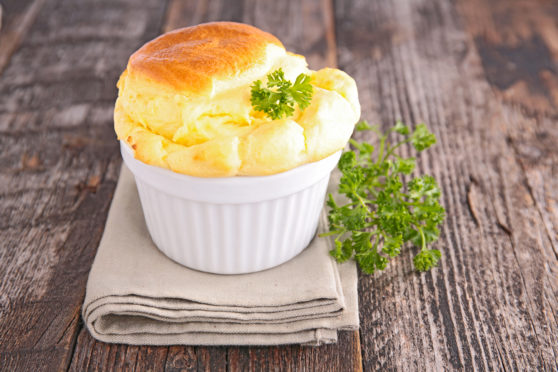 Newport chef Jamie Scott has never forgotten his first souffle and now he's sharing a recipe that's easy to make at home.
I can clearly remember my first introduction to a souffle even though it was 15 years ago – I ate it at Gordon's Restaurant in Inverkeilor, run by amazing cook and fellow Menu columnist Garry Watson, who was one of my mentors.
Now this wasn't your traditional Grand Marnier or pistachio souffle but a rich, delicious, creamy twice-baked souffle version – was it good!
Twice-baked, I hear you ponder? Yes, it is a souffle and it is cooked twice and I promise to share my recipe for our version at the end of this column.
First, though, I want to talk about the numerous sweet versions. A souffle is a baked egg dish which originated in the early 18th Century in France and the verb souffler translates as "to blow", "to breathe", "to inflate" or "to puff". There are normally two parts to it, a flavoured crème patisserie or a bechamel (white sauce).
Common flavours for savoury are cheese, herbs or vegetables and for desserts soft fruits, chocolate or nuts. Now the reason I love souffles so much is because I believe the natural presentation of the dish brings theatre to a meal. Our pastry team at The Newport always finish a souffle with a complementary sauce to flavour it, which we pour into the centre.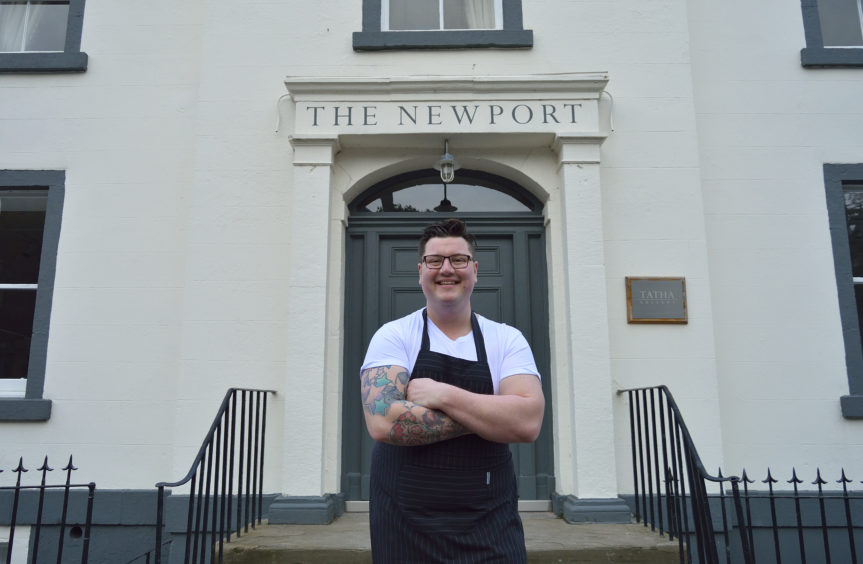 Alternatively, we plunge a frozen sorbet into the centre while still hot to give an amazing contrasting temperature mouth feel. Customers' eyes light up at the rising eggy goodness coming out of our stone ramekins and, as soon as the plate goes down on the table ,the cameras are out to grab a quick picture or to video the chef making an X mark incision on the top of the souffle and pouring in the sauce, making it grow even taller.
I have said it before and will keep saying it until I stop cooking – the customers' reaction and comments really are what it's all about and the smiles we get when approaching the table make the hard work and long hours so worth it.
Here's our recipe for our twice-baked cheese souffle with our beer mustard and wild garlic glaze. Firstly, make your bechamel by taking 150g butter, adding 150g plain flour and cooking on a medium heat for 4-5 minutes until it becomes sandy. Then turn the heat down and gradually add 1 litre of milk then 150ml at a nice beating until smooth.
Once all the milk is added remove from the heat cool slightly and then beat four egg yolks into the mixture. Once cold loosen 1 quarter with 150ml more milk, 2 tsbp of wild garlic pesto and 1 tbsp of whole grain mustard and set aside.
In an electric mixer, whisk four egg whites until fluffy, then beat half into the bechamel, fold in the other half until evenly incorporated and pour into two ramekins brushed with butter finely grated parmesan. Bake in a pre-heated oven at 180C for 15 mins until risen and golden. Once cooked, turn the souffle out onto a oven proof dish and spoon over the rest of the bechamel, bake for a further five minutess and finish with fresh grated parmesan.