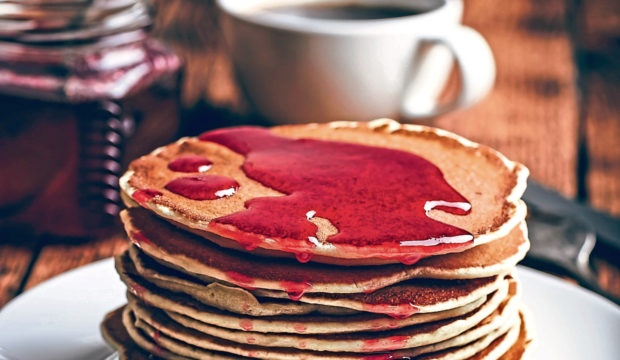 I was brought up from day one with catering and hospitality. My parents where both caterers and from an early age I lived over the family restaurant so professional cooking was in my blood.
However, my first hands-on experience of cooking was for a family treat when my father Gordon would prepare us Scotch pancakes, also known as drop scones.
He would stand me on a stool in front of the cooker and carefully let me spoon the pancake batter on the pan as we waited for the bubbles to burst before flipping them over. This memory comes back to me every time I prepare them.
Scotch pancakes were classically made on a solid metal griddle on an open fire back in the day. Now it is more practical to use a large non-stick fry pan or, if you have a range cooker, on the simmering plate.
Sift 130g of self-rising flour into a bowl and add 2 tablespoons of caster sugar. In another bowl, whisk 1 large egg with 240ml milk. Pour the egg and milk mixture into the flour and sugar and whisk gently along with 1 tablespoon of golden syrup until a smooth batter.
Heat the pan with half a teaspoon of sunflower oil and drop approximately 2 tablespoons of the pancake batter into the pan, spacing well apart to allow the pancake to spread) Cook for 2 minutes until golden brown and bubbles appear, when they start to burst flip the pancake over with a non-stick palette knife or spatula and cook for a further minute on the other side or until lightly golden on both sides. Note the first pancakes often fail – don't worry and just try again.
Serve at once spread with soft butter and golden syrup, or natural Scottish yoghurt with Angus raspberries. Delicious!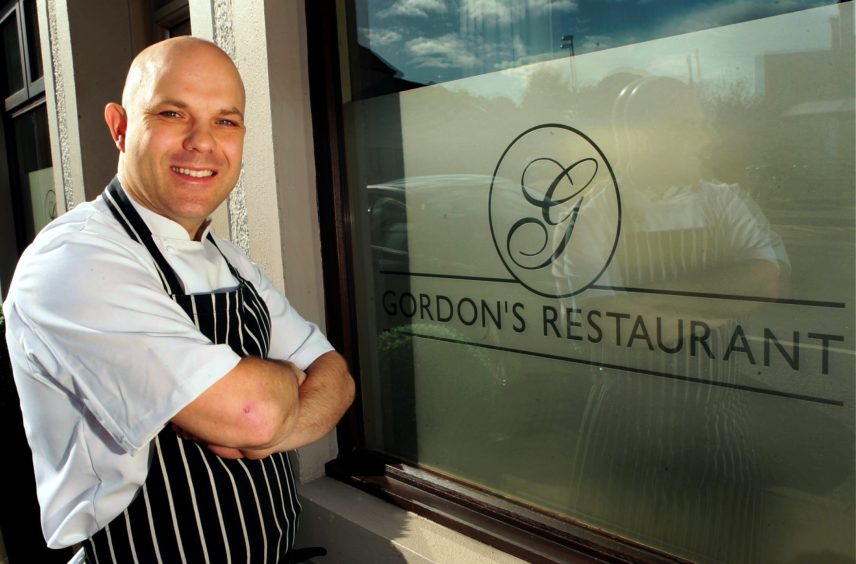 Chef's tip: Pancakes can be made up to six hours ahead and reheated to serve. Arrange in a single layer on a baking try, cover tightly with foil and warm through in a moderate oven for 10 minutes.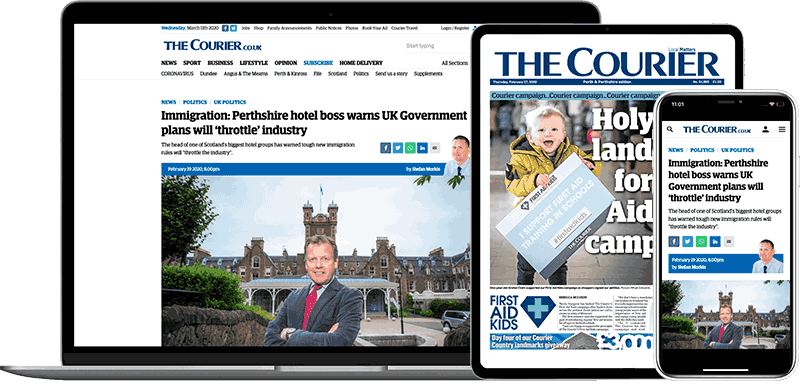 Help support quality local journalism … become a digital subscriber to The Courier
For as little as £5.99 a month you can access all of our content, including Premium articles.
Subscribe