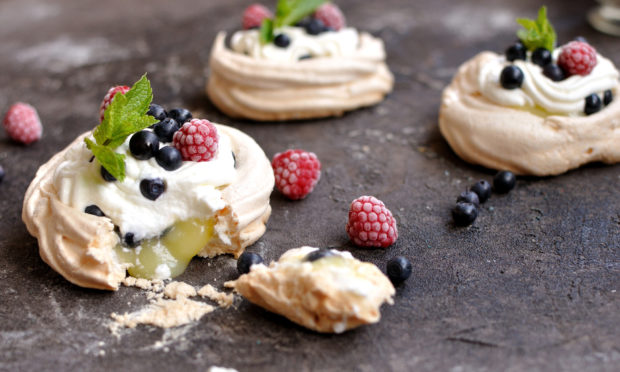 Courier Country is at the forefront of growing fruits, and raspberries in particular are abundant just now. For me the tart raspberry works great when perfectly balanced along with something sweet in a pudding such as my raspberry pavlovas.
I add Pimm's to the raspberries and also serve with fresh lemon curd to add another flavour element and truly celebrate the ingredient. It's totally fine to use a shop-bought quality jar of lemon curd for this recipe along with some good quality meringue shells from your local bakery.
For me the layers of different textures in this dish really stand out and make it a true go-to dessert at this time of year. For the pavlovas whisk 150g egg white with 250g caster sugar and a few drops of lemon juice until stiff peaks have formed. Pipe 10 equal mounds on a tray lined with baking paper.
Bake at 90C for 1 hour and 40 minutes, remove and set aside. Next, whip 200ml double cream with 30g icing sugar and a splash of vanilla extract, place in piping bag and place in fridge. Next, mix 200g of raspberries with 100ml Pimm's in a bowl and set this aside for 30 minutes to infuse. To assemble pipe the cream on the bottom of the pavlova and place in the centre of the serving plate.
Next, spoon some lemon curd in the dip of the pavlova until it is full. Place the Pimm's-infused raspberries on top of the curd and carefully add a few small basil or mint leaves on top of the pavlova and serve.
Chef's tip: I have a saying that goes "cold eggs, warm start" – room temperature egg whites are much easier and better to whisk up, so before you begin pop refrigerated eggs in a bowl of warm tap water for a few minutes to take the chill off them before cracking open to separate the yolks and whites.
Take care that no traces of yolk are in the whites. Keep the yolks and prepare some fresh sauce Anglaise (vanilla custard), cool, and serve with the pavlovas.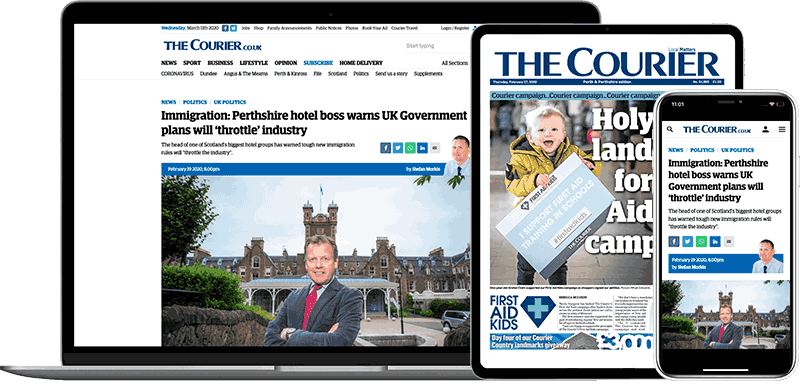 Help support quality local journalism … become a digital subscriber to The Courier
For as little as £5.99 a month you can access all of our content, including Premium articles.
Subscribe