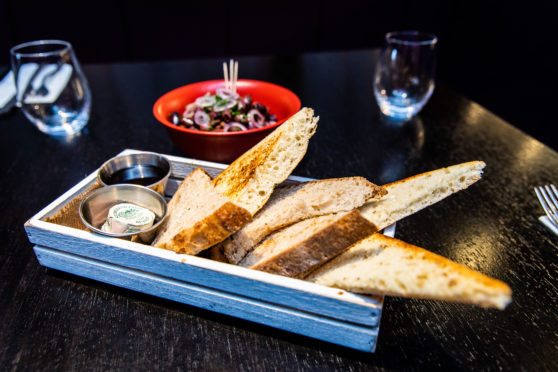 It's been quite the year for the two major food and drink businesses which opened under the Caird Hall, on the site of the former City Arcade on Shore Terrace.
What a glorious site it is! That beautiful combined frontage is just so pleasing and I still get a sense of excitement in remembering childhood trips to the Arcade, now wonderfully repurposed here.
Given the glory of the setting (you have to disregard the urban reality of the car park in front and see it as a boon to free evening parking), if you thought it would be hard to mess up here you'd only be half-wrong.
On one side, the behemoth that was Brassica ended a fairly brief, controversial tenure;  its subsequent reinvention as Brasserie Ecosse continued a story that seems as dramatic as it is beleaguered.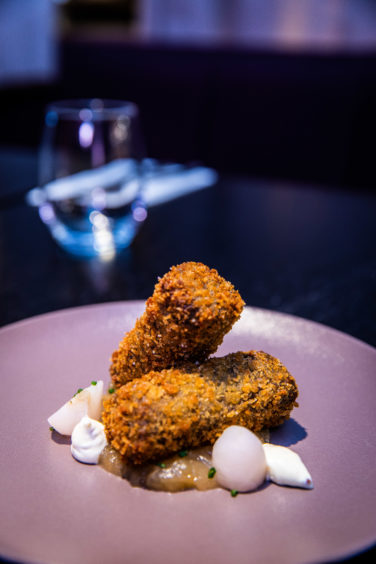 The equally huge St Andrews Brewing Company opened in March with a glittering night of buzz, glamour and craft beer. We went on this opening night, mainly because the brilliant maitre d' Alasdair Clunas (ex-Tayberry) had gone to work there and, such is his discernment, I'd go to the opening of a pack of kitchen roll if Alasdair was running the guest list.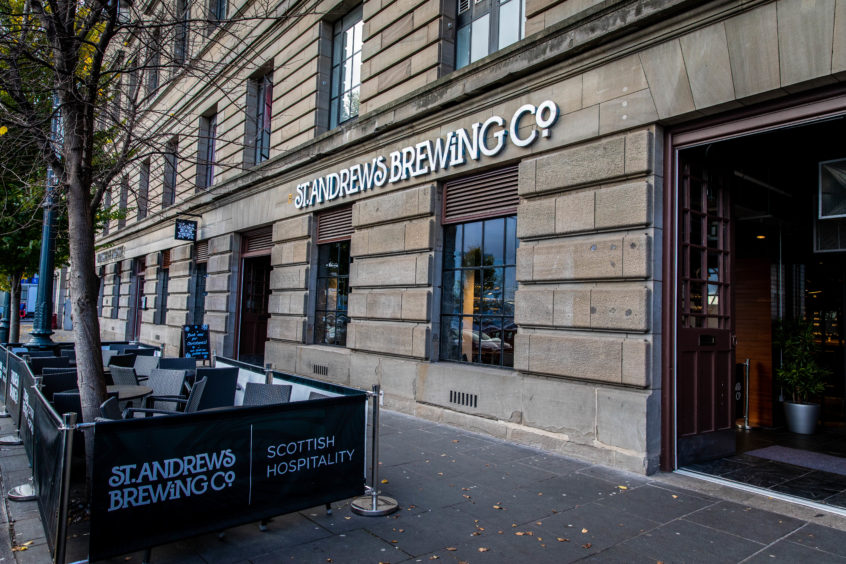 The food was pretty good and the atmosphere was great – buzzy and high octane, like the brasserie Dundee always needed.
Well, eight months is a long time in rock n roll, and the intervening time has seen Alasdair move on to pastures new and my anticipation of anything more than good bar food lessening with every visit.
On one trip we excitedly ordered pork scratchings, assuming them to be home-made. A bag, unopened, was deposited on the table bringing a level of rather sad realism to the start of the meal. The staff invariably called you 'mate' or 'man', both terms I use in my everyday life but here it felt like they came out of a staff training manual.
The space is vast and really good, cleverly sectioned into different areas for eating, drinking and lounging. It's a feel-good place and tonight there was a big group of people, mainly guys, clustered around screens playing video games.
The industrial feel of the space is softened by design elements which mean it doesn't feel or look impenetrable or unwieldy – although it is damn cold! The huge central bar wasn't in use – well, actually it was, but more of that later.
I didn't have high expectations for the food but we were pleasantly surprised. My haggis croquettes (£5.95) were delicious, served with a whisky and apple chutney, pickled turnip and crème fraiche. The balance of flavours was good, the other elements cutting through the slight claggy texture of the haggis to bring harmony.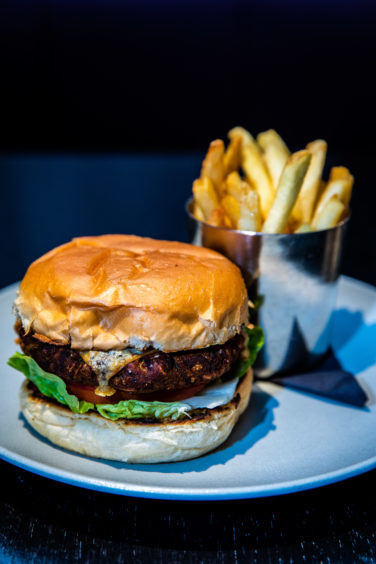 In truth, I'd be happy never to see another haggis bonbon on a menu in my life (I only ordered them because I didn't fancy any of the other starters) – but if these are to be my haggis swansong I'm happy.
Bread and good oil and balsamic (£3.95) was a good selection but over-priced, especially knowing that the bread is bought in. Olives at £3.50 are equally pricey.
My main course of braised ox cheek pie (£16.95) was really good. Billed as their chefs take on pie and mash, it was a deconstructed pie with very nice roasted root veg, pancetta and mushrooms.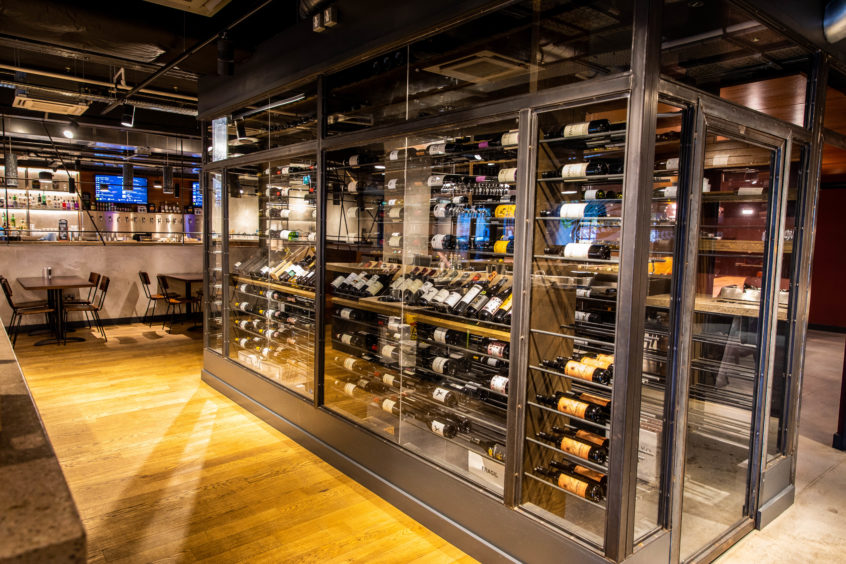 A rectangle of puff pastry plonked on the top was a deconstruct too far for me but the filling, although woefully under-seasoned, was good enough to bring joy to a freezing night. A hit!
David had the veggie burger (£12.50) but went mad and asked for it to be filled with grilled halloumi, an off-menu substitution that was as agreeable as it sounds. If it's added to the menu full time he expects royalties and a name-credit.
Treacle tart and blackberry parfait (each £6.95) were both lovely, the parfait complemented by compressed apple and the classic treacle tart enhanced by clotted cream ice cream. Again, I would say the pricing of the desserts is high.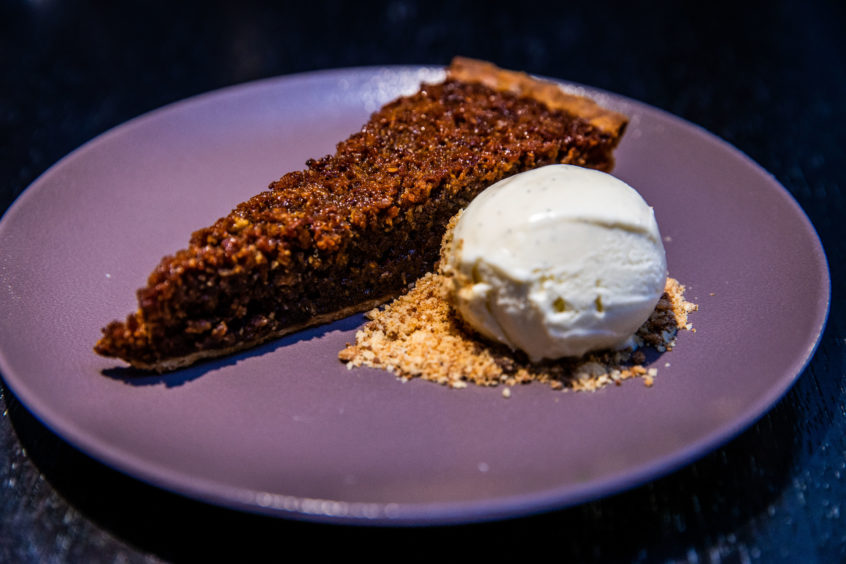 We drank two award-winning beers – the Oatmeal stout (a revelation) and the Pale Ale which I think used to be called Crail Ale and was equally as good.
The service was a game of two halves. At the beginning it was really great. But as the evening wore on and the diners dispersed, so did the service; it just kind of conked out like a car's engine on a cold morning. At times it puttered into life but, in such a vast space, it became a battle of wills to get any attention.
Latterly it looked like all the waiting staff, including a guy who seemed to literally do nothing except walk around aimlessly all night, were clustered at the end of the bar watching something great on a screen. When we finally caught their attention to get the bill it seemed like we customers were an inconvenience interrupting their viewing.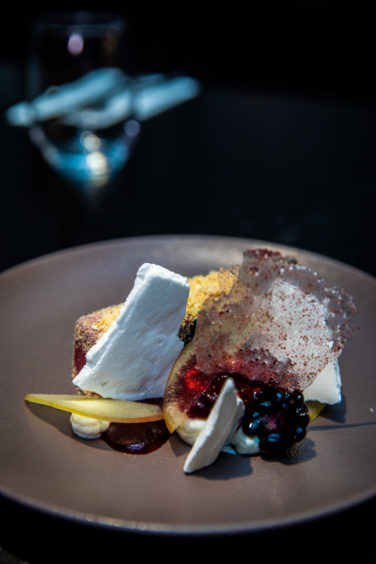 Is this old age? Is this what happens when you become twisted by a touch of Meldrew you hoped never to encounter? I'm a nice guy, I treat staff well and I always tip well – is it too much to expect not to have to compete with a computer screen or a cluster of staff yakking to each other round an empty bar like an insular WhatsApp group when dining out?
When we finally paid the bill we made a bet on whether the staff would rouse from their collective viewing to notice that we were leaving or even, hope upon hope, say goodbye. They didn't and we slipped out into the cold air feeling like numbers on a balance sheet, albeit one probably collated by some wag who thought it funny to print the following deeply ironic and heavily circled 'witticism' on every page of the wine list: 'grab the reader's attention by inserting a quote about passion for terroir and bio-dynamic viticulture'.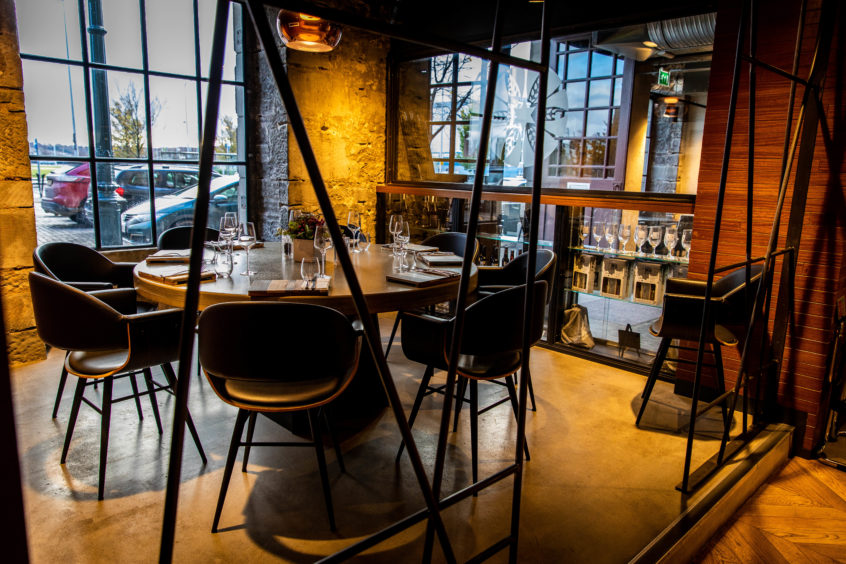 You know, that same list from which they expect you and me to part with £70 for their heavily marked-up wine.
This kind of cynicism and disdain for the customer makes my blood boil, as does the headline 'trendy wines to make you appear clever and knowledgeable'. Some hipster's idea of funny this might be but, mate, it sure ain't mine.
St Andrews Brewing Co
2-3 Shore Terrcae
Dundee DD1 3AH
t: 01392 200412
w: standrewsbrewingcompany.com
Prices: starters from £4.50; mains from £9.95; desserts £6.95
Value: 7/10
Menu: 7/10
Atmosphere: 7/10
Service: 6/10
Food: 7/10
Total: 34/50