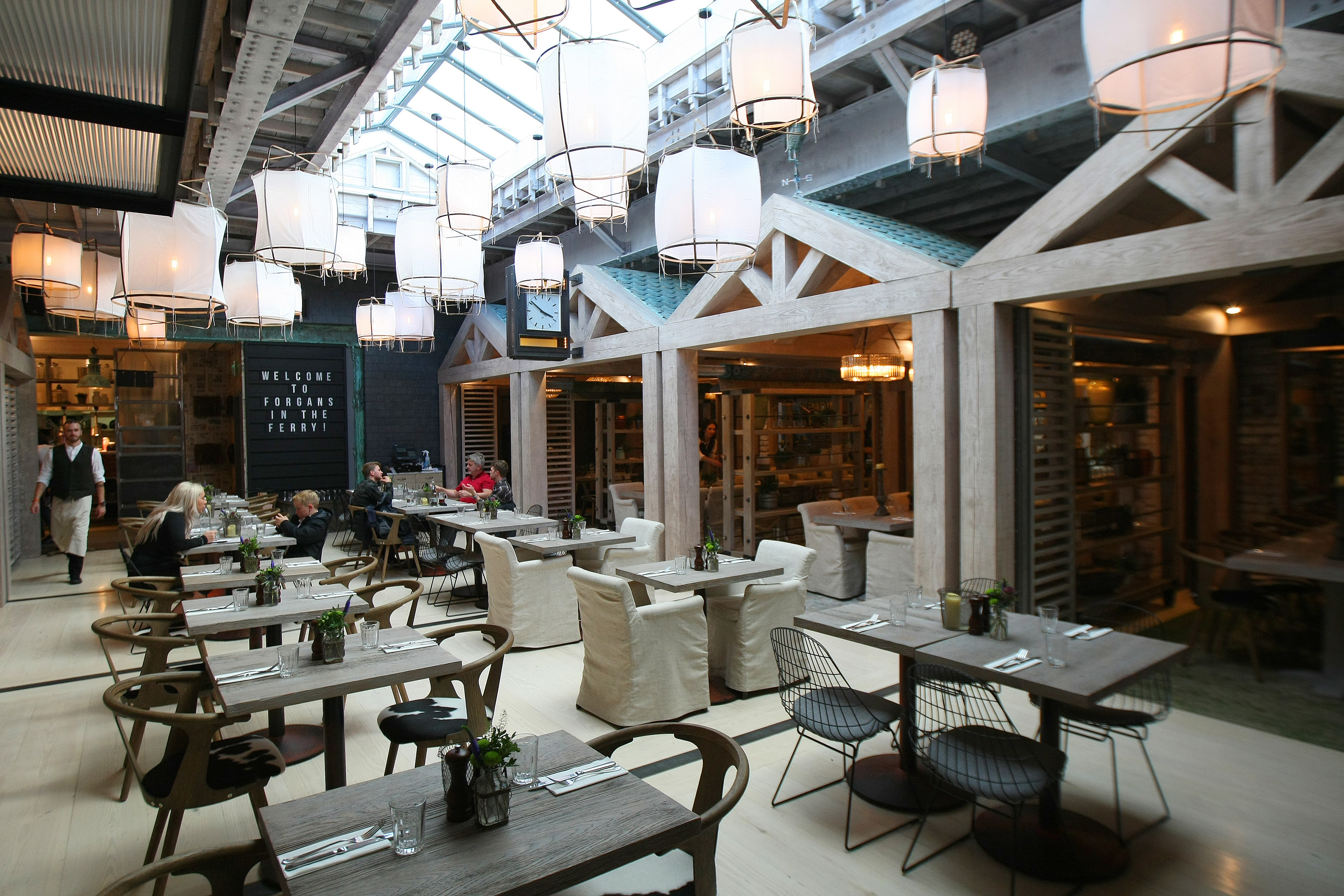 Forgan's in St Andrews has long been a firm favourite of mine due to its quirky, warm atmosphere and hearty food.  The announcement that the team were expanding their franchise into Broughty Ferry therefore created quite a stir.  Surely nothing could beat the original though, could it?
Walking into the new premises, set back from the street, I was certainly hit by a familiar wow factor. The bar and then the dining room just go back and back and the space is huge, light and airy. The decor is intricately industrial and stunning.
There is so much to see no matter where you are seated whether you look across to the elegant "bothies" or to the open kitchen or whether you happen to glance up and see the many fabulous lanterns adorning the lofty ceiling. The attention to detail is outstanding and creates a relaxed atmosphere with true character.
For reasons too boring to explain, we ended up going for dinner at 4.30pm. An odd time, I grant you but as Forgan's is open all day from 10am I knew we would be able to eat, I just didn't expect there to be any other diners. I was wrong.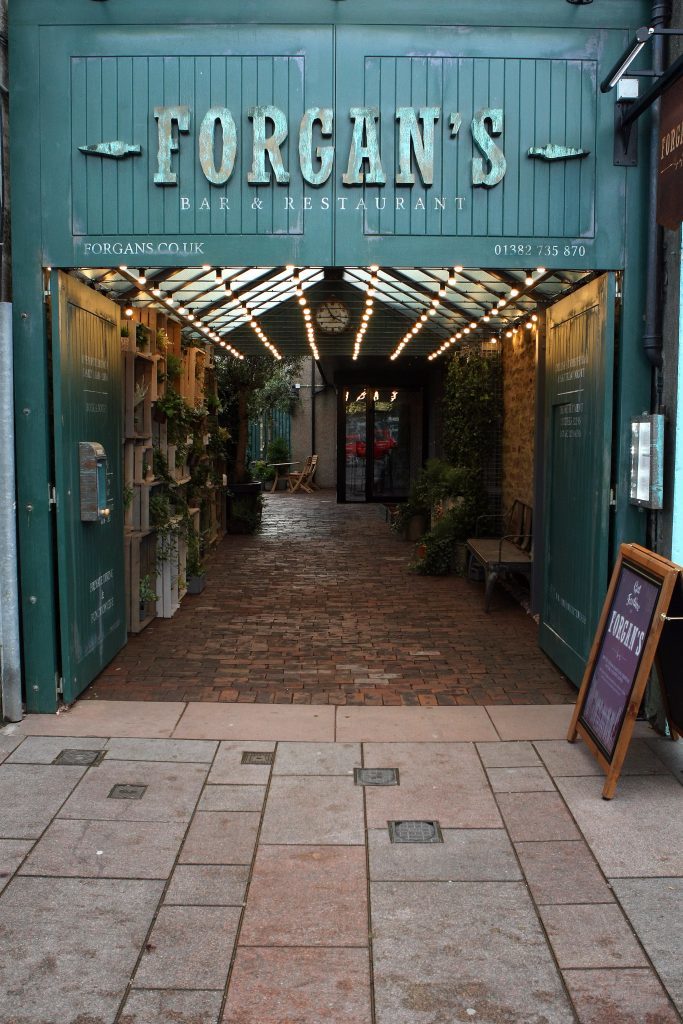 As it was Wednesday, the kids' arts and crafts session was taking place with lots of smiling faces, both from the children taking part and the mums relaxing with friends at nearby tables. There were also several other diners eating from the main menu – even at this odd in-between time, the atmosphere was lively. Such a lovely surprise.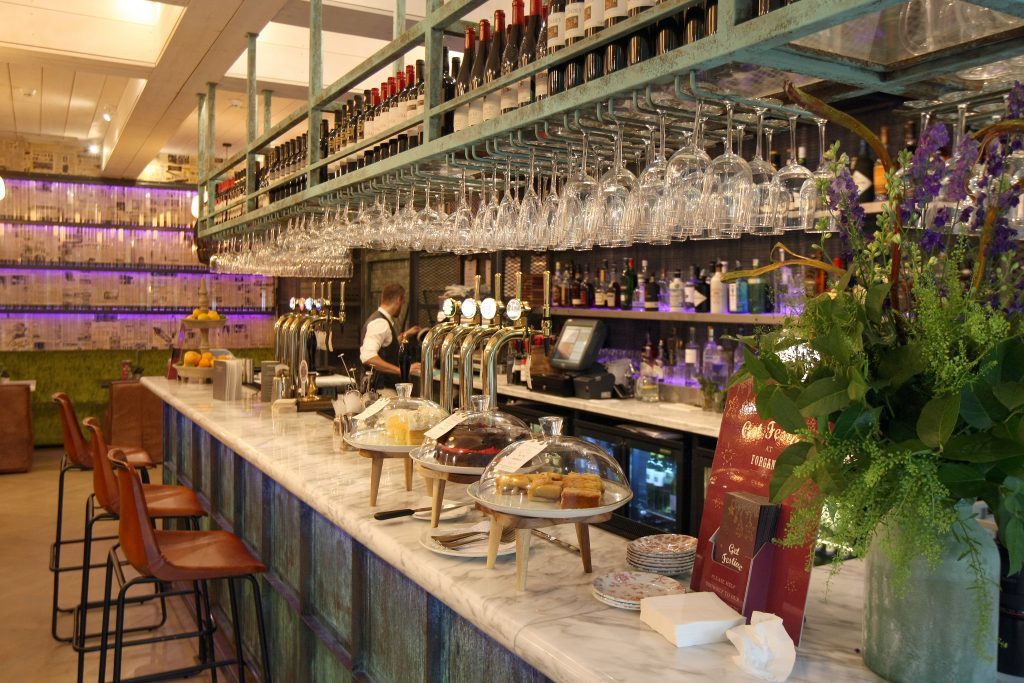 I was delighted to discover that the menu contained my favourite dishes from St Andrews and so we were able to choose quickly for once. To start, I opted for the scallops which I have to say were barely warm in the middle and a little bit underdone for my taste but still delicious with the crumbled black pudding and celeriac puree.
Mr Kerry's haggis balls also hit the spot and the crispy nuggets were enjoyed with a rich whisky sauce.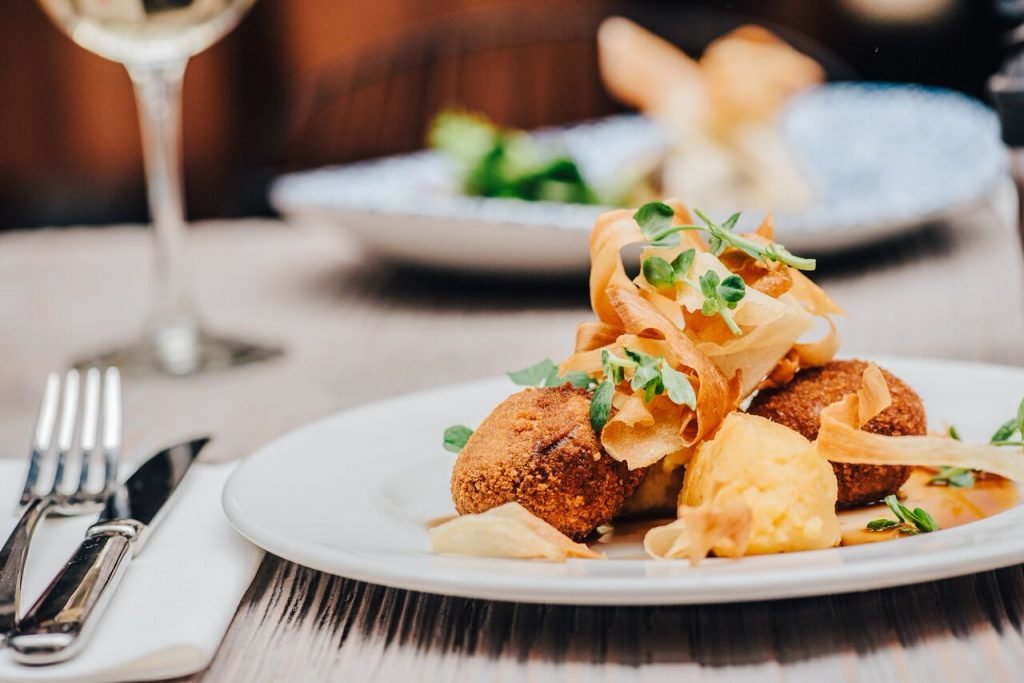 To follow, Mr Kerry (selfishly) went for my favourite, the duck shepherds pie. Pulled confit duck meat is smothered in a creamy mash and served with a jug of deep gravy and buttered green beans. The dish is rich, comforting and something just a little bit different.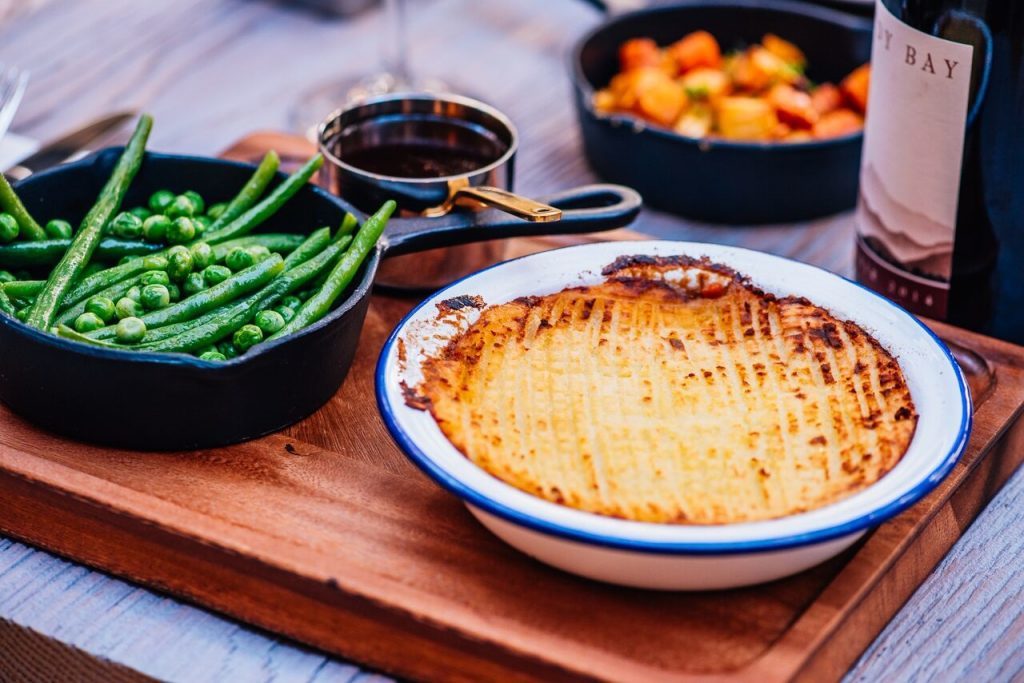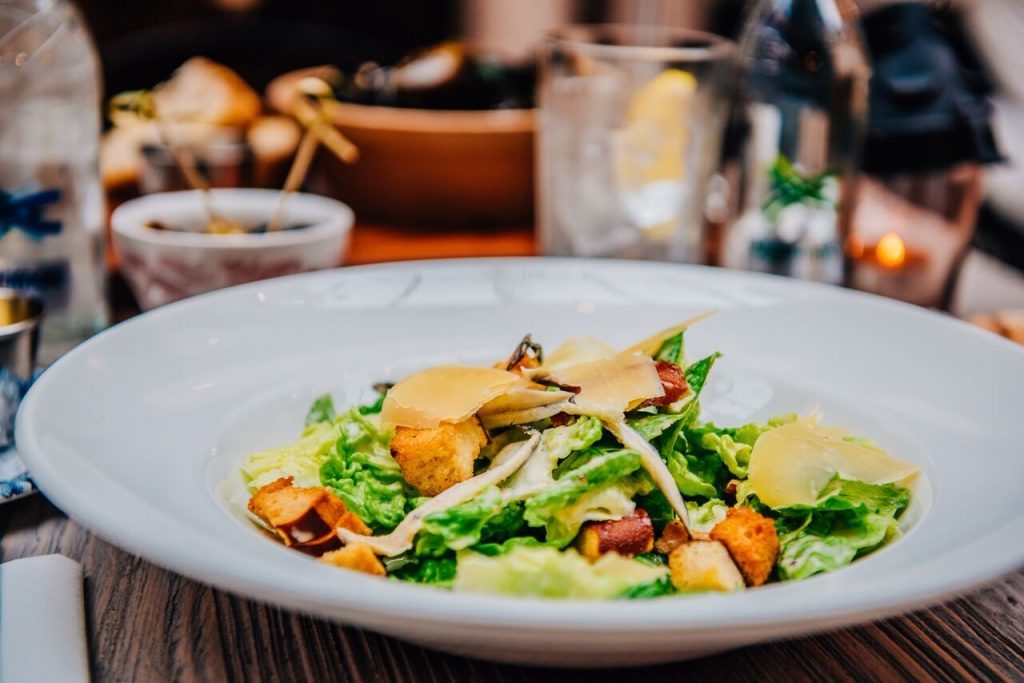 I decided to try Forgan's' version of a "classic" Caesar salad with a sliced chicken breast that was succulent inside with a deliciously crispy skin. I'm rather partial to an anchovy and so was disappointed not to find them on the salad as I would have expected but the dressing was light, and the lettuce and croutons crunchy and I thoroughly enjoyed the dish regardless of their absence.
The service was hit and miss but this may have been due to a changeover in shifts or may just be because the staff are still finding their feet in this brand new venture.
What I love most about Forgan's, apart from the fabulously stylish uniforms, is their ethos and their effort to bring the community together. There is a lot on offer here including kids' activities, live acoustic music sessions, wine nights and of course the weekend ceilidhs.
This is a place to enjoy brunch, lunch, cocktails, craft beers, great food and a whole lot more whether that's with family, friends or even for a bit of romance. I adore Broughty Ferry and I love Forgan's and the fact that the two have been brought together is a thing of joy.
Info
Price: Starters: £3.45 – £9.95; main courses: £8.95 – £35.95; desserts: £5.95 – £7.95
Value: 8/10
Menu:  8/10
Atmosphere: 9/10
Service: 7/10
Food: 8/10
Total: 40/50
Info: Forgan's
Address: 234 Brook Street, Broughty Ferry, DD5 2AH
Tel: 01382 735870