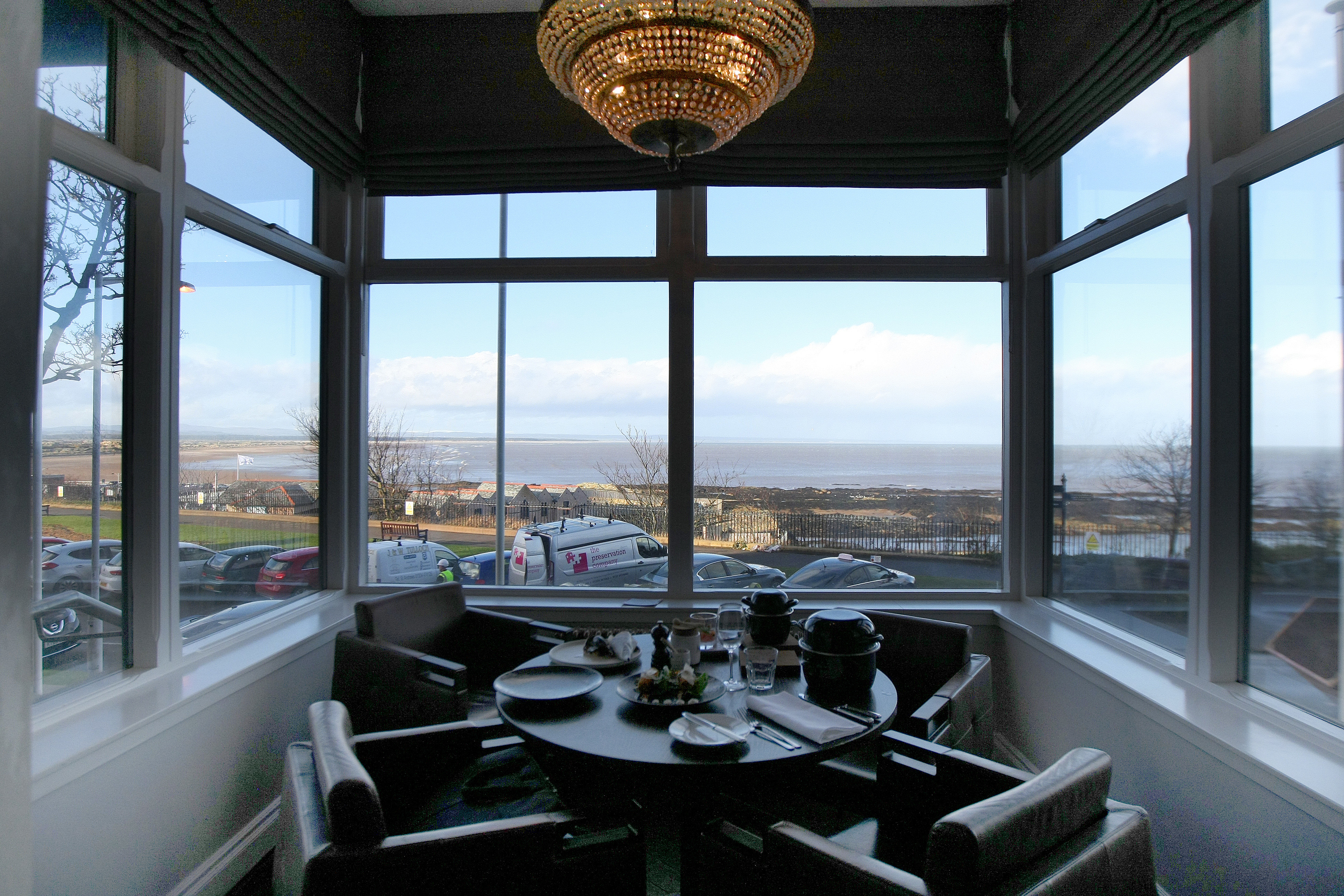 Scotland is blessed with a myriad of independent eateries and insanely talented and creative chefs leading the way to Michelin stardom.  As much as I love haggis, neeps and tatties, there is so much more to Scottish cuisine right now.
I am therefore left slightly cold at times at the thought of dining at "chain" establishments as I fear all aspects will be uniform; the rules of menus and presentation should surely be followed down to the letter to maintain a certain standard across all branches. I must concede though, that for certain brands such as Hotel Du Vin, the uniform is a surprisingly enjoyable one.
Hotel Du Vin has just launched its new spring set menu and so a ladies' lunch was in order and, on that particular day, we could have been forgiven for thinking that spring was actually on its way. The setting of the Bistro is spectacular and overlooks the beach in St Andrews offering an incredible view whether the sun is shining or the hail is falling.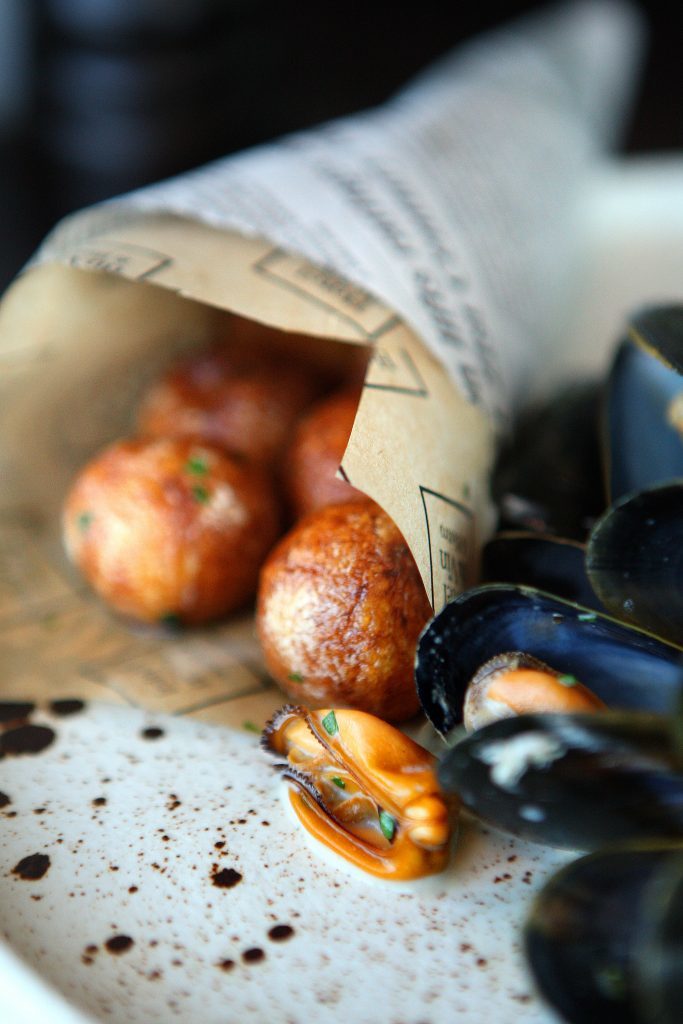 The decor of the hotel and bistro is akin to the others in the chain with dark colours and clean lines. It is smart and masculine but without being cold.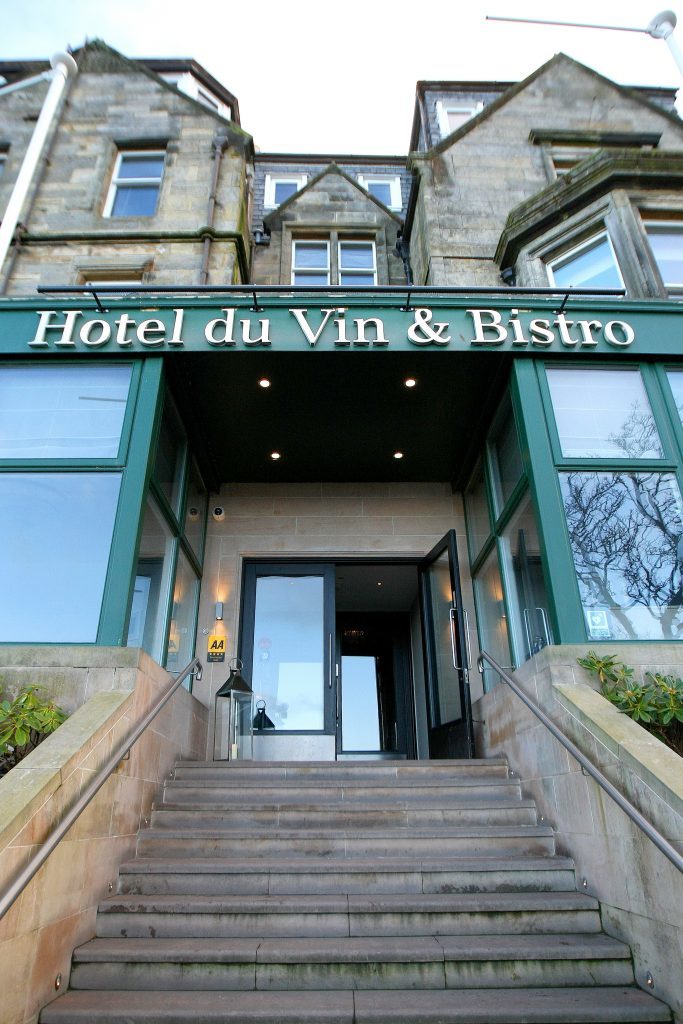 The dining room was empty at 12:30 with just one other table there and only one more arrived during the time that we spent there. This left the atmosphere somewhat lacking but once we were engrossed in our catch up, we ceased to notice.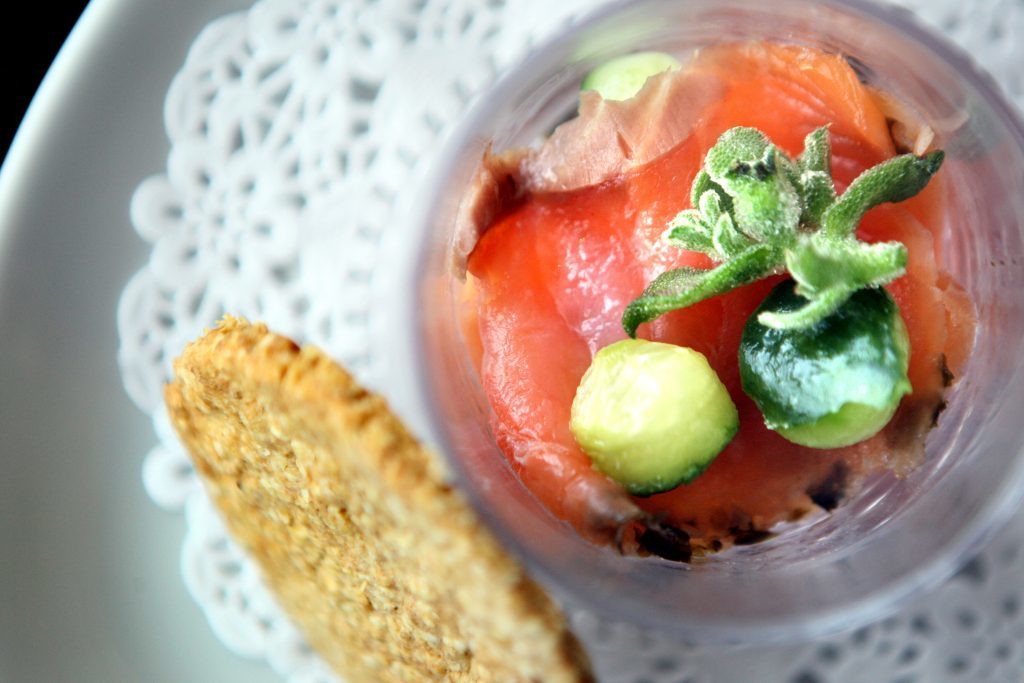 As we had been busy gassing, we made quick decisions and as I gave my order of the sweet cured salmon starter I instantly regretted it as I thought it was the most boring choice. What arrived, however, was a delight for the eyes featuring a tumbler with a large oatcake forming its lid. Inside was the salmon, balled cucumber and ice plant – a leaf that I had never heard of but that had a delicious salty crunch vaguely similar to that of samphire – all surrounded by a billowing grey mist which was actually smoke. It was so smokey in fact that when the lid was removed, it not only smelled like we were eating close to a bonfire, it had the faint taste of it too. What was actually a simple and safe starter had been given a pleasant visual and aromatic makeover.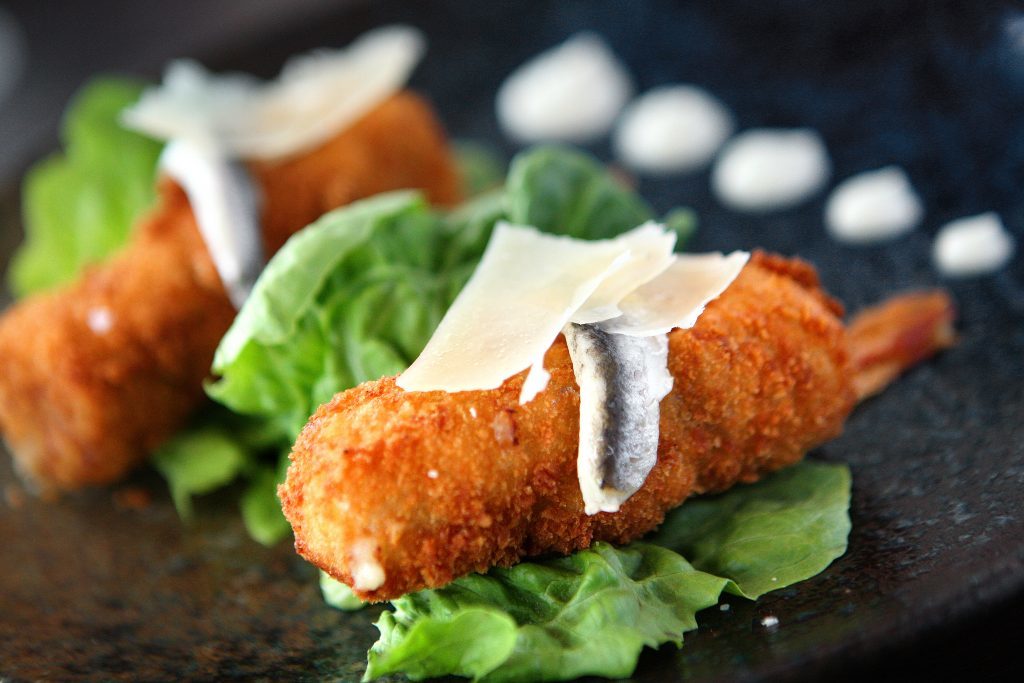 My friend chose the caesar salad croquettes as her starter and these, oddly, were exactly as described. The tapas-style dish consisted of a chicken and béchamel-filled deep-fried creation served with little gem, anchovies and parmesan with Caesar dressing neatly pooled around the serving slate. This starter was also very much a hit.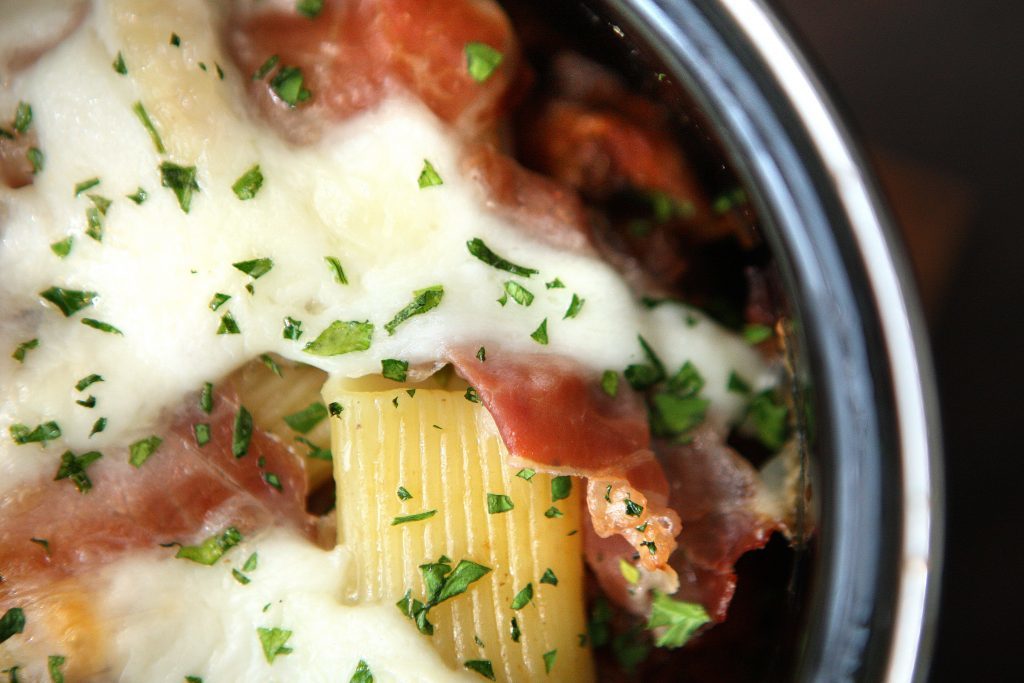 Her next course was the duck and prosciutto ragout rigatoni bake. It was served in the deep pot it had been baked in which although looked appealing, was fairly tricky to eat from and meant that the lovely crispy bits of cheese were safely melded on to the side. It looked slightly dry although I was assured that the confit duck meat was rich and juicy. This was a dish built for comfort.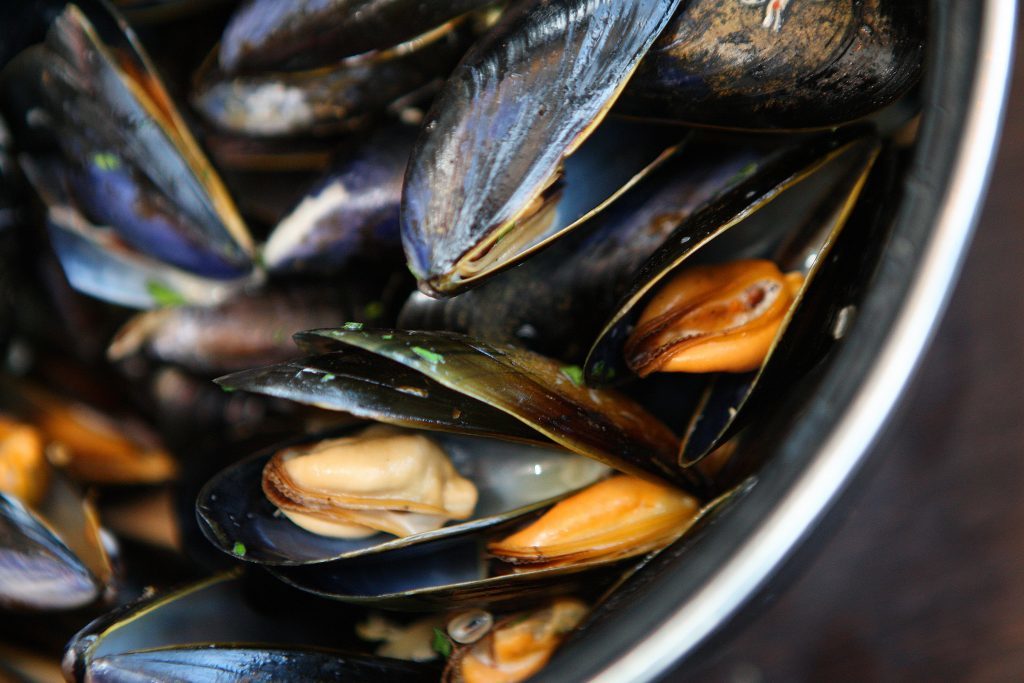 I opted for the moules á la bière and I have to say that having previously thought that marinière was the only mussel dish to have, this bitter, creamy version blew it out of the sea. The flavour of the beer really came through and I loved it. As it was served with mediocre mini balls of roast potato and not bread, I was disappointingly unable to soak up the sauce and so resorted to using a spoon to treat it like a soup. Yum.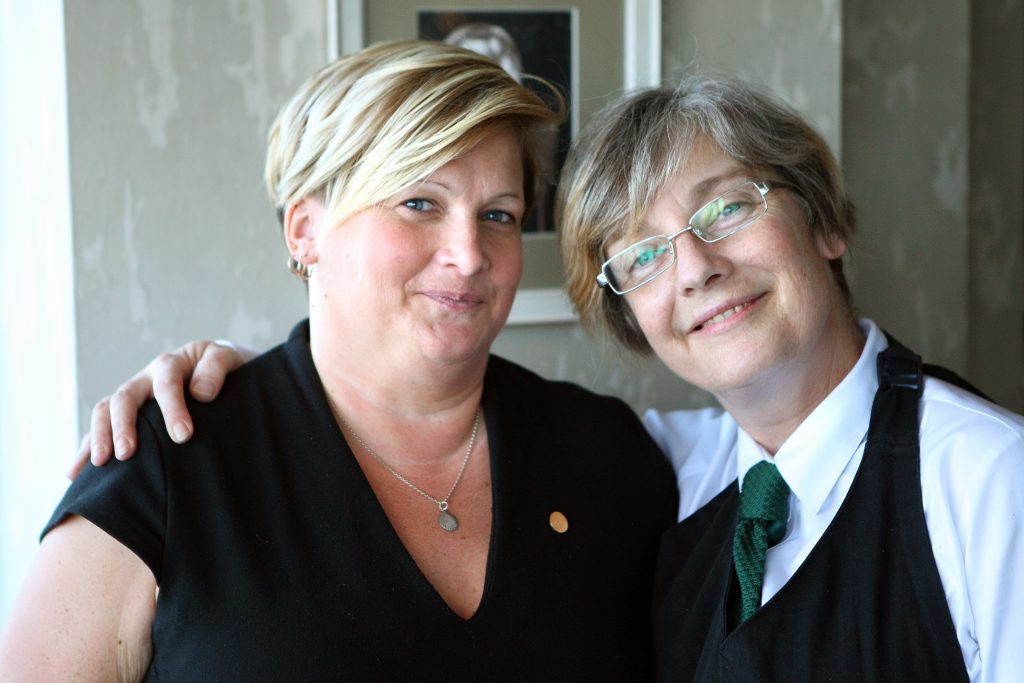 The chef at the St Andrews branch of this brand may not have the freedom to create the menu but certainly has the talent needed to execute it. I was incredibly surprised that the dining room was not far busier on a Thursday lunchtime and the cherry on the top of our lunch was the warm and chatty service we received from Sue, our waitress and the several other members of staff who took the time to engage with us.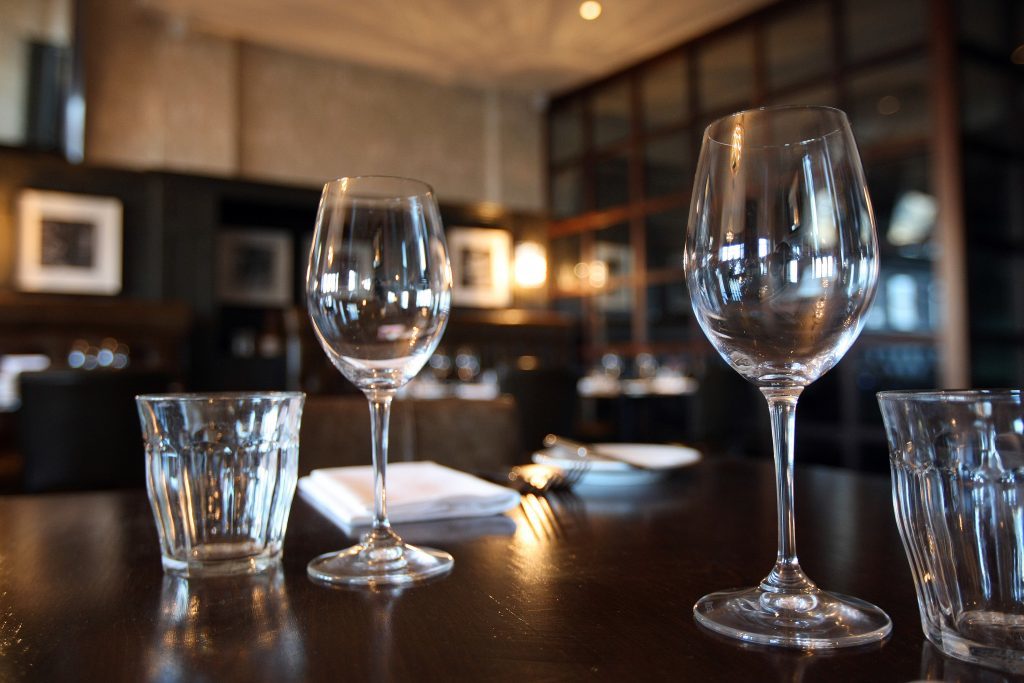 Info
Price: Set Lunch Menu: £17.95 for 2 courses, £20.95 for 3 courses; a la carte menu – starters £6.75 – £13.95; main courses: £10.50 – £29.50; desserts: £
Value: 8/10
Menu:  8/10
Atmosphere: 7/10
Service: 8/10
Food: 8/10
Total: 39/50
Info: Hotel Du Vin & Bistro
Address: 40 The Scores, St andrews, KY16 9AS
Tel: 01334 845313