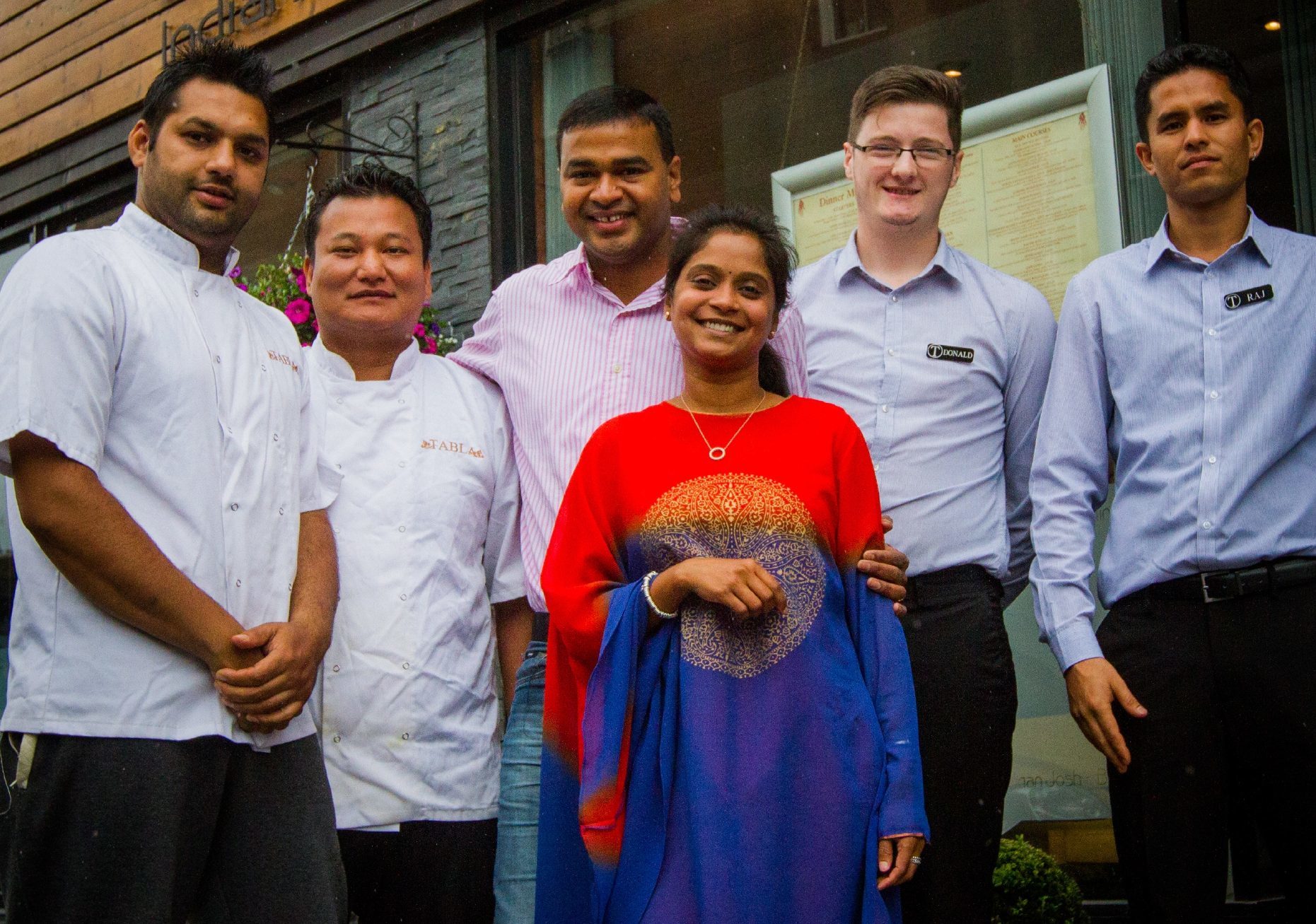 On a Friday night – well, actually on any night of the week – when we've had a hard day, Mr Kerry and I will order a carry out curry.  We know what we'll order without looking at the menu, we know there'll be some left for breakfast and we know we'll both be loosening our belts and complaining that we shouldn't have had that last chunk of keema naan.
This week, I had an Indian restaurant experience that made me think very differently about the whole cuisine. Due to the fact that I have no self-restraint, I still rolled out of there feeling particularly gluttonous but in a very different way.
Situated on South Street in Perth, one could be forgiven for walking past Tabla without giving it a second glance. Even on entering this nicely presented restaurant, there seems to be nothing spectacular or different about it. The feeling is cosy, there are lovely examples of original artwork on the walls and the music and wonderful aromas wafting around the dining room complete the familiar feeling.
Once seated, however, we got down to looking at the menu, and it was here I first got the feeling we were on to a winner. We went at lunchtime as I had heard about the street food tapas menu only available between 12pm and 2pm and even at first glance, I was excited. Tabla recommends that each person orders one dish from each of the three sections of the tapas list and, thankfully, I was not alone as I wanted to sample way more than just my chosen three.
I should mention at this point that I took my eight-month-old baby with me. I am always slightly nervous about the reception I will get, but we couldn't have been made to feel more welcome. A high chair was presented and cleaned until it gleamed and the waiting staff were chatty, talking with pride about their own children who developed an early love of spice. I caught one waiter on several occasions popping out from behind the wall playing peek-a-boo with my girl. This was in no way for my benefit as I was busy selfishly chatting to my companion, but was a private game which seemed to delight both parties.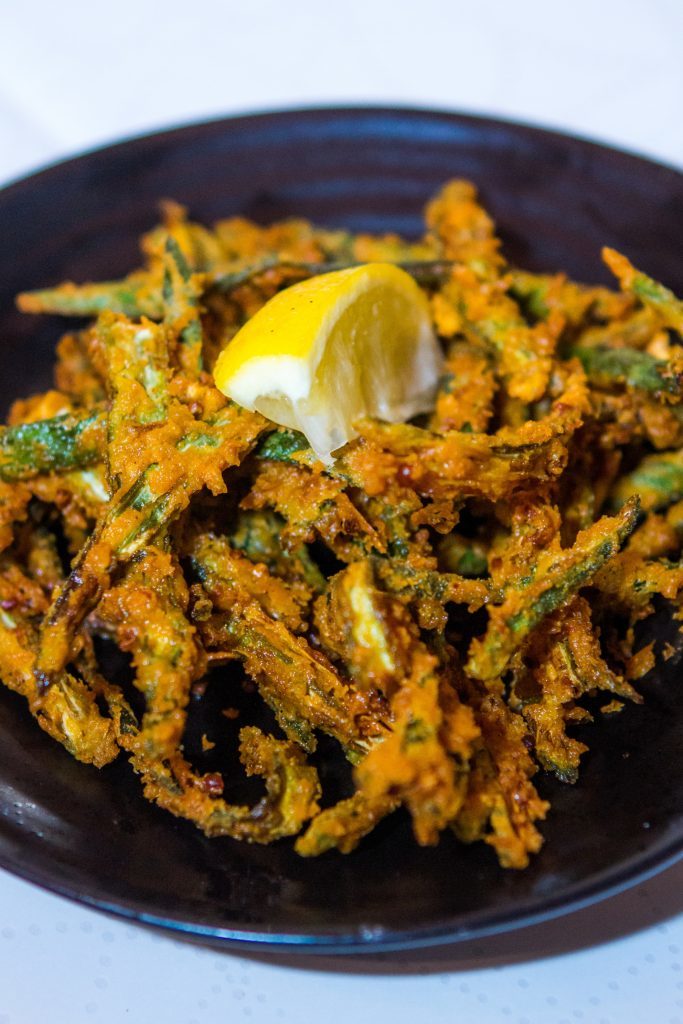 The three sections of the tapas list are tawa, a versatile cooking pan; the tandoor;  and small street curries. My stand-out tawa dish was the Tabla gambas. The king prawns were juicy and succulent and not overcooked as they can sometimes be in a curry. The dish was heavily spiced but finished with lemon, which added a zingy tang. It was light but spiky and I loved it. Our other notable Tawa dish was the crispy fried okra which had a deliciously crunchy coating with not a drop of grease in sight.
The tandoor section consisted of spiced meats, fish and Indian cheese, cooked on a high heat in a tandoor. We chose the salmon which was a fat, generous fillet of creamy, moist fish with delightfully crispy skin. It was well spiced and accompanied by char-grilled peppers and onions. The dish was rustic and simple but stunning.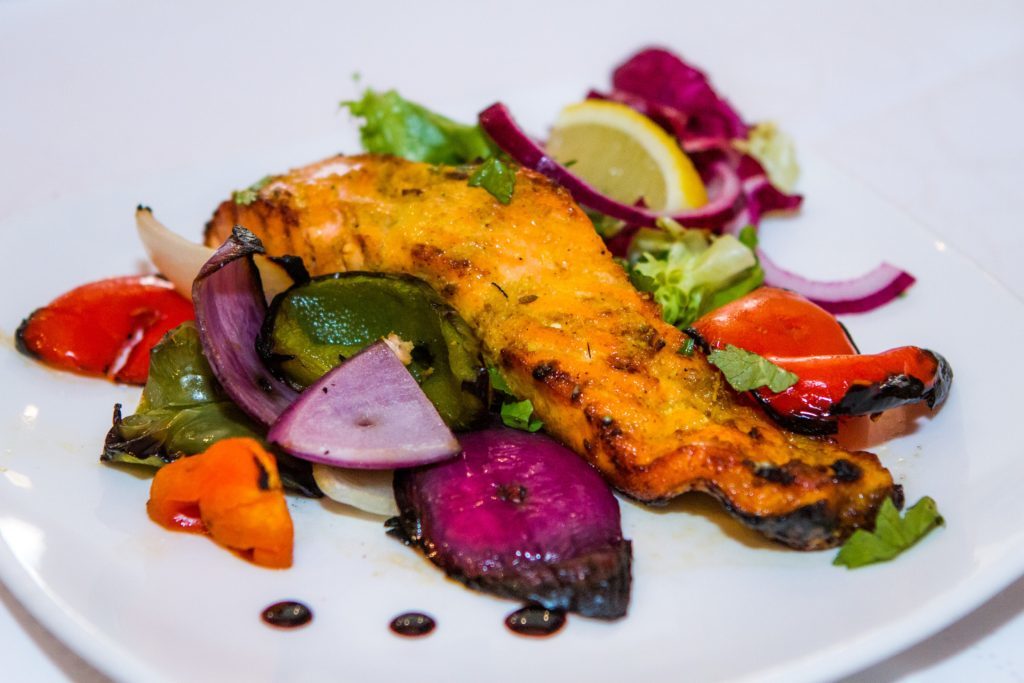 Our other tandoor choice was the yogurt-marinaded slow cooked lamb. Although very tasty, the term "slow cooked" made me think of tender lamb which melts in the mouth, which this was not. It was a lamb steak which certainly needed cutting, but was by no means tough. The enjoyment, though, was all in the flavours.
The final section was small street curries, and our first was the Kashmiri murgh korma, which was fruity and creamy, sweet and decadent. This was by far the richest of all the dishes but the texture was velvety and it felt naughty but very, very nice.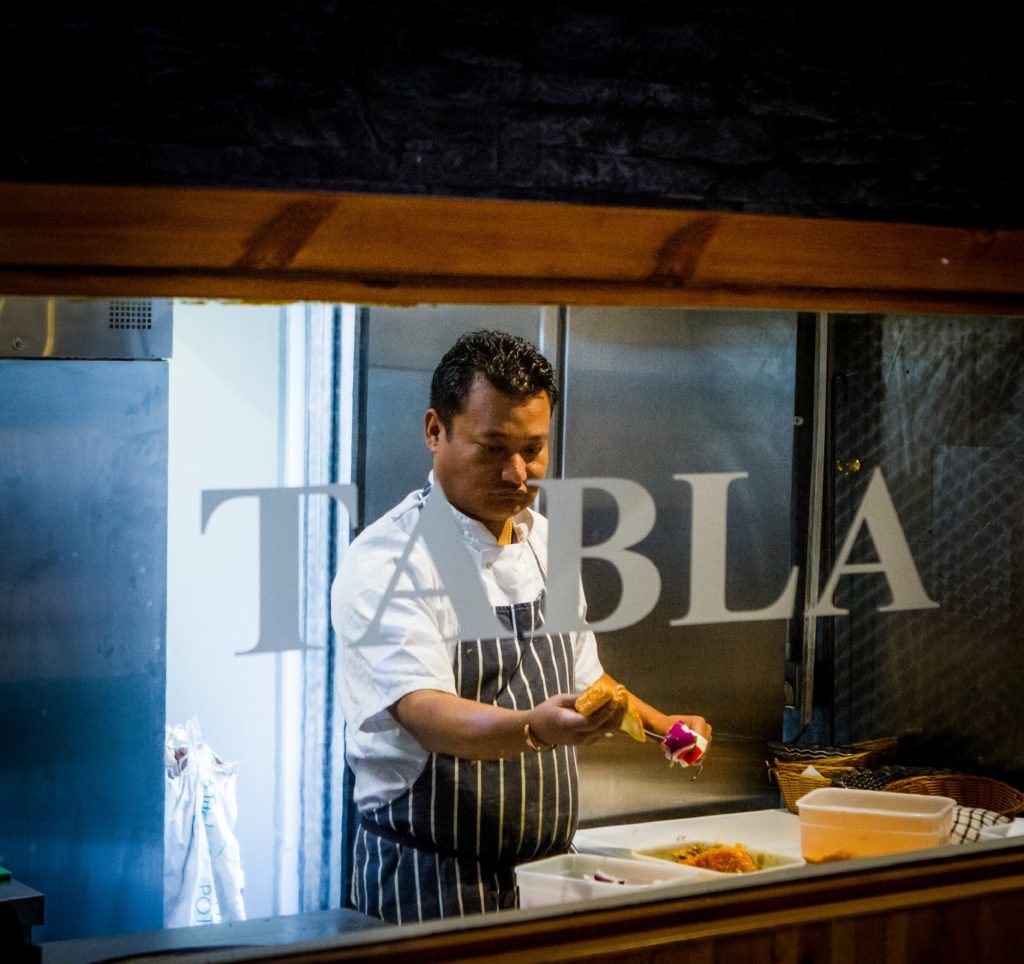 Our final curry was, I think, my favourite dish of all.  Described as "poor man's rich food", the keema mutter is a curry made from minced lamb and peas. The lamb was tender and juicy and the deep, meaty spiced flavours combined with the sweet peas was delicious. Minced lamb can often be greasy but this was not, it was thick and rich and we demolished it.
Ordering three small dishes each does not seem a lot at first, but in reality it is more than enough – and that is before I have even mentioned the fluffy pilau rice or the light garlic naan that we also ordered. The dishes arrived as they were ready, and we grazed merrily for quite some time. We were not rushed, we were checked on regularly,and we were very happy rotating the dishes again and again.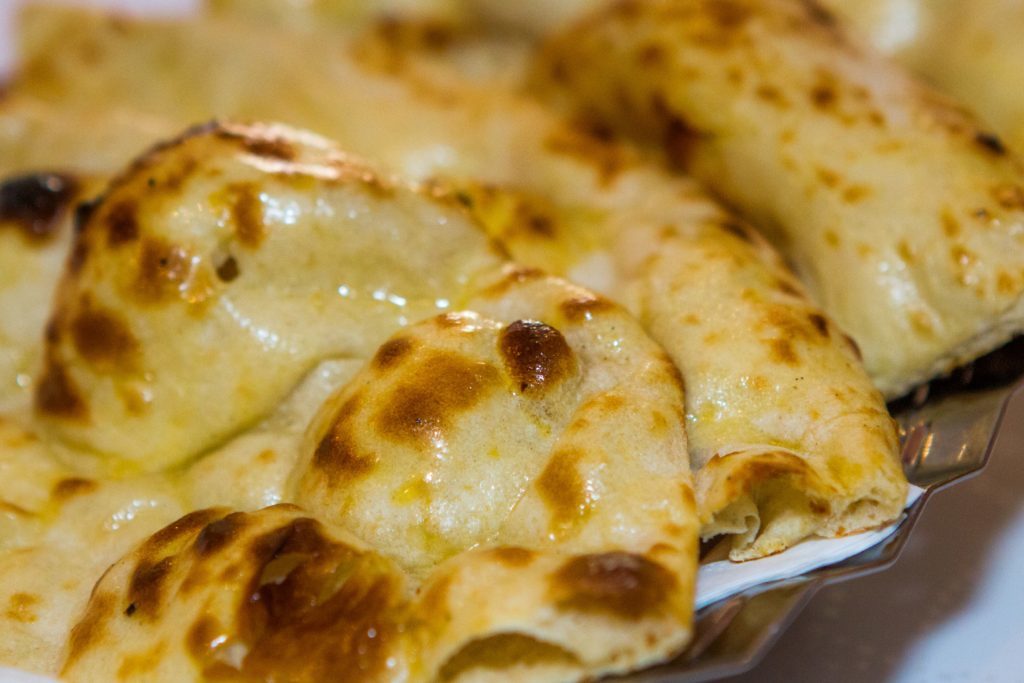 Tapas-style eating is a fabulous way to enjoy Indian food and yes, I was very full when I left. Not because I had managed to finish a large curry, but because I just couldn't stop picking at the small but characterful dishes on our table. I loved trying all the different styles and flavours and can't wait to return to order the remainder of the list.
Tabla is a family-owned restaurant and has also spread its wings to develop a cookery school. Chef-patron Praveen Kumar is not only providing Perth with something a little different, but is hopefully letting the public in on some of his culinary secrets.
Info
Price: Tapas: £4.95 – £11.95; starters: £4.95 – £11.95; main courses: £9.95 – £14.95
Value: 9/10
Menu:  9/10
Atmosphere: 7/10
Service: 9/10
Food: 8/10
Total: 42/50
Info: Tabla
Address: 173 South Street, Perth, PH2 8NY
Tel: 01738 444630
Web: www.tablarestaurant.co.uk