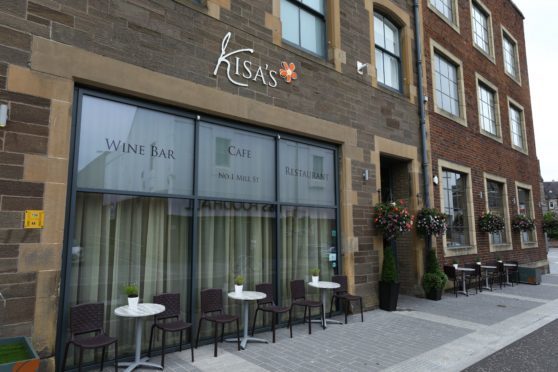 During a spot of retail therapy in Perth this week, a friend and I wandered past Kisa's. I had heard good things about the food and so it seemed like the perfect opportunity to take the weight off our feet and relax with a glass of something after a hard afternoon slog on the high street.
The restaurant is one of three family owned establishments in the area and  the newest, having opened in 2015. The location is fabulous – right next to the concert hall, a two-minute walk to a car park and, of course, close to the shops.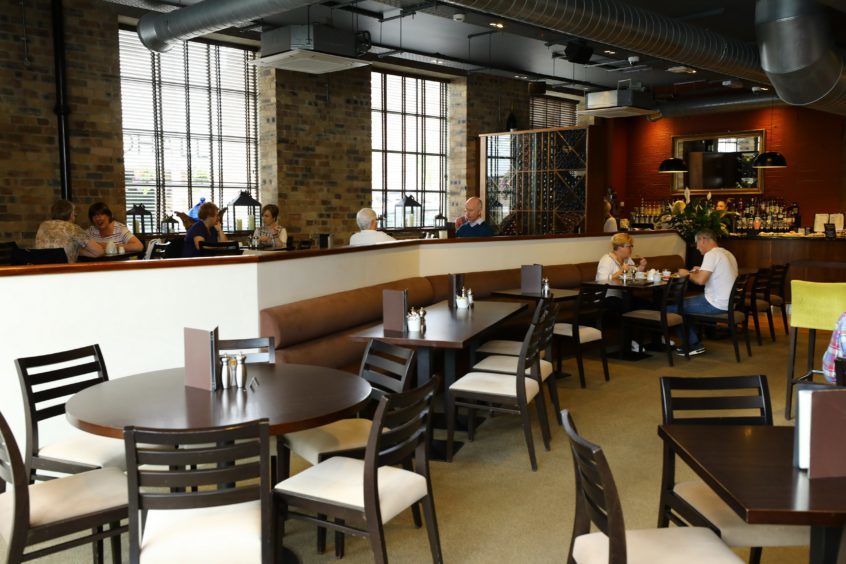 A lovely stone facade on the outside makes way for a buzzy wine bar vibe on the inside with comfy chairs in the bar area, hints of deep red dotted around and for the entire time we were there, a constant stream of people arriving to eat and drink.
Kisa's offers all day dining from breakfast through to dinner, with coffee and cake in between. As we had arrived at 5pm, we were in time for the start of the dinner menu which must be great timing for those finishing work or shopping.
The menu is extensive and eclectic, serving everything from "rustic" pizzas and pub classics like fish and chips to duck breast with a passion fruit sauce and chicken stuffed with salmon and prawn mousse. It certainly offered something for most people although it didn't really seem to have a focus.
There were a couple of veggie dishes on the main menu we discovered there was also a separate vegan menu. Although it is fabulous that vegan food is on offer, I am not sure why it couldn't have just been included in the main menu as meat eaters may also like to choose from that selection.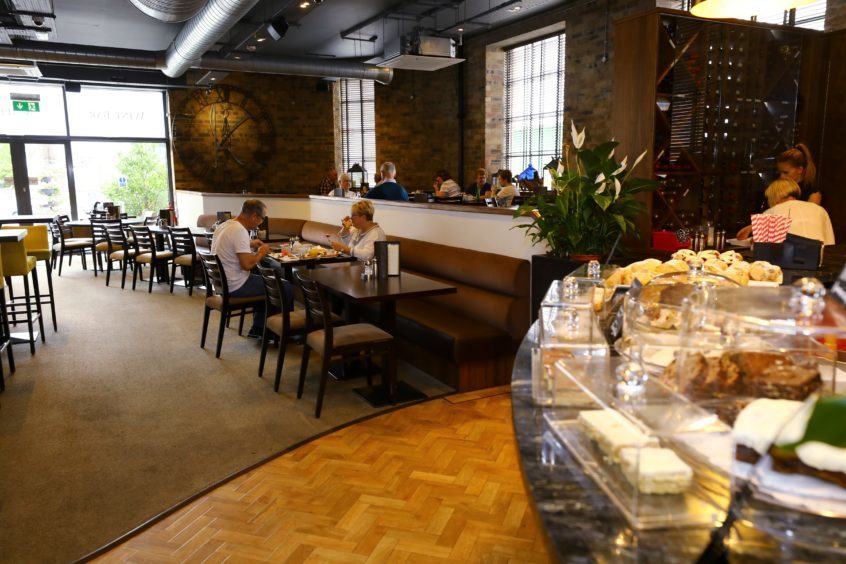 Classic leek and potato soup was first up for us and a steaming bowl was presented, complete with warm bread and butter. The soup was satisfyingly thick and not too grainy with a nice sheen. The sweet flavour of the leeks was apparent and this was a lovely comforting starter.
I chose the char grilled rare beef salad which I was really pleasantly surprised by. This was not just some limp lettuce with thin strips of beef and some sweet chilli as I had half expected but big, juicy chunks of steak, still pink in the middle, tumbled on top of some fresh and crunchy salad. What pleased me most though was the dressing as the chef had clearly not been shy with the chilli. It was tangy and fiery with a hint of sweetness but nothing sticky. It was a really lovely starter and clearly prepared to order.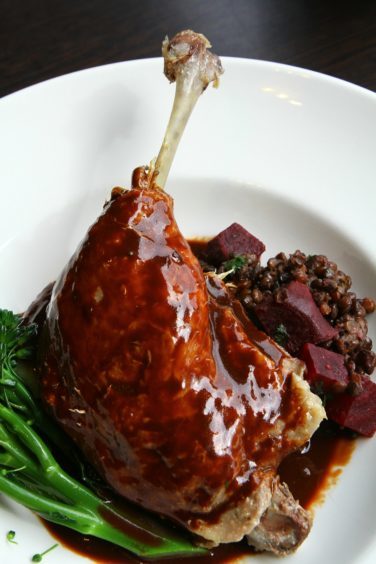 My friend had ordered the steak burger which also looked pleasantly home made. When I make patties at home, I always under season them as I'm worried about overpowering the mince but the Kisa's version had just the right balance. The traditional accompaniments were welcomed as well as decent chips served in a basket.
The dish of the month had caught my eye as I really love confit duck leg and beetroot and I was excited about the combination. The meat was lovely and tender and could be prised away from the bone easily. The skin, however, had not been crisped up in any way, resulting in an unappealing grey colour with a gelatinous texture that I chose to scrape off entirely. The duck had hints of the traditional star anise marinade but it was a real shame about the skin.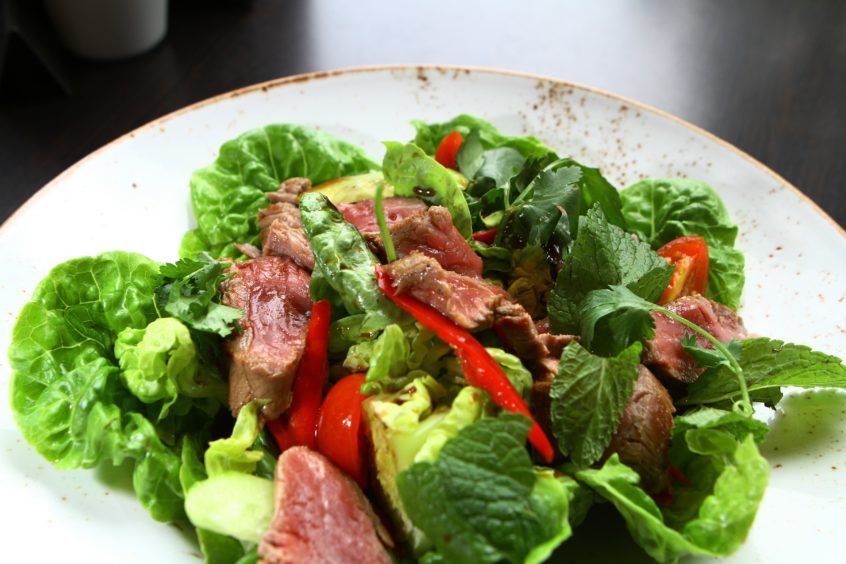 Beetroot at this time of year is sublime but the cubes of deep purple on this dish were not in fact sweet but rather bitter, which was odd, and so didn't contrast all that well with the earthy lentils. The large quenelle of mash was fine but would have been much better had the red wine and beetroot jus packed more flavour to mash into it. I had built this dish up in my mind and really wished I had chosen the venison Rossini instead.
The serving staff were all very friendly but due to the volume of customers in the restaurant, there wasn't much consistency and we were served by at least four different people during our visit. The bill was forgotten and cutlery arrived after the meal was served but nothing too drastic – just a frantic time of day it seemed.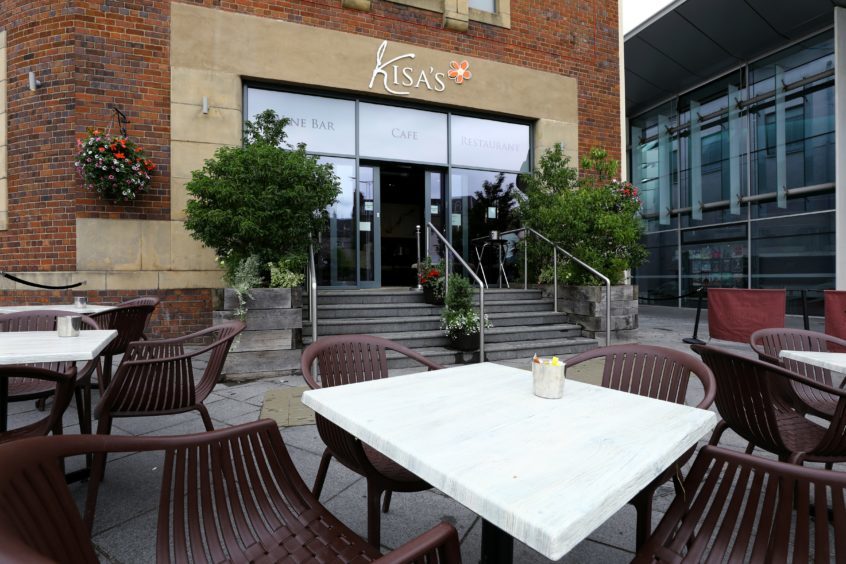 Kisa's is in a great location and offers something for everyone, including a kids' menu, cocktail menu and good coffee. A couple of things let it down during our particular visit but it wouldn't stop me returning maybe for some mussels or a pizza in a nice atmosphere before attending a gig next door.
Info
Price: Starters: £3.95 – £8.95; main courses: £8.95 – £23.95; desserts: £6.25 – £7.25
Value: 8/10
Menu:  8/10
Atmosphere: 8/10
Service: 7/10
Food: 6/10
Total: 37/50
Info: Kisa's Restaurant
Address: 1 Mill Street, Perth, PH1 5HZ
Tel: 01738 451888