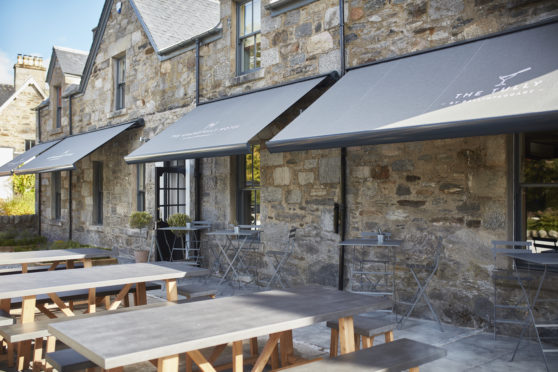 Perthshire is so incredibly blessed with produce, beauty, history and wonderful people. Spending time there whether you live there or have travelled hundreds of miles is a privilege.
The village of Grandtully is no exception and a new hotel and restaurant has recently opened up there which is proving to be really rather exciting.
Across from the kayak course and next to the Highland Chocolatier is The Grandtully Hotel by Ballintaggart which opened its doors for the first time a few weeks ago. The exterior is smart often with a brazier burning by the outside tables. Nothing could have prepared me though for the delights of the interior.
The decor is stunning and would very comfortably fit in the coolest bar in Edinburgh or London. The lines are clean, the colours dark and bold and the copper glimmering.  The butcher's shop style tiles in the bar are simple yet dramatic, the minimalist blackboards displaying bottles of wine with prices are eye catching and highly effective and the bar is just a thing to behold with glasses hanging from above and speciality drafts clearly marked.
Somebody was constantly working behind the bar for the duration of our lunch whether they were serving customers or not. They seemed to be testing cocktails and polishing metal and generally taking true pride in their work space.
The menu was made up of "bites", small plates and large plates the former of which started at just £1 for a single bite-sized morsel. It was a nice way to enjoy a relaxed meal as we ordered bites and drinks whilst we looked at the rest of the menu.
The beetroot cured salmon was so pretty and purple and served without fuss, just on a skewer allowing the fish to be enjoyed without distraction. The bite entitled "potato skins" was actually potato peelings which had been deep fried and dusted with chilli powder. This is a really clever way of saving on food waste and were just the job to go with our local beers.
Once we got further into the menu we also ordered the fried squid with hot and sour sauce. The clean, white squid was really thickly sliced and so meaty but without being chewy. I really loved the sauce which was thin in consistence and had just the right amount of heat, zing and sweetness.
I always like ordering from a specials board as I feel like the chef has used his creative flair to go off-piste and The Grandtully has a plat du jour each day which really excited me. On our chosen Saturday, it was salmon with celeriac purée, samphire and sauce vierge.  The salmon had been roasted clearly at an incredibly high heat as the edges were golden and crisp but the centre still pink and moist.
The celeriac was smooth and creamy and contrasted so well with the salty crunch of the samphire and the sharp, citrus, picky favour of the sauce vierge.  It was a really lovely dish very reasonably priced.
Although I ate most of the salmon, I had in fact ordered the hake for myself which was served with samphire, new potatoes and a langoustine bisque.  The hake was perfectly cooked and had real flavour, the potatoes were sweet and earthy but for me, although a beautiful rust colour, the bisque lacked the really seafood punch I had been hoping for sadly.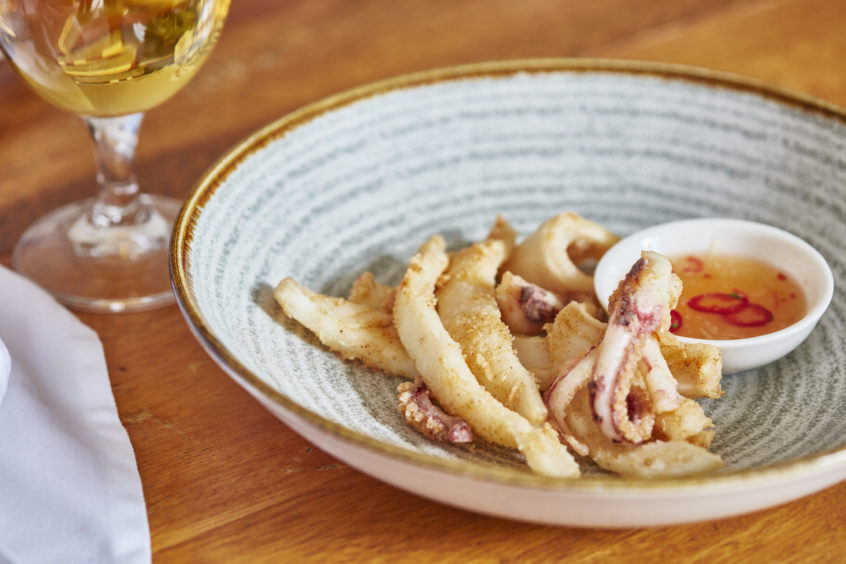 Our daughter shared our food and loved it although the broccoli, shallot and chilli side dish was a bit too spicy for her but I loved it. I hadn't asked if there was a children's menu which was totally my fault as I had just assumed there wouldn't be.  The table next to us was, however, presented with one when they arrived which was great to know for next time.
Although we could have ended our lunch there and walked away happy, we had read through the desserts earlier and just couldn't resist ordering the apple and cider bread and butter pudding. Oh my goodness, it was like a large dish of heaven. The portion was substantial for one person so I was glad we were sharing but the custardy bread was delightfully stodgy underneath but wonderfully crisp on top. There were dots of sticky caramelised apples studded throughout and it was the best bread and butter pudding I have ever eaten.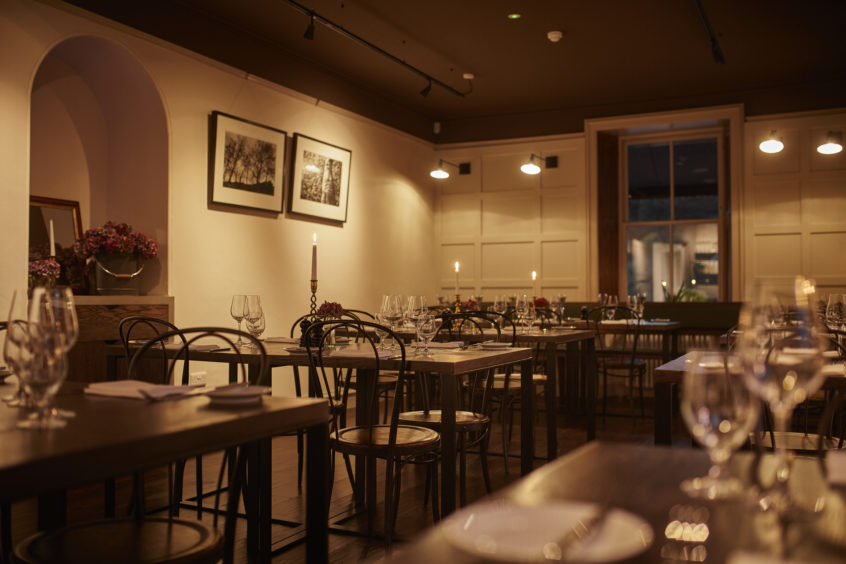 I absolutely loved The Grandtully Hotel. The whole concept seems clean and stylishly simple yet dazzling and thoughtful. The staff really care about the customer experience and are rightly very proud of what they have created. I can't imagine the volume of blood, sweat and tears, let alone cash, that have been injected into this project to make it what it is but it has been so worth it. The menu is not huge but the quality is very high with the chef using the wealth of local produce available to him. The only negative for me was that one of us had to drive us home but they do have rooms so that may not be a problem next time.
Info
Price: Bites and starters: £1 – £8; larger plates: £11- £23; desserts: £5 – £8
Value: 9/10
Menu:  8/10
Atmosphere: 9/10
Service: 9/10
Food: 9/10
Total: 44/50
Info: The Grandtully Hotel by Ballintaggart
Address: Grandtully, Perthshire, PH9 0PX
Tel: 01887 447000
Web: www.ballintaggart.com/grandtully-hotel/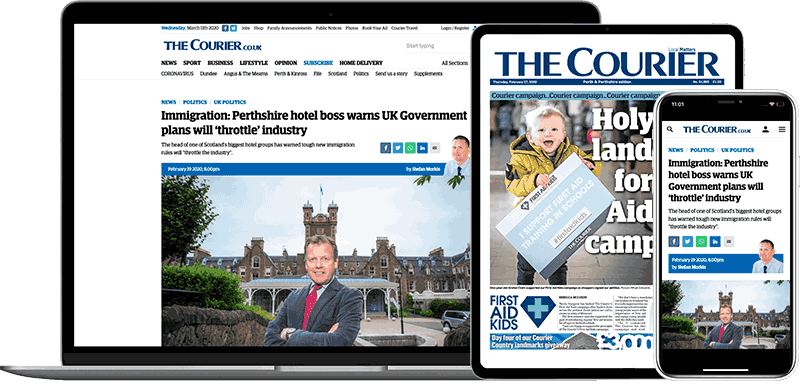 Help support quality local journalism … become a digital subscriber to The Courier
For as little as £5.99 a month you can access all of our content, including Premium articles.
Subscribe