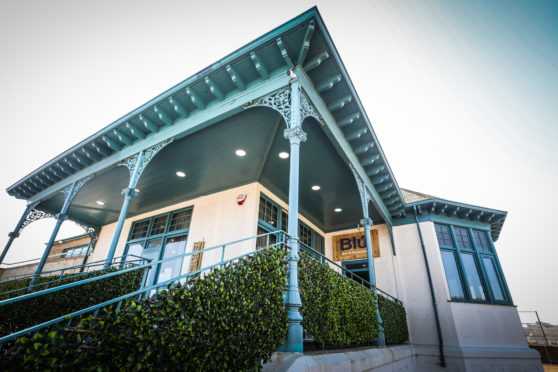 Oh Blu in Carnoustie, there is so much to love about you but sometimes you make it so hard! Dinner there tonight was a game of two halves, opening up such an abundance of emotions we often felt like we were characters in a play – Pinteresque in parts, Ortonesque in others. But thankfully, at the heart of it all, some food was good.
The location is quite perfect and, on a sunny day, would be completely magical – it's in a very attractive art deco pavilion right on the Links in Carnoustie, with the North Sea just feet from the restaurant window. Unfortunately, however, our evening visit took place on a dreich, squally night.
I mention the weather and the view only because we were not given a table at the front of the restaurant with this prime, dramatic seascape. Four tables were set for dinner out of a total of 15 so I was surprised that we were seated right at the back corner of the room, with a view over the car park. The other two tables of diners were placed in a vertical line down the same side of the room, with one unfortunate couple wedged into a corner with barely any view at all. Tantalisingly, one table for two was set up in a prime position at the front but remained unoccupied throughout the night and was eventually cleared.
The effect of this strange seating was rather as if we were on a ship that was listing badly towards the car park while the beautiful, mesmerising North Sea raged outside. It somehow managed to conjure the feeling of us all being the dregs of the party before the party had even begun, a sense enhanced by the Wagnerian thrust of much of the classical music that played as the sky darkened – the dim lighting only compounding that feeling of tristesse evoked by the bizarre seating plan. Strangely, I kept thinking of Morrissey's Every Day is like Sunday.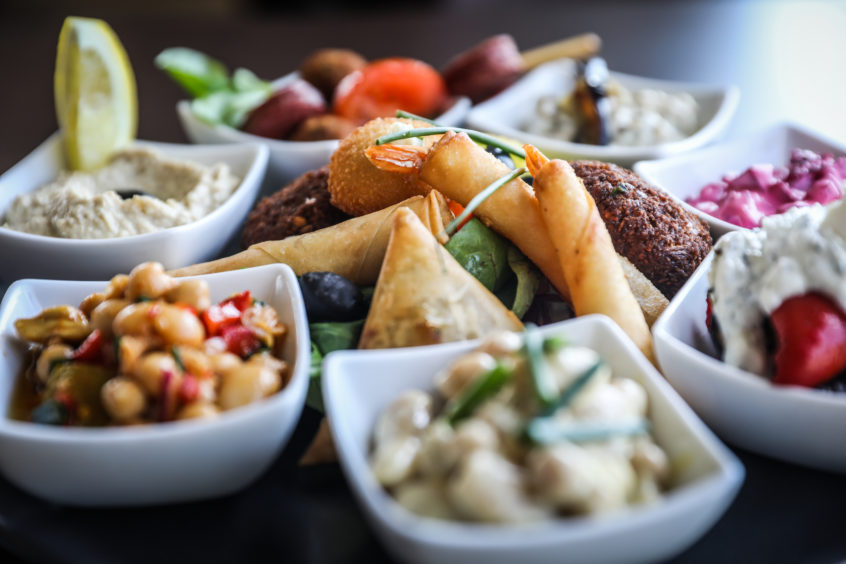 But the food had some hits. My starter was the mixed mezze (£6.50) which was delicious, although I felt some of the Indian spicing in a few of the dishes was incongruous. When ordering I had asked the waiter how it worked in terms of number of dishes and he explained to me that mezze was a bit like tapas, like a budget airline captain patiently explaining the nature of 'abroad' to a plane load full of first time fliers.
My companion Alvin had the whitebait which were larger than normal and served with a chilli sauce, an unusual combination, but enjoyable. David, the awkward vegetarian, had bread and olives (£3.50), the olives stoned, much of their flavour gone – and the oil and balsamic dipping liquid a strangely anaemic concoction that looked and tasted like vegetable oil. Where was the pungently green, grassy, peppery rasp of the best Mediterranean oil, now freely available in most supermarkets?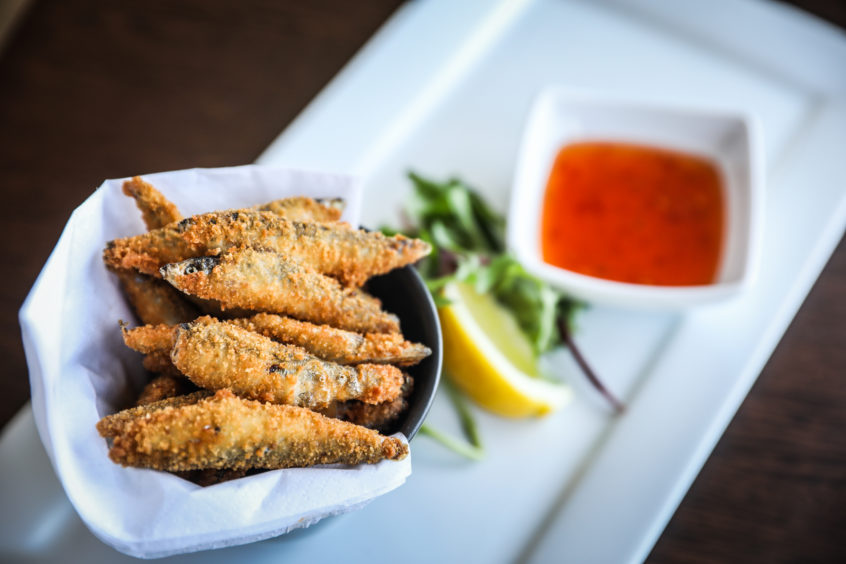 To be honest, the issues we had with the place were quite strongly linked to the service which was joyless and harried. At times It felt like we customers were a hindrance to get through, an inconvenience to deal with before shutting the doors as early as possible. It had taken me one email (unacknowledged) and five phone calls (including two messages), before someone actually picked up the phone. I asked to come at 7.30pm and was asked if we could come at 7, which is when the other two tables arrived. From the minute we entered there was an air of tension, like someone somewhere was going to snap. Shouting in the kitchen could be heard as the night progressed. It was intriguing but not when you're paying good money to relax.
For the main course Alvin had sea bass (£14.95) with excellent mashed potato which he enjoyed. Portions were large. I had iskender which was a very nicely cooked lamb kofta, chargrilled chicken and thinly slices minute steak, all in a rich tomato sauce. It was delicious.
David had the mixed vegetarian mezze (£14.95) which was an expanded version of my starter and featured many vegetarian greatest hits like hummus and falafel and some less expected, like a chickpea and bean salad with Indian spicing. I was mildly embarrassed to hear him order a portion of chips (£3.50) but went with his notion that vegetarians often need the added ballast that chips provide. He pronounced them the best chips ever and I had three and they were damn good.
By now we were a bit exhausted, to be honest. The atmosphere had tipped over into one where we just wanted to get the boat secured to dock, pay for the mooring and go. In this we were encouraged by the fact that when the biggest table of four paid their bill and left it felt like the night was over. I kid you not that when we asked to see the dessert menus the waiter's eyes rolled up to his head. It was 9pm. There was no sense of feeling welcome to linger for tea or coffee.
We ploughed ahead and ordered dessert, which was baklava (£5.95) and ice cream (£5.95). Both were good. The total bill for three including a reasonable bottle of Chilean Merlot( £17.95) was £95.70.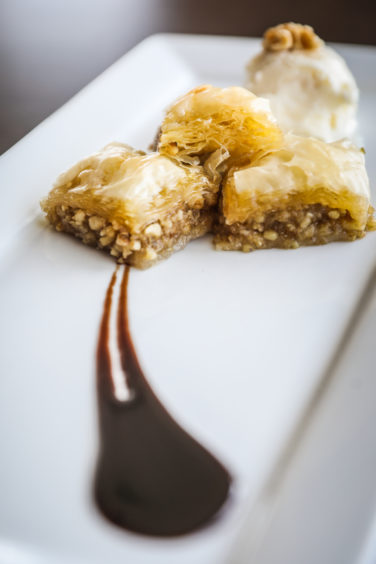 We slipped out into the night as unobtrusively as we had arrived, as if the whole experience had been merely a transaction – which of course dining out is, but also should be so much more. I want joy, passion, flair, energy, buzz, stimulation, warmth and sometimes reverie from a meal in a restaurant, as well as great food. With some changes Blu could provide much of those – it already has a faultless setting, an owner who obviously cares, and some good food coming out of the kitchen.
I admire the fact that Blu is offering something different and that the owners are obviously committed to our local area. Blu just feels like an idea that needs a little more loving, a little cossetting and a little more thought into what people want when they go out for a meal – and also a good and responsive booking system!
Blu
Carnoustie Pavilion
Links Parade
Carnoustie DD7 7JB
Price: Starters from £3.50; mains from £8.95; desserts £5.95
Value: 8/10
Menu: 8/10
Atmosphere: 6/10
Service: 6/10
Food: 7/10
Total: 35/50