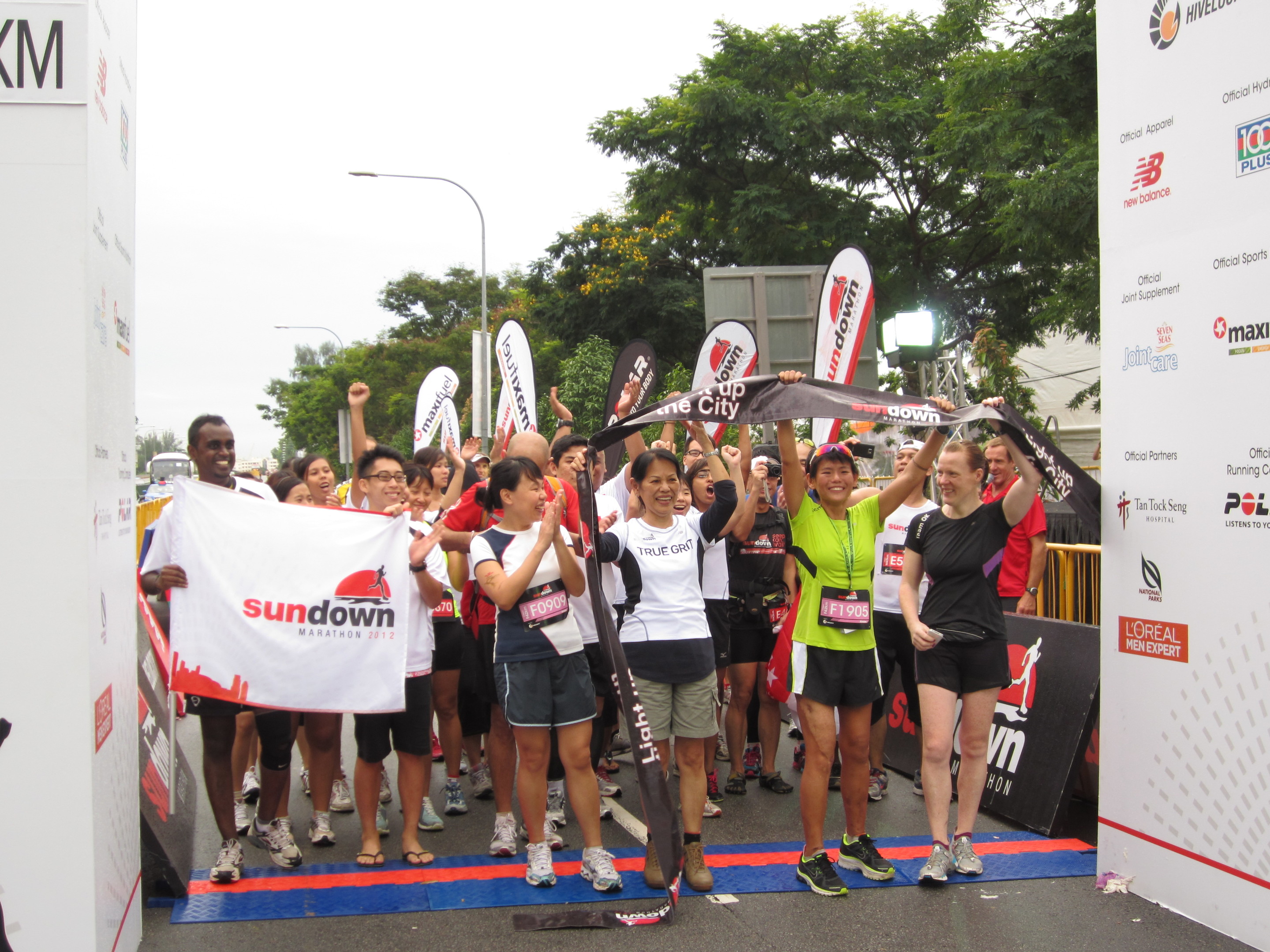 Following a horrific accident five years ago Kirsten Koh thought she'd never walk again.
Now almost fully recovered, bar a slight limp, Kirsten has recently moved to Dundee and is aiming to use her experience to help her new community by setting up an injury and illness rehabilitation consultancy.
Originally from Singapore, Kirsten's world was turned upside down five years ago. The keen triathlete and sports lecturer was cycling in her native country with her partner Orla Gilmore (who hails from Edinburgh) when she was hit by a lorry, which dragged her underneath its chassis.
She broke her pelvis, both femurs, ankles, left tibia, left shoulder and fibula and spent three months in hospital and a further seven months in a wheelchair.
Initially told she might never run again, and with a lifetime of sport in her blood, including competing in triathlons every month, everything Kirsten knew was snatched away from her.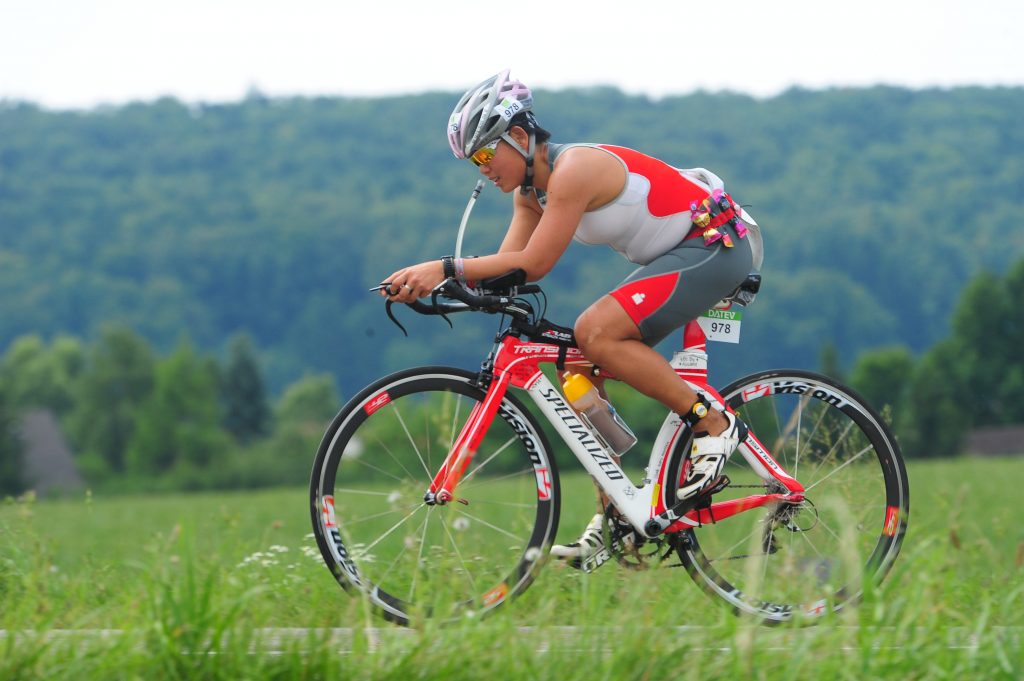 "I was used to being active and independent so to be bound to a wheelchair was tough," Kirsten recalls.
Along with incredible support from Orla and her own family, and a mind over body philosophy, she set herself simple goals to get her life back to 'normal'. One of them was to see in the new year sunrise on the beach – something she did every year before her accident.
A year after the accident Kirsten moved to Western Australia to study for a PhD in sports psychology and as her body got stronger she kept challenging herself to swim longer and cycle further.
"While there, I used my experience to set up a mentorship programme, based on the importance of social support, to help injured athletes," she says.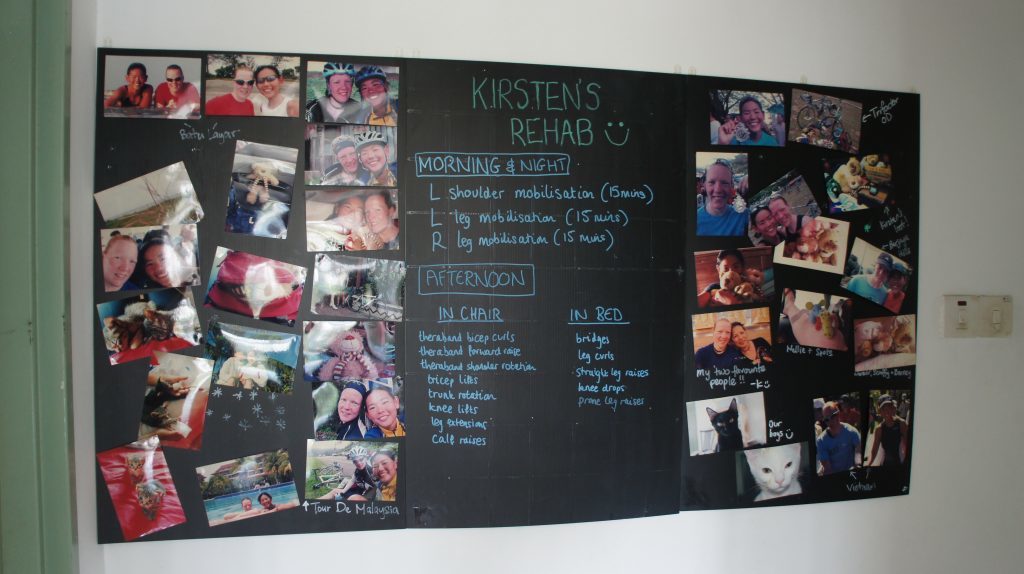 Kirsten moved to Dundee six weeks ago, a move inspired by Orla, who is studying for a medical degree at the university. As well as hoping to set up her own business she also has an online coaching company for injured athletes. At the moment, though, she's acclimatising to our summer weather.
"It's colder and wetter than I imagined, but I'm getting used to it," she laughs.
She and Orla are currently training to run a half marathon in the Bank of Scotland Great Scottish Run on October 2 in Glasgow.
www.kirstenkoh.com www.greatscottishrun.com
Slow and steady – tips for getting fit after injury
Don't underestimate the power of mind over matter but equally don't take risks by embarking  on any impact exercise before you're ready.
Wait until you can walk briskly for a sustained length of time and can do simple exercises like calf raises and knee dips without pain before moving on to running.
Build your running distance up slowly.
Work below your "break point" and rest on alternate days.
Change one thing at a time and don't be in a rush to take on the next challenge.
Exercise in a swimming pool to improve your stamina and strength.
Yoga, cycling and gym work are both good ways to increase strength and flexibility too.
Don't be downhearted if you suffer the occasional setback – this is quite normal.
Don't be tempted to exercise through your pain.