Scientists have proved that we never forget how to ride a bike –  apparently it's all to do with the cerebellum's ability to remember key motor skills. And so, even if you haven't put bum to saddle since you were a child, Cycle to Work Day on Wednesday is the perfect chance to put the boffins' theory to the test.
Established in 2013, the event aims to encourage everyone to take to two wheels and cycle to work for at least one day and Adrian Warren, general manager and finance director at Cyclescheme, who Cycle to Work Day, has a grand vision for the future.
"We want to see one million people across the UK regularly cycle commuting by 2021.
"To do this, we need you to get in the saddle with Cycle to Work Day. It's cheap, it's healthy, and it helps both your waistline and the environment. Please encourage your colleagues, friends and family to give cycling a go on September 14 to support sustainable, active travel.
Cycling is proven to relieve stress and improve mental well-being, as well as the obvious physical positives exercising brings with it.
What's more, manufacturing a bike takes a fraction of the materials and energy required to build a car.  Around 70 to 100 bikes can be made with the resources needed to make just one car. No harmful emissions go into the atmosphere from riding a bike! They take up far less room on the road, don't contribute to noise pollution and require much less parking space.
If you're a little nervous about getting back on a bike, Adrian has some advice: "There are lots of free cycle training courses available to help you with basic bike skills and how to ride safely on the road. You could also ask at work to find a bike buddy who can ride in with you to build your confidence."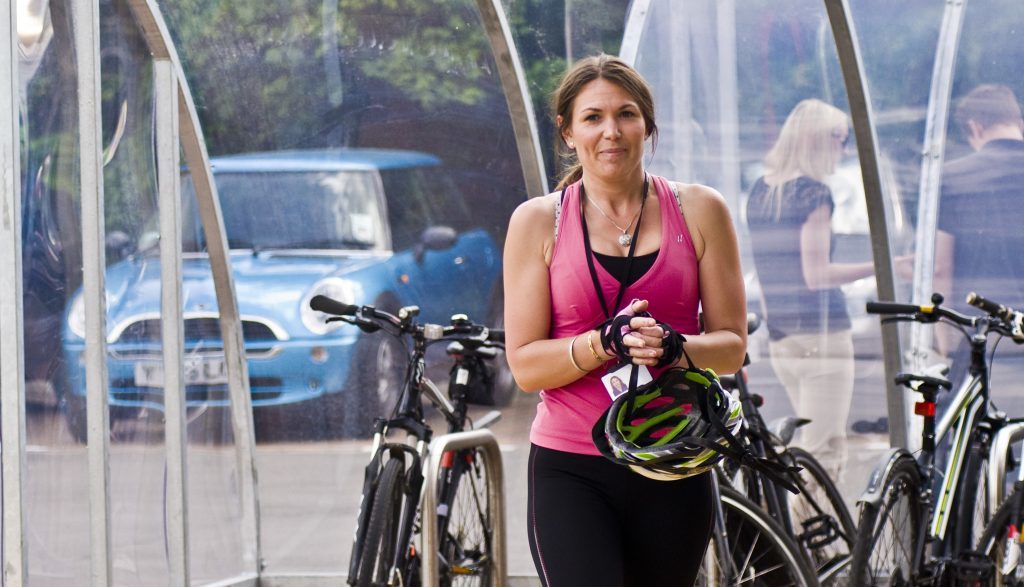 The event has the backing of Sustrans Scotland and John Lauder, regional director of Sustrans Scotland,  says: "Cycling is a great way for people of all age groups to increase their level of physical activity and improve the health of the nation overall. Even if you haven't been on a bike for a while this event is the perfect opportunity to get back in the saddle."
John finds emotional freedom by cycling through the seasons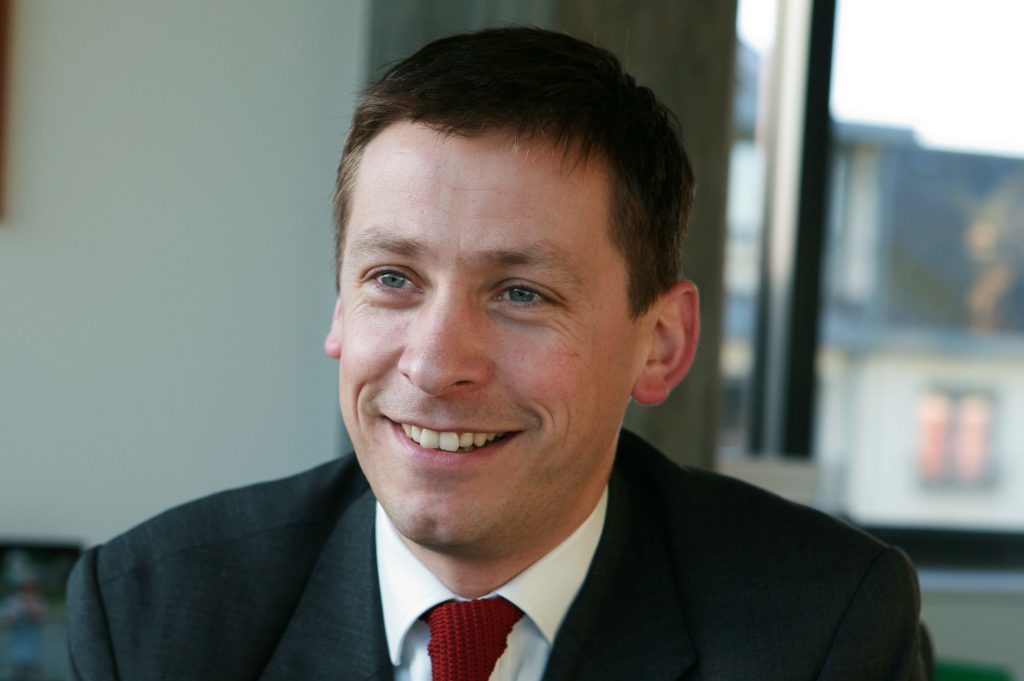 John Edward, a 47-year-old charity CEO from Edinburgh, had always been relatively fit and capable of running 10km with ease.
However, his health was compromised after he suffered a minor heart scare and a severed patella tendon in his kneecap in close succession.
The freak domestic accident damaging his knee left him in a leg brace for a number of weeks, following which he underwent a programme of intensive physio in order to regain muscle density and movement.
Undergoing a detailed plan of physical therapy to allow him to walk again, running was now impossible and as a result, John decided to try cycling.
"I began to factor in additional time for my commute, embracing the journey – which was the best part of an hour – as part of my day," John says.
Although it wasn't his aim, he began to notice a drop in his weight. This was backed up by the frequent remarks he received about the success of his 'diet'.
"As well as losing weight I've regained my long lost fitness, as well as gaining significant 'emotional freedom' afforded by cycling," he says.
"In addition, I sleep better and find I'm  more alert throughout the day."
John advises would-be cyclists to give the activity a try, and, with winter round the corner, recommends cycling in all seasons – he himself cycles throughout the winter months with the aid of gloves and a snood.
"Try to stick to dedicated cycling paths wherever possible to avoid stress," says John. "I can't emphasise how  easy, enjoyable and healthy cycling is," he smiles.
Top tips
Have a think about what kind of bike would suit your needs and check whether your workplace has a Cycle to Work scheme.
The most direct route may not be the most pleasant. There are many routes which you can access online to help you find cycle paths or quieter roads.
Once you've planned your route, do a practice run at the weekend when the roads are quieter so you'll be more confident and less flustered on Monday morning.
During your practice run, work out where the safest place is to lock your bike at work.
Invest in a good bike lock and take care to lock both the frame and the wheels –particularly if the wheels are quick release.
Commute a few times a week and work up to every day once you feel fit enough.
Cycle training is a great option if you're new to cycling or haven't cycled for a while. Check out Cycling Scotland's Essential Cycle Skills courses for further information.
Cycling to your nearest train station and catching a train is a great way to combine all the benefits of cycling into a longer daily commute.