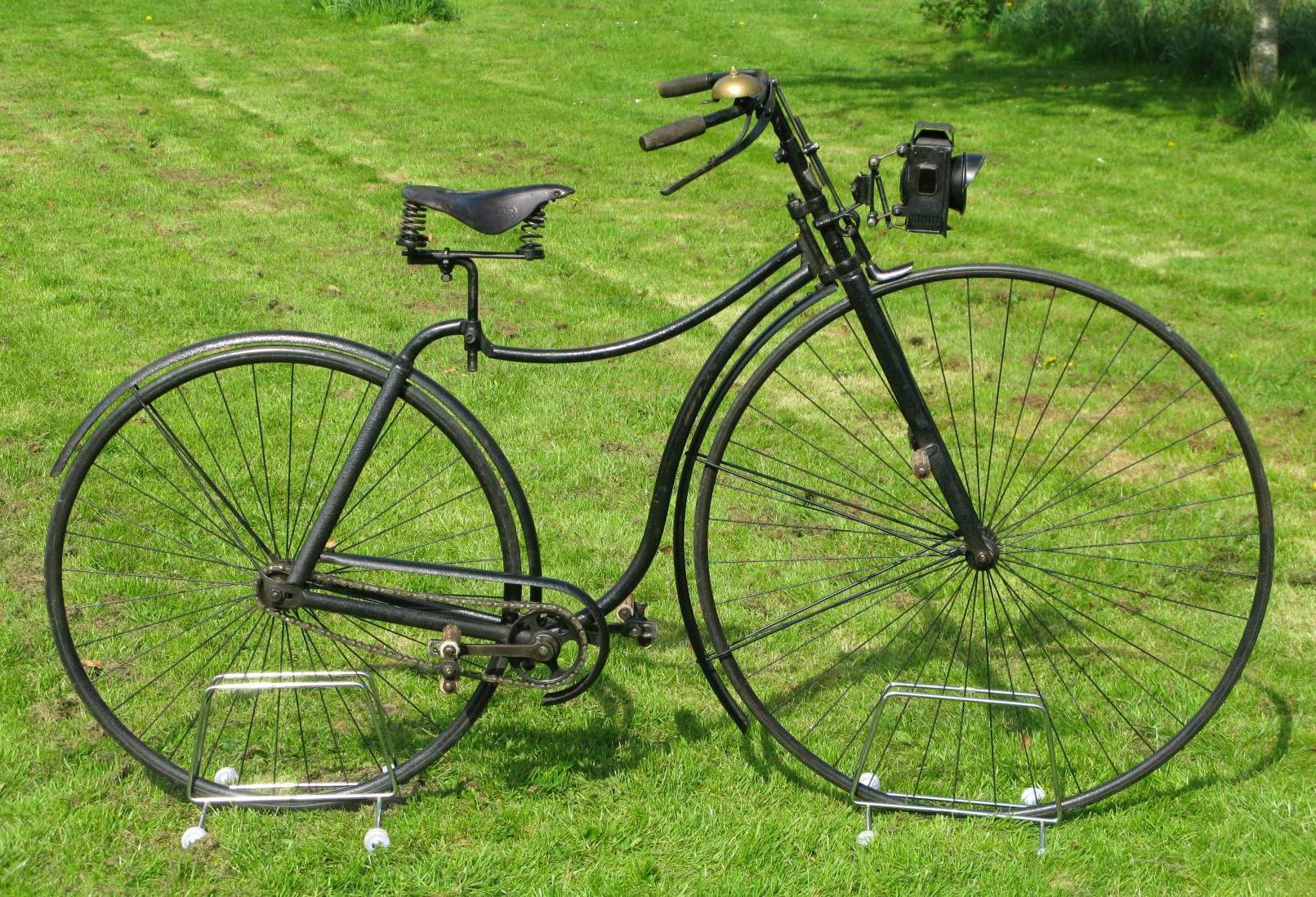 DC THOMSON, the famous proprietor of this newspaper and founder of the Dundee publishing dynasty, was apparently a keen cyclist. He wrote to a friend in 1891 telling him how, "I do not anticipate much trouble learning the Safety. I mastered the Ordinary bicycle in a very short time."
The 'Safety' referred to transformed cycling. It was, effectively, the form of bicycle we know today, superseding contraptions like the high-rise, large-wheeled Penny Farthing.
Dominic Winter Auctions, in association with Transport Collector Auctions, sold a clutch of rare bicycles in Gloucestershire earlier this month.
The pick was the pioneer of safety cycles – a rare and historic c1889 J. K. Starley, 'Rational Rover' safety bicycle in sound, rideable condition.
Differing from the so-called third model of the J. K. Starley safety bicycles of the mid-1880s currently in London's Science Museum, this example had a forward saddle extension, presumably to bring the rider closer and at a better angle to the pedals.
The bicycle carried the machine number of 1781, stamped in five places on the bottom bracket assembly. It had a 30-inch rear wheel and a 36-inch steering wheel, both with ¾-inch rims and black rubber tyres.
A coil spring lamp bracket was fitted to an adjustable clamp around the steering head, just below a manufacturer's shield engraved with the words, 'Rover – J. K. Starley & Co., Limited – Meteor Cycle Works – West Orchard – Coventry.' The business converted to a limited company in late 1888, which helps to date this model to that time.
The earliest Rovers possessed 36-inch front wheels because Starley correctly believed that the larger wheel cushioned road-generated shock. While other manufacturers generally opted for a smaller front wheel, Starley continued producing larger front wheels until around 1891.
So James Starley with his Rover was producing the first practical safety bicycle, then the Holy Grail of the cycle industry. Indeed, the bicycle was easy to mount and ride, incorporating a low saddle and chain drive to the rear wheel, key design features that were instantly copied by others and which kickstarted the Edwardian boom in biking and the future of cycling as we know it today.
This rare and fascinating example sold for £14,100.