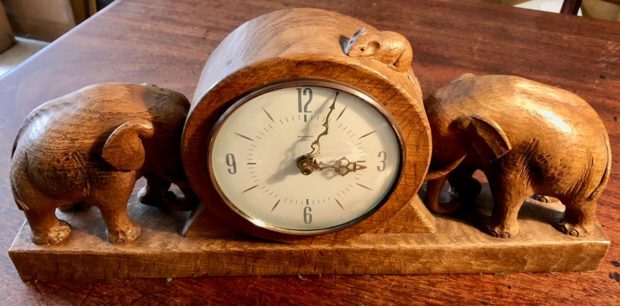 IT IS timely that I dwell this weekend on another Rabbie who had a love affair with a wee mouse.
Robert Thompson (1876-1955) was an English craftsman inspired by the British vernacular tradition. Born in Kilburn, North Yorkshire in 1876, the son of a village carpenter, he was inspired by the medieval carvings at Ripon Cathedral to forego modern tools and mastered the adze as a tool for shaping and smoothing oak surfaces that gave his furniture its distinctive rippled appearance.
Thompson accepted his first major commission in 1919 from Ampleforth College and here in the early 1920s he hit upon his trademark – the carved mouse which adorns every piece from the Thompson workshops to this day.
Each mouse took 45 minutes to carve and Thompson registered it as a trademark in the 1930s, by which time he had 30 men working for him.
Prices for so-called early 'Mouseman' furniture remain buoyant. Sotheby's New York hold the auction record at $70,000 (£40,500) for a distinctive c1923 cupboard. Closer to home, Sworders last April took £35,000 for a 1930 dresser from the Horlicks Collection, with a double mouse signature.
There has been no let-up in the saleroom surge for the timid little beastie. East Yorkshire auctioneers Hawley's took a whopping 10-times estimate £5600 for a modest Mouseman piece in their pre-Christmas sale (illustrated).
This was a Robert Thompson mantle clock in oak featuring two elephants flanking a domestic timepiece – a combination requiring a sturdy fireplace.
It was a post-war production piece by the Thompson workshop in Kilburn, and it is thought the design was limited to 20 pieces.
'Mouseman' elephant clock, £5600 (Hawley's Auctions).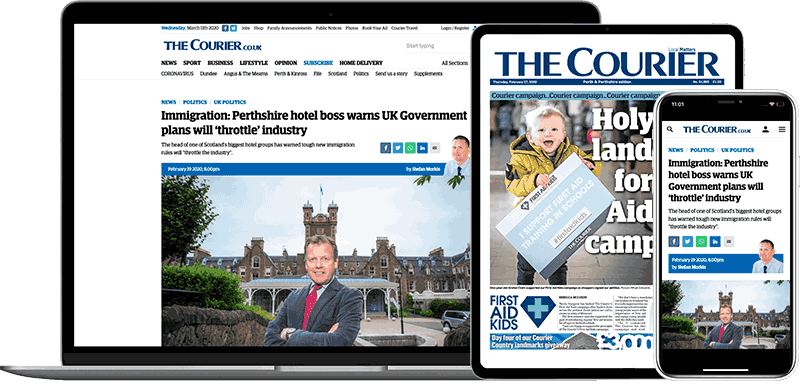 Help support quality local journalism … become a digital subscriber to The Courier
For as little as £5.99 a month you can access all of our content, including Premium articles.
Subscribe