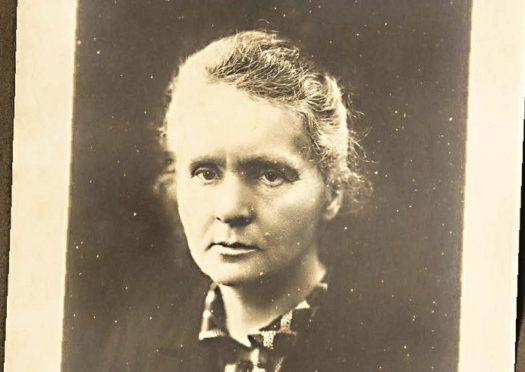 Some years ago I found myself in boiling water after writing a biography of Margaret Fairlie, the Dundee gynaecologist and obstetrician and Scotland's first woman professor.
Fairlie also became a world pioneer in the use of radium therapy as a treatment for cancer, introducing it to her work in 1926. As a precaution against bombing before the Second World War her radium, purchased from the Marie Curie Foundation in Paris, was buried in a bore-hole in the Sidlaw Hills.
This caused a flap with the council, housing developers and – I recall – the police, who wanted to know where I had obtained that information, and, more importantly, where the radium was buried!
Quickly moving on, auctioneers Skinner of Massachusetts have just sold a signed photographic portrait of Marie Curie (1867-1934) accompanied by a note in her hand dating to 1921.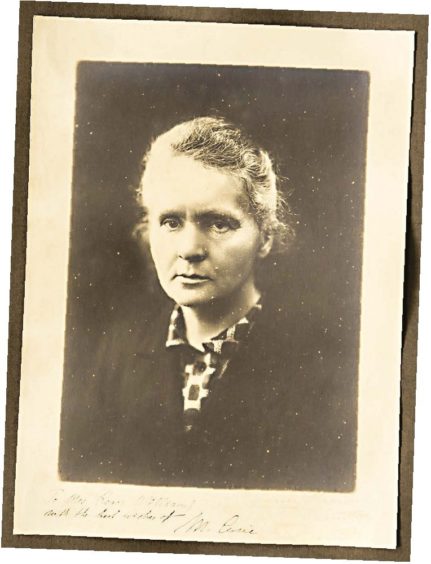 The black and white photograph, by Henri Manuel, showed Curie in a patterned blouse and dark jacket. It was signed and inscribed in the bottom margin, 'To Mrs Roger Williams, with the best wishes of M. Curie.'
Accompanying it was a postcard from the Faculté des Sciences de Paris, Institut du Radium, Laboratoire Curie; New York, 23 June 1921, to the same recipient, 'Dear Mrs Williams, Before leaving the United States I write to thank you for your hospitality and your thoughtfulness for me and my Daughters. I have enjoyed your pleasant apartment which you were kind enough to place at my disposal. Very sincerely yours, M. Curie.'
Estimated at $3000-$5000, the print soared to $23,000 (£18,000).
Why so much? Signed photographs of Curie are rare on the market and only one other autographed portrait appears in the auction record.
Picture, Marie Curie, £18,000 (Skinner Auctions).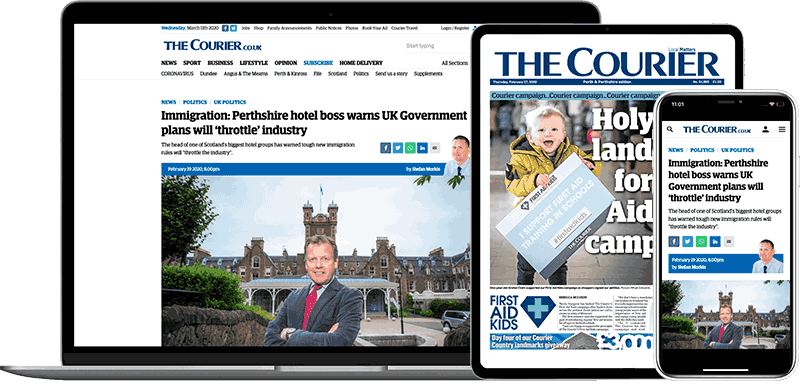 Help support quality local journalism … become a digital subscriber to The Courier
For as little as £5.99 a month you can access all of our content, including Premium articles.
Subscribe