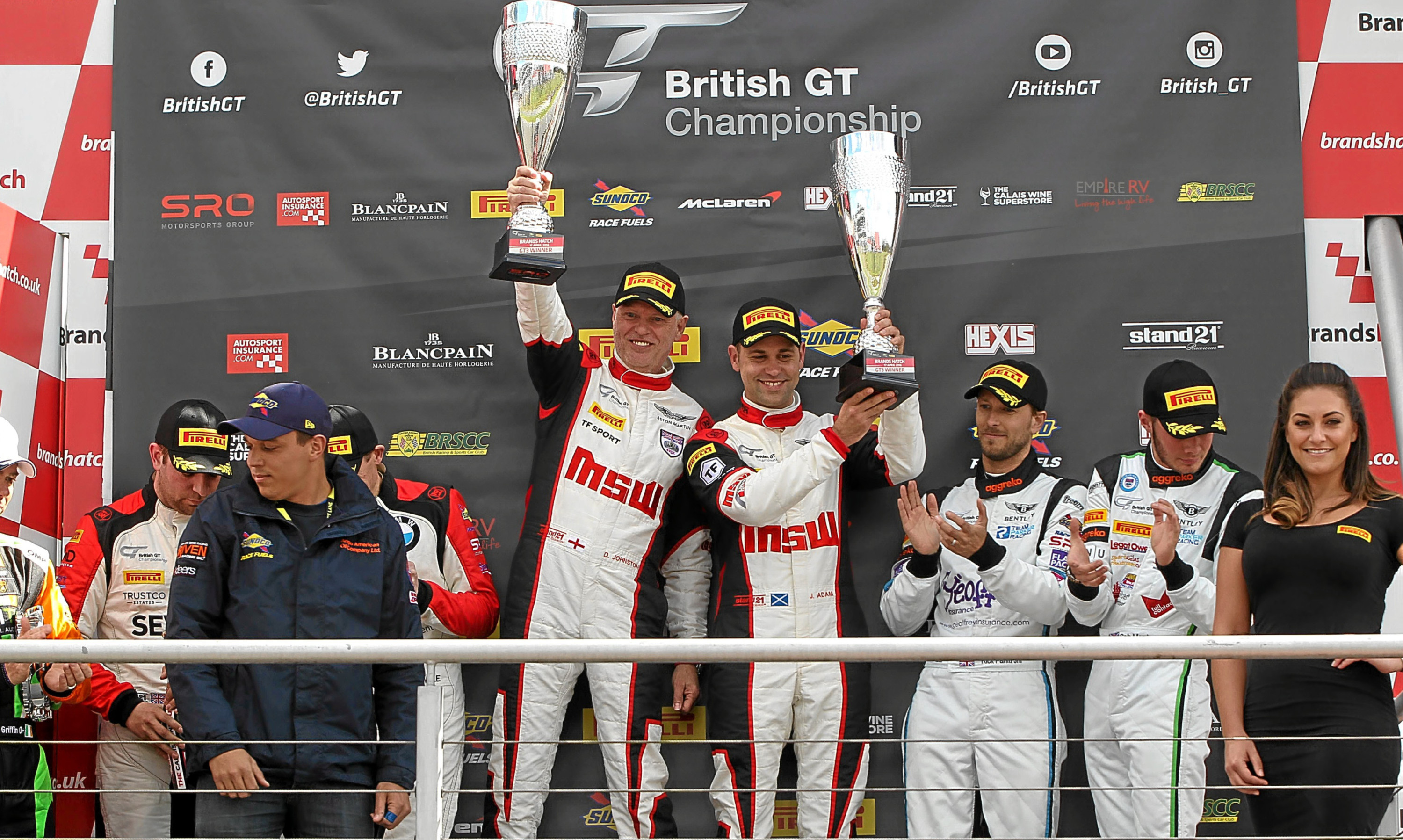 Flying Fifer Jonny Adam is the reigning British GT champion and drives for Aston Martin Racing in the 2016 World Endurance Championship. Here's his latest update from the pit lane.
With the season fully in swing now the last five weekends have seen me racing back-to-back with different teams, teammates, championships and Aston Martin models. April and May have really flown by!
My bid to retain the British GT championship is certainly going to plan so far, with two wins out of two at Brands Hatch and Rockingham.
That hasn't been done before because of the 20-second success pit stop penalty applied to the winner of each round, but my team TF Sport and teammate Derek 'Speedy' Johnston have been on top form and we've been able to do something a bit special. Hopefully we can maintain that kind of form throughout the year.
Away from British GT, the Blancpain Endurance Series had its first round at the legendary Monza circuit and we had a great finish with fourth in class and 13th overall with Oman Racing Motorbase and teammates Devon Modell and Ahmad Al-Harthy.
Not a bad weekend considering there was a field of 57 fiercely competitive GT3 cars and drivers thundering around Italy for three hours.
In between that I flew out to the infamous Nurburgring to test on the Nordschleife with Aston Martin Racing and Dunlop.
An exclusive test for only 16 cars around the 16.1 mile track should have been great preparation for the Nurburgring 24 Hour race – but it snowed!
That put paid to our testing plans, but I'm still looking forward to going back at the end of May to race.
To top it all off just last weekend myself and Aston Martin Racing factory teammates Richie Stanaway and Fernando Rees scored a podium in the World Endurance Championship at Spa in Belgium when we came third in the six hour race, just one place just behind fellow Scotsman Marino Franchitti and his Ford GT (not that we're keeping score or anything).
It was an ideal warm-up as next up is the famous Le Mans 24 Hours – the biggest race of my career to date.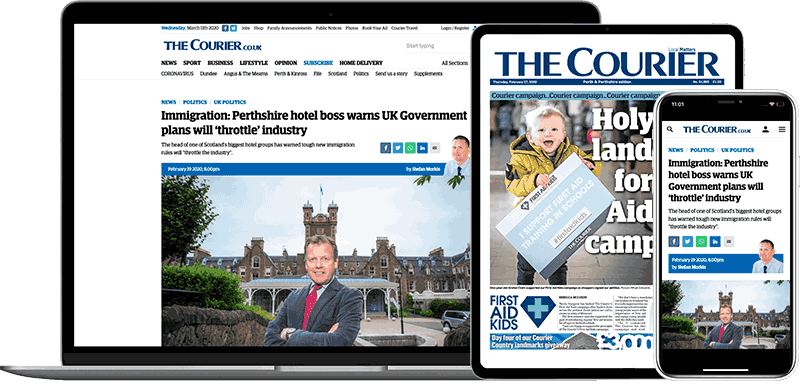 Help support quality local journalism … become a digital subscriber to The Courier
For as little as £5.99 a month you can access all of our content, including Premium articles.
Subscribe