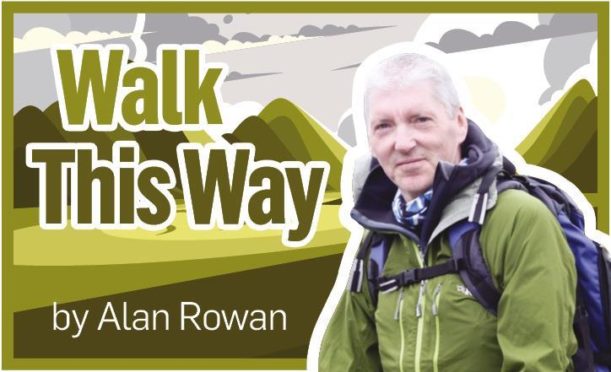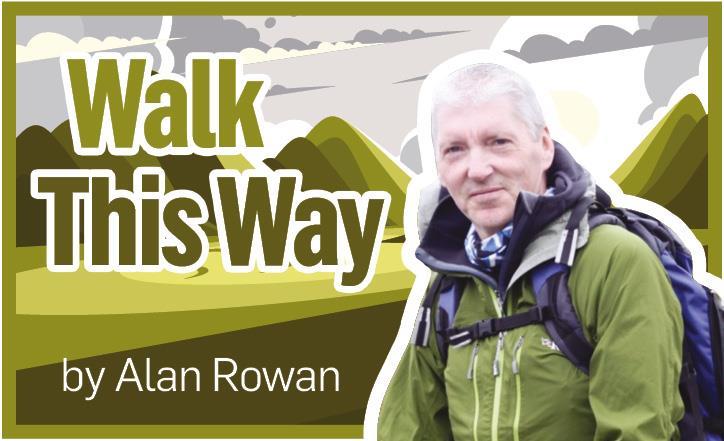 The mercury had dropped below zero and the wind had a ferocious bite, but within minutes of leaving the car I knew this was going to be a good day out.
As I made my way along the iron-hard track, I had company: two birds of prey, effortlessly circling overhead, dark silhouettes against the burgeoning light breaking over the landscape.
They vanished as quickly as they had appeared, but the mood had been set. Their silent elegance was an instant tonic, a good omen for this walk.
I was heading for the rounded hill of Manywee and a circuit which would bring me back along part of an old and largely forgotten section of a drove road which linked Glen Moy and Glen Clova.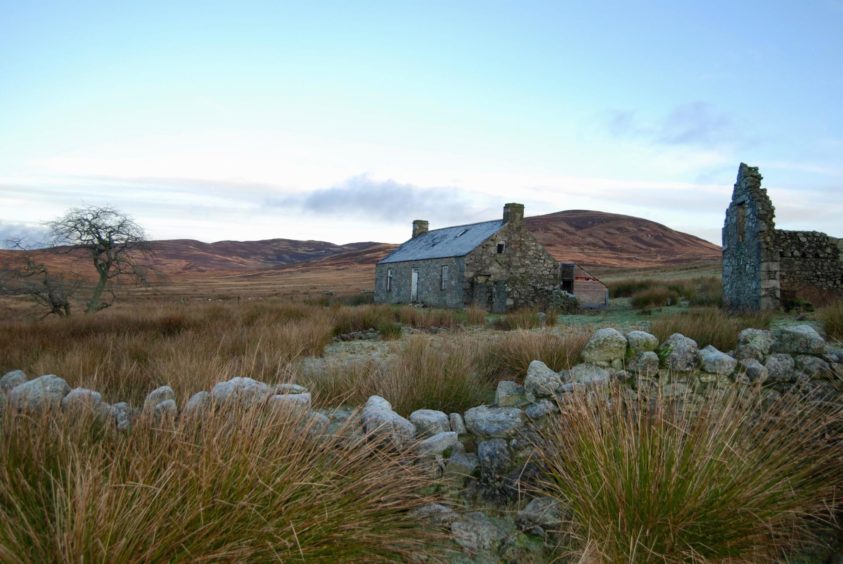 Glen Moy is one of the quieter Angus glens but it offers a wide range of options over a range of rolling hills which can be linked in many different combinations.
The small parking area on the west side of the stone bridge just below the farm of Glenmoy was the starting point. A few steps north, and I took the track on the left which curved round to the steading ruins of Glencuilt.
I ignored track branches left and then right – many of these are recent additions and not marked on older maps – sticking to the main drag which continued across the lower slopes of Craigthran before twisting upwards. There are two tops, both sitting just off the track, the second being the higher. When the track started to swing down to the right, I left it, keeping straight on for the short but pathless push to the substantial cairn on Manywee.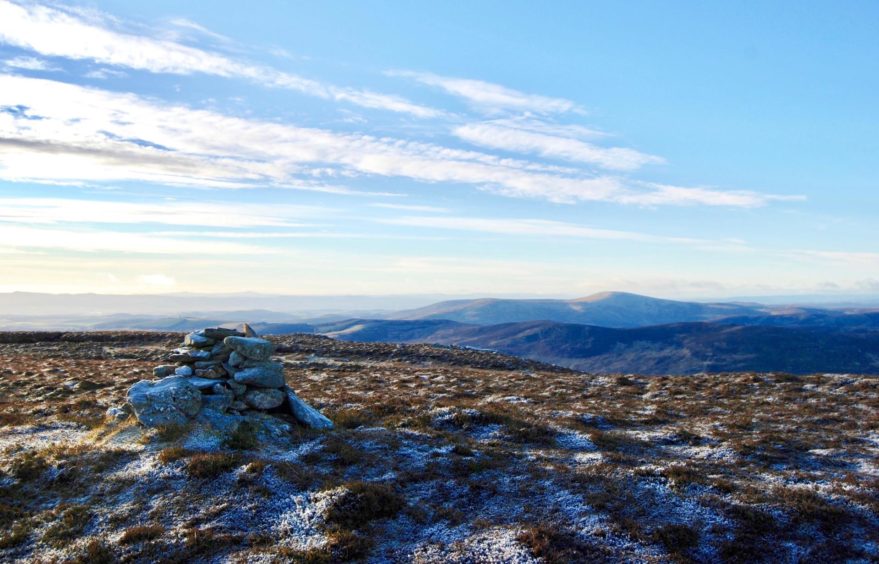 This meant crossing a double line of wire fencing, but there was no real problem. The fence is a handy guide for the drop south-west over fairly rough heather and boulder ground. A small wooden shooting hut is passed on the rise to the Tops of Fichell.
The route continued gently south over the imperceptible rise of The Aud to reach a col and a metal gate to the right. This is the point where you can shorten the walk: staying with the main track will take you back to Glencuilt, saving about five kilometres, a bit of ascent and a couple of hours.
The drove road lay down to the right at Gella Farm, so I dropped east on the new track, then skirted the farm to continue south. I had been sold on the romance of this route but there was a certain amount of disappointment – this once busy right of way was heavily waterlogged in places, a mudbath in others, churned up by farm traffic and cattle. Further on, there were signs of an older passage, the remains of a drystone wall and a gentler, grassy track.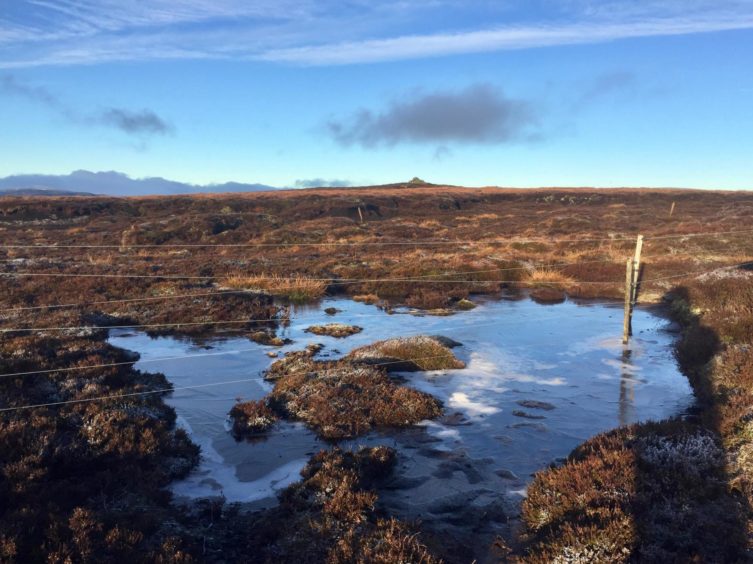 Underfoot conditions did improve slightly. The track passed the former Girlguiding outdoor centre at Brocklas, now renovated after years of being boarded up, and ran alongside a plantation before emerging at Kinrive.
The route continued round the farm buildings where I turned left on to a minor road. Just before a bridge linking to the Glen Moy road, I went through a metal gate to follow a path marked on the map allegedly heading north by the river.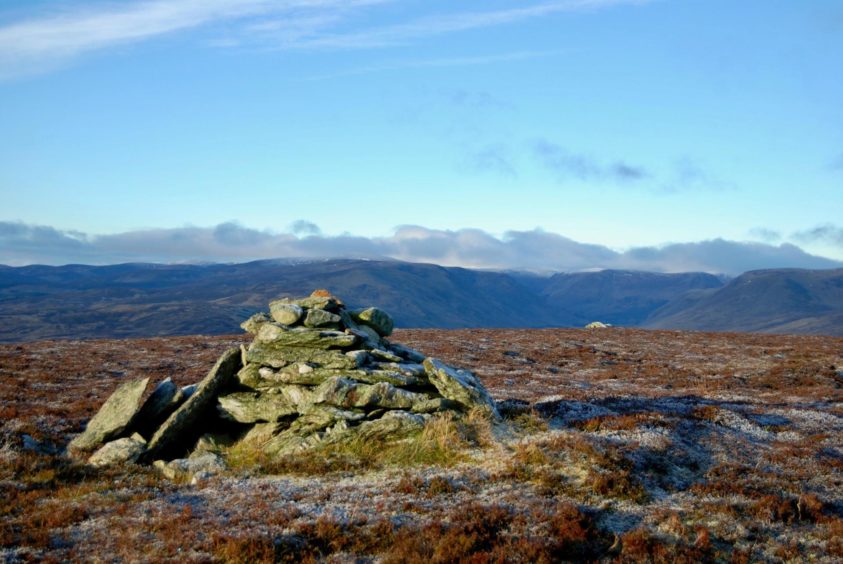 I soon realised this path may have been a work of the imagination. There were lines through the vegetation but these were more likely caused by many feet trying to find a path. The easier option was to scale the short embankment to the left and stay high, keeping to the edge of the plantation.
I decided to abandon the constant search for the path and crossed the stream at a convenient point above the junction with the Burn of Glenmoye to take a direct line over soft ground to emerge on the incoming track just a few minutes from the bridge.

Route:
1.     Head N from parking and take track on left to Glencuilt ruin.
2.     Ignore left turn, then right and follow track N then NE to twin tops of Craigthran.
3.     Leave track as it starts to swing right to drop N over pathless terrain for short rise to Manywee, crossing fence to reach summit cairn.
4.     Leave cairn and head SW by fence, dropping to col then rising again over Tops of Fichell.
5.     Drop to pick up track coming in from left which continues S over The Aud until reaching gate on right at col (those wishing shorter day can stay on main track which leads back to Glencuilt).
6.     Go through gate and follow track down to farm at Gella.
7.     Turn left and take track running S from farm, passing house at Brocklas, to reach Kinrive and follow round farm buildings to reach minor road.
8.     Head N for short distance and just before bridge, go through metal farm gate and head N.
9.     After crossing stream, take direct line NE over open ground to reach initial track short distance from parking.
Lowdown:
Distance: 17km/10.5 miles
Ascent: 630m/950ft
Time: 5-6 hours
Grading: Estate and farm tracks, faint paths and rough ground. One sustained ascent, suitable for relatively fit walkers. High featureless terrain, can be tricky in poor visibility. Route can be shortened. Dogs on leads at request of estate due to farm livestock and game birds.
Start/finish: Parking area by bridge over Burn of Glenmoye (Grid ref: NO 402646), reached by minor road from Cortachy.
Map: Ordnance Survey 1:50,000 Landranger Map 44 (Ballater & Glen Clova); Ordnance Survey 1:25,000 Explorer sheet 389.
Tourist Information: VisitScotland, Dundee iCentre, 16 City Square, Dundee, DD1 3BG (Tel: 01382 527527).
Public transport: None.