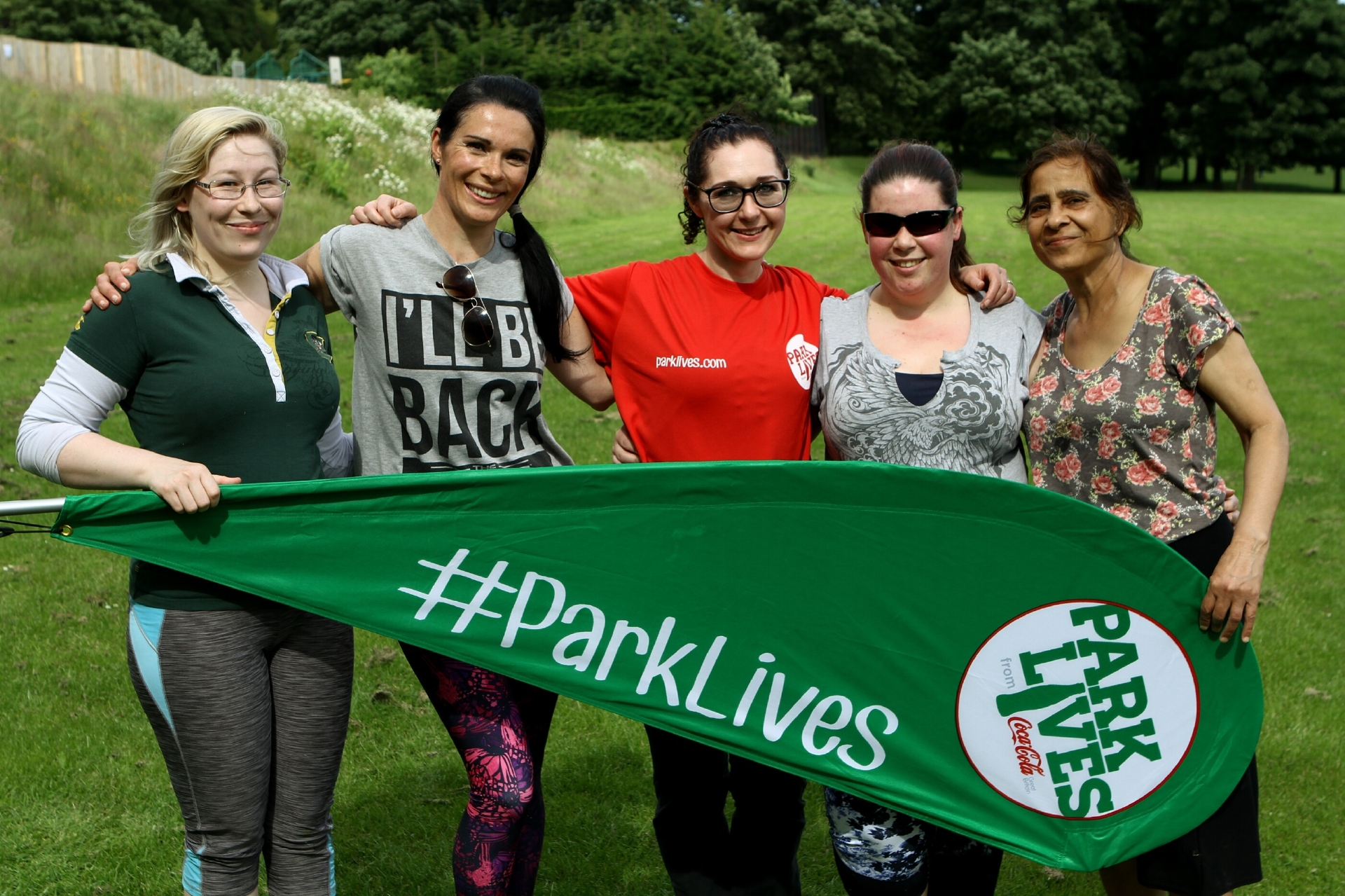 Hundreds of free activity sessions are being hosted in parks and green spaces this summer as ParkLives comes to Dundee. Gayle Ritchie gets stuck in
I'm lying on my back, gazing up at an ocean blue sky as little fluffy white clouds drift by.
I've reached the end of a "flow and tone" session – a mix of pilates, yoga and tai chai – and I'm feeling extremely chilled out.
It might come as a surprise to discover that this class takes place in the heart of one of Dundee's parks.
It's one of the activities on offer via a new initiative called ParkLives, a free, fun and family-friendly way of getting outdoors and enjoying your city's green spaces.
Whether you're doing zumba, tennis, orienteering, archery, pitch and putt or buggy fitness, the activities are designed to appeal to people of all ages and abilities.
The family fun sessions are proving hugely popular, with old school games like rounders, skipping, tig and ball activities, plus "messy play" for the under-fives.
For those wanting a good workout, there's the energetic Capoeira – a Brazilian martial art that combines elements of dance, acrobatics and music.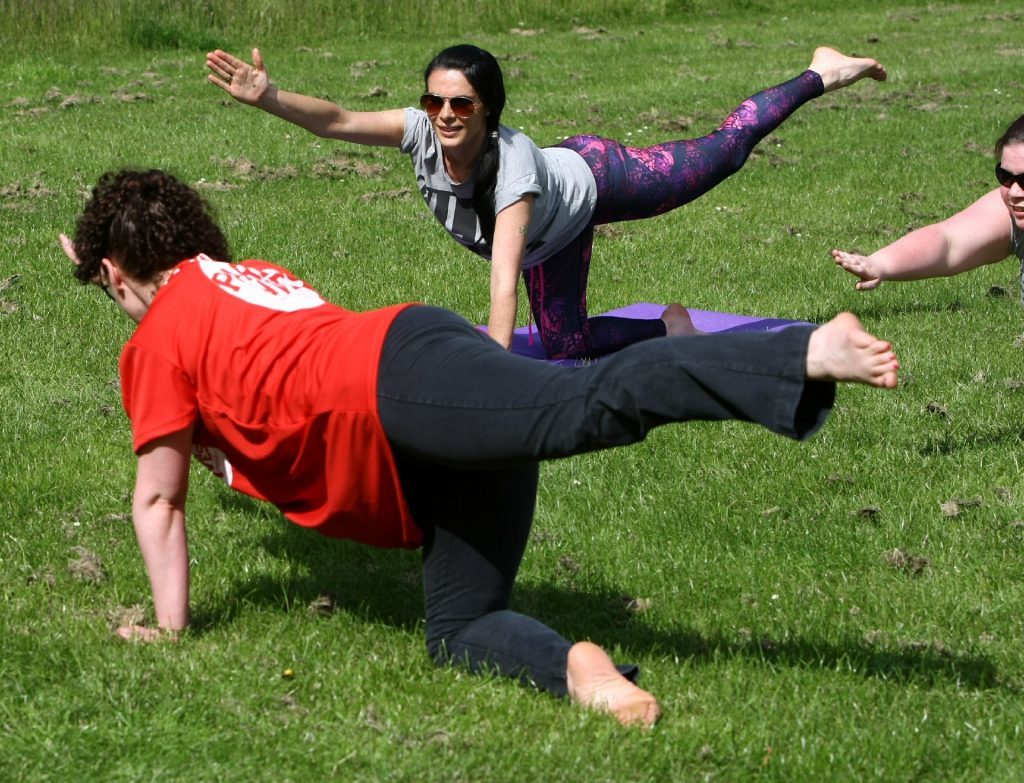 Having planned an evening jog in the country, I opted for a more relaxing ParkLives afternoon session, hence "flow and tone" in Dudhope Park.
Run by Ashley Barclay, you can push yourself as much or as little as you like.
The most important thing – and something you need to get right – is posture.
"There's no point in doing five million crunches if your posture is wrong," says Ashley, watching as I wobble and shake during an attempt to do a yoga pose called "the tree".
The three other people in my class – Rebecca Corner, Gemma Corner (they're sisters), and Meena Sharma – look like they've done this before, but they tell me this is their first time.
Throughout the hour-long session, we work on strength and flexibility, using tai chai to loosen the joints and warm up, before moving into yoga poses such as the downward facing dog, the swan and the warrior.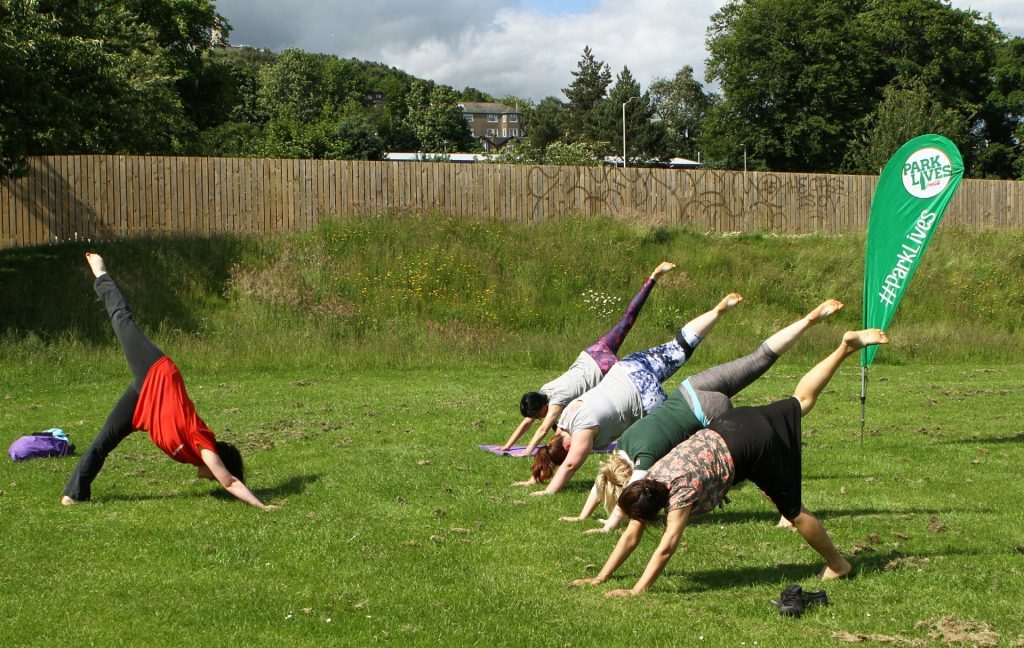 We also do some lunges and extended stretches, which raise the heart rate and have us all begging for respite!
The most challenging movement, for me at least, is the scorpion. This general fitness move, designed to strengthen the abs, has us bringing our knees up to our ribs, increasing the pace until we're ready to drop. Having just done a series of pilates abs exercises, it's tough – you can definitely feel it working.
The session is followed by a wonderful five minutes of pure relaxation. We simply lie back, breathe deeply, close our eyes and enjoy the sensation of doing absolutely nothing.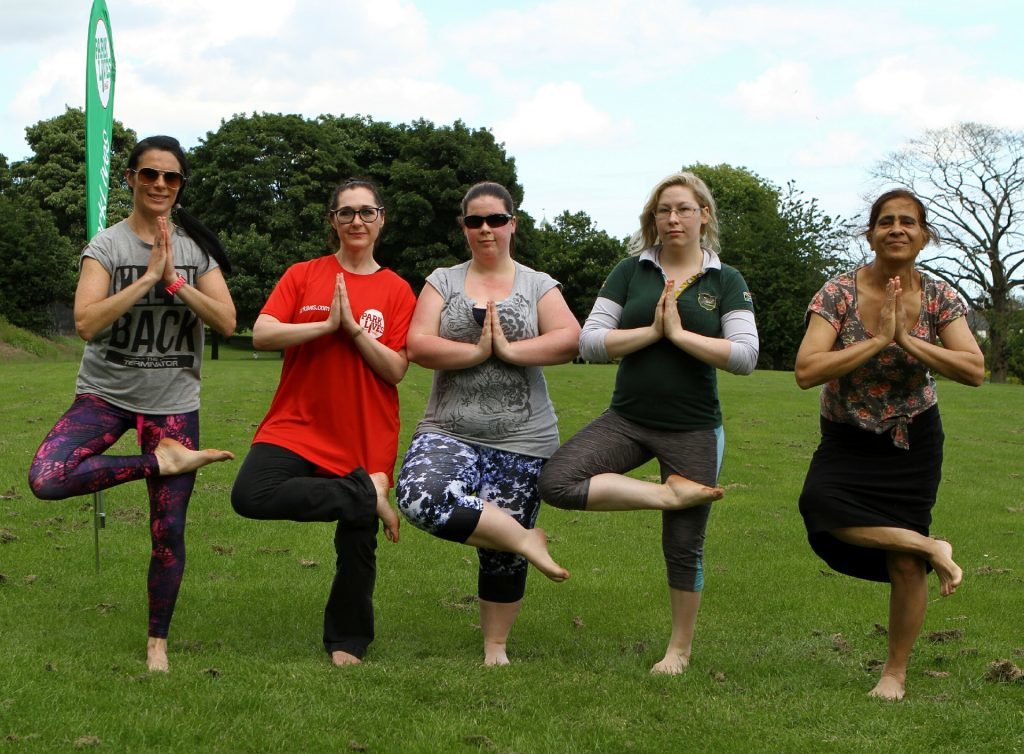 We've been lucky with the weather but what happens if it rains?
"The ambition is to have all the sessions outdoors and we'll run them in the rain if possible," Ashley tells me.
"If it's really dreadful weather, we might be able to stage them indoors, but the focus really is on getting people outdoors and into the fresh air."
This is why the Dudhope Park sessions are being moved to South Road Park from July 5. It's beside the Lynch Sports Centre and there's access to toilets.
ParkLives is a national programme from Coca-Cola Great Britain, delivered in partnership with Leisure & Culture Dundee and Dundee City Council. It was launched in Dundee this summer.
The action runs until October with sessions runs in six parks across Dundee including Baxter's Park, Castle Green, Camperdown Park and South Road Park.
Some of the activities, like "flow and tone" and Capoeira, are aimed at adults, but many are for families and young children.
Graham Wark, head of Leisure and Sports at Leisure & Culture Dundee, said: "We're keen that families get involved in keeping fit and having fun together. Our parks are beautiful green spaces and are a superb location for these events. I hope as many people as possible check out what's on and sign up to take part."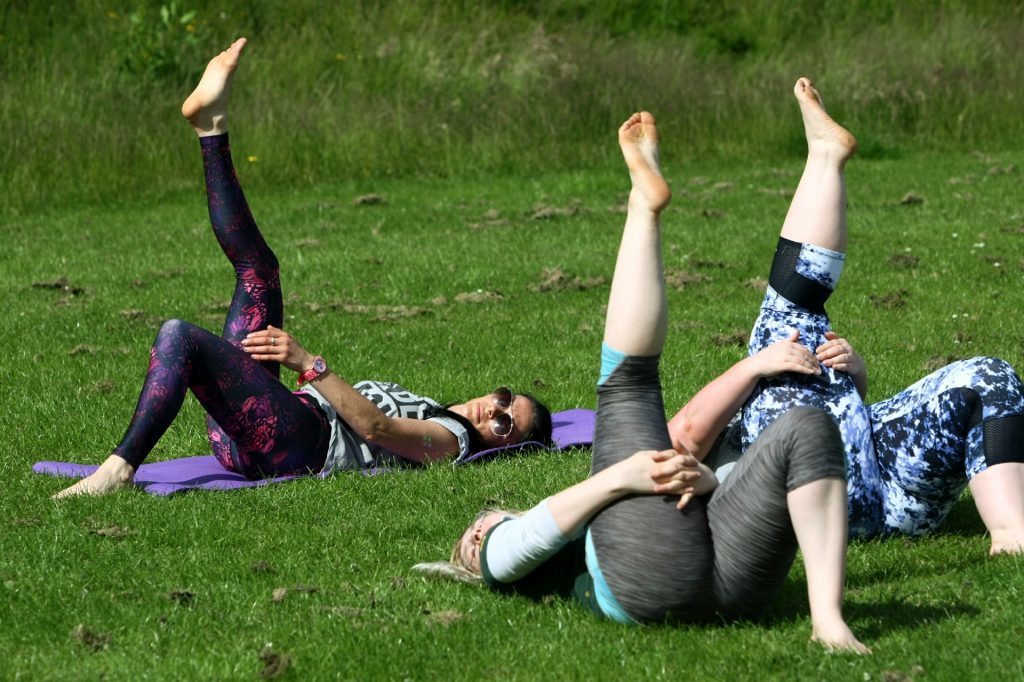 info
ParkLives launched in 2014 and is part of a £20 million commitment by Coca-Cola Great Britain to invest in community-based projects that help people be active. The programme now runs in ten cities across the UK including Dundee and Glasgow.
A full timetable – including a postcode-led local park finder – can be found at www.parklives.com where people can register to book a free activity session.
The sessions, which are led by a trained activity leader from the local area, are free but should be booked in advance.