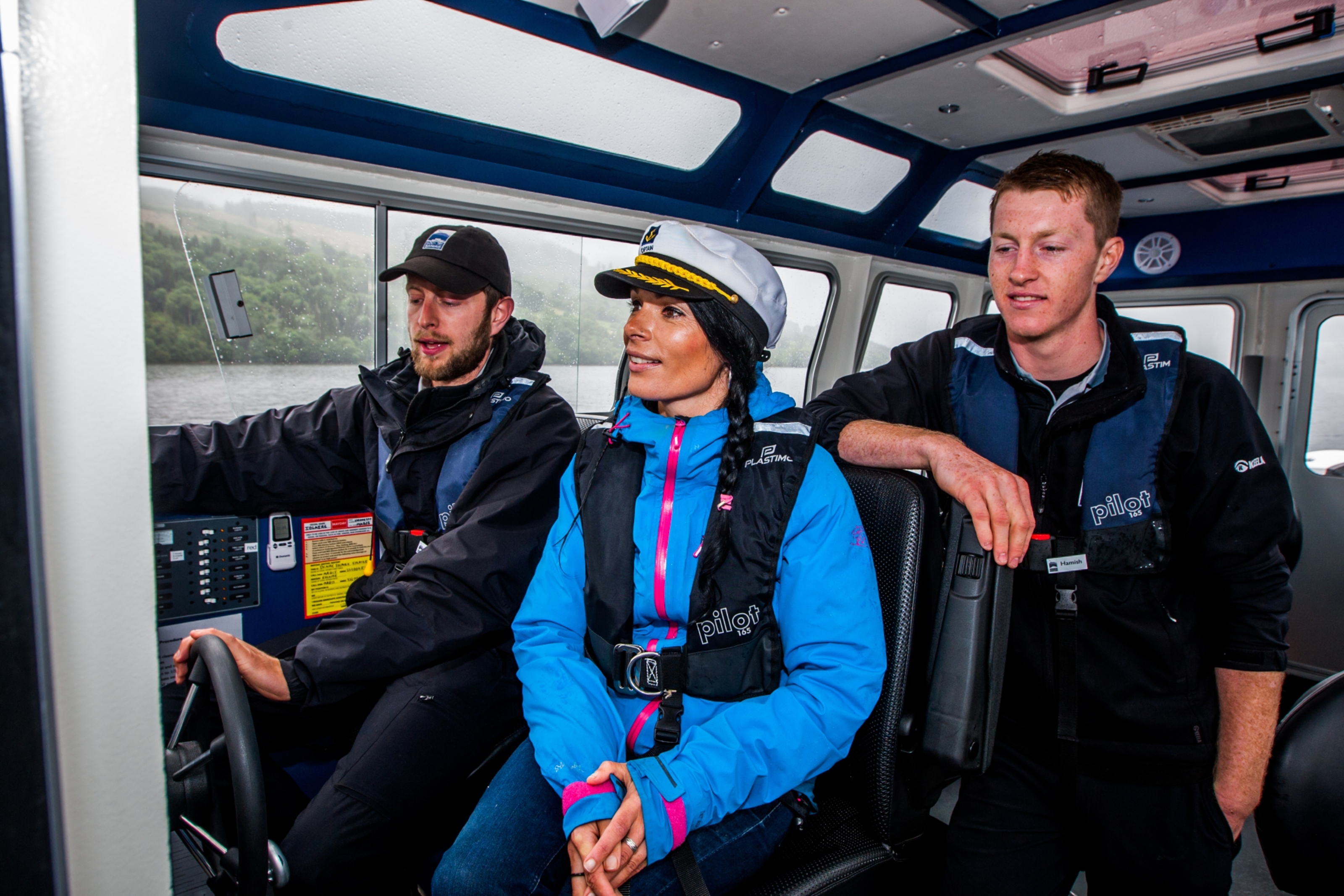 A boat trip that brings the heritage and history of Loch Tay to life is a summer must-do. Gayle braves the rain and enjoys a cruise with a difference
Driving to Kenmore through a torrential downpour, I'm a tad worried the boat trip I've booked on Loch Tay will be a wet washout.
I need not have fretted though, as the custom-built boat is a cabin RIB – perfect for keeping passengers cosy and dry.
Billed as a history, heritage and folklore cruise, the first trip with the brand spanking new boat was launched in April by Aberfeldy-based Highland Safaris.
It seems the rain has put a lot of people off today, so I'm lucky enough to have the 12-seater vessel to myself.
Greeted on board by skipper Alex Martin and crewman Hamish Brown, the guys kit me out in a life jacket and run through a brief safety induction.
As we putter out into the middle of the loch, Hamish regales me with fun facts.
"Loch Tay is the sixth largest loch in Scotland at almost 15 miles long and around 520ft deep at its deepest point," he says.
"The top speed the boat reaches is 42 knots, which is about 50mph – it's one of the fastest boats on the loch.
"But this is about enjoying the cruise, seeing the sights and learning about the area's heritage and history."
We pick up speed as we head towards Priory Island, and here, Hamish comes into his own.
"At one time, the priory was occupied by nuns who came ashore to Kenmore once a year – to get drunk in the pub," he beams.
"And back in the 12th century, Queen Sybilla died on the island. Then Clan Campbell built a fort there in the 16th century, the ruins of which still stand today."
As a thick mist covers the loch and surrounding area, visibility is limited, but the lads are full of information about the Highland Clearances, and Ben Lawers, which towers nearby, although we can't see it.
They're hugely keen on their myths and legends, and take great relish in telling us about the Lady of Lawers, a soothsayer from the late 17th century.
"There are still three prophesies that remain unfulfilled," says Hamish, with a cheeky wink.
"One is that a ship driven by smoke will sink in the loch with great loss of life." Let's hope that one doesn't come true then!
On a more uplifting note, the guys love telling me about the Loch Tay Kelpie.
Apparently, the mythical water horse can take on the form of a handsome man. Hmmm, sounds good.
"Fancy feeding him some oats?" asks Alex. I can't resist, and scatter a few handfuls over the edge of the boat in the vague hope that a hunk might appear.
No such luck.
"We didn't tell you the whole story," grins Hamish.
"The handsome man drags unsuspecting women down into the cold, dark loch and devouring them!"
Just as well he didn't show up then!
As we turn to head back to base, the boat passes the Scottish Crannog Centre and we enjoy a fantastic view of the reconstructed ancient loch dwelling.
It's not the only crannog in Loch Tay – there are at least 17 others.
"They were made so that they were in view of hill forts," explains Hamish.
"They lit signal fires on top of them like beacons and acted as a warning system."
There's plenty of opportunity for wildlife watching and passengers are given their very own pair of binoculars.
If you're lucky, you might spot and osprey or a golden eagle, but we have no such luck today.
As we reach Kenmore, the sky clears and the sun comes out. Typical.
But truth be told, the dreich weather didn't stop us from having a fantastic and inspirational journey.
The safari is a great way of learning more about the area, whether you're a local or a tourist, and the upbeat chat from the lads is sure to put a smile on your face.
info
Loch Tay Safaris last 1.5 hours and run until the end of October this season.
Trips on the 12-seater boat, which are £30 per adult, £20 per child, and £95 per family, can be booked at www.lochtaysafaris.net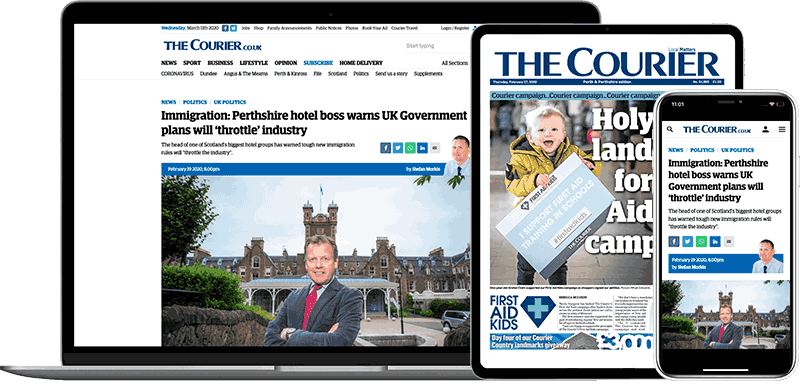 Help support quality local journalism … become a digital subscriber to The Courier
For as little as £5.99 a month you can access all of our content, including Premium articles.
Subscribe