Golden beaches, rock pools, wonderful wildlife, wide expanses of sand dunes and flower-strewn cliffs – you'll discover all of that and more if you explore the gorgeous Angus coastline.
Even better – get involved in some of the events being run during the very first Angus Coastal Festival, which kicked off on September 7.
An opportunity to explore one of Scotland's hidden corners and discover the region's rich natural history, the festival programme features a mix of walks, talks, workshops, coastal bike rides, library exhibitions and family events such as rockpooling, planting flowers and storytelling.
"The point of the festival is to raise awareness of the wonderful wildlife and very special habitats in Angus," said Catherine Lloyd of Tayside Biodiversity Partnership.
"We all know how fantastic the Highlands and Western Isles are, but Angus is very much a hidden corner.
"The festival is an opportunity to look deeper into the natural world, explore golden beaches, rock pools, wildflower meadows, sand dunes and cliff tops and find out about the wildlife that relies on these habitats, the famous geological features, and discover the myriad projects already under way.
"One of these is the Small Blue Butterfly project where kidney vetch seeds and plants are being grown in specific places to help safeguard Britain's smallest and increasingly-rare butterfly."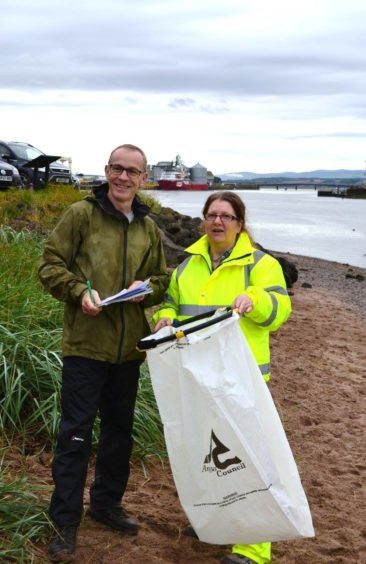 Catherine said the first festival has been organised "on a shoestring", with very little funding but a "lot of goodwill" from various organisations including Carnoustie Links Trust.
While the festival promises to be great fun, it also has a serious environmental message to get across.
"It's important to have fun whilst at the same time safeguarding the environment," said Catherine.
---
>> Keep up to date with the latest news with The Courier newsletter
---
"If we love the area we live in or visit we will want to look after it and that naturally leads to asking how we can take care or improve our surroundings.
"With the publication of the 2nd Edition Tayside Biodiversity Action Plan (2016-2026) there are more than 400 actions to achieve.
"Some actions need to be achieved by specific organisations, local authorities or community groups; other actions are generic and anyone can contribute.
"The partnership's strap line has long been 'Every Action Counts' and that means all the individual actions anyone can take, as well as contributing to citizen science surveys, such as counting numbers of swifts or reporting a Barn owl sighting, are very important."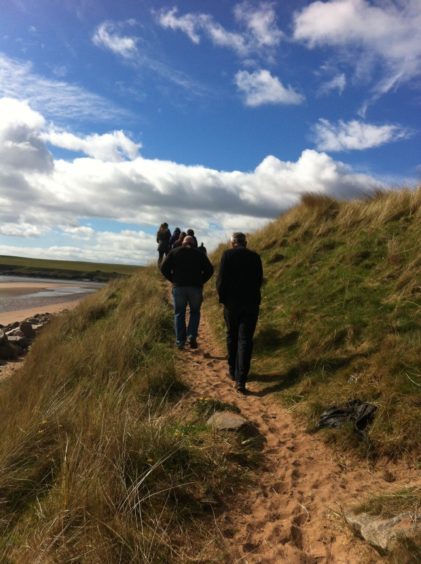 One of the highlights of the festival will be welcoming sci-artist Julia Barton. She will bring her unique ideas on plastic pollution to Carnoustie and East Haven in the form of a "LitterCUBE".
The second week coincides with the Marine Conservation Society's Big Beach Clean campaign and organisers will be working with the MCS and volunteers to clean as many Angus beaches as possible.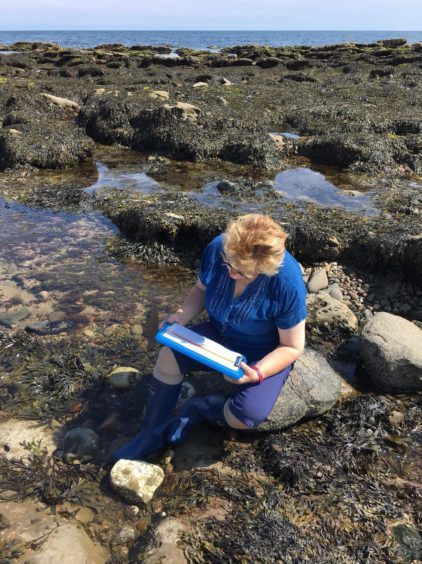 The festival, which runs until September 17, is equally for people who live close by or those who live many miles away.
All ages are catered for and nearly all events are free of charge, but need to be pre-booked as soon as possible. www.eventbrite.co.uk