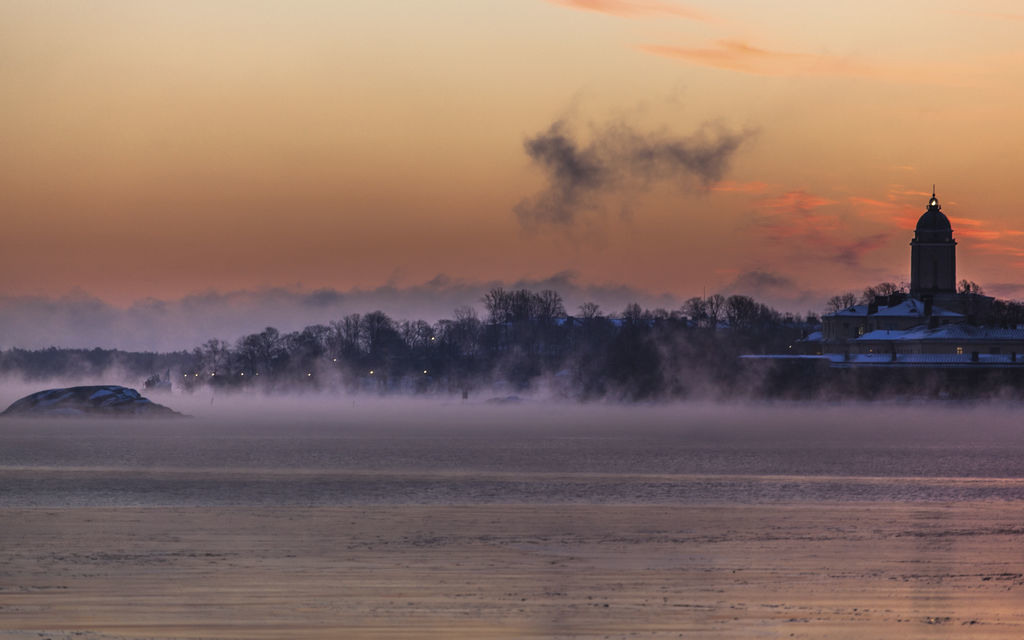 Graham Gibson explores the capital of Finland, a vibrant seaside city of beautiful islands and green parks
Simmering in an outdoor city centre Jacuzzi moments after an invigorating dip in the Baltic Sea, it's easy to fall for Helsinki's charms.
The Baltic Sea may have been frosty but Helsinki proved to be nothing of the sort.
Offering up friendly people, delicious food and gorgeous scenery, the Finnish capital is hoping to make a name for itself against more familiar Nordic destinations such as Copenhagen, Stockholm or Oslo.
With Finnair having launched a new service direct from Edinburgh – which takes less than three hours – it has never been easier to get there either.
Finnair will operate up to five flights a week this summer which, as well as offering the chance of a fantastic city break, will allow passengers from Scotland to take the shortcut to Asia with just one fast transfer via the Finnish capital.
Helsinki Airport has grown into a major transfer hub for Europe to Asia, with Finnair offering 77 weekly flights to 17 Asian destinations from Helsinki Airport in summer 2016.
Travellers can journey from Edinburgh to Hong Kong, Beijing or Seoul in less than 15 hours.
The city is also within touching distance of Tallinn (Estonia), via ferry in two and a half hours, and St. Petersburg (Russia), via train in around three and a half hours, should anyone fancy a day trip out of Helsinki.
Of course, Finland's tourist chiefs are hoping that travellers will opt to savour the delights that their capital city has to offer before they move elsewhere.
With Finland preparing to celebrate its 100th birthday next year there can be no better time to see what the country's capital has to offer.
Finland was a part of Sweden for around 700 years before it was ceded to Russia following a bloody war in 1808. The Russians then ruled the area for just over 100 years before Finland finally gained its independence in 1917.
The Fins are preparing a 12 month celebration throughout 2017 to mark their countries independence with the centenary theme of 'Together'.
And one of the past times that the natives enjoy doing together more than anything else is the traditional Finnish sauna.
Trust me. Should you ever be brave, or stupid, enough to dip a toe in the Baltic Sea, nothing will heat you up quicker or provide a more welcoming sight than a sweltering sauna.
We were taken on a short, three-minute boat ride from the Kaivopuisto Park beach to the small, island of Uunisaari.
Terraces and dressing rooms can be found within all of the three saunas and in the winter time there is a hole in the ice where you can swim if you've got the courage.
Our group never had the ice to contend with but our trip into the bracing Baltic very much felt like a sea that was completely frozen over mere weeks earlier.
Guide Karri Korppi encouraged our group to follow the Finnish tradition of going au natural within the sauna.
According to Karri a visit to a sauna by a pair of young lovers was the first sign that their relationship was truly becoming serious, because they were now comfortable with each other in any surroundings.
However, he was also keen to point out, for the shy amongst us, that there was no need for visitors to go fully naked should they not wish to do so.
There was also a hot water Jacuzzi outside where we were able to relax and enjoy the beautiful scenery of the Helsinki coastline.
Throughout the city the Russian influence on the architecture is abundant, particularly in the resplendent Senate Square.
However, Helsinki is barely 200 years old as a capital so to delve deeper into Finland's history it's worth a trip to the medieval city of Porvoo, which is less than an hour away.
Founded nearly 800 years ago, Porvoo is the second oldest city in Finland and evidence of its long history can still be seen and felt as you walk its charming streets.
Old Porvoo is like one huge museum. It has retained its traditional shape right down to the colourful wooden houses and cobblestone streets.
The area is home to many lovely restaurants, cafés and shops, including Pieni Suklaatehdas (Little Chocolate Factory) where customers can even watch the delicacies being made as the kitchen opens up into the shop.
For more savoury offerings the excellent Gabriel 1763 restaurant boasts a fine pizza menu, including some with reindeer meat, giving you a taste of Nordic nature at its best.
Not too far from Porvoo is Ramossa Lodge, a fantastic wilderness-style retreat in the moose forests of Ilola.
The private forest property includes its own private idyllic lake, while all the buildings for the guests are unique handmade log houses.
When we arrived owner Jussi Pekkinen, a former banker, and wilderness guide Sami Talsi had the lakeside campfire blazing and welcomed us with coffee and pastries.
Ramossa offers tailormade outdoor experiences in an authentic Finnish style. Visitors can relax by hiking, fishing, birdwatching or swimming and using the sauna.
The hunting of pheasant, hare and grouse is also possible, while the wintertime activities include snow shoeing, ice swimming and ice fishing.
Back in Helsinki, a short ferry ride out of the city centre is Suomenlinna fortress, which has served in the defence of three realms: Sweden, Russia and Finland.
In 1991 it was added to the UNESCO World Heritage List as a unique monument of military architecture.
You can spend half a day walking around this old bastion fort. It was first constructed by the Swedes in 1748 as a defence against the Russians. And when the Russians took over Helsinki in 1808, they used it as a garrison.
It was eventually taken over by Finland in 1918, and is now a park and functioning residential area.
There are plenty of options for staying in central Helsinki, with the Kamp collection boasting ten different hotels from budget to luxury options.
Our five-star Hotel Haven provided a relaxed and friendly atmosphere alongside excellent accommodation, food and facilities.
Should you wish to sample the city's lively night life, it boasts a growing cocktail culture. Bars such as A21 — with its menu of unique Nordic-themed treats — or Pastor, which recently won the first ever Helsinki Cocktail Competition with a drink inspired by Finnish icons The Moomins, offer up tasty treats.
In only a few days Helsinki proved to be a friendly and vibrant city that is sure to prove a hit with visitors, aided by the new Finnair service and the approaching independence centenary celebrations.
FACT BOX
Finnair operates three flights a week between the two cities, with a five-times-weekly service operating between 20th June and 14th August 2016. Fares start from £162 return including all taxes and charges. www.finnair.com
Stay at Hotel Haven from £136 per night including breakfast. www.hotelhaven.fi/en
Finnair flies between Edinburgh and Helsinki allowing passengers from Scotland to take the shortcut to Asia with just one smooth and fast transfer via the Finnish capital.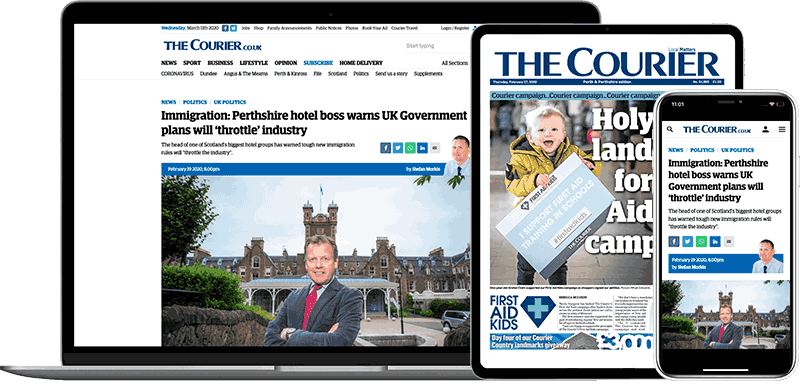 Help support quality local journalism … become a digital subscriber to The Courier
For as little as £5.99 a month you can access all of our content, including Premium articles.
Subscribe