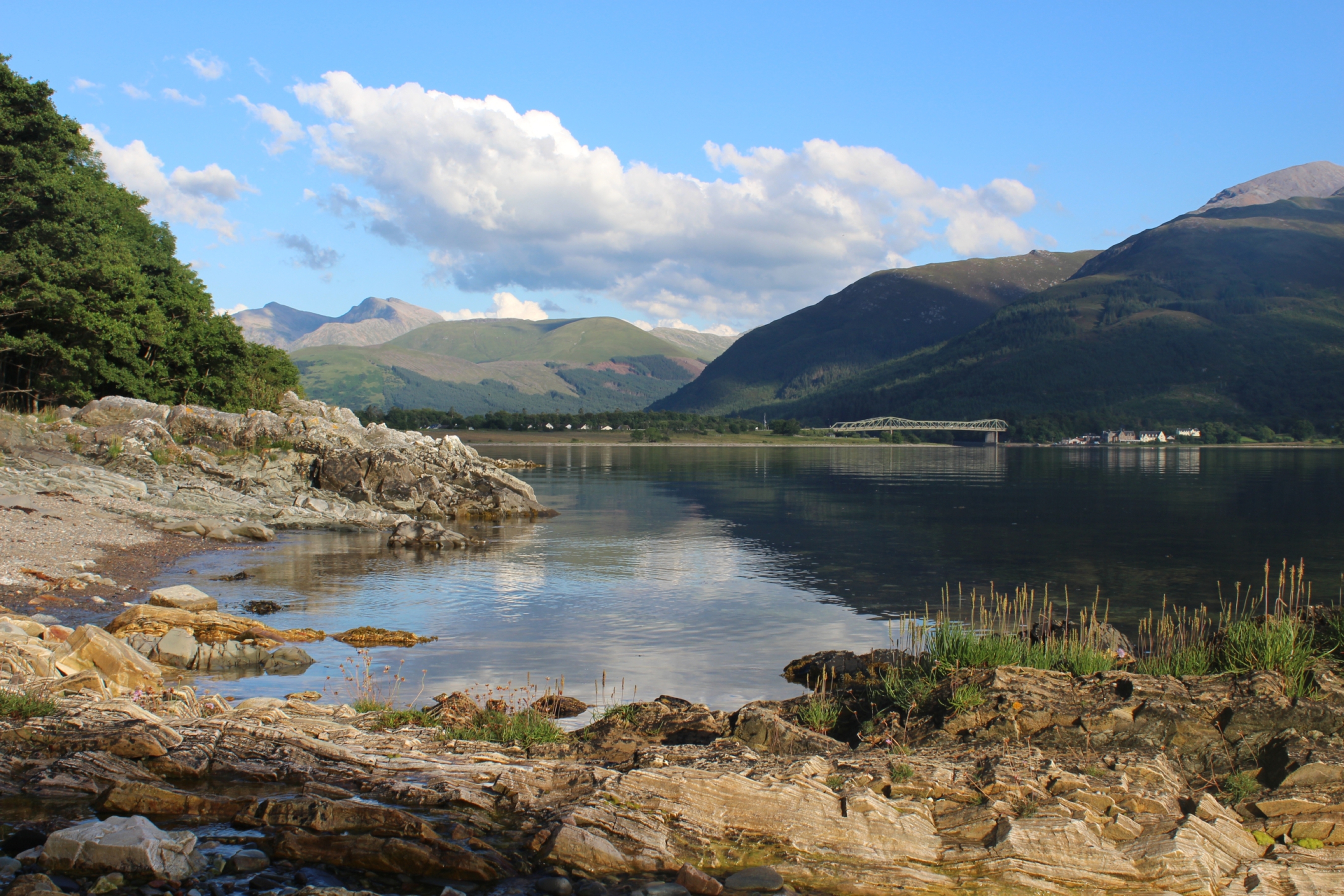 Hiking, ice climbing, sea kayaking, glamping…Gayle Ritchie enjoys a week of outdoors adventures in Lochaber
My left leg is shaking like Elvis on speed and my heart is threatening to burst out of my chest.
I'm clinging to the top of the world's biggest indoor ice wall…which is pretty terrifying for someone scared of heights.
"Can I come down now?" I beg my instructor, who is way, way down below.
I've signed up for an ice climbing taster at the Ice Factor in Kinlochleven, and my adrenalin is through the roof.
The session shows me how to use ice picks and crampons, and crucially, how to hack my way up nearly 40ft of vertical ice.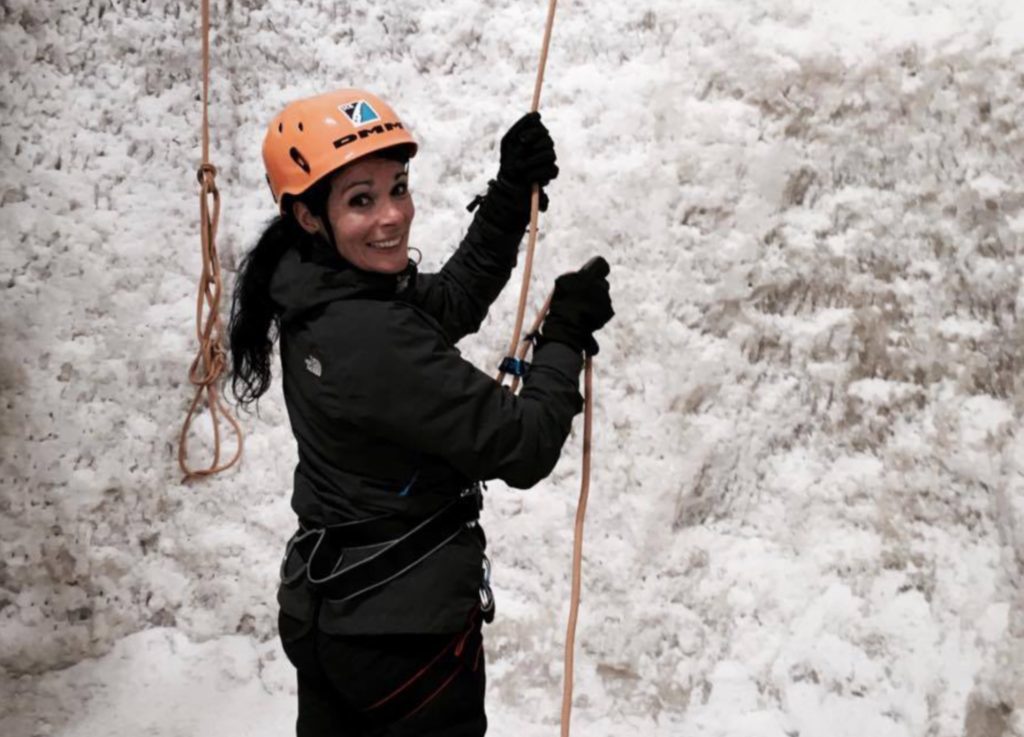 In the afternoon, I join a group on the outdoor aerial adventure course.
If only I'd read the flyer in advance, which says you'll experience "a gut swooping adrenaline rush" as you're winched 50ft in the air, then swung nearly 100ft. The circuit, which is 10m above the ground and includes a tight-rope walk, "swaying log challenge" and "leap of faith" across a gaping chasm, is certainly not for the faint hearted.
As a girl who loves adventure and all things outdoorsy, the Fort William and Lochaber area is the ideal place to spend a week or more.
The region has everything – mountains, sea and fresh water lochs, canals and glens, the most westerly point in Britain (Ardnamurchan), the second deepest loch (Loch Morar), the highest mountain (Ben Nevis) and historic Glencoe with its amazing scenery.
Eating out forms a huge part of any holiday and once I've walked my quivering legs back to normal with a stroll up to the impressive Grey Mare's Tail waterfall near Kinlochleven, I make a beeline for Lochleven Seafood Cafe.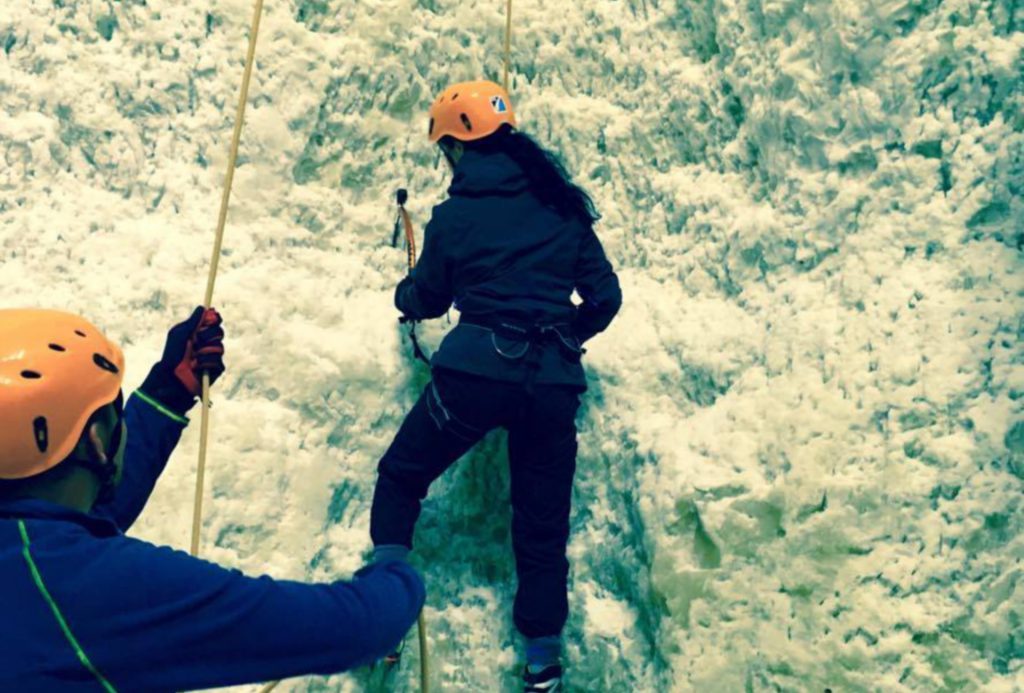 Here, seafood is caught locally, stored in tanks and cooked to order; it really couldn't get any fresher and I gorge on oysters, langoustines and smoked salmon until I'm fit to burst.
My bed for the night is at the four-star Highland View B&B in North Ballachullish. From my bedroom window, the views of Loch Linnhe and the Ardgour mountains are breathtaking and I walk down to the lochside to watch the sunset.
I enjoy a fantastic night's sleep in the comfy superking bed, and wake to an amazing breakfast of smoked salmon and scrambled eggs, served by jovial hosts Karen and Colin.
It's a (rare) scorcher of a day so I decide to scale the two Munros of Buachaille Etive Beag.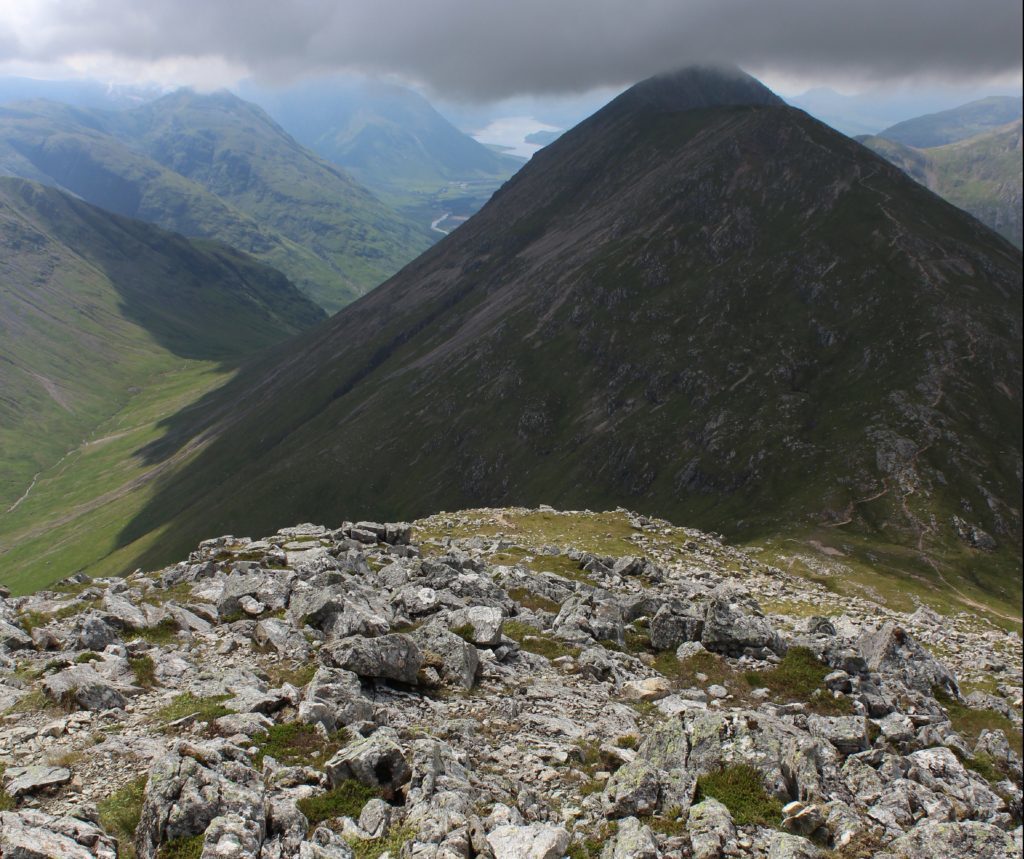 It's a magnificent ridge, offering superlative views down Loch Etive and of the surrounding peaks of Glencoe. It's a steep but fairly straightforward ascent up the first peak, Stob Coire Raineach (925m) and I enjoy a sunkissed picnic on the bealach before tackling the sharp ascent up the summit cone of Stob Dubh (956m).
Back at the car, I roll up my trousers and cool my feet in the crystal clear burn which cascades along the glen before stopping in at the Clachaig Inn for a lager shandy.
Tonight's accommodation is at the Snowgoose Mountain Centre's Smiddy Bunkhouse at Corpach, a few miles from Fort William and overlooking the Caledonian Canal.
I've got a four-bed en-suite bunkroom all to myself with use of the open plan living and dining area and kitchen.
The place is spotless and over coffee, I discuss with owners Tina and John Cuthbertson some of the options for exploring the area.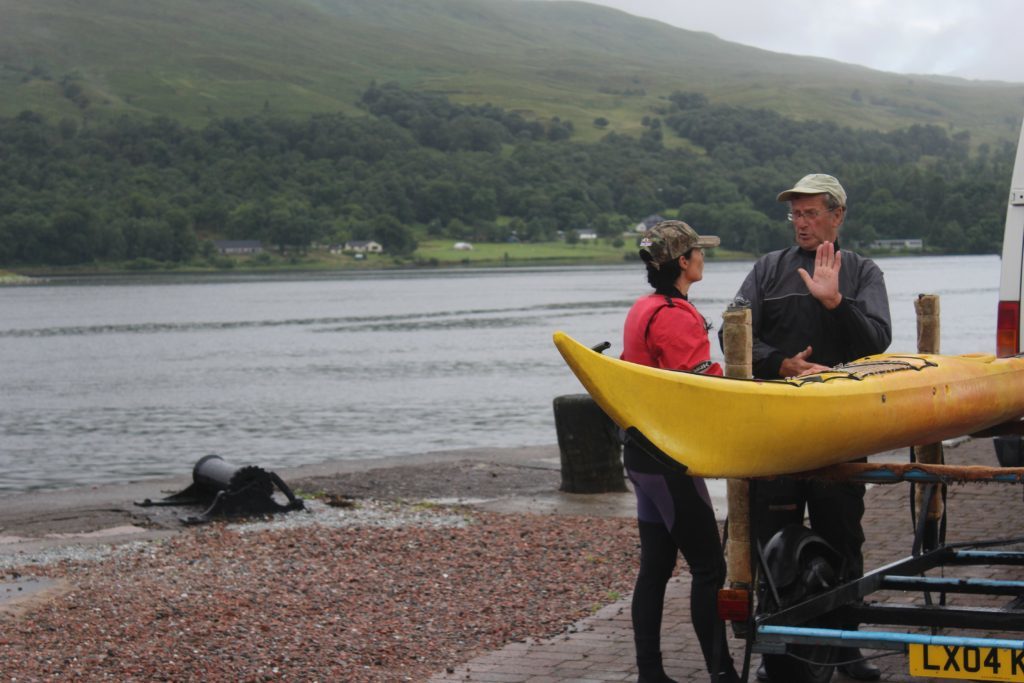 I take John up on his offer of sea kayaking round Loch Eil the following morning and as luck would have it, the sun is blazing when we meet.
If anyone can teach you how to kayak, instructor John, whose mountain and paddling experience spans 40 years, can.
He's professionally qualified and also offers instruction and private guiding in open canoeing, rock and ice climbing and abseiling, mountain walking, winter skills, and dinghy sailing.
Once we're kitted out with bouyancy aids, John shows me how to get into the kayak with dignity, and how to paddle correctly. Get that right and you shouldn't find it tiring, he tells me.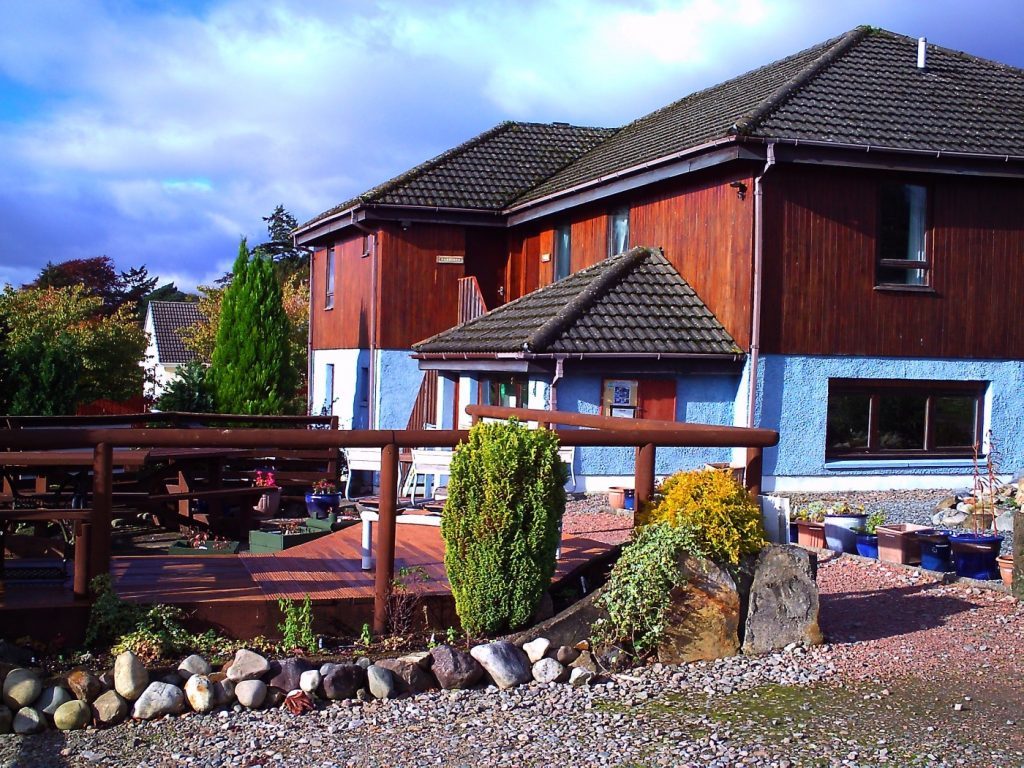 When we're afloat, we paddle out onto Loch Eil, with John explaining tidal systems and navigation and revealing fascinating facts about the history of the area, all in his own inimitable style, with his dry, Yorkshire sense of humour.
We paddle up to a couple of ship wrecks and I listen, spellbound, as John gives me a rundown of how they came to be.
It's been a fantastic morning and I've learned a lot, but most importantly, I've learned how to sea kayak properly, and John is very keen to promote good technique "for enjoyment and safety".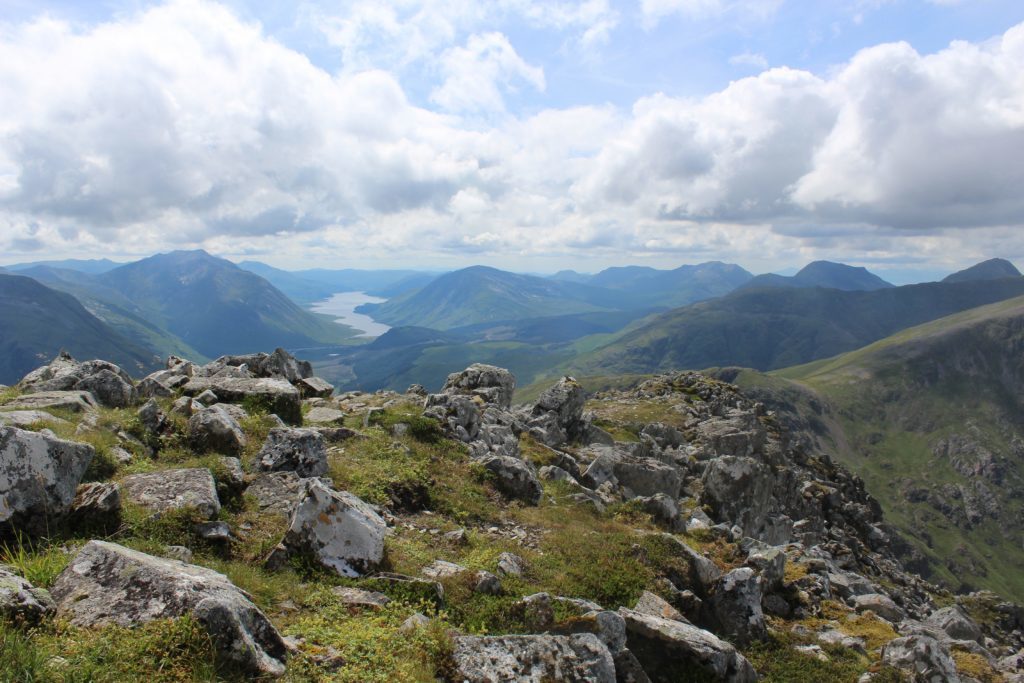 The following day, I walk round picture postcard Loch Arkaig – one of my very favourite haunts. I carry on up the south side of the loch following River Mallie, and stop for a picnic at Invermallie Bothy where I find a box of chocolates and some beer kindly donated by walkers before me.
I spend the night in a luxury camping pod in the heart of Glen Nevis. It's one of five pods installed here in May, so it's brand spanking new.
As light drizzle turns to torrential rain and I peer out at families of campers struggling to erect their tents, I feel somewhat smug, snuggled up inside the cosy pod.
And as dusk turns to dark, I have fun experimenting with the funky neon roof lighting. There's also a kettle, some plug sockets and yes, the pods are heated! If that sounds like cheating, so be it!
The following day, it's still raining but I squeeze in a road trip to Glenfinnan, A short walk takes me up and over the crest of a hill where I witness a steam train puffing along the iconic 21-arched railway viaduct, made famous in the Harry Potter films. It really is a magical moment and a fitting end to a fantastic break.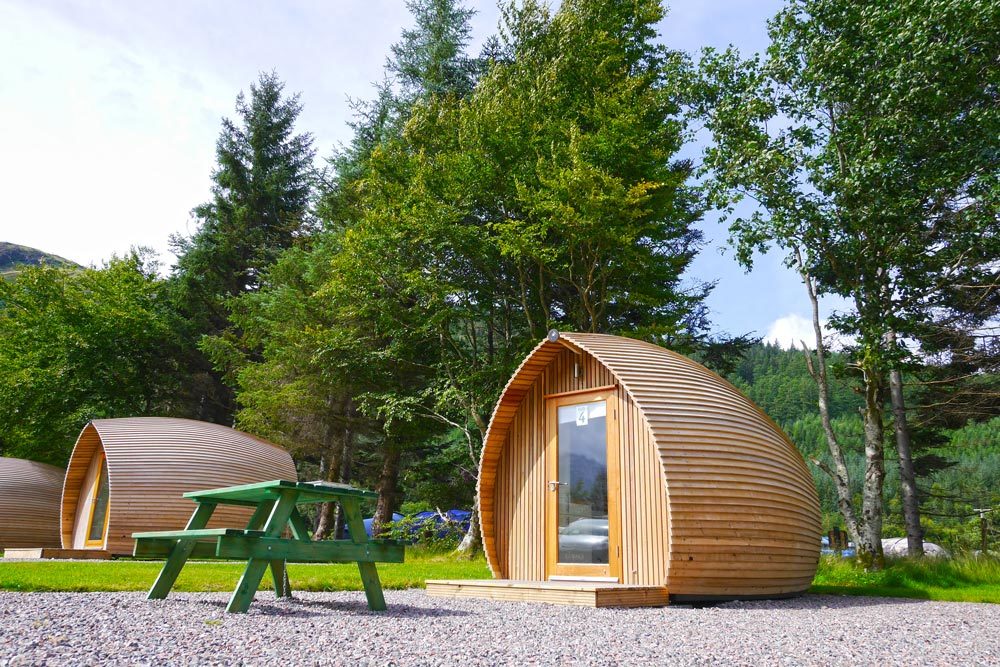 info
A night's stay at Highland View B&B, Glencoe, is from £80 for a double ensuite room with breakfast. Two rooms have loch and mountain views and another has private patio. From 10 October until late December it's £99pp for a three night stay. www.highlandviewbandb.co.uk
A one-hour taster session at Ice Factor, Kinlochleven, is £30 for adults and £25 for under 18s. The aerial assault course is £15pp if booked online. www.ice-factor.co.uk
A private four-bed ensuite bunkroom at the Smiddy Bunkhouse costs from £62 per night. www.hostelworld.com; highland-mountain-guides.co.uk
Camping pods at Glen Nevis Holidays are £50 per night Sunday to Thursday and £60 on Fridays and Saturdays. www.glen-nevis.co.uk