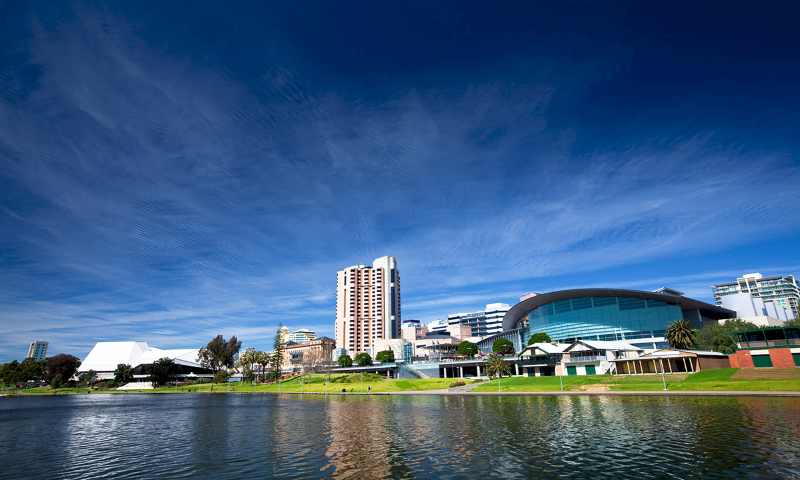 If you fancy a trip down under, then Adelaide is waiting to welcome you with open arms.
This vibrant, exciting city has it all; a thriving arts scene, sports galore, festivals, fabulous food and it's also the gateway to some of Australia's best wine regions and has actually been hailed as one of the Great Wine Capitals of The World.
South Australia's capital is so accessible and super easy to navigate that you'll see all it has to offer with minimum hassle.
The airport is just 7 km from the city and takes around 10 minutes in a taxi.
There are also regular shuttle buses and the beaches are just half an hour's drive away which is ideal if you want to combine the sights and sounds of the city with some sun, sea and sand.
Adelaide's flat streets also make it a comfortable place to see the sights on foot…always an adventure in itself.
Adelaide is a perfect base to enjoy some of the great day trips available from the city too.
You can visit some fine vineyards for a spot of wine tasting and take riverboat tours to while away a couple of hours and soak up the atmosphere.
Here are my top 10 things to do in Adelaide if you need some inspiration.
If Adelaide sounds like the place for some adventures down under then look no further, we've got some cracking deals to see you on your way. Talkholiday has some of the best prices around this autumn, take a look and you could be jetting off sooner than you think.
Book flights from Edinburgh to Adelaide from £616 
Best rate guaranteed on Adelaide hotels from £49pn 
Adelaide flight & hotels package deals from £898pp 
Adelaide to Melbourne original 2 day tour from £180 
talkholiday is a social travel network where you can plan, prepare and purchase every aspect of your trip. There's even a crisis support feature if you lose your passport, mobile phone or luggage. Translator and consular services are also available. Join the The Courier travel club on talkholiday today.