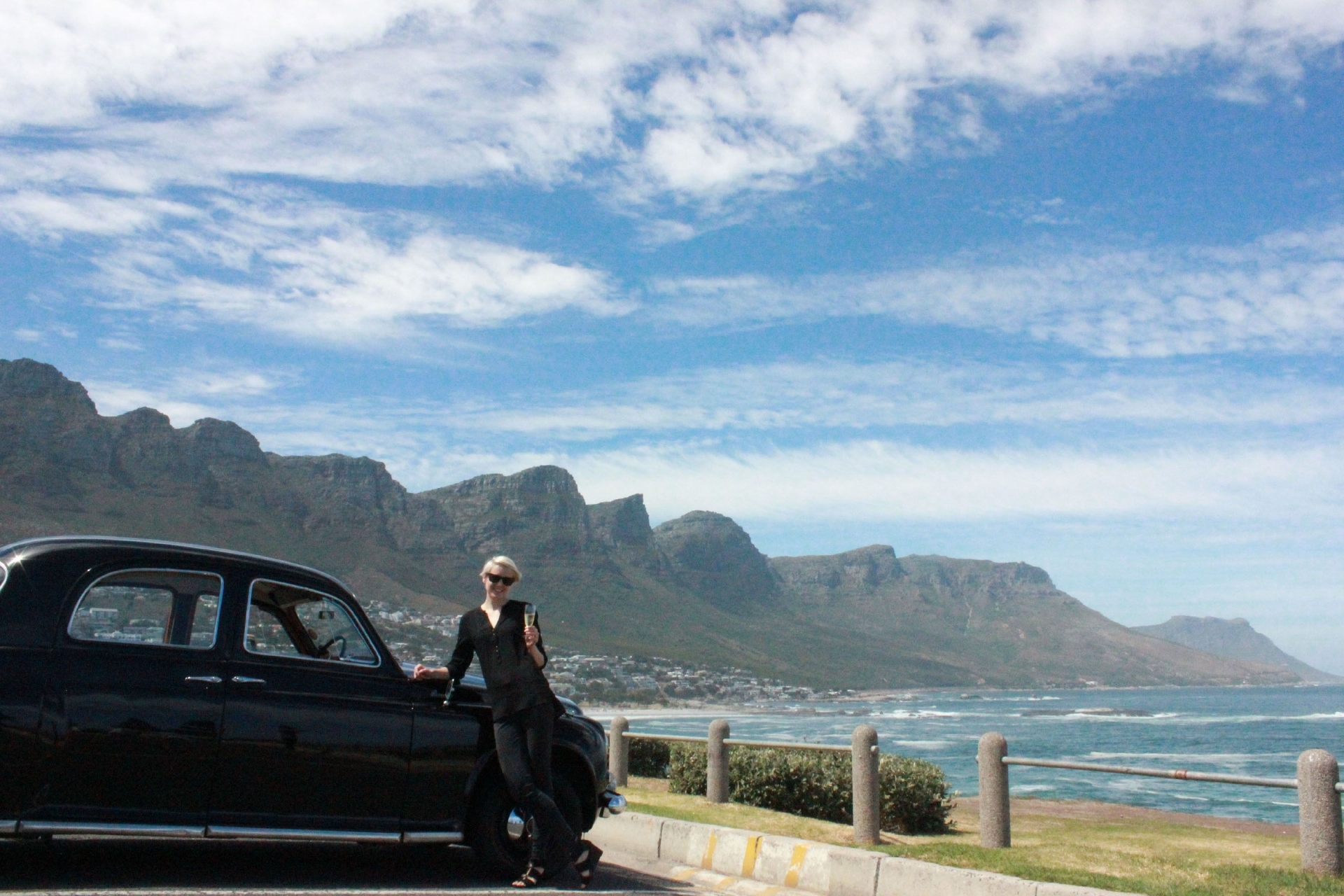 Wildlife and superb scenery attract visitors to South Africa. But food and drink are the real draws for a visit to Cape Town, says Katie Wright, as she reveals the city's burgeoning culinary hotspots
Awards aren't the be all and end all, of course, but when it comes to gourmet gongs, the metropolis that lies at the foot of Table Mountain sure has garnered a lot recently.
The readers of Conde Nast Traveller voted Cape Town the number one food destination in the world this year; the revered annual Eat Out rankings state that 17 of the country's 20 best restaurants are found within the city limits; and it's home to the best coffee shop on the planet, bar none.
And with BA's new direct overnight flight from Gatwick, a long weekend of non-stop scoffing is now a viable option.
Another bonus? The time difference is only two hours, so jet lag won't rear its ugly head.
In need of a quick post-flight pick-me-up, I make the aforementioned coffee mecca my first port of call when I land.
Truth Coffee Roasting on Buitenkant Street was declared the world's number one coffee shop by the Telegraph last year, testament not only to the anything-but-average cup of Joe it peddles, but also its expansive industrial-chic cafe.
The open-front space, peppered with quirky curios, is ridiculously cool. When I stop by, actor Johnny Knoxville is chatting with a friend at the ornate chrome bar. Yet it's not at all pretentious – and the house Resurrection blend is extraordinarily smooth and satisfying.
Unbeatable bean juice is just one of many reasons foodies are flocking to the city.
"We have a lot of talented chefs. It's where people come if they want to establish themselves," Truth's assistant general manager Samantha Long tells me.
"And we all support each other," she says of the burgeoning scene, citing toasted sandwich shop Melt on Long Street as her current favourite hotspot.
A couple of blocks away, where Bree and Shortmarket Streets intersect, is the epicurean epicentre, where new eateries are springing up at such a rate, even those in the know are struggling to keep up.
Want to lunch like a local? Take a stroll along Bree to pick up the ingredients for a DIY feast.
"Get your bread from Jason's, your cheese from Culture Club, and your meat from Bacon on Bree, then go and have a picnic in Kirstenbosch gardens," recommends Matt Fuller, who leads food-themed tours around the tastiest suburbs.
Over on Shortmarket Street, the third opening from celebrated chef Luke Dale-Roberts is one of the latest jewels in the city's culinary crown.
Capetonians flock to the Shortmarket Club for tart crispy octopus, daily changing fish specials and orgasmic desserts (as a pudding-worshipper, the gooey chocolate souffle is nothing short of a religious experience).
Brit Dale-Roberts isn't the only out-of-towner who recognises the Cape's potential.
"A lot of people are watching the city," Chef Nobu Matsuhisa tells me over lunch. "Since I've been here, people are looking for good food, the city is growing."
The Godfather of sushi is visiting Africa's only outpost of his wildly successful upscale Japanese chain, housed in the plush One&Only resort.
Nobu's sushi is second to none, which is why his two starry London branches command a pretty penny. But a visit here, thanks to the favourable exchange rate, costs about a third of what it would back in Blighty.
It's not all high-end and haute, however, in this urban jungle.
I'm treated to a taste of home-cooked Cape Town when I venture into the Nyanga township to experience Theatre In The Backyard, which takes place in a house borrowed from a local dweller.
Following an outdoor performance of Is He Mad? – a moving one-man monologue brought to life with boundless energy by actor Lamla Ntsakub – I sit down in the home's cosy living room with the star and his director, George Mhlanguli, to chat over a hearty dinner of chicken wings, spicy chakalaka stew and savoury doughnut-like vetkoeks, washed down with tangy home-made ginger beer.
I'm ashamed to admit the only South African delicacy I could name before my trip was billtong, but there's far more to the nation's repertoire than that leathery dried meat, as I learn when I visit the suburb of Bo-kaap, where houses painted pea green, cyan, lemon and aqua are luminous in the fierce midday sun.
In the kitchen of a violet two-storey property on Wale Street, Faldela Tolker, who's lived here for 26 years, teaches classes specialising in the melting-pot cuisine known as Cape Malay.
"You'll find a little bit of Asian Malay influence in all our dishes," she explains, flitting between motherly advice and delightfully cantankerous banter as we get to work whipping up a fragrant seven-spice chicken curry and stuffing samosas.
We kneed, twist and flatten a stretchy dough to make roti flatbreads, which Faldela fries to flaky, golden perfection.
Since we're in a Muslim household, there's no booze served when we sit down to sample the fruits of our labour. But you're never far from a tasty tipple in the country famed for its world-class viticulture.
Hermanus, a 90-minute drive south-east, is home to the so-called Wine Road, an 18km stretch where rolling hills patchworked with rows of verdant vines are framed in the distance by craggy terracotta peaks and an astonishingly vivid cloudless sky.
And just outside Cape Town proper, you'll find Constantia, with its 10 vineyards and yet more tempting restaurants.
Truth be told, if you're serious about hunting down the best eats South Africa has to offer, you'd do better to skip the Table Mountain tour and take your place at one of the city's fine-dining tables instead.
Trust me, your taste buds will thank you.
FIVE OF THE BEST: WHERE TO DINE AND DRINK IN CAPE TOWN
:: Best for: Food theatrics
The Test Kitchen, www.thetestkitchen.co.za
The first seven courses of the spectacular Test Kitchen tasting menu take place in the sumptuous wood-panelled Dark Room, before guests move to the airy Light Room for the remainder of Brit star chef Luke Dale-Roberts' award-winning offering.
HOW MUCH?: Taster menu is R1500 (£91)pp.
:: Best for: Cracking cocktails
The Secret Gin Bar, www.honestchocolate.co.za/the-gin-bar
Knock on the door of the Honest Chocolate shop after hours and you'll discover a secret gin bar where just five varieties of G&T are served in a candlelit courtyard.
HOW MUCH?: G&Ts are around R65 (£3.70) each.
:: Best for: Authentic South African flavours
Greenhouse, www.greenhouserestaurant.co.za
Overlooking the vineyards at the Cellars-Hohenort Hotel, Greenhouse focuses on traditional South African dishes made modern. Choose from Hunter (meat) or Gatherer (veggie) tasting menus.
HOW MUCH?: From R900 (£51)pp.
:: Best for: Beer lovers
The Taproom, www.devilspeakbrewing.co.za
The craft beer scene is booming in Cape Town. Sample the Devil's Peak Brewing Company's finest ales in its trendy Woodstock bar while enjoying views of Devil's Peak through the floor to ceiling windows.
HOW MUCH?: From R25 (£1.60) for a bottle of beer.
:: Best for: Date-night dining
Chef's Warehouse, www.chefswarehouse.co.za
'Tapas for 2' is the only main course on the menu at this relaxed restaurant, which will get you a selection of small pates served in three courses with dishes changing daily. They don't take bookings though, so arrive early.
HOW MUCH?: R620 (about £35) for two.
TRAVEL FACTS
:: British Airways flies from Gatwick to Cape Town twice a week (ba.com/capetown; 0344 493 0787). Prices start from £535 return, including all taxes and charges.
:: For more information on South Africa and Cape Town, visit uk.southafrica.net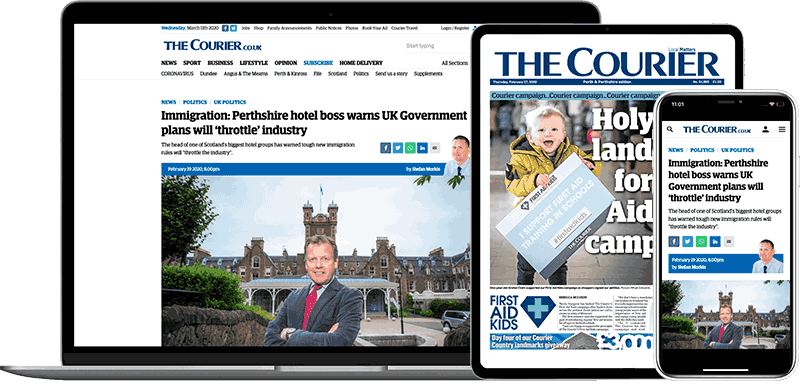 Help support quality local journalism … become a digital subscriber to The Courier
For as little as £5.99 a month you can access all of our content, including Premium articles.
Subscribe