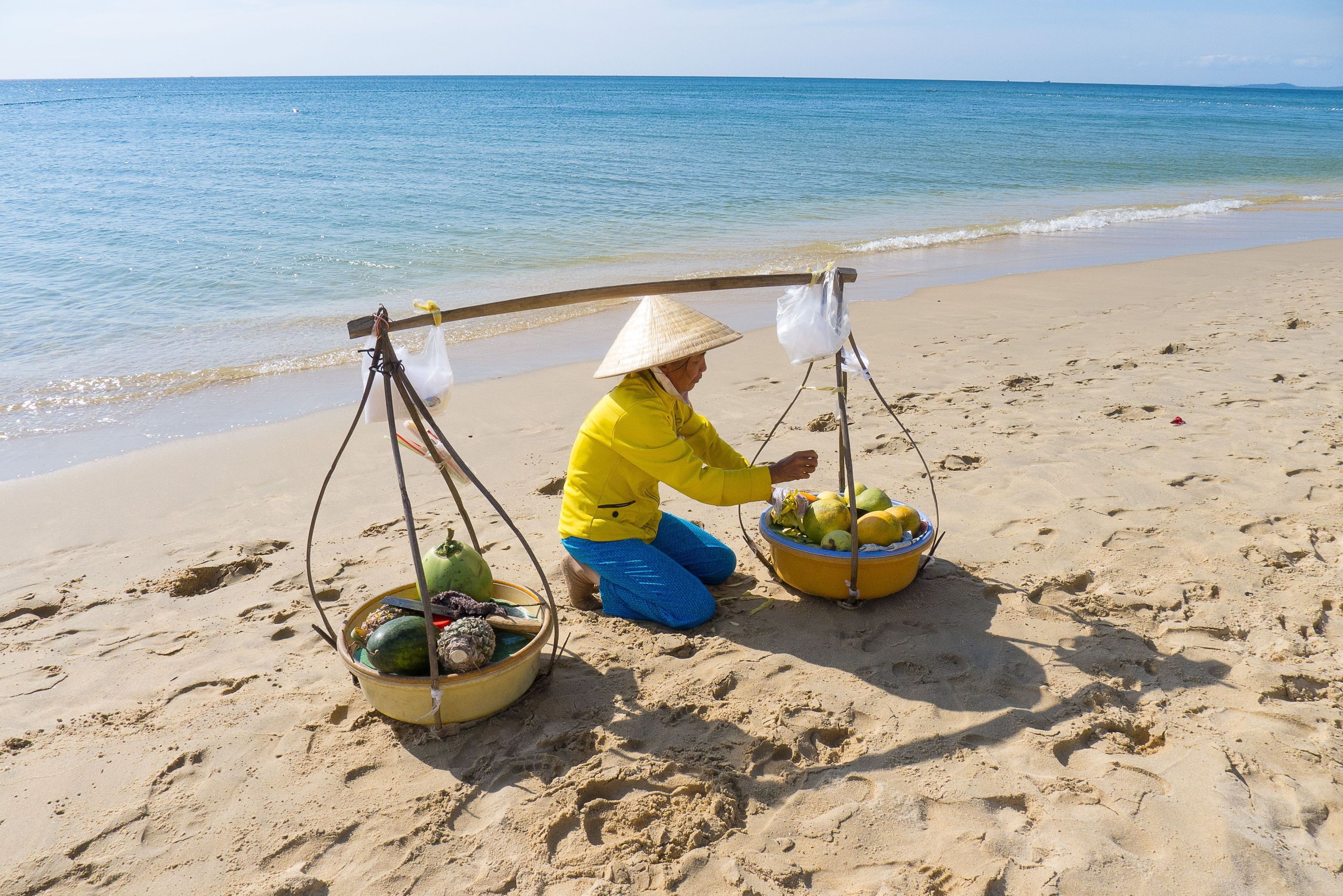 The beach vendor sets down a thick bamboo cane, laden at either end with heavy hanging baskets of mangoes and coconuts, which she has been balancing on her shoulder.
With deft precision, she peels and cuts the ripe mango, handing it to the tourist before lifting the cane back on to her shoulder and walking on down the beach, a tiny figure wearing a conical hat and carrying what looks like an outsized weighing scale.
This is just one of the regular sights on Long Beach, a sandy stretch skirting tropical island Phu Quoc, 45km off the coast of south Vietnam. It's a sun-splashed haven roughly the size of Singapore and billed as the next Phuket, but so far less tainted by tourism than the popular Thai destination.
Visitors will need to get there soon to enjoy the simple pleasures this relatively peaceful island has to offer. When direct flights launch from the UK this year, the world and his wife are likely to descend.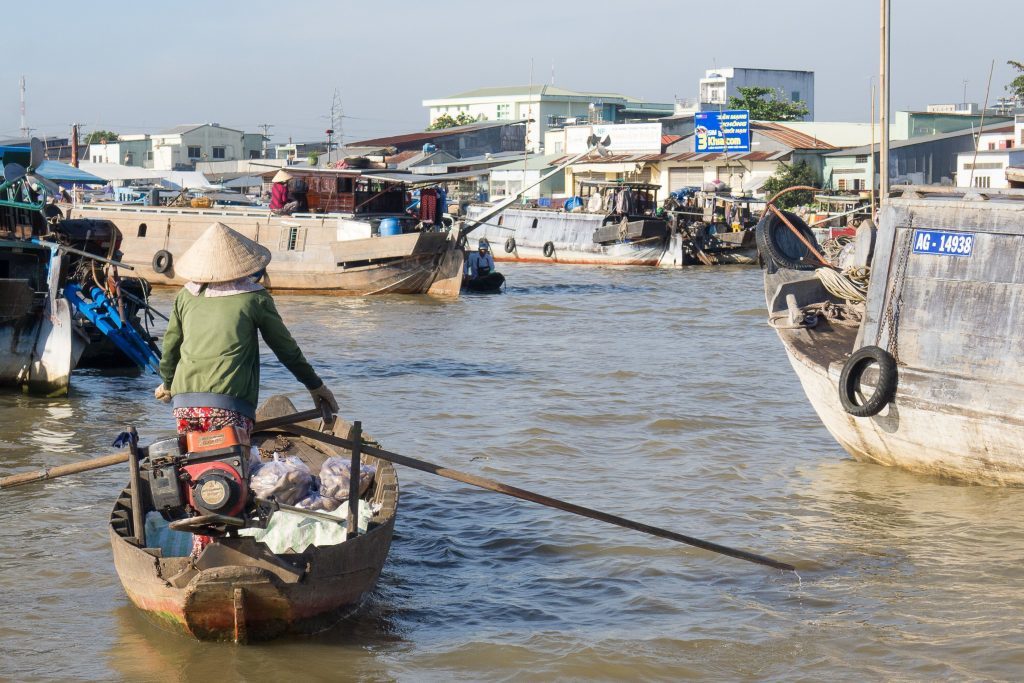 Hotels have sprung up quickly on Phu Quoc in the last decade – and its first golf course opened last year – but more are being built along the coastline in preparation for the arrival of the masses.
Phu Quoc, also called Pearl Island, was once a backpackers' haunt, yet a number of five-star hotels now provide an oasis of luxury and calm to those who've experienced the bustling madness of Ho Chi Minh City (formerly Saigon) on the mainland, with its cacophony of motorbikes, war museums and chaotic, sweaty markets.
Regular direct flights operate from the UK to Ho Chi Minh City, and from there, it's a 50-minute flight to Phu Quoc. The itinerary allows for a multi-centre break, combining a taste of Vietnam's frenetic pace of life with paradisiacal island relaxation.
I'm staying at La Veranda Resort, a charming, luxurious boutique hotel on 12-mile Long Beach, the island's longest stretch of sand in the west. The hotel's French colonial-style buildings feature large louvred windows and rooms devoid of bling, walkways fringed with lush tropical planting, eye-catching bright orange bird of paradise flowers and soft pink hibiscus. It's a jewel in the crown of the island.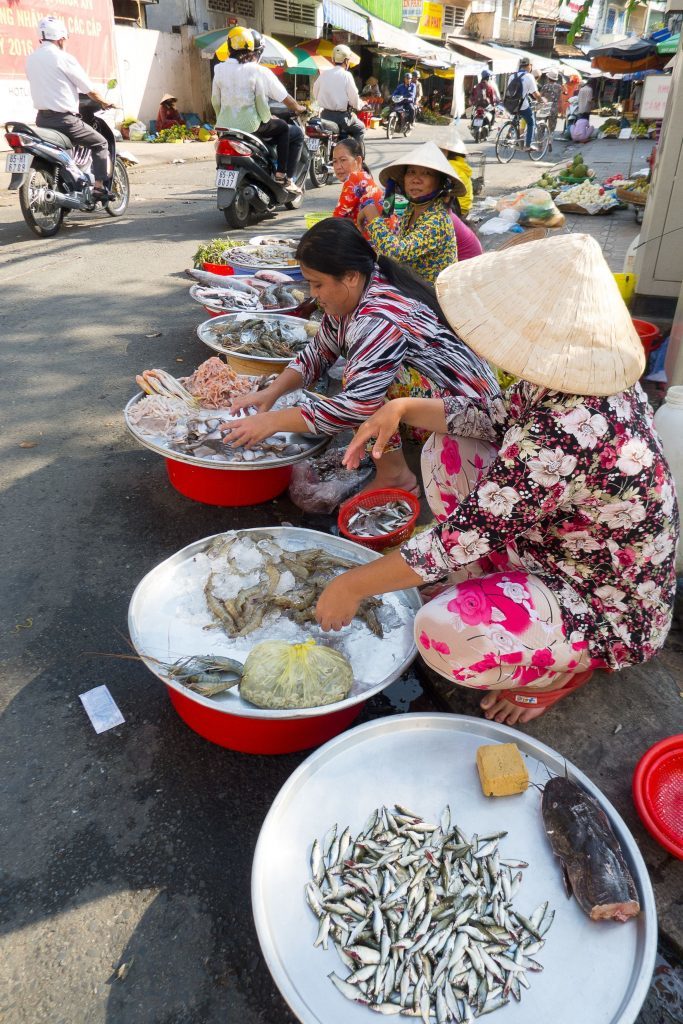 Stepping on to its private beach, I'm surprised by the many beachfront bars which have already sprung up alongside it, one of the most popular, Rory's Bar, being right next door.
Refreshingly, there's no in-your-face, pushy tourism with waiters badgering you to go into their restaurants or hawkers hounding you to buy their wares.
There's a relaxed feel to the pristine sweep of sand, where quiet couples enjoy a drink watching the burnt orange and deep pink hues of the sunset, or head for a smattering of beach barbecues where locals cook freshly-caught fish.
While many prefer to stay put, swimming in the tepid waters of the Gulf of Thailand, I want to find out what sets Phu Quoc – an island which stretches 30 miles north to south – apart from the conventional fly-and-flop destinations.
Surprisingly, some 50% of it is national park, made up of jungle, mangrove forests and woodland. Some of it is inaccessible, home to macaque and silver langur monkeys, fruit bats and reptiles, including pythons. You can rent a motorbike and attempt to see some of it by dirt track, but the road is rocky, bumpy and – after the frequent short, sharp tropical downpours – often muddy, so it's not the most comfortable ride.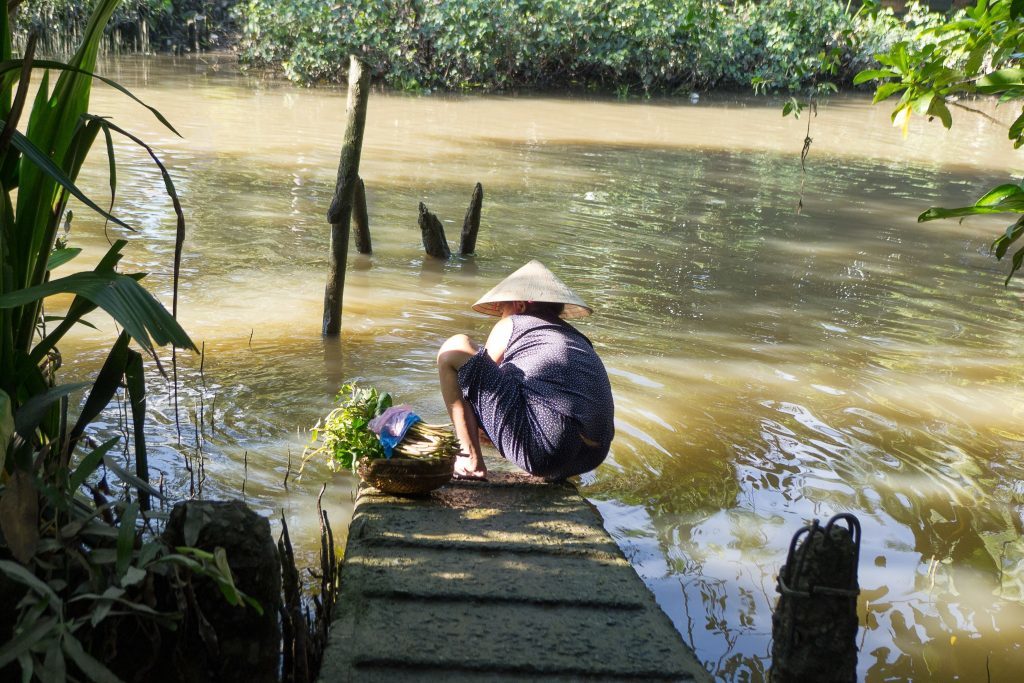 I'm also told that the jungle is so dense in the north east that you can easily become disorientated. That, coupled with the fact that Vietnamese soldiers guard restricted areas and may appear unexpectedly should you veer into no-go zones, convinces me to pursue a different course.
Phu Quoc is actually closer to Cambodia – just nine miles away – than to mainland Vietnam. Cambodia lays a competing claim to the island, which is why the Vietnamese keep a substantial military presence there and much of the north is off-limits to the public.
You can go on jungle hikes and treks, but it's humid and hot, so I venture to the cooler mountain waterfalls of Suoi Tranh further south, a regular picnic spot for locals.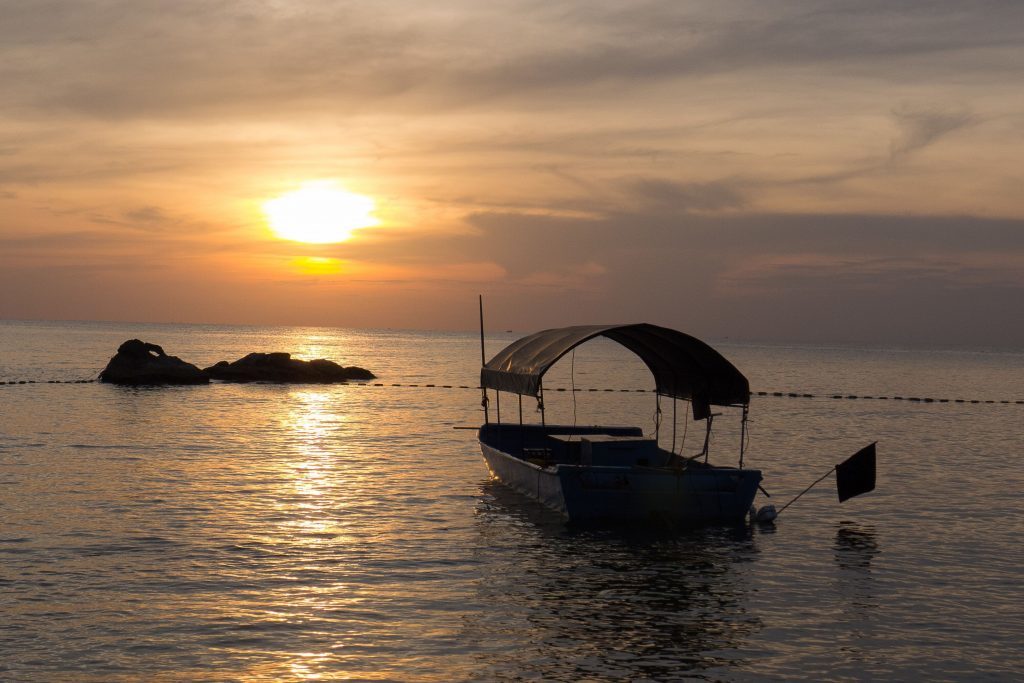 Trying to ignore the unnecessary additions of tacky concrete animals on a winding path in the shade of the forest, the click-clack of cicadas ringing in my ears, I arrive at one of the Tranh stream waterfalls where bathers are swimming in the refreshing, crystal clear water below. These can dry up between November and March, but we strike lucky today as a torrent of water provides some cooling relief.
As well as its beaches and waterfalls, Phu Quoc is famous for its fish sauce (nuoc mam), considered the finest in Vietnam. Much of it is sent to the mainland, but it's widely exported and you can buy it in specialist shops and online in the UK.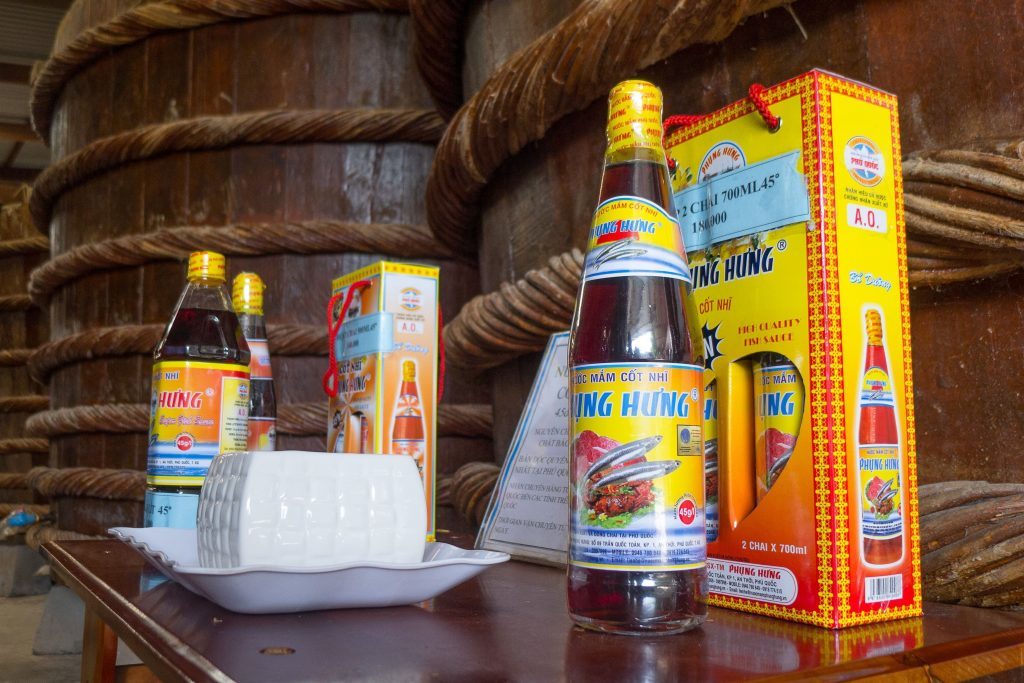 There are family-run fish sauce factories all over the island – just follow your nose for directions, because the stench of anchovies as they go through the fermentation process is truly unforgettable. Ironically, you can't take it home in case the bottle breaks on the plane, releasing that pungent whiff of the festering essence.
Phu Quoc also produces high quality pepper, 55% of which is exported to India, China and Thailand. And this you can bring home.
Of course, many tourists will end their trip in Phu Quoc after visiting Ho Chi Minh City and cruising through the Mekong Delta, a watery maze of rivers, paddy fields and floating markets, which extends from the city limits southwest to the Gulf of Thailand.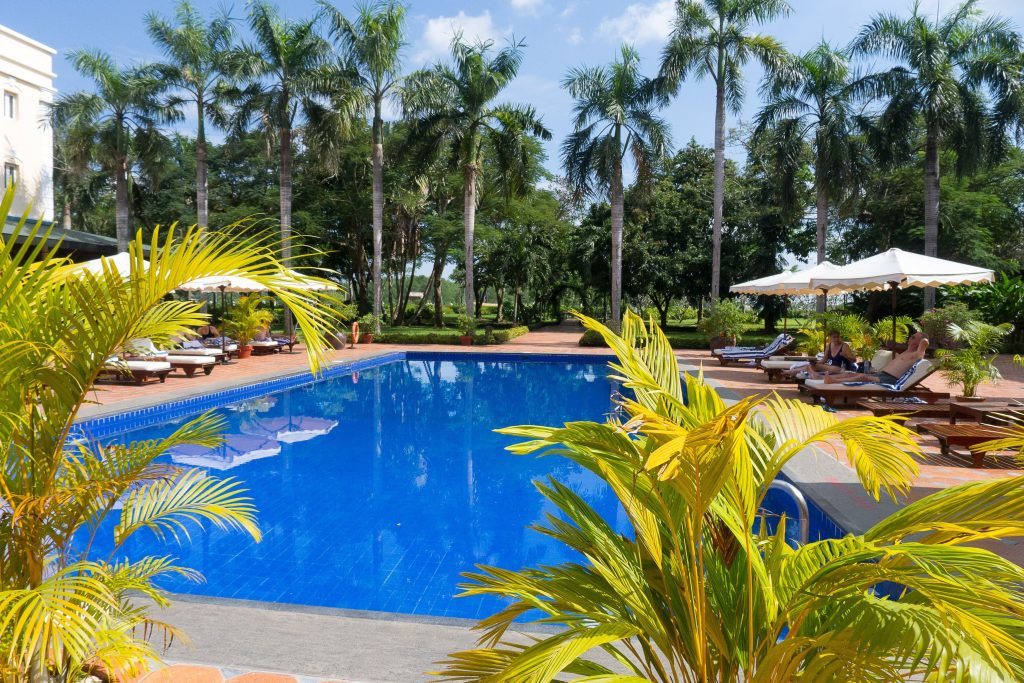 A three-and-a-half-hour drive south-west from Ho Chi Minh City is Can Tho, the largest city in the Mekong and a great base from which to explore the nearby floating markets.
Muddy, quaggy, brilliant green rice fields line the main highway to the river, while along the route, families sit at makeshift stalls selling a hotchpotch of goods, from home-grown vegetables to children's clothing, gas canisters and motorbike helmets.
On land, fruit is in abundance and in one orchard, we see rugby ball-sized jackfruit, vibrant pink dragon fruit, bananas, 'milky' star apples and mangoes growing within spitting distance of each other.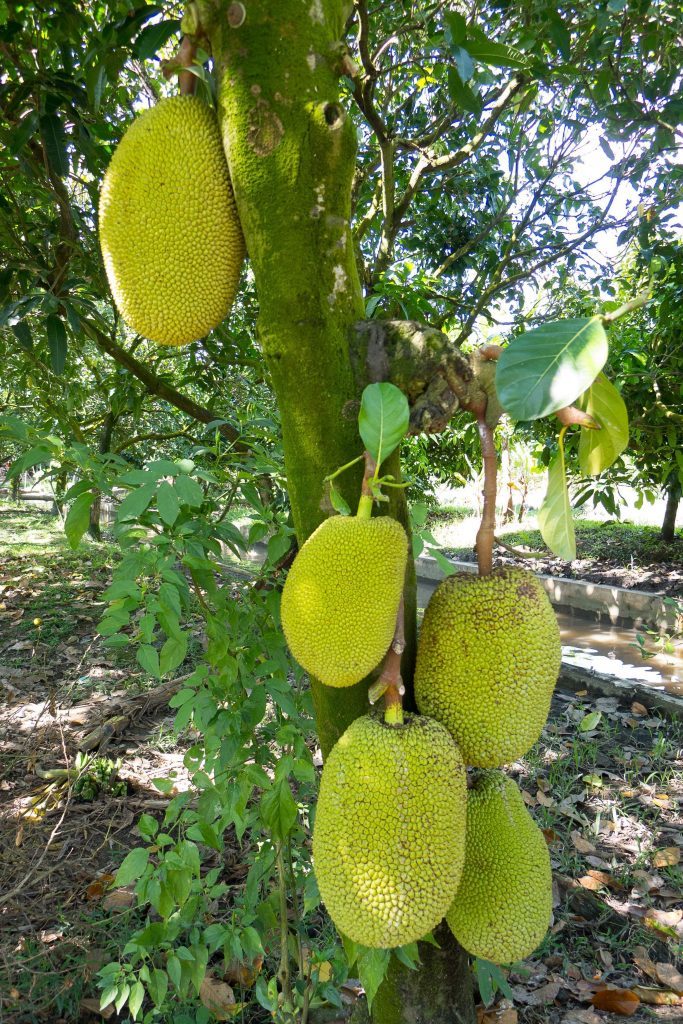 On the water, pumpkins and pineapples, coconuts and papayas are piled high on traditional sampans (small rowing boats) and larger vessels at the floating market at Cai Rang, the largest in the Mekong Delta, where traders go about their business oblivious to the boat-loads of inquisitive tourists.
Eager to escape the crowds, I'm persuaded by a local woman with a huge smile and a convincing nature to let her take me on a different type of boat trip on her little sampan. We cannot communicate – very little English is spoken in this neck of the woods – but she leads me across to a quieter stretch, turning into narrow inlets and switching off the motor, gently rowing as I take in the floating boatyards in the hidden veins of the river, vessels cushioned by the dense foliage of water hyacinths.
Here, families live in corrugated shacks balanced precariously on stilts above the water, grey washing hanging forlornly over rusty balconies while small children smile and wave from their rickety jetties, seemingly content with the world.
This is rural, idyllic Vietnam at its best, despite tourism. Let's hope Phu Quoc can weather a similar storm.
TRAVEL FACTS
:: Vietnam Airlines (vietnamairlines.com) offers the UK's only non-stop flights to Vietnam, with daily Boeing 787-9 Dreamliner services from Heathrow Terminal 4 to Hanoi or Saigon.
:: Experience Travel Group (www.experiencetravelgroup.com; 020 3468 6268) can tailor-make seven-night holidays to Southern Vietnam from £2,101 per adult, including two nights at the Park Hyatt Saigon (saigon.park.hyatt.com); two nights at the Victoria Can Tho (victoriahotels.asia/en); three nights at La Veranda, Phu Quoc (laverandaresorts.com); daily breakfast; Experience Travel Group signature Saigon tour; private guides and transfers throughout, and return flights with Vietnam Airlines.