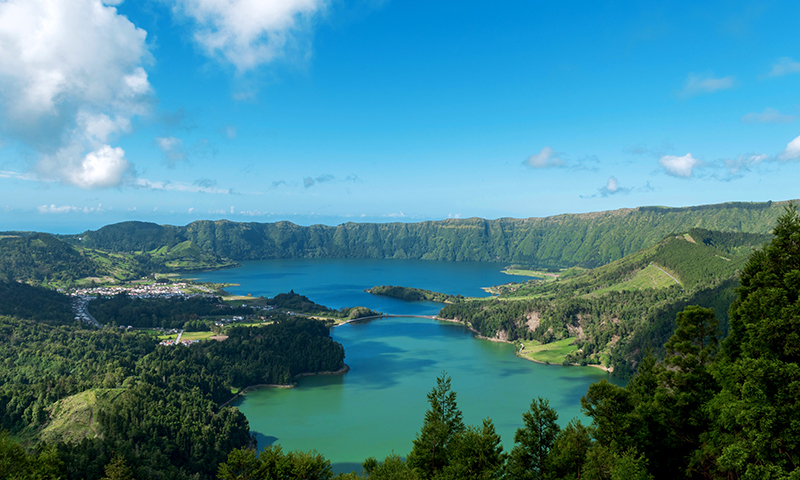 t one but nine breath-taking islands in the middle of the Atlantic Ocean, The Azores are a little bit of paradise just waiting to be discovered and explored.
These enchanting islands are a world away from your typical sun, sea and sand bucket and spade holidays and with some affordable flights and hotel deals around they could be a great new destination for your summer getaway this year.
The Azores are an autonomous region of Portugal and offer an unspoilt, tranquil haven for discerning holidaymakers looking for something a little bit different and somewhere still fairly under the radar and quite exclusive so you're not likely to bump into half your neighbours.
Lying around 950 miles west of Lisbon, the islands have maintained an old-world charm amidst spectacular, volcanic scenery and are linked by regular internal flights and ferries which operate between them.
The islands feel almost like secret gardens floating in the middle of the ocean, lush and green they are surrounded by dramatic rugged coastlines and spectacular beaches, idea for surfing!
Sao Miguel, the largest of the Azores is the perfect place to visit, especially if it's your first time on the islands.
The capital of Sao Miguel is Ponta Delgada and great for walking around – this flat, modern and cosmopolitan city is rich in history and there's plenty of churches, museums and gardens to visit as well as some fabulous bars and restaurants to dine on local delicacies and tasty tapas.
An ideal location for really chilling out and getting in tune with nature but it would be a shame not to explore and take in all this beauty.
Here are some of the best things to see and do on your Azores adventure:
Visit Sao Bras Fortress
Take a walk up this great point overlooking Ponta Delgada and explore the renaissance battlements.
Local Flavours
Delicious Portuguese tapas can be found in some lovely bars and restaurants – seafood a particular favourite.
Paragliding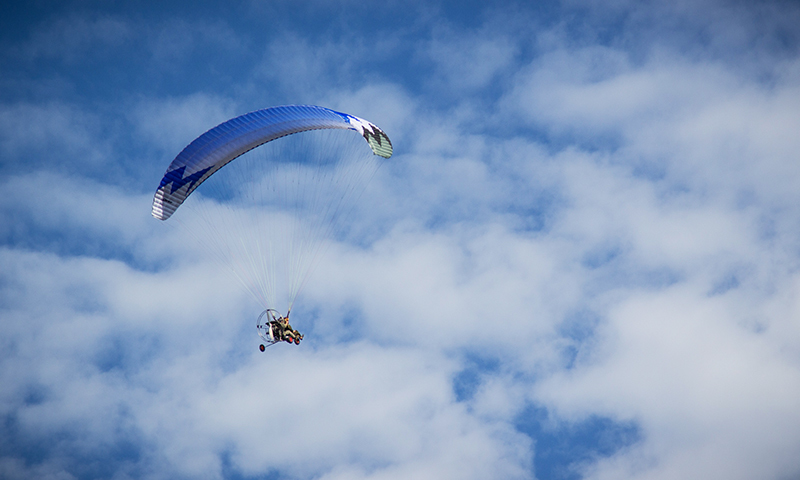 If you're feeling adventurous, why not take in some terrific views from a different perspective.
Muscle soak, anyone?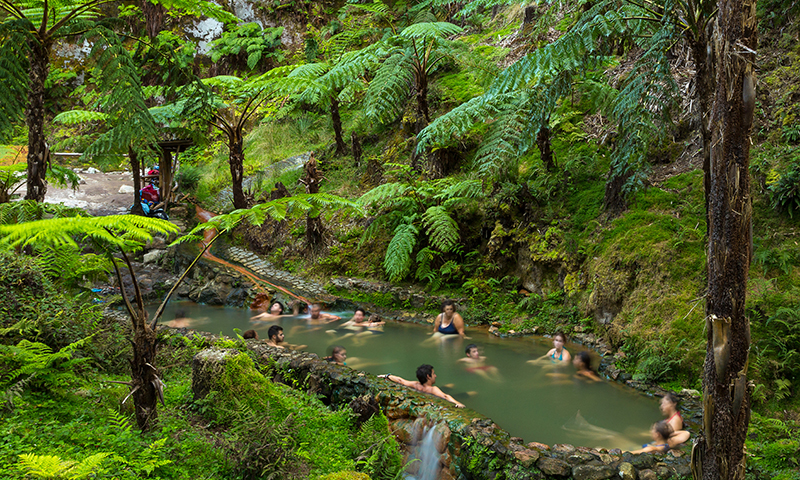 Do visit the Ponta da Ferraria and its natural rock pool where you can enjoy bathing in the thermal waters. Or take a dip in Caldeira Velha a thermal hot spring located in the centre of Sao Miguel island
All at sea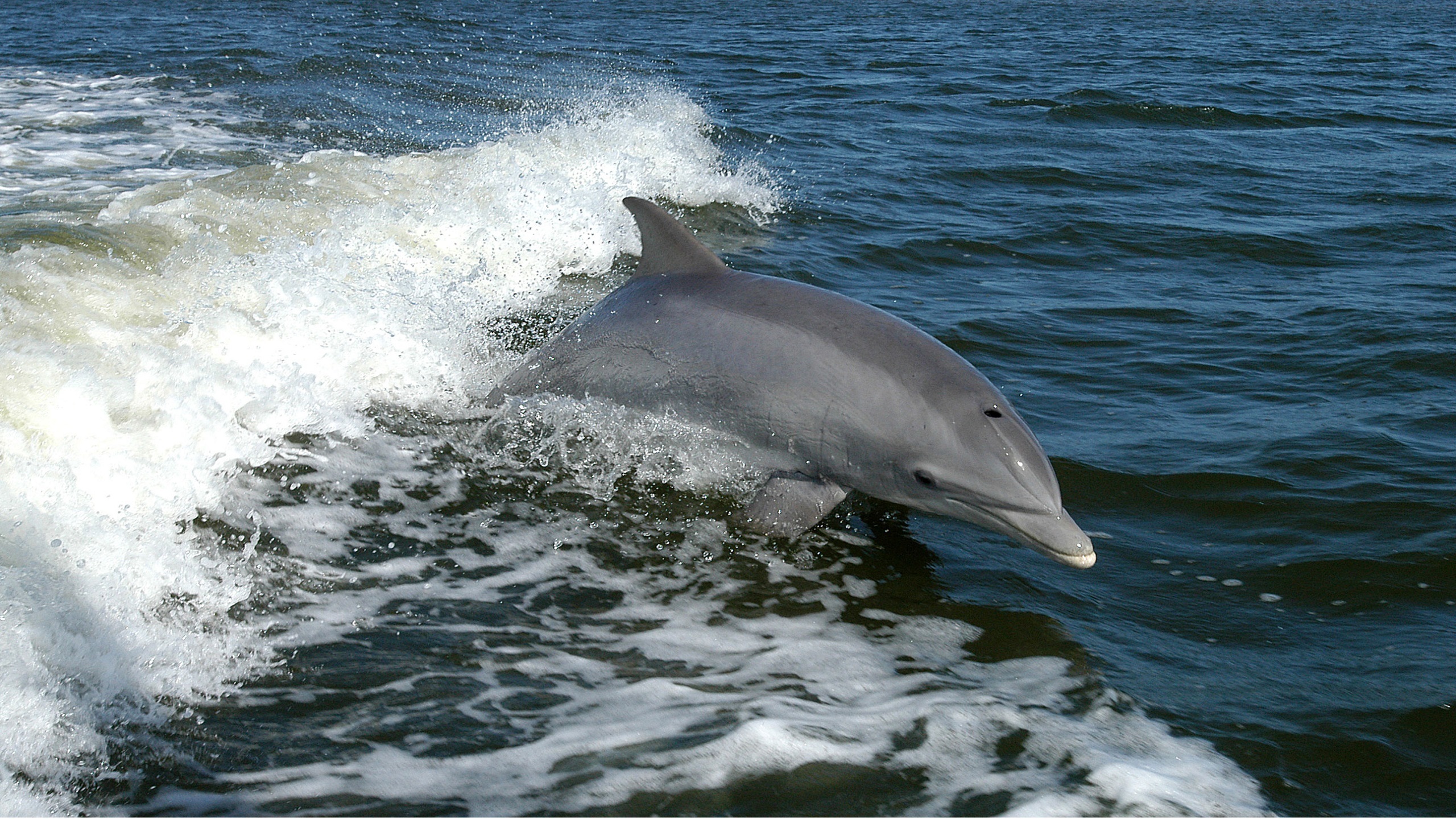 Take a dolphin or whale spotting tour from one of the local guides in Ponta Delgada. The Azores is one of the top whale spotting sites in the world.
Green fingers?
Visit the Terra Nostra Botanical Garden in the valley of Furnas
Ponta do Pico
A must see is the island of Pico and Portugal's highest point –  Pico Mountain. The island also produces some great wines.
Azores Package Holiday Deals:
If you are planning a summer sun holiday soon, why not check out these great offers from talkholiday.com :
Save up to 50% on Azores Package Holidays & Low Deposits from £29pp
Azores Touring Holidays from £1,295pp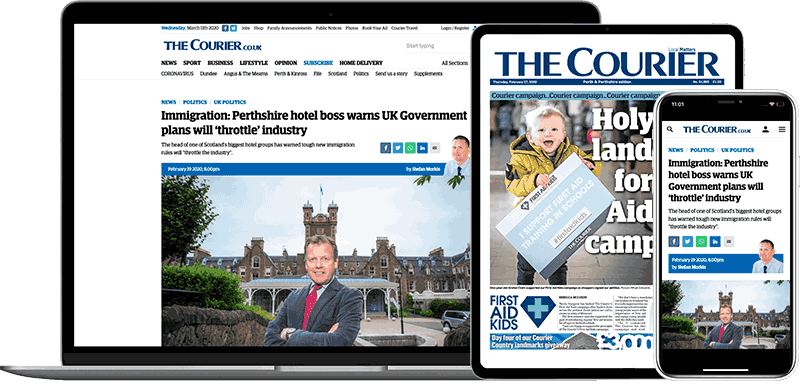 Help support quality local journalism … become a digital subscriber to The Courier
For as little as £5.99 a month you can access all of our content, including Premium articles.
Subscribe