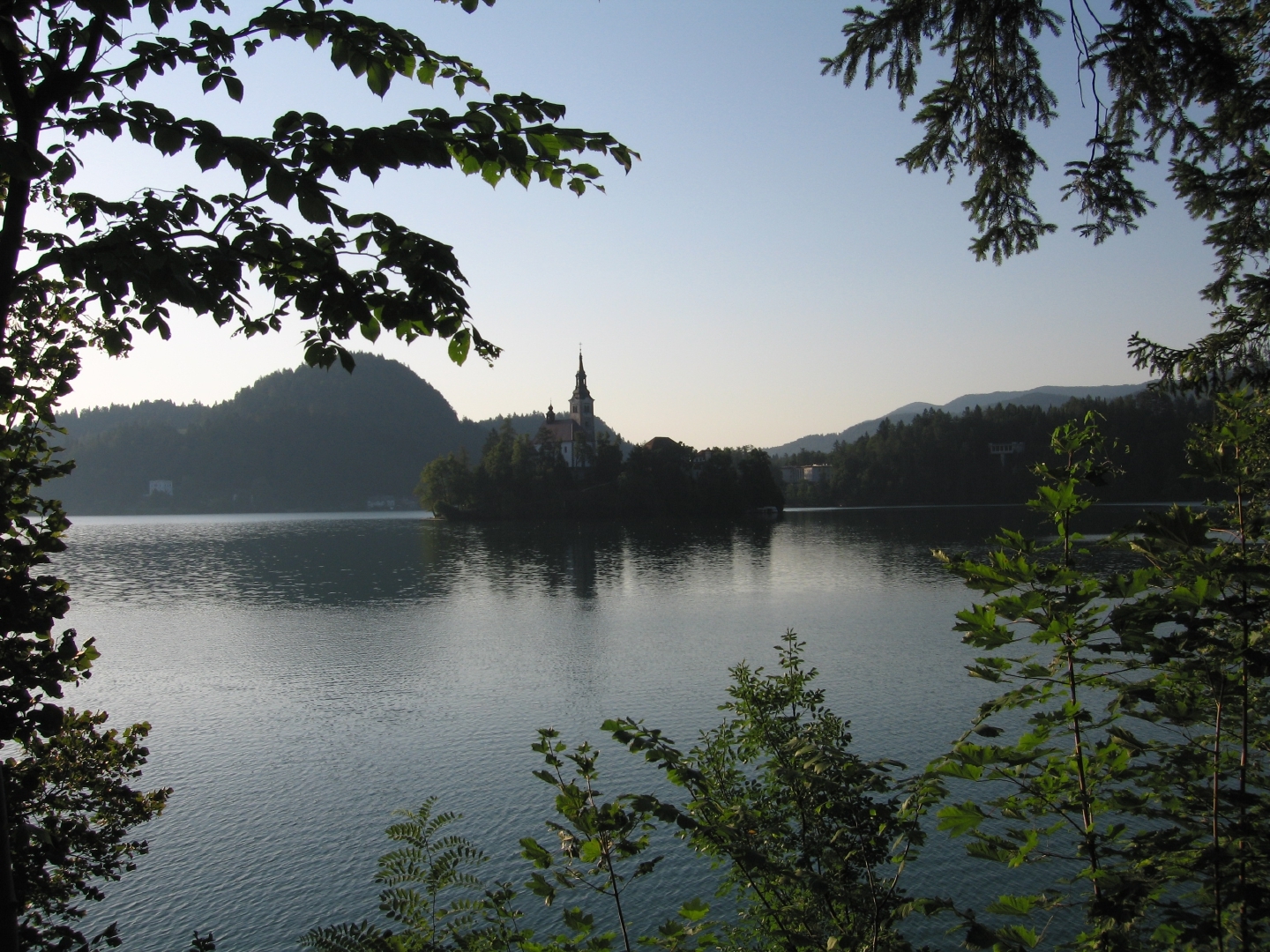 As a travel writer there are some countries that I just cannot help going back to. One of my favourites is Slovenia, a bijou 'Europe in Miniature' that boasts Alpine peaks and lakes, world class food, superb wines, a slice of Mediterranean coastline, not to mention one of Europe's most engaging capitals.
I've just been back again and I'd like to share why I rate the country so highly with you. My love affair with Slovenia began way back in the early 1990s. I was writing about the brutal war in Croatia, but crossed into neighbouring Slovenia too, which had just broken free of the shackles of Yugoslavia to become Mitteleuropa's youngest country.
I returned a number of times and then wrote one of the earliest English language guidebooks to Slovenia for Bradt back in 2004. The same year I also authored the first guidebook to the capital of Ljubljana and ever since I've been writing monthly updates on Ljubljana for easyJet's magazine.
I appropriately this time flew into Ljubljana, an airport that now handles flights from all over Europe. I was met at the airport by a friend from my early days in Slovenia, Vesna Tisler. She summed up the positivity of this great wee country: "Back then we were just waking up to Europe, but today we're proud to be very much part of European family of nations and enjoy our lives.''
I was here in Ljubljana back in 2004 when Slovenia joined the EU and I remember the sheer excitement on the streets. Slovenia for me lies at the heart of Europe. Geographically she sits between Italy, Croatia, Austria and Hungary. The Slovenian capital's architecture is also like a greatest hits of European architecture with art nouveau, medieval, baroque and socialist retro styles all starring.
I love that Ljubljana is a city that since independence in 1991 has bent over backwards to put its citizens and visitors first. Traffic has pretty much been banned from the chocolate box pretty city centre and the old town across the Ljubljanica River. This leaves the core of Ljubljana as a pedestrian oasis where kids can whirl around and adults can stroll without a care.
A major change for me over the years has been the rise of the city's restaurants. On the first night of my visit this time I popped in for dinner with an old friend, Janez Bratovž, at his renowned JB restaurant. Bratovž was very much ahead of the curve with his experimental, but still taste-led, cooking and it's no surprise to me JB was once voted amongst the world's 50 best restaurants.
I was glad to see another fine dining retreat, Strelec, up at the landmark Ljubljana Castle is no longer just trading off its epic city and mountain views. Their innovative recreation of Slovenian dishes this time was nothing short of miraculous.
The same could be said of newcomer Monstera Bistro. The young chef here, Bine Volčič, was a judge on Slovenia's version of Masterchef and he has created a relaxed, informal bistro that utilises ultra fresh local ingredients to the max. Like most places to eat and drink in Slovenia it offers great value too.
Pushing on from Ljubljana the old slogan the tourist office used to use sang around my head as the Kamnik-Savinja Alps rose up to greet me on my trip north to Logarska Dolina. It read 'Slovenia – The Sunny Side of the Alps', brilliantly summing up some of the best of what the country offers.
In Logarska Dolina I had lunch with the lovely family behind Vila Plesnik (www.plesnik.si). They were delighted when I showed them the front cover of my Bradt guide as it featured the view from the terrace we were having coffee on! It is a jaw-dropping vista with otherworldly peaks soaring up from a lush Alpine meadow, a view up there with anything the Swiss or Austrian Alps can offer.
My next stop was again in the mountains, but this time further west in the Julian Alps, basically an extension of the Alps proper. These paper maiche-like mountains are remarkable and look their best at Lake Bled, a picturesque glacial lake with a castle overlooking it and a wee island with a church dramatically set in the lake. I was based on this picture postcard lake at the Vila Bled (www.brdo.si/en/vila-bled).
I felt in grand company here at Vila Bled as Marshal Tito once entertained everyone from Nikita Khrushchev to Indira Gandhi at this lavish 1950s retreat. I savoured dinner with their ghosts on the terrace.
The next morning I got up early to hike four miles around the lake –highly recommended – before a dip from the private lakeside terrace at Vila Bled. I then took one of the free rowing boats that they lay on. It was a sublime experience eking out in the morning mists towards the wee island where an impossibly romantic little church rears up its head. Non-guests can also hire a rowing boat and head out to explore.
As my trip neared its end I took a scenic drive south through the remarkable Soča Valley, the rugged mountain netherworld that was the scene of horrific fighting in World War One. Ernest Hemingway was wounded here as he drove an ambulance. I took time to stop off at the Kobarid War Museum. It's well worth a stop and for me is one of the most engaging and moving war museums on the planet.
The Soča Valley is rated for its restaurants these days too and indeed local chef Ana Roš has just been voted the world's best female chef. Sadly her restaurant was closed on the Monday I visited and her new wee informal bar alternative was a week away from opening. I'll be back to check both out and suggest you do too.
After a truly breathtaking day-long drive I made it to the coast, to the Adriatic, my favourite sea in the world after the Sea of the Hebrides. It rippled out before me, shimmering in a slivery glow with Italy in the distance to one flank and Croatia rearing up on the other. I was firmly, though, in Slovenia and was lucky enough to be staying at the palatial Kempinski Palace Portorož (www.kempinski.com).
I enjoyed dinner on the terrace at the Kempinski, sampling superb local produce such as Adriatic prawns and Istrian truffles. I also savoured superb local wines, a feature of my trip to Slovenia yet again. This wee country dishes up some first rate wines that are finally becoming renowned around the world. I was pleased to see a Pinot Grigio from Tilia, a tiny wee family-run winery I first visited back in 2004, who are now up there with the big boys.
I spent my last day on the coast's most picturesque town, Piran, This Venetian-era gem sports a vaulting campanile – the locals reckon you can see Venice from here on a good day – and a fairytale pretty old town. I enjoyed a seafood feast for next to nothing at an old favourite, Trattoria Ivo, before taking a dip in the Adriatic.
I peered across the water towards the more famous coast of Italy and in the other direction at the new tourist star of Croatia. I was thoroughly content to be right here in Slovenia, though, one of Europe's rare tourist secrets. The tourist office's current slogan is 'I Feel Slovenia'. I certainly feel the love and thoroughly recommend you take a trip here soon.
Factfile
Ljubljana tourist office – www.visitljubljana.com
Slovenia tourist office – www.slovenia.info
easyJet (www.easyjet.com) fly to Ljubljana from London Stansted and Gatwick, with connections from various Scottish cities.
Hotel of the Fortnight
Scotland boasts myriad magical hotels, but there is something even more magical about escaping to a hotel that sits on its own wee private island. That is exactly what the Isle of Eriska Hotel, Spa & Island in Argyll does. I've been lucky enough over the years to stay a few times, most recently with my wee girls who loved that our spacious cottage came with its own outdoor hot tub. Eriska offers a big slice of real luxury and is ideal for a very special occasion. Amongst its charms are a Michelin star restaurant, spa and a swimming pool. I love just walking around the grounds soaking up the loch and mountain views on what is a very special wee island. www.eriska-hotel.co.uk
Travel Tip
Edinburgh boasts a lot of fancy restaurants these days and while some of them are truly world-class, others are a tad pricey for what they actually offer. One that strikes a delicious good value middle ground is the Stockbridge Restaurant down in the eponymous district. They offer refined dining, but service is relaxed and the decor not overdone. You can have a proper chat here without feeling you have to whisper. The fresh, local Scottish produce that chef proprietor Jason Gallagher sources is superb and it's great to see a menu with rabbit on it in Scotland. If you can snatch a coveted table during Festival time grab it! www.thestockbridgerestaurant.co.uk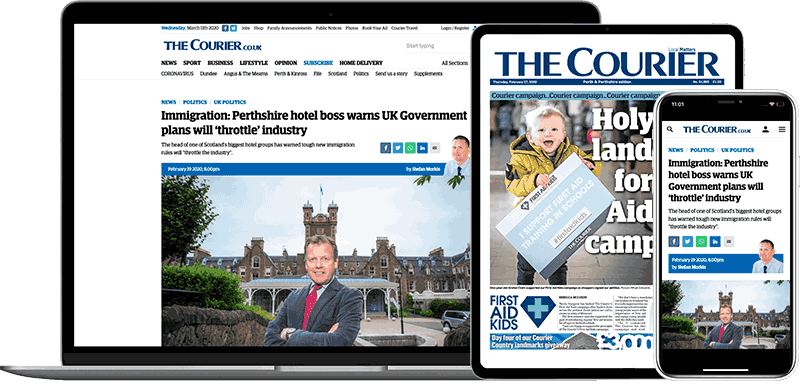 Help support quality local journalism … become a digital subscriber to The Courier
For as little as £5.99 a month you can access all of our content, including Premium articles.
Subscribe