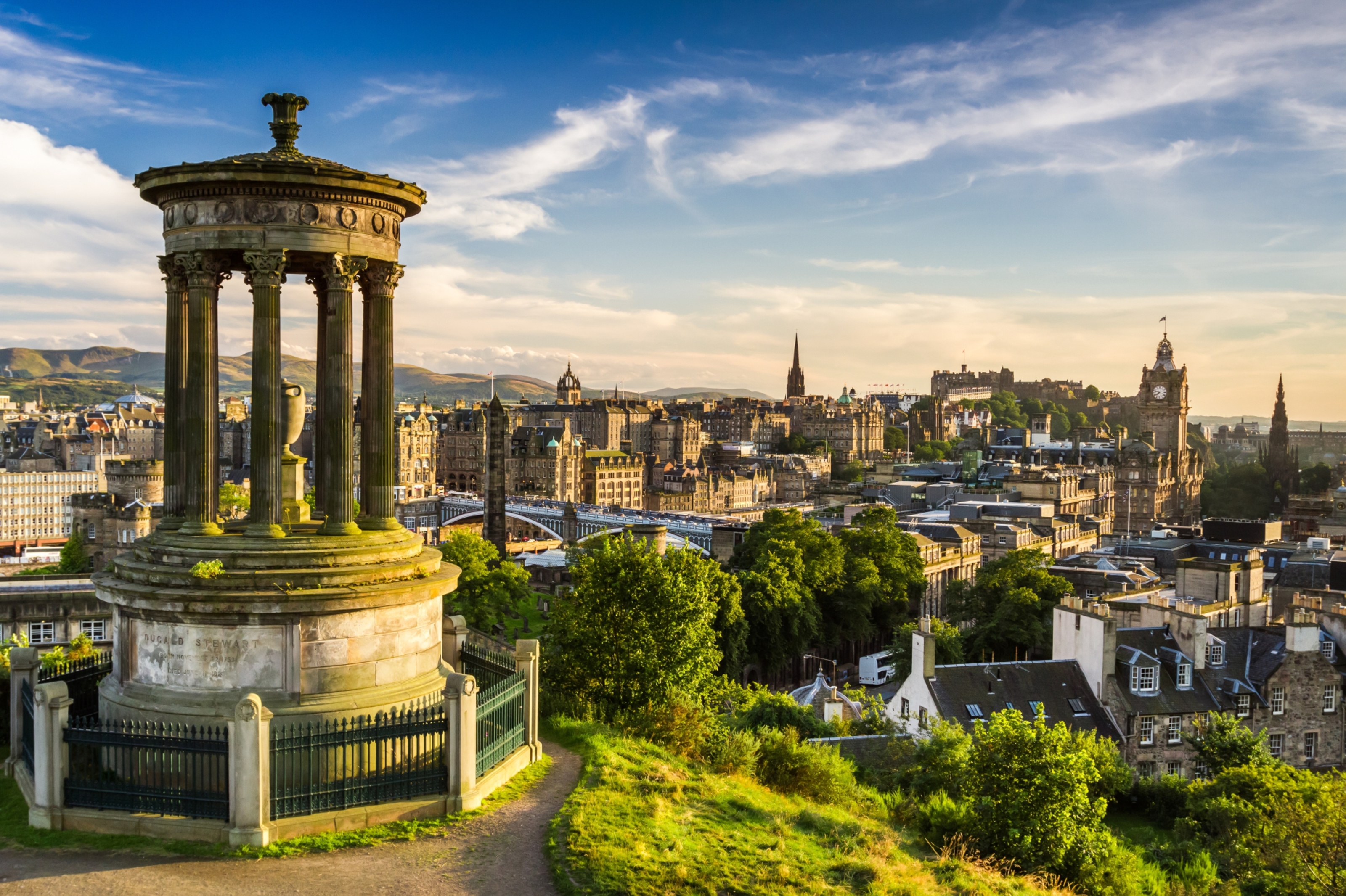 Like a favourite book, Edinburgh is a city you'll want to return to again and again. Gayle spends a day and a night in the stunning capital
Ah, Auld Reekie. A city that begs to be explored, with its winding nooks and crannies, towering castle, galleries and museums galore and panoramic viewpoints.
Having lived there for a year in my early 20s, I thought I knew the city pretty well.
But, as with anywhere, new restaurants, bars and hotels are forever popping up, and that means there's always something fresh to discover.
A recent trip to the city, just over an hour's jaunt on the train from Dundee, yielded some fantastic discoveries. So let's begin at the beginning…
Invited for a swanky dinner at the Old Town Chambers (www.lateralcity.com), just off the Royal Mile, I was in for a treat.
Hosted by Barry Bryson, one of Scotland's leading private chefs, he wowed diners with his canapes, and totally blew us away with his sumptuous four-course feast.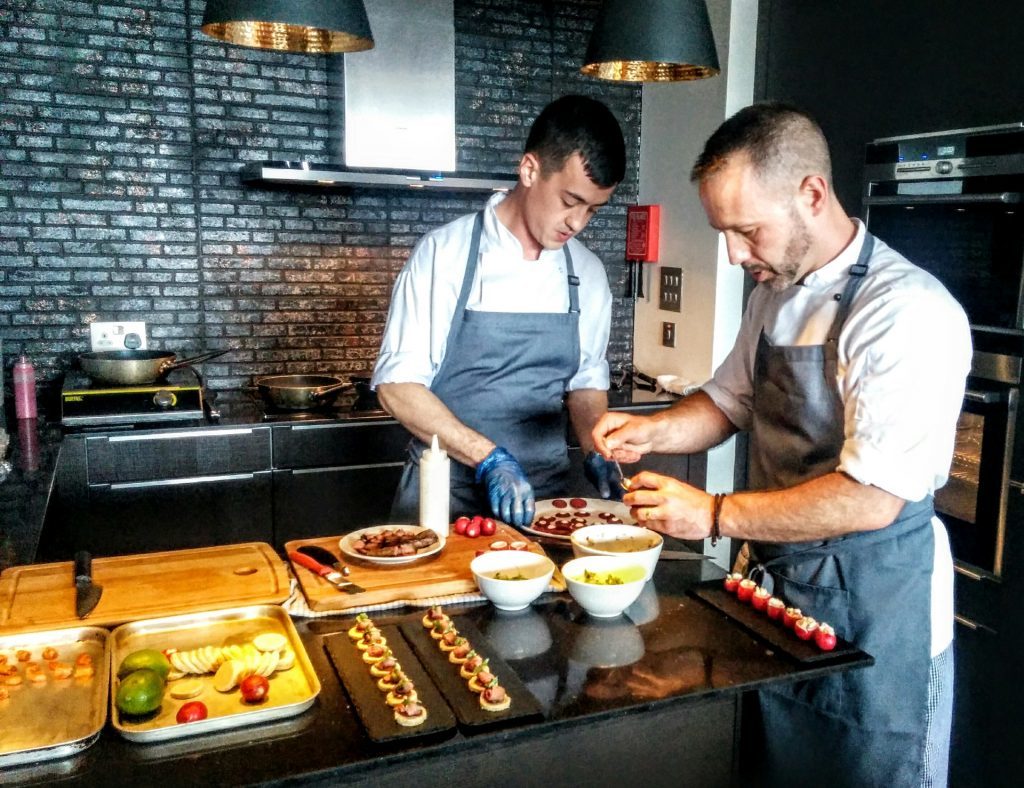 Barry, 42, is the owner of Cater (cateredinburgh.com) and has cooked for everyone from Richard Branson to Burt Bacharach and leading fashion house, Louis Vuitton.
He had just launched an exciting partnership with Old Town Chambers on the night I turned up, and was looking forward to laying on events and cooking for guests who'll stay in the contemporary apartments.
Believe me – his canapes are out of this world. I scoffed pinhead oatmeal oatcakes topped with Scottish strawberry and black peppercorn puree and seared Highland venison; smoked salmon on beetroot blinis with a citrus crème fraiche; and radish cup with sea bass ceviche, avocado and micro coriander.
I was reluctant to leave this fantastic venue, and headed to a few bars nearby. Deacon Brodies Tavern and The Devil's Advocate are among my favourites.
After a few tipples, it was time to head back to my hotel – the Haymarket Hub, which bills itself as "convenient, contemporary and connected".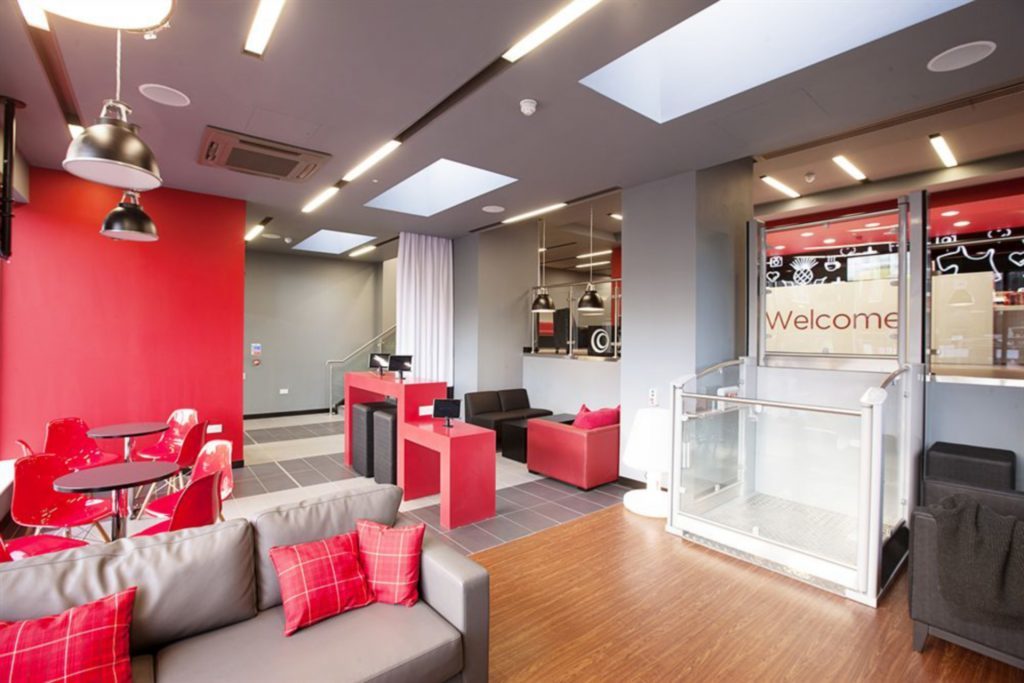 Perfectly placed for city transport links, and directly opposite Haymarket station, it boasts smartphones in each room which you're free to use during your stay.
With free data and no-charge UK and international calls to 10 countries including Australia, China, India and USA, visitors can stay in touch 24/7, and of course, they can use the phones to access the latest news and events, and to discover the best restaurants and bars.
Think business class, not budget class – and rooms come with an affordable price tag (rooms start at around £62, www.haymarkethubhotel.com).
I spend an hour or so searching the net before falling into bed, and my word, this had to be one of the most comfortable beds I've ever slept in.
The mattress, the pillows, the duvet were more than fit for a Princess.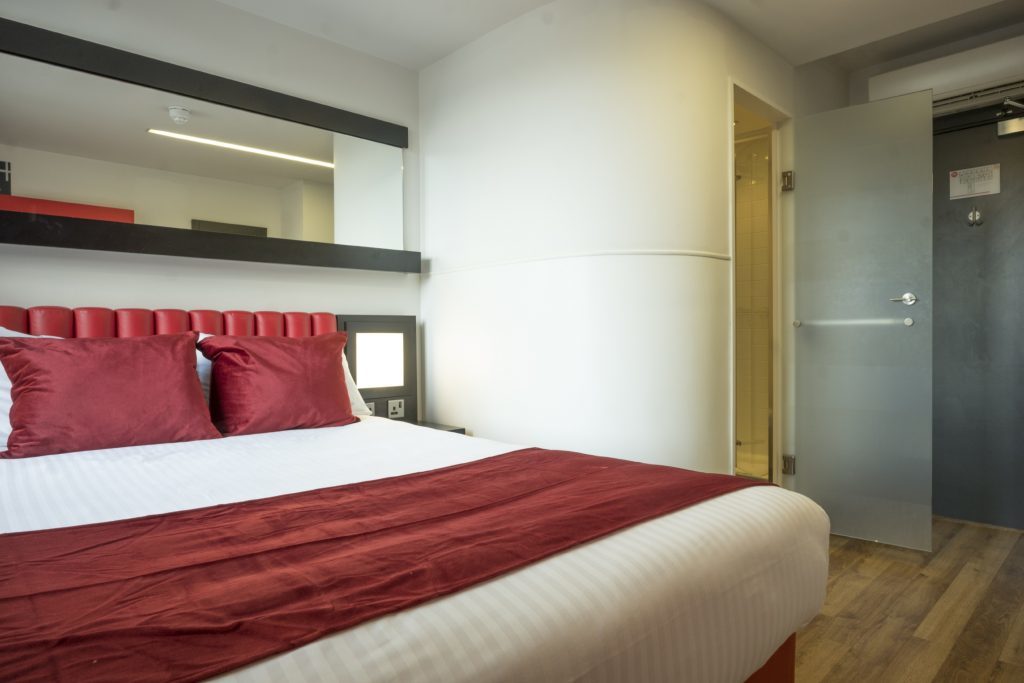 The following morning, after an alcohol-fuelled sleep, I got into the powerful power shower. I was lucky enough to be staying in one of the hotel's newest rooms and it's fair to say, this one – while fantastic – had a wee teething problem.
As I exited the shower and headed into the bedroom to towel dry myself, I heard an alarm going off.
Panicking wildly, I scraped around for underwear and planned to leave the room immediately. Then there was a knock at the door.
"Is your alarm going off?" asked a man's voice. "Er, yes!" I cried, opening the door in shock.
Turns out I'd triggered the hotel's fire alarm by simply getting out of the shower.
"Looks like the alarm's too sensitive and the steam from the shower has set it off," chirped the man, and twiddled about with a switch.
This certainly didn't hamper my experience and I was more than happy to forget about this tiny hitch. At least I know the hotel is hot on safety, which is a great thing!
I didn't have a lot of time to enjoy the room's other features, such as the huge telly and the flashing LED neon lights. A great wee gimmick.
The mission for the morning was to rid myself of the monster hangover, so I headed straight to the West Room (www.thewestroom.co.uk) on Melville Street for breakfast.
The staff were lovely, and very understanding of my headache and general state of disrepair, handing me a large cappuccino, jug of water and glass of freshly squeezed orange juice.
As for the breakfast menu, well, it's to die for. There's everything on there from the full Scottish breakfast to waffles with blueberry and vanilla yoghurt and filled rolls.
I opted for the most expensive thing on offer – the avocado, sourdough, poached egg and tomato. At £7.50, this was a beast of a breakfast, with two of everything on two huge chunks of toasted sourdough.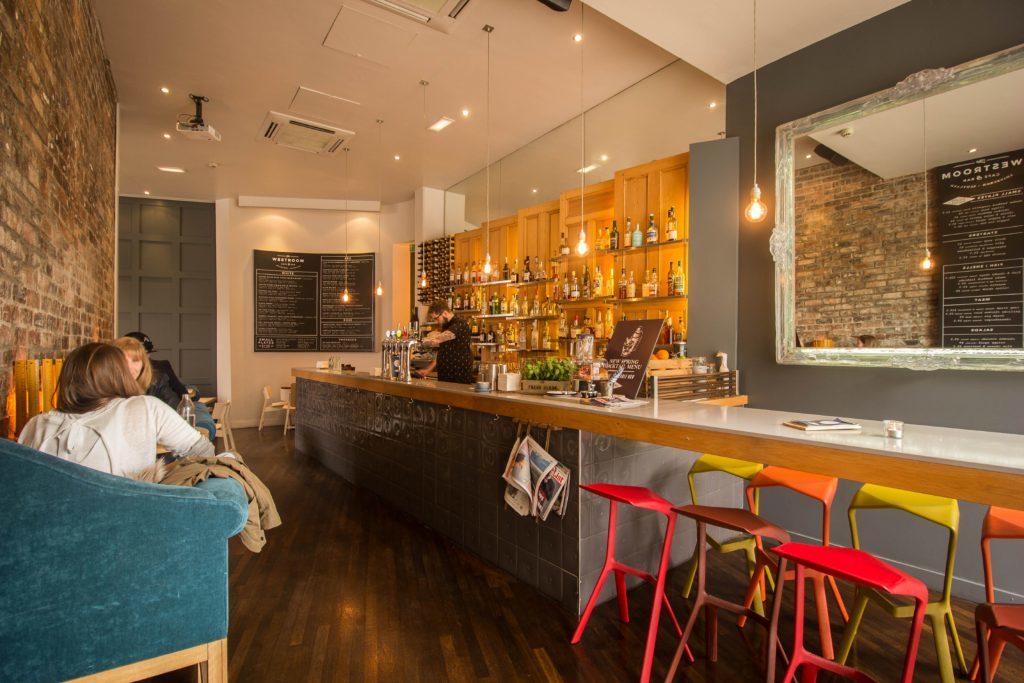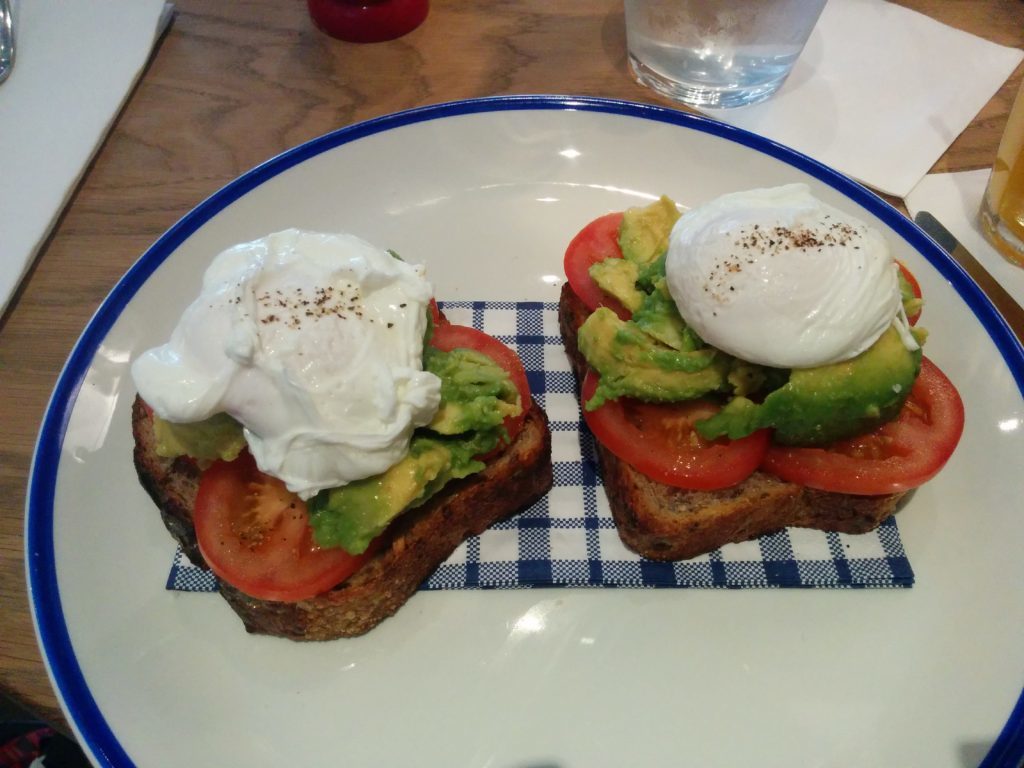 After chilling out in the cafe for a good hour, watching people come and go, I decided I had to make a move.
The rest of the day was spent doing a combination of shopping and visiting a couple of galleries.
A highlight was Brazilian artist Jac Leirner's exhibition at the Fruitmarket Gallery (www.fruitmarket.co.uk) which runs until October.
This is Leirner's first solo show in Scotland, combining work from major collections with new work made especially for Fruitmarket audiences.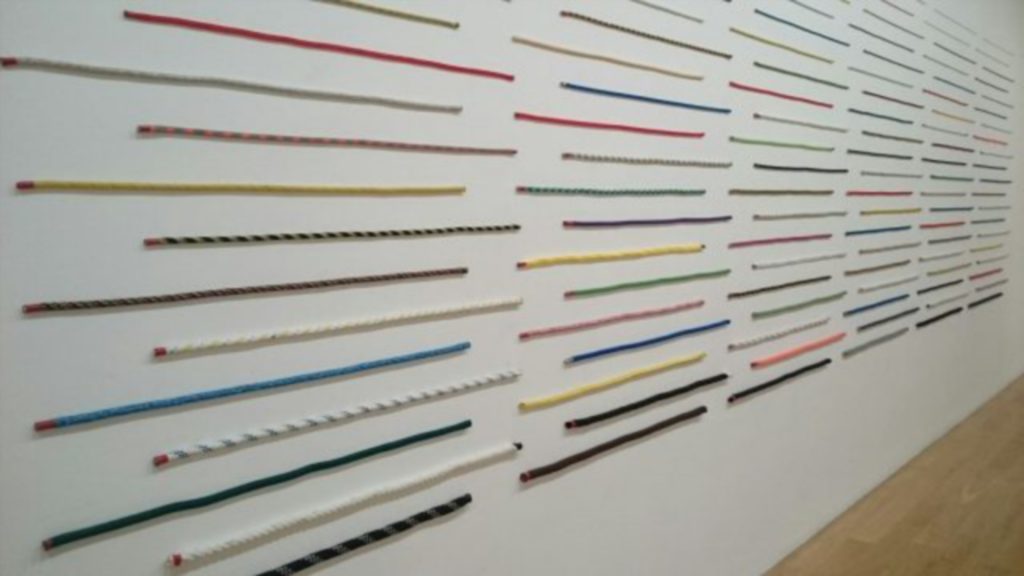 Her work is made from a range of everyday materials, and she plays with ideas of repetition, obsession and addiction, using the same objects over and over again, combining them into astonishingly beautiful sculptures.
One work is made from a lightbulb and several miles of copper wire. Another is an installation connecting aeroplane boarding passes with ashtrays taken from the aeroplanes on which she flew. And all this for just a donation.
For those who want to hang out in Edinburgh's West End, check out afternoon tea at the glam Waldorf Astoria Hotel (waldorfastoria3.hilton.com) fondly known as "The Caley".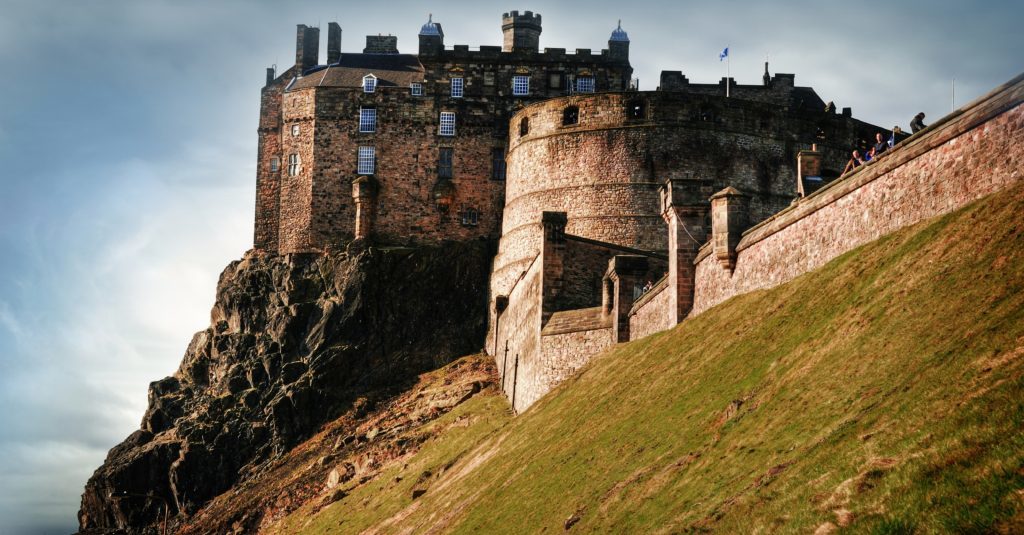 Or why not take a stroll down William Street? With its Georgian shop fronts, cobbles and restored street lamps, it has set an atmospheric scene for many a movie and TV show.
Meanwhile, three downloadable West End Sound Walks (www.edinburgh-westend.co.uk), which have been devised by MSc Sound Design students from Edinburgh College of Art, were launched last month.
Designed to be enjoyed while exploring the city on foot, they guide listeners on a journey of discovery through sounds and narrative.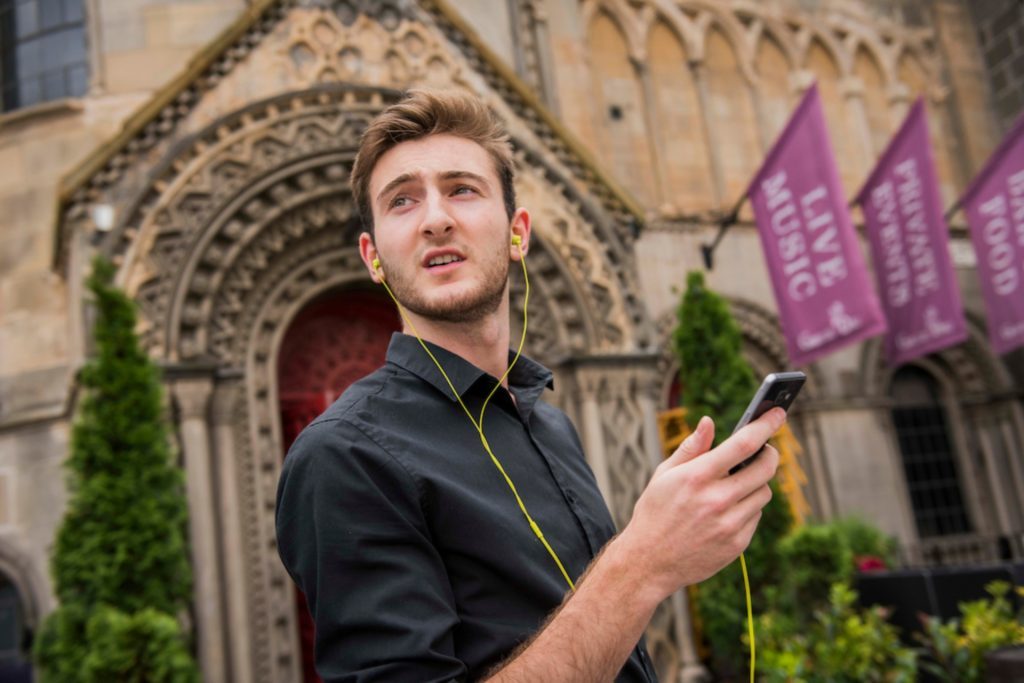 From chic boutiques (Just G, Frontiers Man), boozers (Teuchters, Whighams Wine Cellars), organic bakeries (Soderberg, Patisserie Maxime), quirky gift shops (Paper Tiger, Gallery 10) , unique jewellers (James Ness & Son, Goodwins Antiques) and interior designers (Bagnodesign, Craighead & Woolf) with a liberal sprinkling of coffee shops, delis, bars and restaurants, the West End is fast becoming Edinburgh's go-to destination of choice for visitors and locals alike. So go check it out!