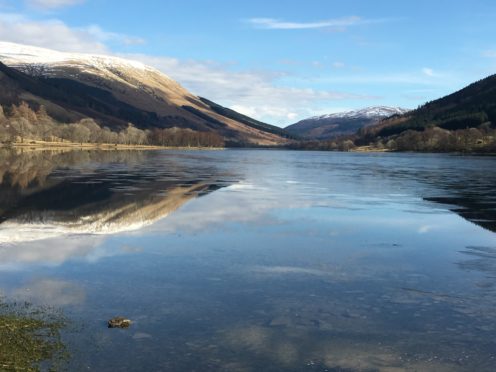 Silence.
Something of an underrated commodity these days — especially when you have five young children.
With such a rare prize on offer, it was with true delight that my wife and I embarked on a short overnight trip to The Clachan Cottage Hotel at Lochearnhead.
With (a very quiet) song in our hearts we set off from Broughty Ferry, arriving around 80 minutes later following a winding and scenic drive through rural Perthshire, passing the likes of Crieff and Comrie en route.
It would be fair to say the Clachan lies right at the side of Loch Earn. Indeed the measurement from front door to water is a short one. We didn't actually measure it, but it is certainly within a stone's throw (two for less able chuckers).
With the "scenic" box well and truly ticked, and the car parked in the loch-side park, we were welcomed at reception and given our keys.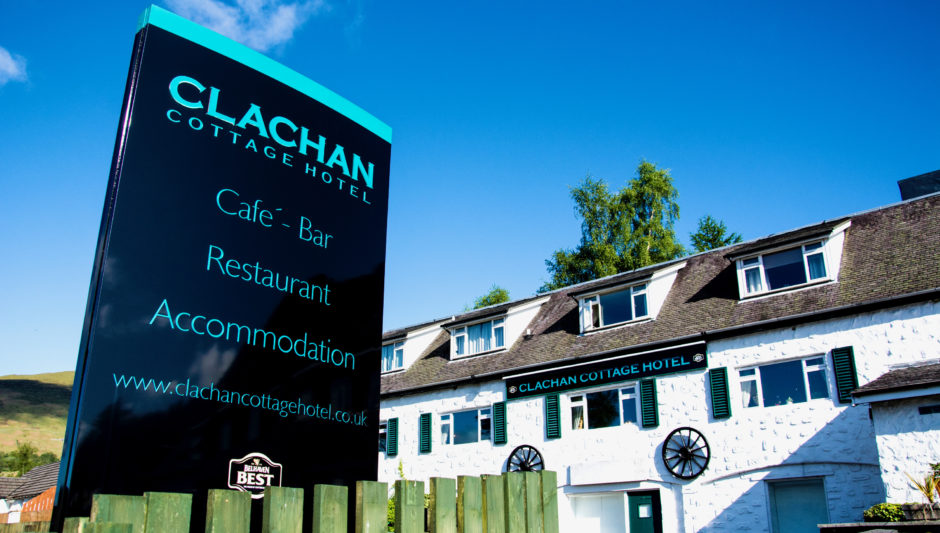 The hotel prides itself as providing "a view with a room", and certainly the views must be spectacular from the front of the hotel.
Bag a room on the other side, however, and you won't see much more than a patch of grass out of the window.
No matter. The room was spacious, the en-suite modern and well-equipped. That there was no wi-fi available in the bedroom (it can be picked up within the bar and restaurant area) another box on the "peace and quiet" criteria list was duly ticked.
There is a plenty of history at the Clachan and traditional touches and furnishings have been mixed with a rather more modern overhaul to ensure a combination of character and comfort.
We dined at the Rowan Bistro (meals are also served within the bar area), which enjoys cracking views out to across the loch and toward Edinample Castle.With the sun setting over Ben Vorlich, it was the perfect place for a pre-meal snifter, setting the mood nicely for the excellent meal that followed.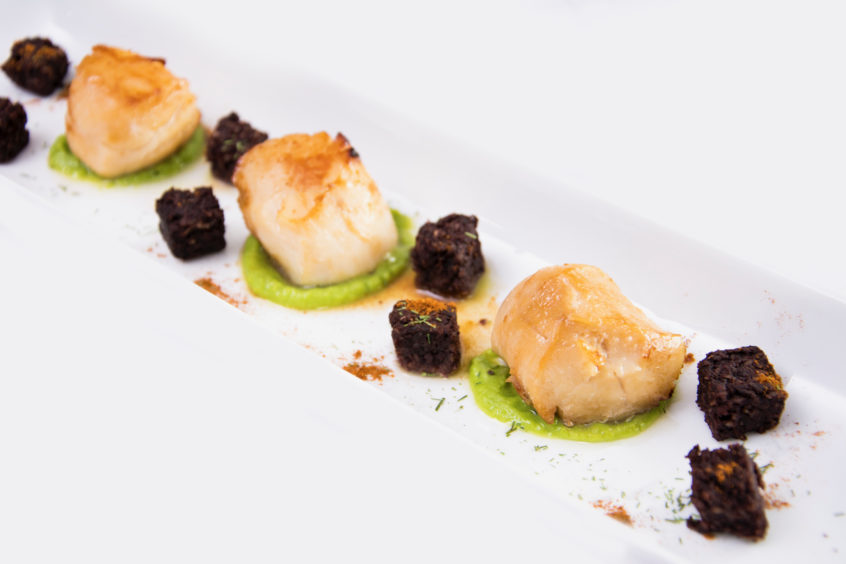 Scallops, a prime steak and chocolate fudge cake (it was actually sticky toffee pudding we ordered, but it's no biggie) were among the treats enjoyed.
The excellent meal was marked by one slight curiosity. The background music, while by no means intrusive, was somewhat odd, including, as it did, a track listing including the seminal Wham! classic, Last Christmas.
Despite it being a late summer's evening we were serenaded by the late, great George Michael bemoaning the rather callous treatment of his heart not once, but twice.
Neither staff nor fellow diners seemed to mind the somewhat un-seasonal distraction so we were more than happy to let it pass (and to be fair the standard of the food more than compensated for the early festive warbling in any case).
It was early the next morning that the much craved-for silence finally came into its own.
Left to our own devices, rather than being roused by a small and unruly rabble of infants, we awoke to utter tranquility.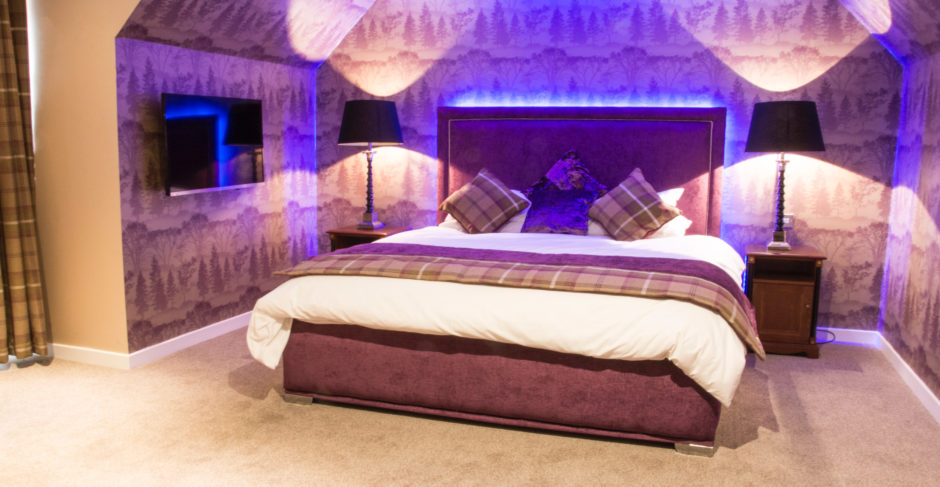 Wandering outside, there was not a sound to be heard as the sunlight glittered off the magnificent loch.
One short but bracing wander later it was time for the obligatory cooked breakfast. Any Scottish hotel  worth its salt offers a jolly hearty start to the day, and the Clachan is no different.
Friendly staff were on hand to offer cooked items to complement the continental buffet, setting one up for the day nicely.
Food may be a forte at the Clachan, so it is just as well there is no shortage of things to do in the local area to help visitors whip up the requisite appetite.
Particularly recommended is nearby Killin (around six miles away).
Located beside the dramatic Falls of Dochart it enjoys what must be one of the most ideal settings imaginable. Perfect for a quite walk, it incorporates stunning scenery with lovely little cafes and watering holes — a must for any discerning visitor (and even the less discerning ones to be fair).
The Clachan is also an excellent excellent base for walks in the surrounding mountains, while cyclists also have much about which to enthuse.
The Glenogle trail and route seven of the Sustrans cycle network is five minutes away, offering the opportunity for  truly memorable — if at times challenging — pedal.
Other notable locations nearby include Balquhidder, home to  Rob Roy's grave.
Meanwhile, Loch Katrine (within easy reach at some 18 miles away) is home to the famed steamship the Sir Walter Scott. With over 100 years of history to her name, sailings depart from the Trossachs Pier to Stronachlachar daily.
For those looking for something a little less sedate, Blair Drummond safari park is within a 45 minute drive. Featuring drive through reserves, there is also the opportunity for boat safaris and a number of play areas to entertain younger visitors.
The nearest large settlement is Stirling, around 30 miles away. Set amid breathaking scenery,the star attractions are Stirling Castle and the Wallace Monument.
The beauty of the Clachan is that it is both close enough to enjoy all these attractions and more, but also far enough away to feel completely remote.
If you crave silence (but with the odd Christmas song thrown in), it can't be recommended highly enough.
Fact-file:
Originally built as a row of cottages, the Clachan Cottage Hotel has been extended over the years to provide 20 letting rooms, a function room, bar and restaurant.
Rooms range in price from £95 to a garden view room, to £149 for a deluxe room.
Many rooms are also dog friendly and family rooms (suitable for two adults and one child) are from £120.
For more information visit clachancottagehotel.co.uk or call 01567 830247.
The postal address is: Clachan Cottage Hotel, Lochside, Lochearnhead, Perthshire FK19 8PU.