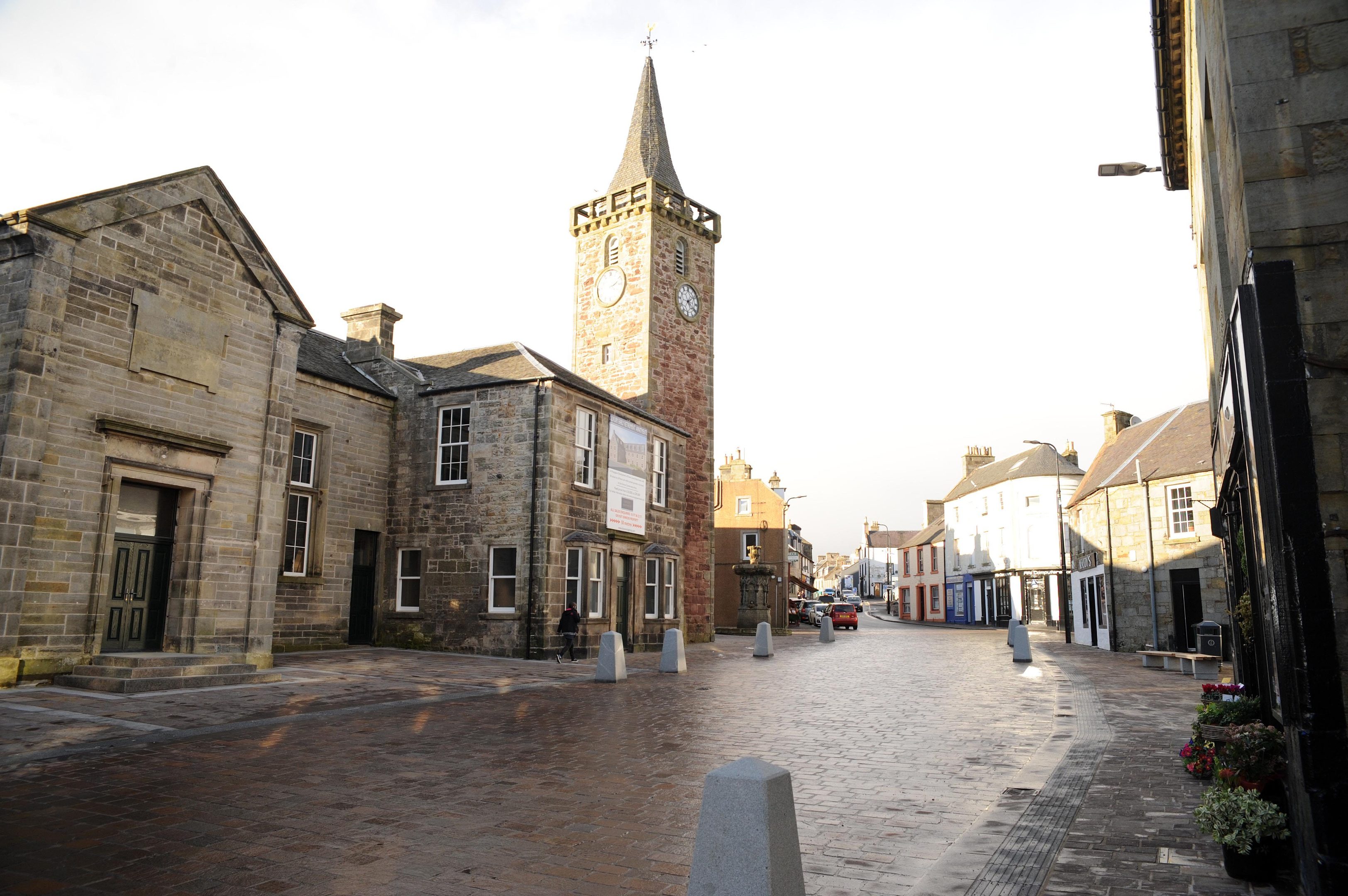 Councillors believe Kinross' revamped High Street needs a safe crossing point after claims it has become dangerous for pedestrians.
Kinross-shire's four councillors have called for the local authority to take action over resident's fears regarding controversial changes to the town centre.
Perth and Kinross Council's work to rejuvenate the heart of the town included creating a High Street shared space, with kerbs removed and roads and pavements levelled.
The completed work has been slammed by some residents and businesses who claim the shared space has become a speeding vehicle free-for-all.
Leader of the Independent Group, councillor Dave Cuthbert, Independent councillor Mike Barnacle, SNP councillor Joe Giacopazzi and Liberal Democrat councillor Willie Robertson have come together as one voice to request a formal crossing.
Councillor Cuthbert said: "I am rapidly coming to the conclusion that the regeneration works have left us with a High Street which is dangerous for users and will not deliver regeneration in its current form.
"Recently I attended a site meeting with Kinross in Bloom who are planning to put some planters in the Town Hall area and whilst at this meeting I observed an old man with a Zimmer frame attempting to cross the road.
"He waited for a gap in the traffic, which took some five minutes, and then attempted to cross the road.
"Before he made it across, a car approached and beeped its horn at the unfortunate individual."
Councillor Robertson said: "The vast majority of local people appear to be pleased with the improvements made to the High Street. The one issue people are unhappy with is the lack of a safe crossing point anywhere in the street.
"Both myself and my fellow councillors have asked for a crossing point to be installed."
A survey by Kinross Community Council vice chair David MacKenzie saw 82 per cent of respondents call for a formal crossing, such as a pelican or zebra crossing.
Mr Mackenzie said: "Many other issues received high percentages; speeding cars, lack of understanding of the shared space concept, inappropriate parking and its effect on disabled people, better signage… but it was the lack of a crossing that concerned people most.
"The quality of any society or community is often judged on how it treats its elderly population and in this case it is the elderly and frail that are affected most."
A Perth and Kinross Council spokesperson said:  "We have already confirmed with the elected members concerned that we are happy to meet with them at a mutually convenient time, on which we are awaiting an update, to discuss the issues being raised on road safety for pedestrians in Kinross High Street, and consider what options are appropriate.
"The design of the Kinross High Street scheme was the subject of detailed consultation with elected members and the wider local community.
"The recently completed Road Safety Audit has not raised any issues that suggest there is an inherent risk to pedestrians from the project."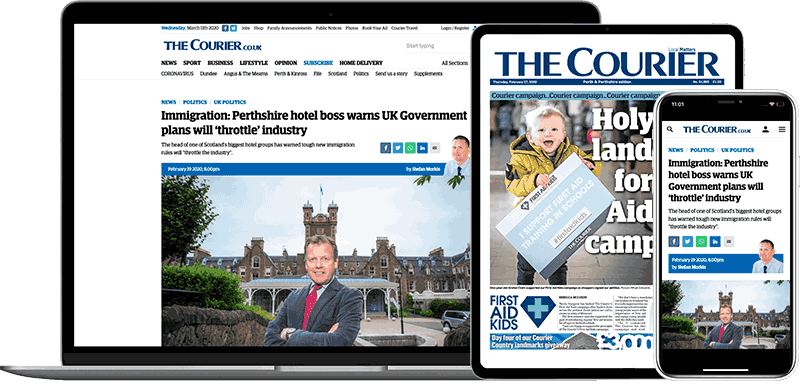 Help support quality local journalism … become a digital subscriber to The Courier
For as little as £5.99 a month you can access all of our content, including Premium articles.
Subscribe