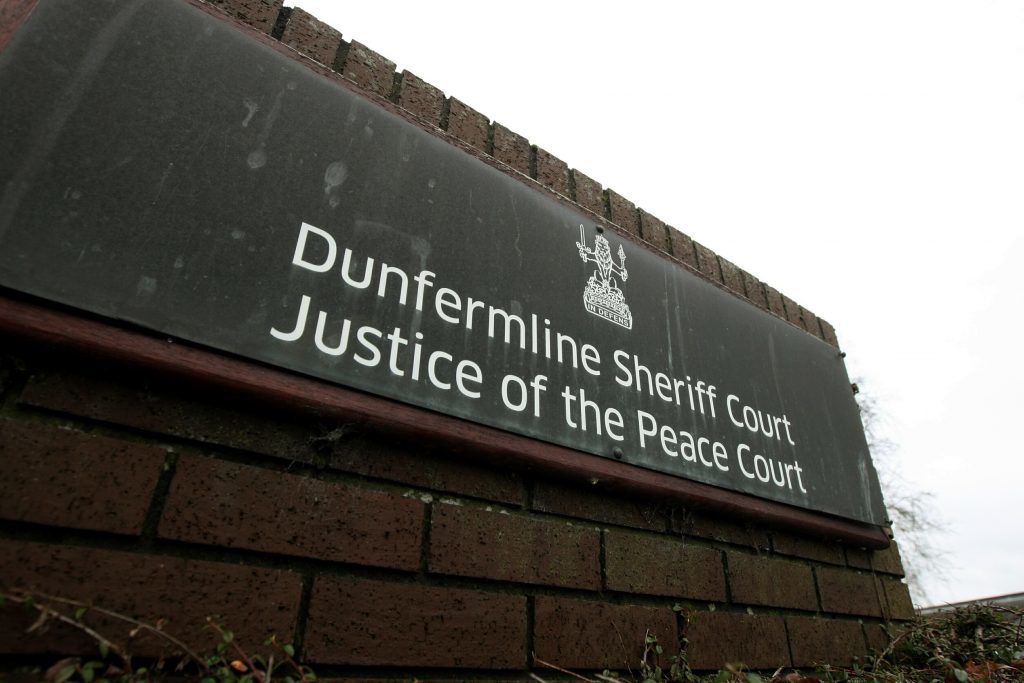 A Fife man facing a series of rape and sexual assault allegations against five women has been branded a "complete monster".
Neil Ireland has gone on trial at the High Court in Dunfermline accused of sex crimes committed in various parts of Fife between 2008 and last year.
It is alleged that Ireland, 39, of Taylor Street, Methil, sexually assaulted five women, including 10 offences of rape.
He is accused of raping a woman on two occasions when she had her baby in the bed with her.
The first witness told the court she was raped by Ireland on three occasions, fell pregnant with his child and gave birth to a daughter who was taken straight into care from birth.
The woman admitted her recollection of the period of the alleged offences in 2008 could be "blurry" because she was drinking heavily and also taking drugs including heroin. She said she was regularly "absolutely smashed".
She said she had regarded Ireland as a friend but repeatedly told him she did not want to have a physical relationship.
The woman told the court that she had passed out on her sofa after a drinking session and woke up to find Ireland raping her.
She said, "I thought he was my friend, he turned out to be a complete monster." She also describe Ireland as "a disgusting person."
The woman became upset several times during her evidence. She said she had not reported the incidents as she "had no trust in the police". This was as a result of her being sexually assaulted as a child, then again when she 17, and nobody being brought to justice, she added.
She gave statements to the police in 2016 after they contacted her.
Defence solicitor Iain Paterson put it to the witness, "You've made up this about Mr Ireland for whatever reason haven't you?"
She answered, "I have not lied once."
Ireland faces the following 10 charges.
Indecently assaulting a woman at an address in Cupar on January 30 2008.
Assaulting another woman on various occasions between  January 1 and June 30 at a different address in Cupar, and raping her on three occasions.
Sexually assaulting a third woman, who was pregnant, between January 11 and January 31 2012 in Tayport, while she was asleep.
Assaulting a fourth woman on various occasions between April 11 and May 1 2013 in Cupar, and raping her three times. Between the same dates he assaulted the woman, detained her in a flat against her will, punched and slapped her face, back and legs, and seized hold of her arms and neck, pinning her against a wall, all to her injury.
On various occasions between July 2 and December 22 2015, at addresses in Methil, Leven and Dysart, he assaulted the same woman and raped her on three occasions.
It is alleged that the woman was in bed with her baby daughter on two of these occasions.
It is further alleged that Ireland sexually assaulted a fifth woman in Methil on various occasions between April 1 and  December 31 2015.
Between November 1 and November 30 2015 at his home in Methil he raped the same woman while she was asleep. He sexually assaulted the same woman at his home on December 5 2015.
The final charge is that on August 16  last year he assaulted a woman in Methil by slapping her on the buttocks and face.
The trial before Lord Uist continues.