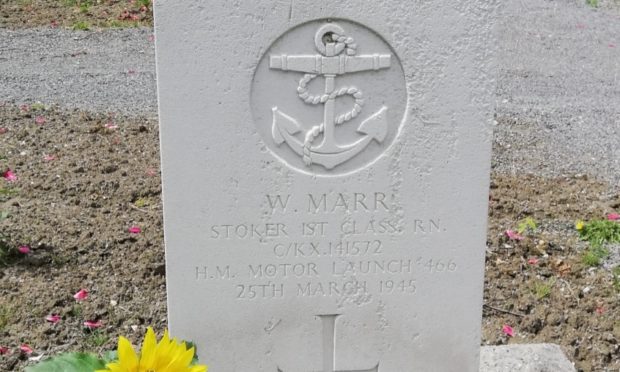 In the cemetery of a Netherlands coastal community, it stands as a solemn reminder of sacrifice.
The immaculately-tended grave of a seaman son of Angus, whose name is now the subject of an international quest by a fellow veteran determined the service of Walter Marr will never be forgotten.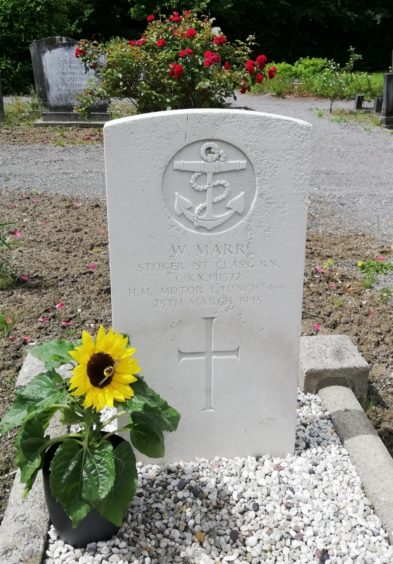 Marr perished on March 25 1945 when the Motor Launch 466 on which he was a Stoker First Class was sunk by a mine off the Dutch coast.
Born in the village of Aberlemo, between Forfar and Brechin, in October 1906, Walter Marr's headstone is one of four Second World War memorials in the coastal village of Breskens.
In the week nations mourned the fallen, the local figure of a new generation who has adopted the grave hopes the Royal Navy man's home community could hold the key to putting him in touch with descendants of the brave sailor.
Jeffrey de Koning, who lives in the village on the Dutch coast close to the Belgian border, adopted Walter's grave at the beginning of this year.
"I am a veteran myself and served twice in Afghanistan in 2007 and 2009/10," said 32-year-old Jeffrey.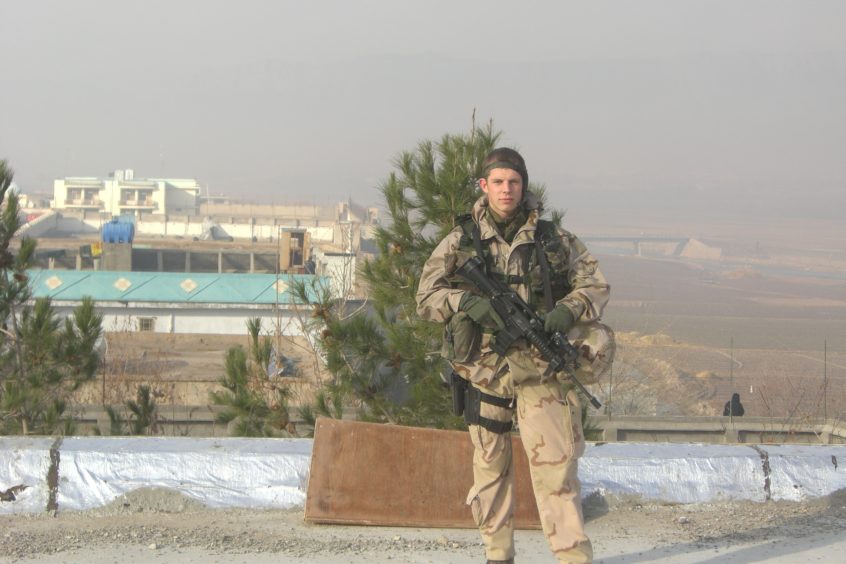 "Since 2012 I have been working as a paramedic/team coordinator at the ambulance service in Middelburg.
"This year it is 75 years ago that our province was liberated, and next March it will be 75 years since Walter was killed by a sea mine off the coast of Walcheren.
"That's why I think it's important to give Walter Marr's grave a face – out of respect for the sacrifice he made for our country, but also to let any family know that he will not be forgotten."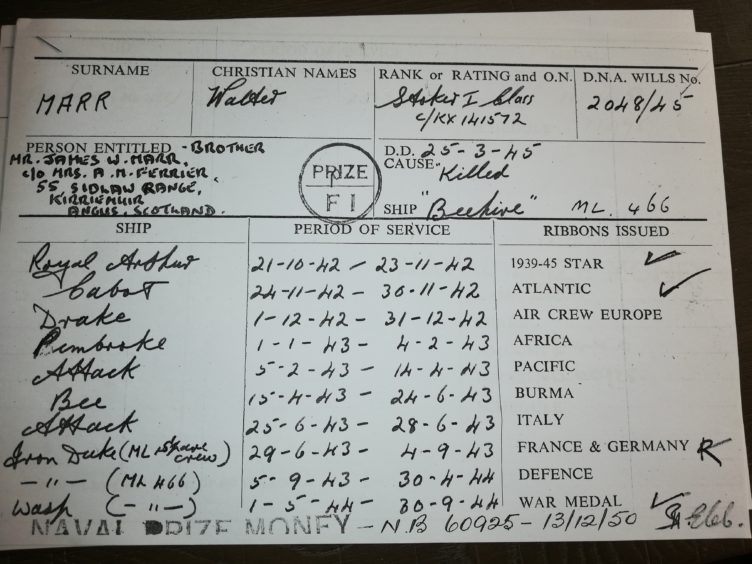 Jeffrey added: "I have been an adopter of this grave since the beginning of this year and got stuck in my search for Walter's past and family."
Records indicate Walter had a brother living in Kirriemuir but Jeffrey's efforts to reach any remaining family have drawn a blank.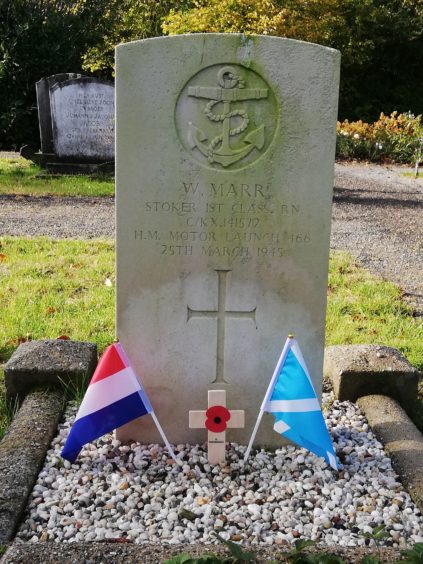 "I received some documents from the British Navy and got a date and place of birth there, but I don't have much more than that.
"Through Facebook I tried to approach people from that area with the same last name but many people do not receive these messages. I received a response from a few but with no positive result.
"I also searched for the yard where this motor launcher was made, but it has changed ownership since the war and they could not give me a photo or further information.
"Hopefully someone in the local area will be able to help me further," said Jeffrey.