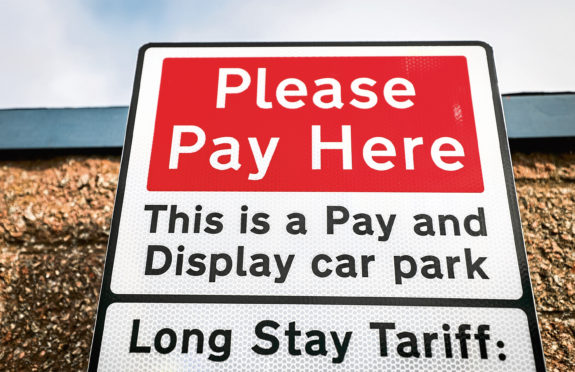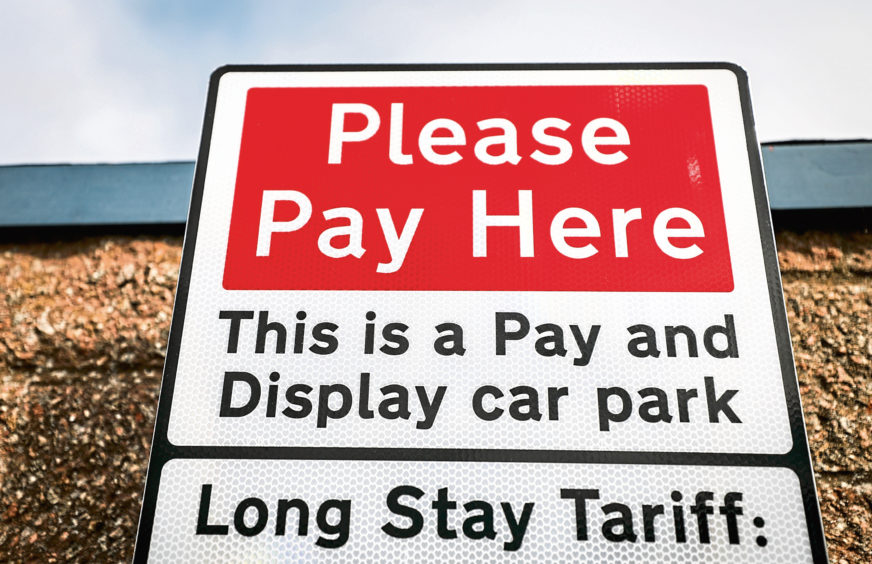 The potential of a financial hit from a badly-worded fine has not been factored into sums surrounding the first-year performance of Angus Council's off-street charging scheme, councillors have been told.
Full-year figures have shown a net profit of some £324,000 – described by one senior councillor as a "significant income stream", but less than half  of the originally projected £700k boost.
The data – which has also revealed the council has yet to make a start on the capital repayment of the £354k cost of buying and installing the parking meters – was considered by Angus communities committee members, with criticism some of the outlay was "an outrageous waste of money".
It also led to one senior opposition councillor highlighting the possible knock-on of the authority's tribunal defeat at the hands of a government watchdog.
The Parking and Bus Lane Tribunal for Scotland ruling has thrown the validity of nearly half a million pounds worth of parking tickets issued since 2017 into doubt after a motorist successfully challenged their penalty charge notice (PCN) because it did not contain an address to which payment of the fine can be sent.
Montrose SNP councillor Bill Duff asked if a £50k PCN contribution to the annual net total was "definite income we can bank on."
An official said the full year report indicated the total in terms of PCNs, but did not elaborate on the tribunal ruling ramifications, saying he would be happy to arrange a briefing for elected members.
Mr Duff said he "cringed" at the outlay on cash payment machines across the district – brought in after complaints about the card-only meters initially installed.
In Carnoustie, cash meters in the town's High Street and Links Avenue car parks generated only £431 between them.
"Putting two in every town seems a bit extravagant, and in Carnoustie it seems like an outrageous waste of money," he said.
Carnoustie Independent councillor David Cheape added: "It is worth mentioning how little Carnoustie has contributed – about 4 ½% of the total in parking charges.
"This report also doesn't take into account the economic impact of lost trade in our towns and I can assure you these figures will not be better next year.
"We're tried before to remove Carnoustie and other burghs and have not been able to take it further, but I think it is worth mentioning how little impact Carnoustie is making on it."
When the overall parking income was announced, Angus communities convener Mark Salmond said: "This is a significant income stream from visitors to Angus as well as our residents.
"These additional funds will allow us to protect investment in our roads infrastructure and make our roads and streets safer for everyone now and in the years ahead."