Angus first aid leader who teaches lifesaving skills says more children need to learn
By
Rebecca McCurdy
First aid leader Jen Taylor has dedicated her life to teaching Arbroath youngsters how to save a life.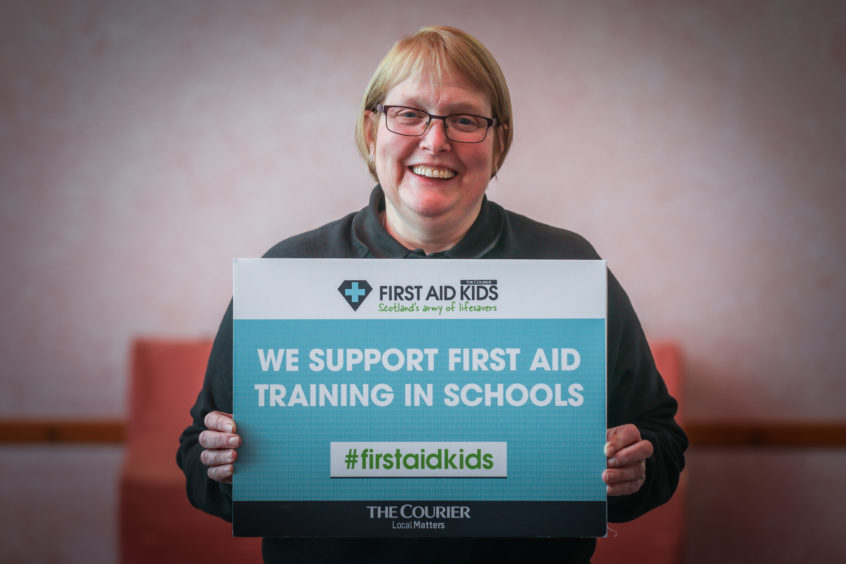 The 40-year-old began her first aid career as an emergency first responder with the Scottish Ambulance Service.
As a volunteer for the service, she would respond to potentially life-threatening accidents and would treat injuries until paramedics arrived on the scene.
Her dedication as a first aider led her to joining St Andrew's First Aid almost nine years ago and she is now the Arbroath Company's team leader and liaises with the charity's headquarters when issues arrive.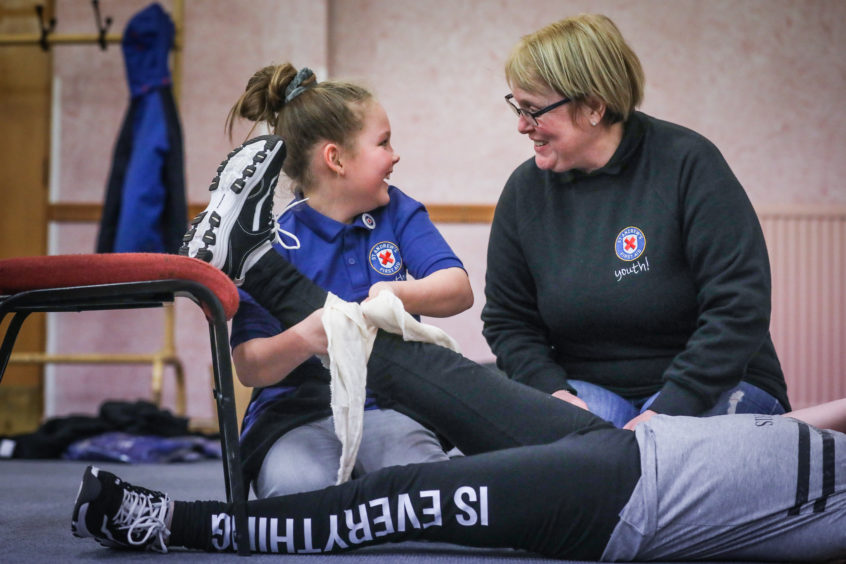 Thanks to her leadership, dozens of Angus youngsters are learning how to become lifesavers.
Training is adapted to fit each age group, with children aged five to 10 as part of the Thistles programme where they will work to collect awards and badges to earn a Super Thistle Award.
Cadets, aged 11 to 15, will develop their first aid techniques and work toward a variety of achievements.
Teenage learners are also given an insight into working within an adult organisation, through helping adults at events.
Jen said teaching children how to become lifesavers is not as hard as it may seem.
She said: "Any child can do first aid and it would certainly help save lives.
"I think everyone should be taught it, regardless of where you live because heart attacks don't care what your postcode is.
"We tell the children to check for dangers and how to call for help.
"All of the kids can do full compressions, including the five-year-olds. It's great to see them progress as they get more experience.
"You see them move up to the Adult Company where they're going out and doing public duties.
"It's great to see them growing up and getting more confident and even thinking about their career choice."
While being first aid trained means you may have to respond to scary situations, Jen said it is worth it to save a life.
After witnessing a death, Jen leaned on St Andrew's First Aid for support in coping with the trauma.
She added: "Being first aid trained definitely helped me because I was able to just go into autopilot and get things done.
"Afterwards it kind of hit me but St Andrew's are great and they talked me through it.
"You can get any help you need from the headquarters if you speak to them after an incident. They're always on the other end of the phone and will do their best to help."
An error has occurred while loading your details. Please click the following link to try again - if the issue persists, please don't hesitate to contact us. Try again by refreshing the page.