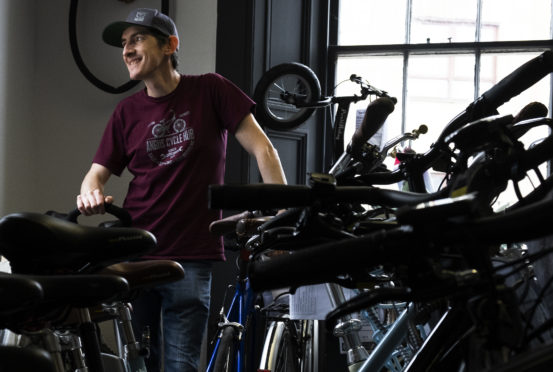 Recycled bikes are flying out the door of an Angus social enterprise as families turn to two wheels during Covid-19 lockdown.
Angus Cycle Hub has said it is working flat out to meet demand from families who have gone back to cycling under the permitted exercise programme.
The Arbroath-based hub has sent out hundreds of refurbished bikes in the past month, but with Angus skip sites remaining closed it faces the prospect of a vital supply chain of unwanted cycles grinding to a halt.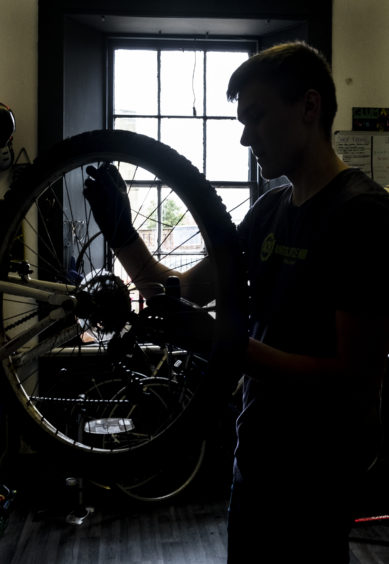 The not-for-profit organisation's director, Scott Francis said: "At the start of the outbreak we closed up our base until we could really get a feel of what was happening because the situation was so fluid.
"For safety reasons we have still had to take the decision not to allow our volunteers to come back in.
"That was a difficult decision because every single person wanted to do something pro-active, but we had to have their wellbeing as the top priority.
"Anyone who can work from home is doing what they can from there and basically we are operating a skeleton staff who are doing everything they can to meet the demand for recycled bikes because sales of those have gone through the roof."
"The warehouse holds 3-400 bikes but we just can't get them out the door quickly enough.
"It's helping divert stuff away from landfill, and usually we see a lot of kids' bikes, and more ladies' cycles than men."
He added: "We have two guys working full time, and they have also been providing free servicing for the likes of NHS staff."
Skip sites are the main provider for a recycling programme which sees around 2,000 bikes a year brought back into use.
"A lot of them are really good and don't require a huge amount of work, but we are now through all of the decent stuff and onto the harder to fix bikes," added Scott.
"That obviously takes a bit more time and, depending on how this situation develops, we may put a public shout out and work out how we might be able to collect unwanted bikes," he added.